The 'Groovy' tour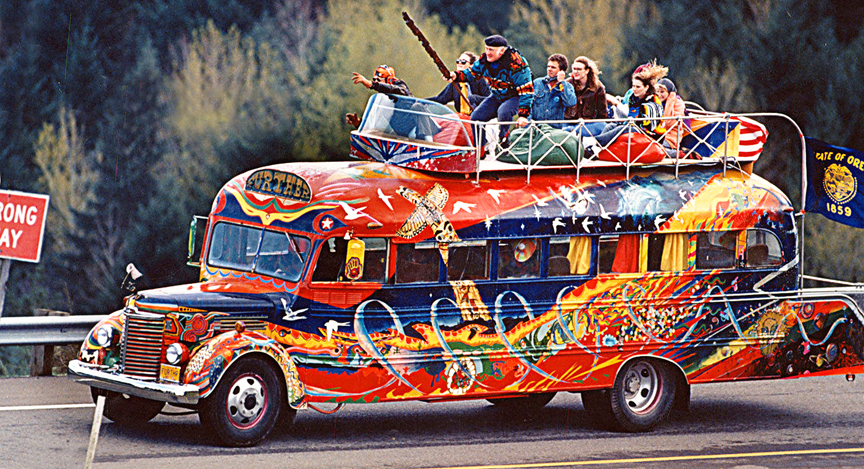 ---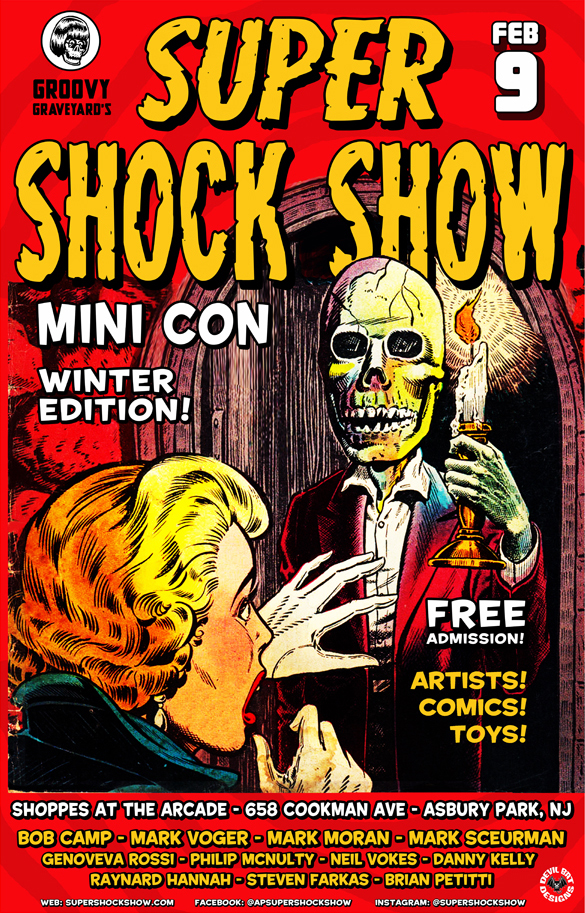 SUPER SHOCK SHOW '19: I hope to see you on Saturday, Feb. 9, 2019, at the winter edition of the Super Shock Show in Asbury Park. Shake off that cabin fever with a stroll through Asbury and meet some cool peeps. Guests at the free event include animator Bob Camp ("Ren and Stimpy"); Weird NJ guys Mark Moran and Mark Sceurman; scream queen Genoveva Rossi ("Bloodmania"); author Steven Farkas; artists Neil Vokes, Philip McNulty, Danny Kelly, Raynard Hannah, Brian Petitti and others. I will be drawing caricatures of kids 12 and under. Find out more about the Super Shock Show, which will be held at Groovy Graveyard in Shoppes at the Arcade, 658 Cookman Ave., HERE.
---
Previous 'Groovy' tour stops
GROOVY GRAVEYARD III: I had a great time on Dec. 16, 2017, at a "Groovy" signing held at Groovy Graveyard in Asbury Park, meetin' folks and gettin' in the holiday spirit. See my post (with photos) HERE.
---
'Groovy's' world-premiere at New York Comic Con

Six weeks before the release of "Groovy" on Nov. 21, 2017, TwoMorrows Publishing had 15 copies shipped to the New York Comic Con held Oct. 5-8, 2017, at Javits Center in Manhattan. It was the first time the world — myself included — saw the book, so it was kinda excitin'. I was on hand at the TwoMorrows booth (#1038) on that Friday, Saturday and Sunday to scrawl my name on the advance copies. Following are links to my blogs (with lotsa photos) about my three days at the con:
Oct. 6, 2017, at the New York Comic Con HERE.
Oct. 7, 2017, at the New York Comic Con HERE.
Oct. 8, 2017, at the New York Comic Con HERE.
---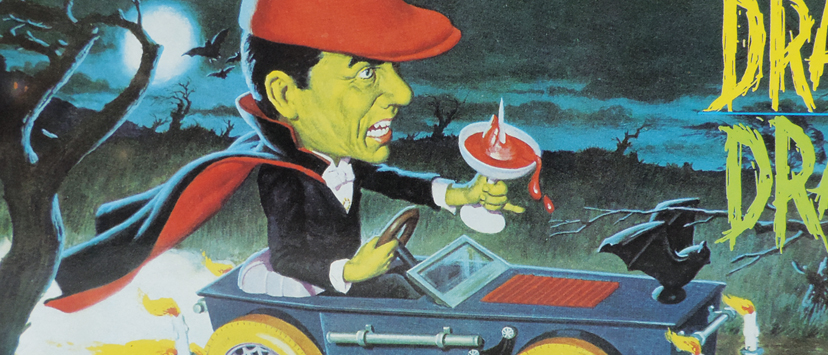 'Monster Mash' tour stops
Oct. 15, 2016, at the
All-Star Super Shock Show
 in Asbury Park, NJ
June 4, 2016, at the 14th 
Rondo Classic Horror Awards
in Louisville, Kentucky

Oct. 31, 2015, at the 
Independence Branch
 of the Free Library of Philadelphia, Pa.
Oct. 24, 2015, at the
Chiller Theatre Toy, Model & Film Expo
in Parsippany, NJ
Oct. 17, 2015, at 
Groovy Graveyard
 in Asbury Park, NJ