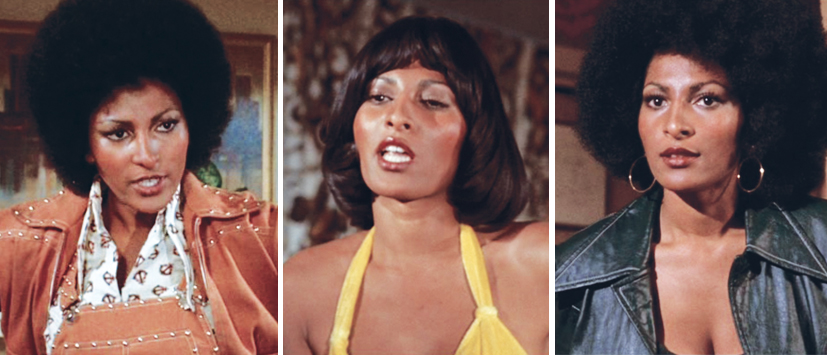 Don't mess aroun' with Foxy Brown …
She's the meanest chick in town!
New on Blu-ray ($29.95, Olive Films)
By Mark Voger, author, "Monster Mash: The Creepy, Kooky Monster Craze in America 1957-1972″
In the closing moments of 1973's "Coffy," the title protagonist (played by Pam Grier) limps along the Pacific Ocean at dawn, muddied and bloodied after a hellish night spent outrunning drug kingpins, henchmen, bad cops, corrupt politicians and one rotten boyfriend. They all tried to kill her. She killed them all.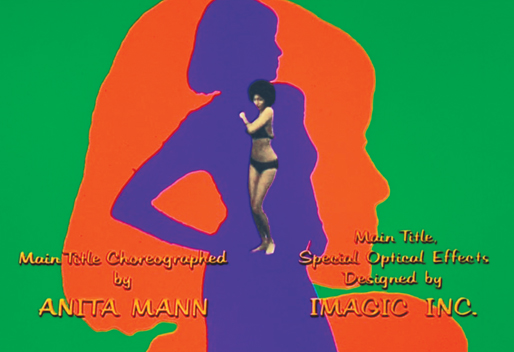 "Coffy" was a surprise hit for American International Pictures. It made Grier a bona fide movie star. It was also a considerable career jolt for writer/director Jack Hill.
The world wanted another taste of Coffy. Hill wrote a screenplay for a sequel, "Burn, Coffy, Burn." (Hey, that title kinda sounds like "Scream, Blacula, Scream.")
All was right with the world … until marketing wonks ruined it for everyone.
Hill envisioned a series of Coffy films, a la James Bond. But a few pencil pushers at AIP decided that sequels weren't doing well at the moment. Hill was ordered to do a quickie rewrite of his script, to non-sequelize it.
There never was, and likely never will be, a sequel to "Coffy" starring Pam Grier. Thanks, dweebs.
Instead, we have 1974's "Foxy Brown," and, yeah, she is glorious.
Mind you, "Foxy" doesn't have quite the same magic as "Coffy," and there are a lot less nude scenes of Grier. (With movie stardom comes clout.) But "Foxy Brown" is still a blaxploitation classic with big afros, big guns, righteous wheels, supercool clothes and an alluring star.
From the opening titles (courtesy of Imagic Inc. and choreographer Anita Mann), you know Grier has arrived. We see the exotic beauty dancing to the title song in the various costumes she wears in the film. Sometimes, the dancing Griers are doubled and tripled. The footage has been psychedelicized; the colors pop. Some of Grier's high-contrast silhouettes conjure 007 opening credits.
Plot: Foxia "Foxy" Brown has a good man and a bad man in her life. The good man is her boyfriend, Michael (Terry Carter), a federal agent who undergoes plastic surgery to change his identity following a faked disappearance. While his face is healing, Foxy makes sure the rest of him is still in working order.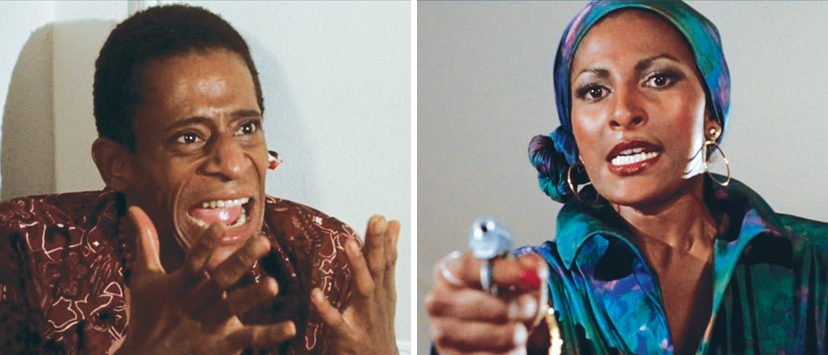 The bad man is Foxy's black-sheep brother, Link (Antonio Fargas, pre-Huggy Bear), an antsy, jive-talkin', coke-snortin' numbers-runner with a bad-luck streak wider than his scrawny frame. When scary enforcers pursue him to deliver a beat-down over tardy payments, who does Link call?
Despite his sister's hospitality, Link betrays her. He figures out that Foxy's boyfriend is the "narc" who disappeared, and sells that information to the mob. Michael is soon shot dead, and Foxy – like Coffy before her – poses as a hooker to infiltrate the mob's higher-ups. These include shrill madame Miss Katherine (Kathryn Loder, from Hill's earlier "The Big Doll House") and her wingman/sometime lover, Steve (Peter Brown).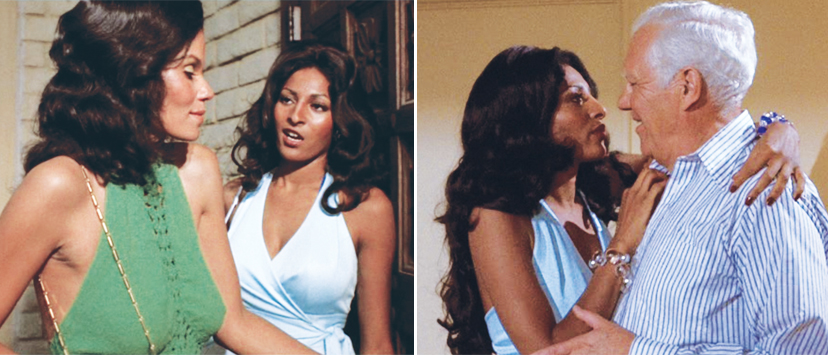 There are more echoes of "Coffy." This time, the hotel-room john party has Foxy mocking a crooked judge (Harry Halcombe) with an assist from Claudia (Juanita Brown), a hooker she has befriended. Foxy's plan is to anger the judge into breaking his promise to pardon a drug dealer in exchange for hookers' favors.
Halcombe – an older actor who specialized in judges, generals, doctors and ministers – looks like a fish out of water, but one who is having a ball. Says Foxy, pointing to the judge's privates: "Baby, is this what you're gonna use on me? I mean, I've heard of a meat shortage, but that's ridiculous. … Oh, I'm sure I'll like it, but I just can't find it."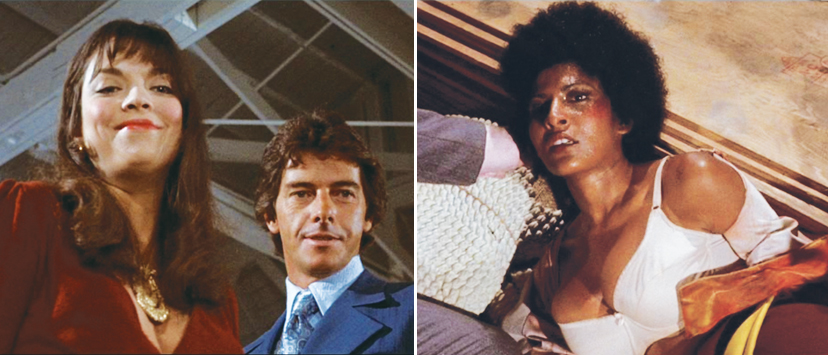 Instead of a beating up a party full of hookers (as Coffy did), Foxy takes on a barroom full of gay women, some of them real bruisers. It happens after Foxy tries to pull Claudia out of the bar before enforcers can find her first. A bar patron objects, warning Foxy that she has a black belt in karate. The woman goes into karate mode, but Foxy merely breaks a chair over her head. "I got my black belt in barstool," Foxy says.
Still, the bad guys capture Foxy and send her to "the ranch," where she is held prisoner by two rednecks (perfectly cast old-timers Boyd "Red" Morgan, a longtime Western player, and H.B. Haggerty, a former wrestler). The men keep Foxy tied to a bed, and regularly inject her with smack. After she's hooked, according to the plan, a strung-out Foxy will be sold as an island sex slave.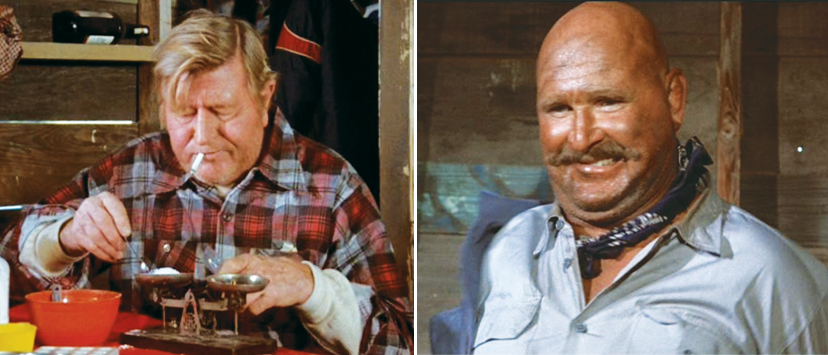 I won't spoil it, but these men do things to Foxy that really, really make you hate them. When Foxy aims to take revenge on the two hillbillies, we really, really want her to prevail. Cruel, audience-satisfying justice ensues.
Foxy then goes after a hayseed pilot (Sid Haig, in his fifth movie opposite Grier) who makes drug runs for the operation. Grier and Haig's first scene together, set in a pickup bar, is a hoot. They flirt shamelessly, and comically, in a sendup of their onscreen history. Haig's role is more comical, less cruel, and shorter than the one in "Coffy." But it's great to see him; Haig has always been Hill's good-luck charm.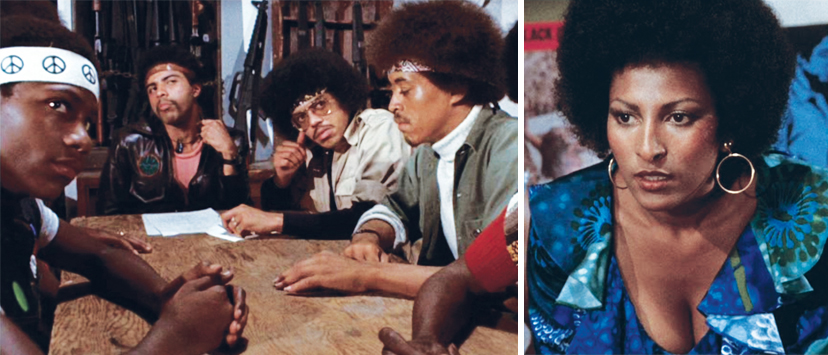 To finish the job, Foxy enlists a well-armed, self-appointed inner-city watchdog group led by her friend Oscar (stuntman Bob Minor) to finally vanquish the drug dealers.
"Foxy Brown" is great entertainment, but the consensus among Grier fans seems to be that it failed to top "Coffy." Could it be the less-naked-Pam factor? I hate to think we men are all that shallow.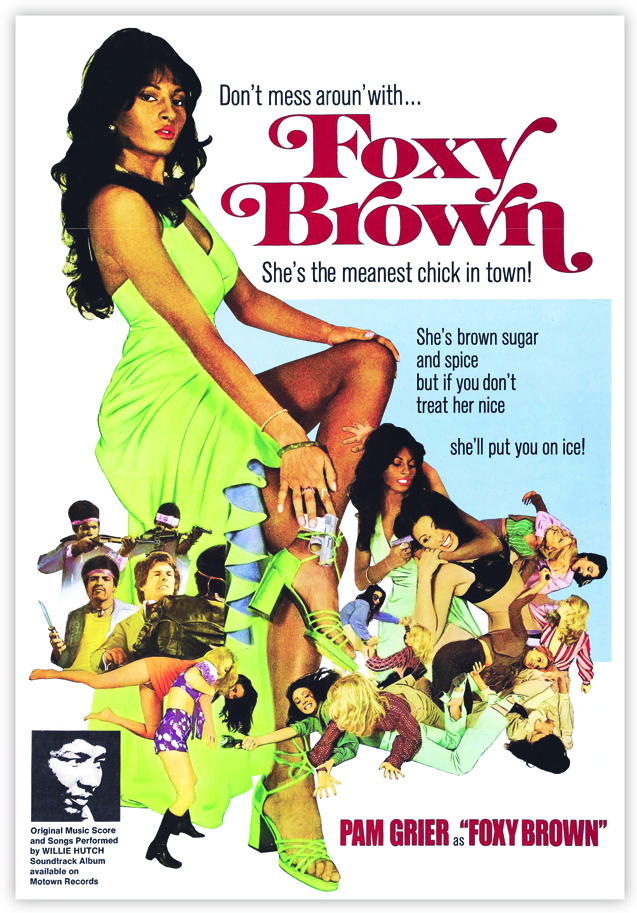 View "Monster Mash" 34-page preview