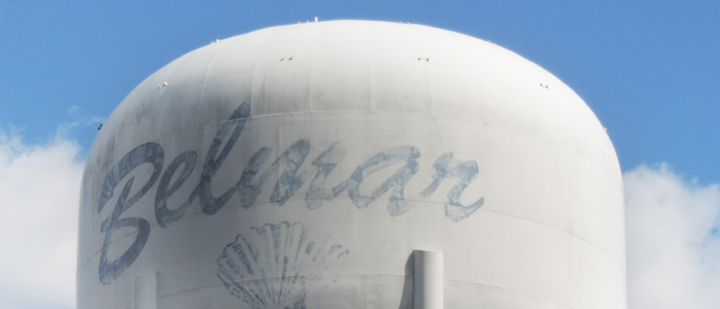 The tour that never was
Why would you spend five hours of a cold winter's day walking? To eat! The Belmar Restaurant Tour — besides introducing newcomers to the diverse and sometimes "hip" restaurant scene at the Shore destination — is a harbinger of spring. The tour falls on the second Sunday of March, as late in the winter season as you can get. Taking the tour is a great way to clear the cobwebs of winter, and get a solid dose of — as they used to say in the olden days — fresh air and sunshine.
We were patrons of the previous six tours. If our personal experiences count as empirical evidence, the tour does the job intended, promotion-wise. We became repeat customers of our favorite participating restaurants. Also, we made it a challenge. We mapped out the tour for maximum geographical efficiency. It was a point of pride to sample every restaurant on foot.
But last year was weird — of course. The tour fell on March 8, 2020, and everyone wondered if it would be cancelled due to Covid-19. It went on as planned, but masking and social distancing were not yet required. Crazy, right? The lockdown came later that week. We've often looked back on the 2020 tour and thought, "Wow, we were all so naive." It feels like years ago.
Anyway, no tour was scheduled for 2021 due to the ongoing threat. Vaccines, schmaccines, we're still a lo-o-ong way from seeing the virus in the rearview. And I ain't countin' no chickens. Still, we wanted to have that Belmar Restaurant Tour experience. So we made a plan and a budget, and yesterday — on March 14, 2021, the second Sunday of the month — we had our own, unofficial Belmar restaurant tour. Highlights follow. (And kindly forgive my sometimes lackluster photography.)
---
10th Avenue Burrito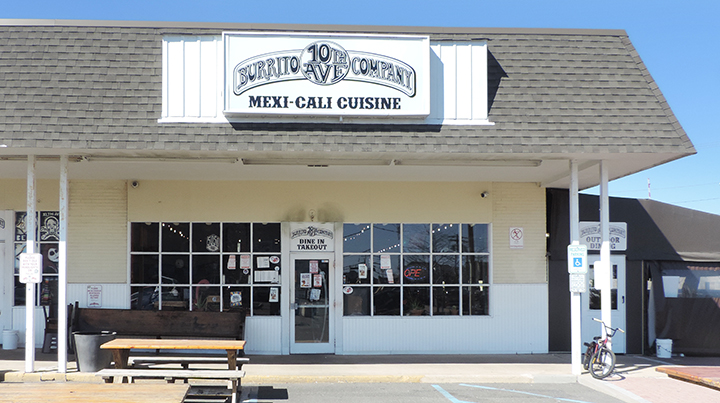 801 Belmar Plaza. These guys always go "all out" for the tour. One year, they had a mariachi band playing live in costume! 732-280-1515. Website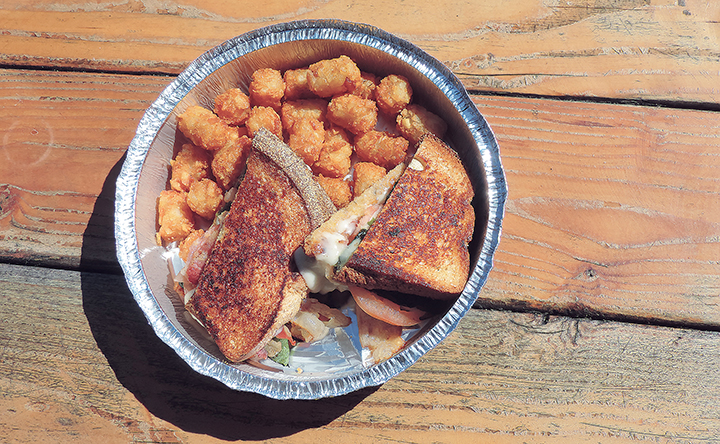 At 10th Avenue Burrito, we went with one of their "Sunday Sammie" specials. We sampled the Mex Grilled Cheese ($8), a perfect-for-breakfast sandwich featuring bacon, tomato and chilis with a side of Tater Tots. (Next time, I'll ask them to cook the bacon to a crisp.)
---
Hoagitos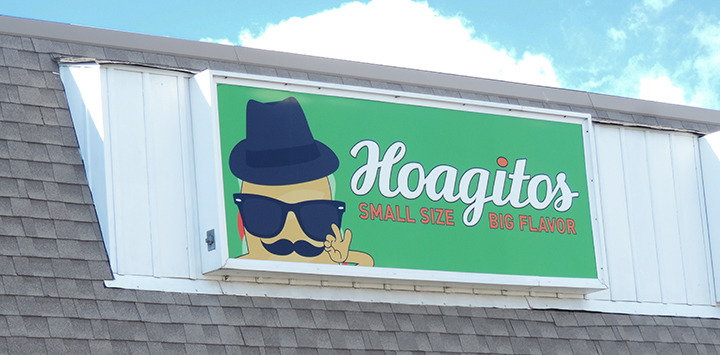 807 Belmar Plaza. "Small size, big flavor" is the motto of this eatery that specializes in gourmet sliders with tantalizing flavor combinations. 732-556-6617. Website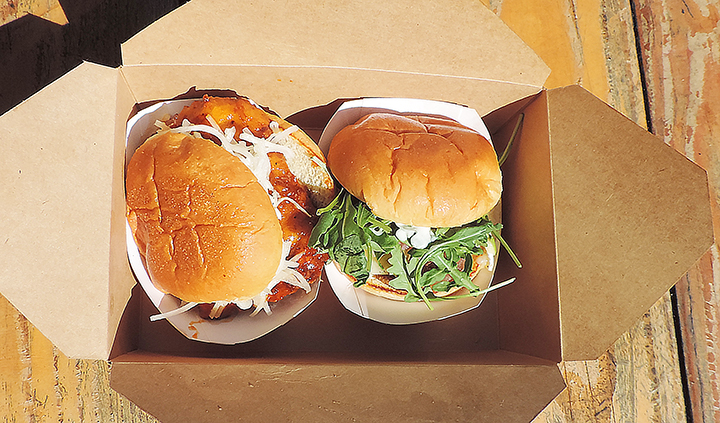 We ordered two sliders. At left is Hoagito's must-try Forbidden Chicken ($7), so-called because it's got some heat. Forbidden Chicken has a spicy-sweet glaze and is topped with carrot-daikon slaw and roasted garlic mayo. At right is the Fried Mushroom ($6), Hoagito's "meaty" vegetarian slider with a thick, panko-encrusted portobello mushroom plus brie, pickled onion, arugula and herb mayo.
---
Jersey Shore BBQ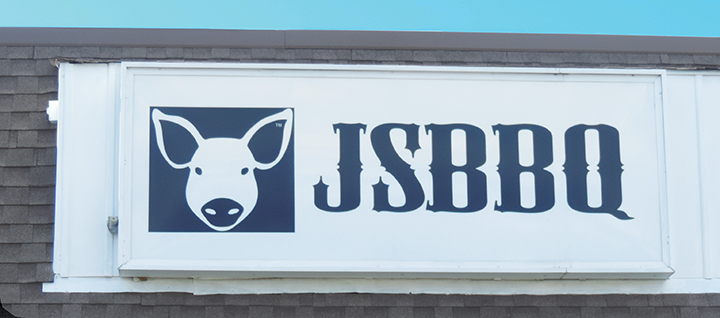 811 Belmar Plaza. Texas meets the Jersey Shore at JSBBQ, which serves slow-cooked artisinal smoked meats and poultry. Great mac 'n' cheese, too. 732-849-9009.  Website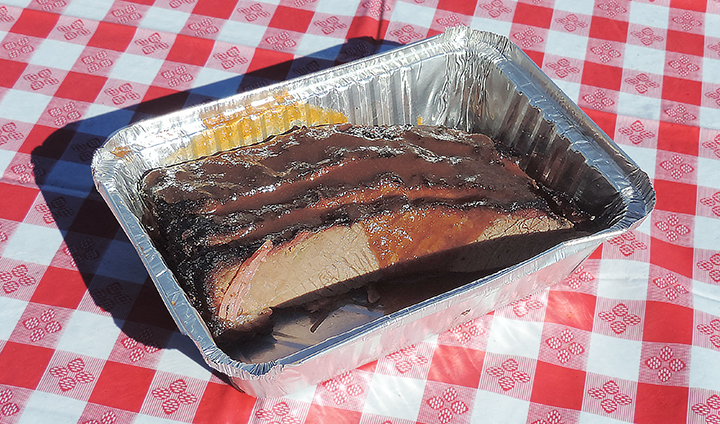 We splurged for a pound of JSBBQ's excellent brisket ($20), which comes sliced or chopped. ("Chopped" has a bit more fat, but is supposed to be a bit more tasty. We ordered "sliced," but on reflection, we wish we'd asked for a mix of the two.) The brisket comes with a small cup of extra BBQ sauce. (P.S.: There's also a JSBBQ location in East Brunswick.)
---
Doughboys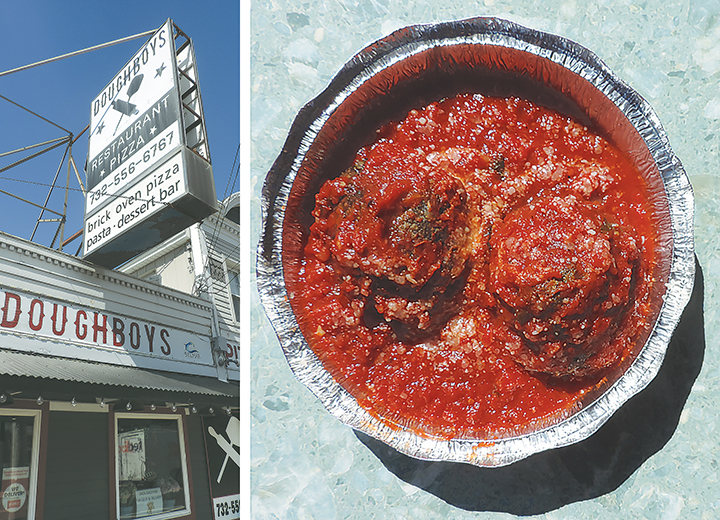 507 Main Street. Another highlight of previous tours, Doughboys always puts out a spread of pasta, salad and halved pizza slices. We decided to sample their meatballs (two big ones for $6.94). Comfy heat emanated from Doughboys' brick oven. 732-556-6767. Website
---
Bar Anticipation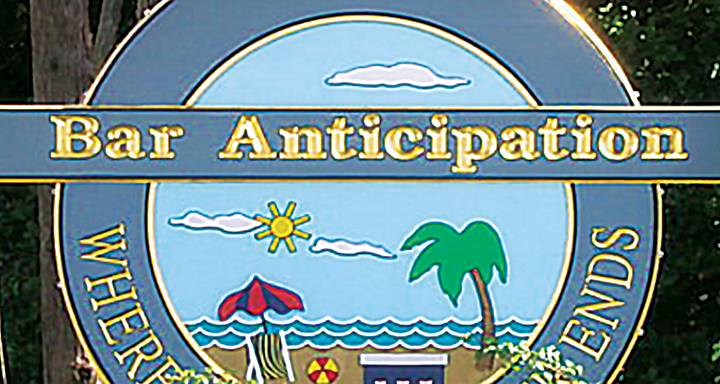 703 16th Ave., Lake Como. Before the tour, I hadn't set foot in legendary "Bar A" since the '80s. I have some stories about those days, but, well, that would be too much of a digression. Despite its renown as a see-and-be-seen destination, Bar A surprises with cuisine that is ambitious and visually pleasing. As we noshed, we caught the soundcheck of a Bruce Springsteen cover band. (They did "Ghosts," a newer one, quite well.)
Speaking of the '80s, we sat by a screen that was playing all-'80s-all-the-time videos like "Video Killed the Radio Star" by the Buggles, "Mexican Radio" by Wall of Voodoo, and something that (thankfully) escaped my notice back in the day called "Tarzan Boy" by something called Baltimora.
P.S.: Technically located in Lake Como (which was formerly known as South Belmar), Bar A is always included in the Belmar tour. Website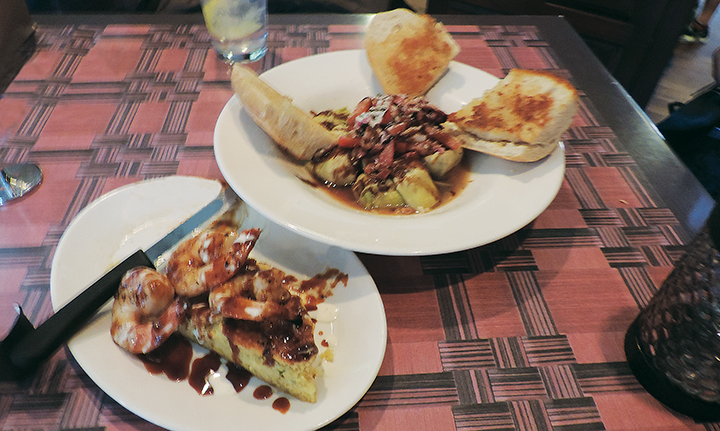 Apologies in advance: We'd already "dug in" by the time we remembered to photograph our two appetizers, so you get more food than you see above, and the plating is lovelier. At left is Bar A's Grilled Chipotle BBQ Shrimp ($15), five shrimp on sweet cornbread with a balsamic-ranch drizzle. At right is Bar A's Hearts of Sicily ($9), artichoke hearts sauteed in garlic and olive oil with bruschetta and parmesan, served with four hunks of grilled ciabatta bread.
---
Mr. Shrimp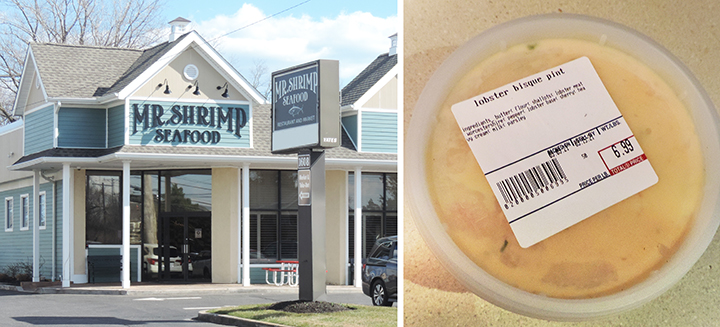 1600 Highway 71. Long a destination for seafood lovers, Mr. Shrimp also dazzled during the tour. (In 2020, he offered peeled shrimp; iced tea or lemon-infused water; and sesame bread sticks with crab dip.) We went around the side to Mr. Shrimp's special market section, for a pint of Lobser Bisque ($6.99) to heat up later. Website
---
Turnstile Coffee Roasters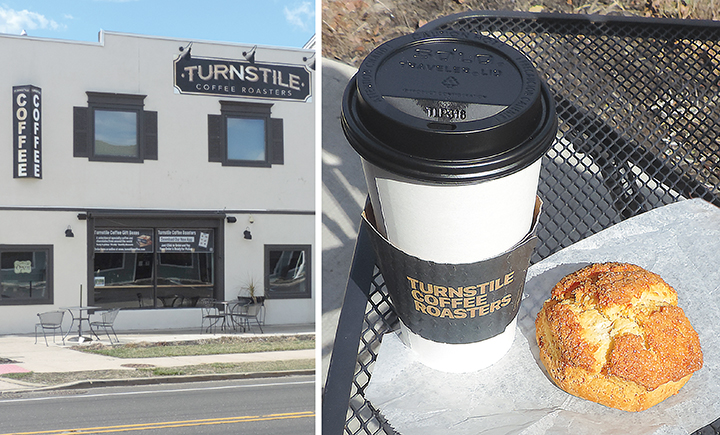 1607 Highway 71. We always ended our tour at Turnstile's — again, a choice based on geography, but sitting with a nice cuppa at the end of a day of walking seemed to be the perfect coda. We decided to uphold that tradition with a 20-oz. House Blend coffee ($3.10) and cranberry scone ($3).  732-894-9012. Website
P.S.: I highly recommend Turnstile's rich Sumatra blend, a medium roast with "complex notes of raisin, plum, tobacco and cacao."
---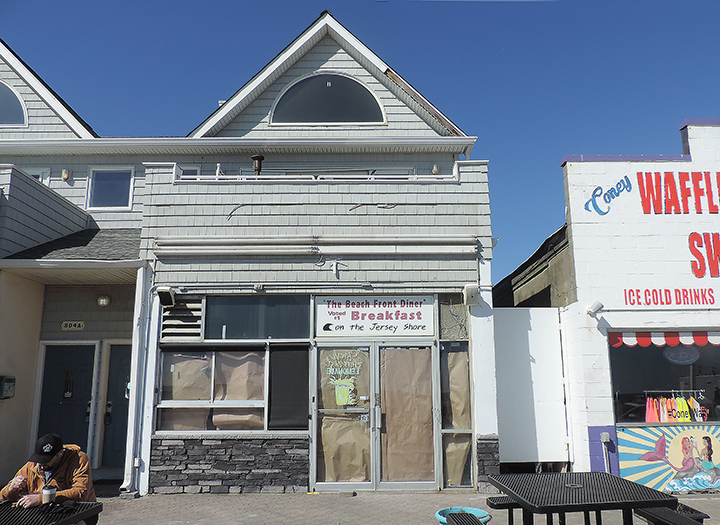 On a sad (for us) note, the iconic Belmar boardwalk eatery Jimmy's Place was closed, its signage removed and its windows papered. Every year, we faithfully began the tour at Jimmy's as part of our geographical scheme. Jimmy himself was always on hand, as friendly and generous a proprietor as you could ever meet, wearing a mustache that would make David Crosby jealous.
For the tour, Jimmy offered spreads that included pizza, soups and fresh-squeezed orange juice. In the summertime, we went back for breakfast. His most recent Facebook post was on Oct. 10, 2020, in which he wrote: "Voted Best Pizza On Jersey Shore! At Jimmy's We Only Use The Best Ingredients, Take No Short-Cuts and Cook Everything Lots Of Love!" Here's hoping all is well.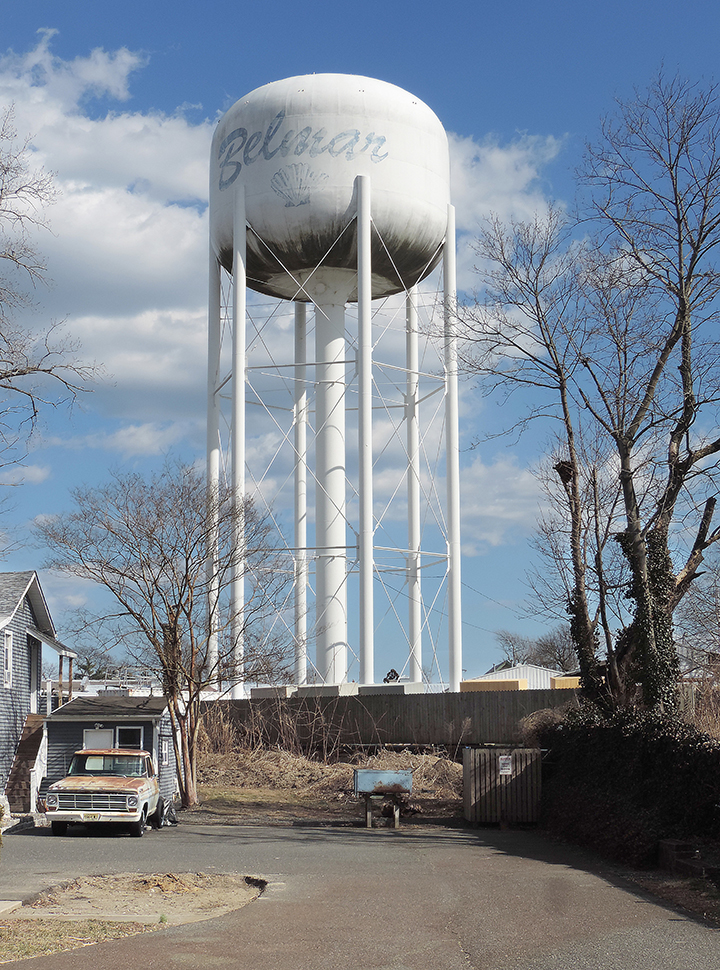 Speaking of icons, our parting shot is of the Belmar water tower, may its faded, peeling logo never be repainted. Come on — people pay good money for the "distressing" of antiques.
---
Video: 'Ghosts' by Bruce Springsteen
Here's "Ghosts," since we heard it played live at Bar A, which, after Year One of the pandemic, made us feel like part of the world again, and in particular, part of the Jersey Shore.