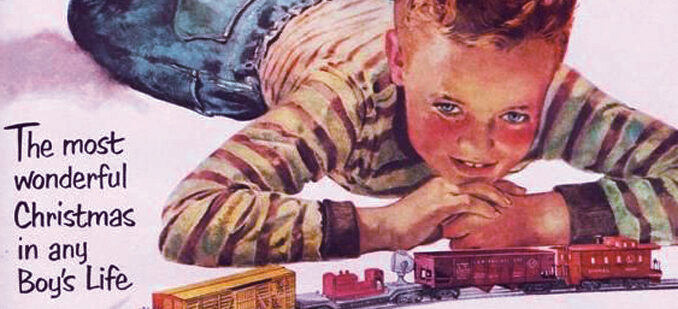 The Train Doctor in Ocean, NJ
---
By Mark Voger, author
'Holly Jolly: Celebrating Christmas Past in Pop Culture'
---
With the holidays chuggin' 'round the track, our thoughts turn to carols, cookies, candy canes … and trains.
Manufacturers and sellers of model trains, tracks and accessories (such as miniature foliage, signage, buildings and "people") have always promoted the joys of the hobby during the holiday season. The comforting notion of a family gathered around a working train set on Christmas morning, watching together as it make its rounds, can transport us to a simpler time before entertainment options for young'uns were so much more prevalent and "high tech."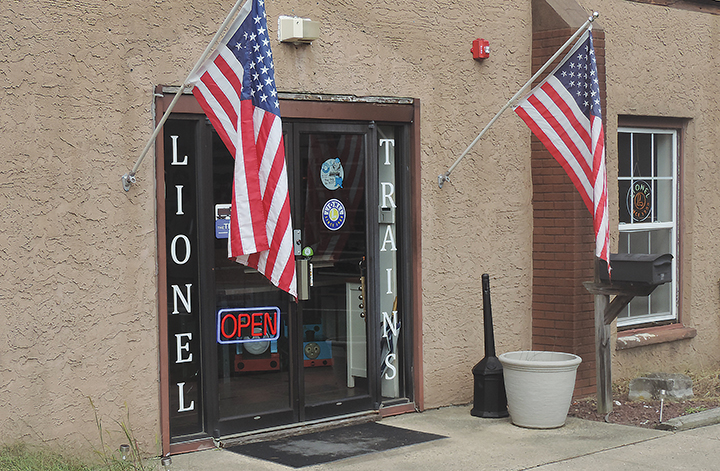 "There are kids who are just getting into it. Their parents want to buy them their first Christmas train," said Rem Hunnewell, owner of The Train Doctor, a model train store in Ocean Township, Monmouth County, that specializes in repairs and restorations.
"There are people who want what they had as kids. And then there are people who are really into it and want all the bells and whistles."
According to Hunnewell, The Train Doctor has clients from all over the country and the world, with customers in such far-flung spots as South Africa, Germany and Mexico. The operation counts Liberty Science Center, Monmouth Museum, and the Kansas City Southern Railroad as clients.
The Train Doctor is an official dealer of Lionel Trains, one of 28 in New Jersey according to Lionel's website. Prominent Lionel signage greets customers at the entrance. (The store is also an official dealer of MTH and Atlas.)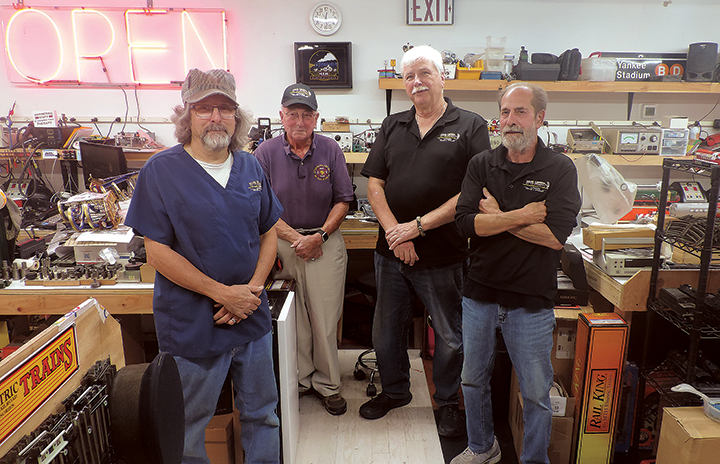 In the expansive repair area, a congenial group concentrates on the work. A technician named Steve wears an old-fashioned conductor's cap as he tests a train. Steam is puffing out of it while Steve tries out the train's bell sound ("ding-ding") and its running sound ("chug, chug, chug"). Also toiling contentedly are Les, the parts guy, and Pat, another technician.
Staffers who were not on hand during my visit were Dave (online sales), Adam (technician), Mike (in-store sales) and April (office staff).
"We work on pieces that are 100 years old or made last year," said Hunnewell of his team. "You have to work as a '40s technician when you work on a '40s train. Something more recent is more computer-driven, so you bring in digital technology and chips and things like that."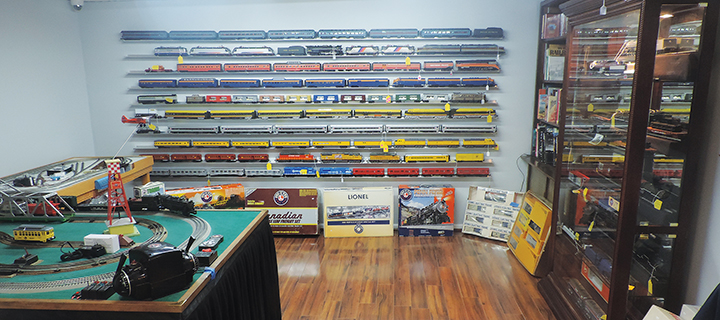 There are rooms brimming with parts, inventory, and acquisitions awaiting evaluation to either be restored, cannibalized for parts, or sold "as is" at expos (such as Greenberg's Great Train and Toy Show in Edison, which The Train Doctor regularly attends).
According to Hunnewell, the Ocean location is the only shop in New Jersey that does its own repairs in house. "I get repair jobs from other train stores," he said. "They ship 'em in and we ship 'em out."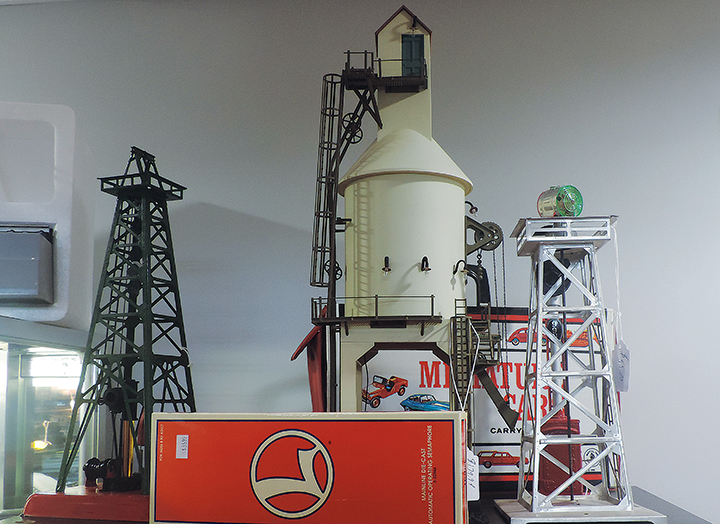 "Railroading," as the hobby is sometimes called, could almost be considered a lifestyle for customers — not to mention the technicians who repair their prized possessions.
"I don't consider this a job. This is my man cave," Hunnewell said. "The standard joke is: My wife said, 'It's either me or your trains.' I'm gonna miss my wife." He is quick to add: "I don't include myself in that remark."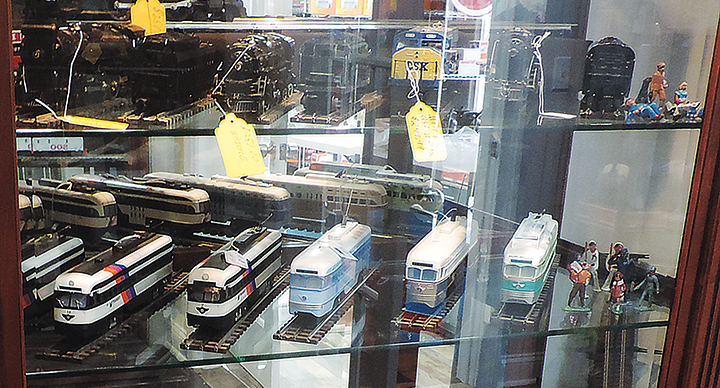 "I started getting into this when I was 10 years old," Hunnewell continued. "As a kid I was always into electronics. Trains were something I fell into. I would pedal my bicycle to the train repair shop and work for a dollar an hour. I've had real jobs along the way, but I got back into it. It gets in your blood."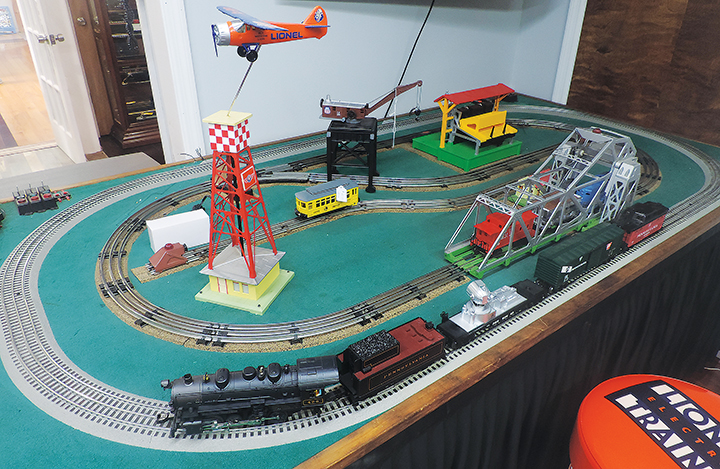 Two recently finished adjacent rooms lined with glass cases of memorabilia are akin to museum spaces. One has an operational "layout" (above) — a large working track decorated as a landscape used to demonstrate the magic of the hobby to walk-ins. A large flat screen above the layout plays a loop of vintage footage of real-life trains.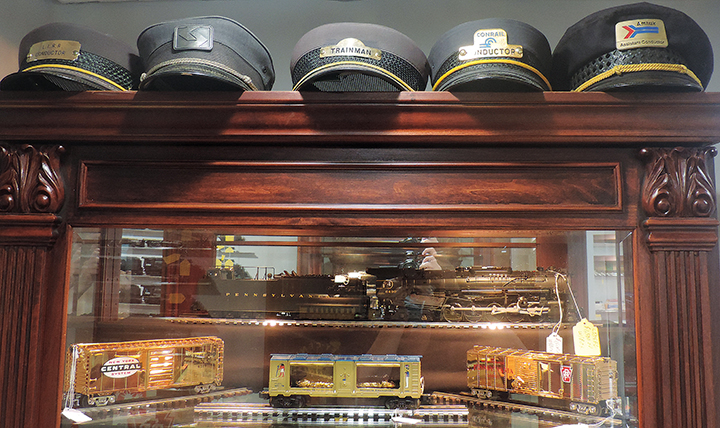 Conductor caps line the top of a glass case of model trains in the recently finished rooms.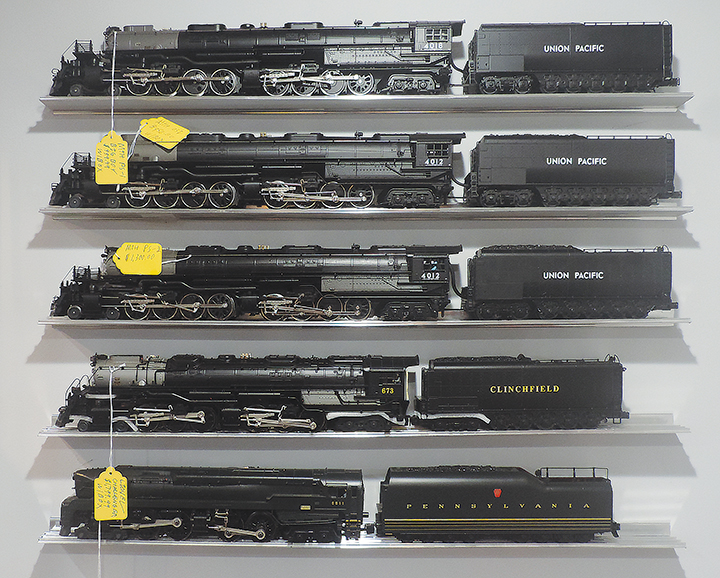 Many diehard enthusiasts prefer to collect Lionel trains from the "golden age" era (before key aspects of the company, founded in 1900, were sold off between 1969 and 1993). In the railroading marketplace, these older, rarer models are priced accordingly. Pat, the Train Doctor technician, indicates a shelf of particularly pricey model trains. "Some of those are 100 years old," he said. (They looked brand new.)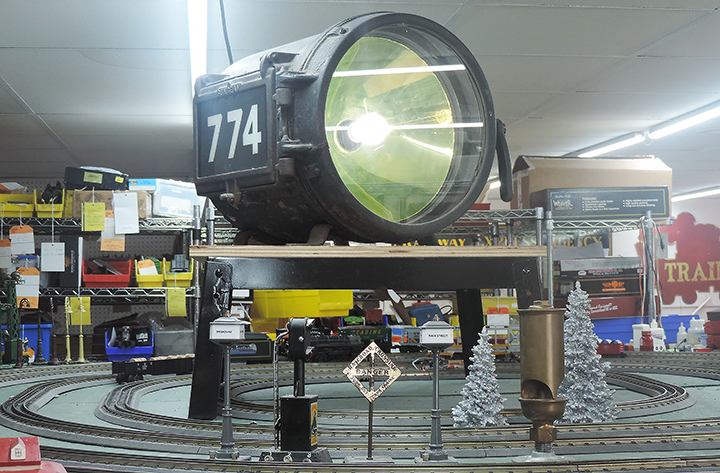 The shop boasts a piece of real-life New Jersey train history on prominent display: a working lamp from "camelback #774," which was the last steam-engine train in the state.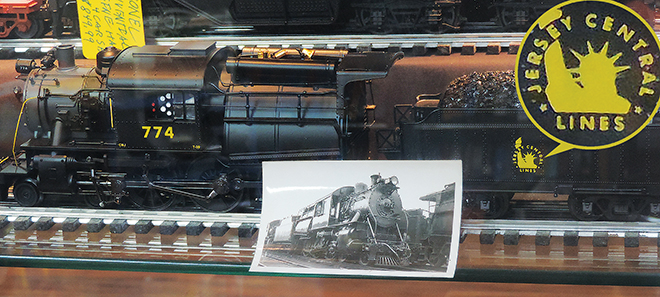 Above is a photo and replica of the 774 in a nearby glass case. The JCL (Jersey Central Lines) logo on the replica is enlarged in a circular inset.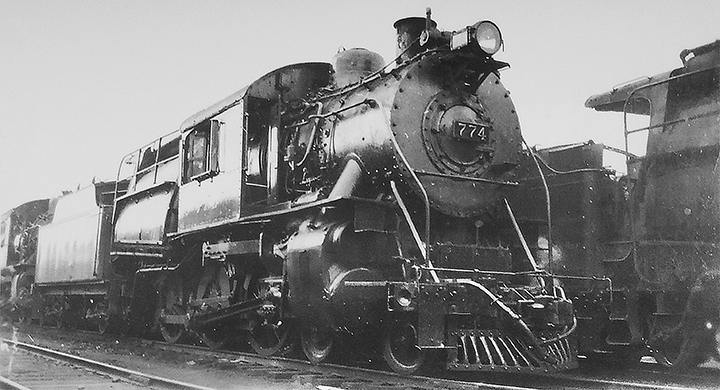 Hunnewell and Pat reckon that the 774 was built in the early 1900s. The train made its final trip on Sept. 25, 1955, originating in Jersey City and ending in Jim Thorpe, Pa., according to rrproject13.org, which notes: "A fan favorite, #774 nonetheless did not escape the scrapper's torch."
The lamp of the 774, visible upon entering The Train Doctor, is large and old-school but in good condition. And it still gives light.
---
The Train Doctor
1301 West Park Ave., Suite C, Ocean Township, NJ
732-660-7062 | TheTrainDoctor.com
---
Greenberg's Great Train and Toy Show
When: 9 a.m.-5 p.m. Nov. 25 and 26, 2023
Where: Raritan Center, 300 Raritan Center Parkway, Edison
(The Train Doctor will be among vendors at the show.)
More information: TrainShow.com