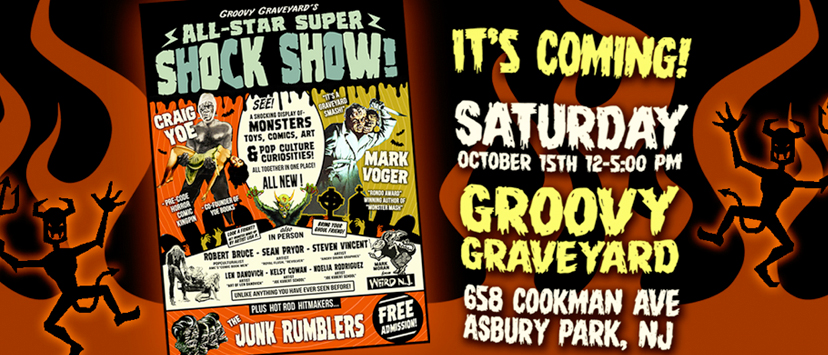 The daymare before Halloween
By Mark Voger, author,
"Monster Mash: The Creepy, Kooky Monster Craze in America 1957-1972″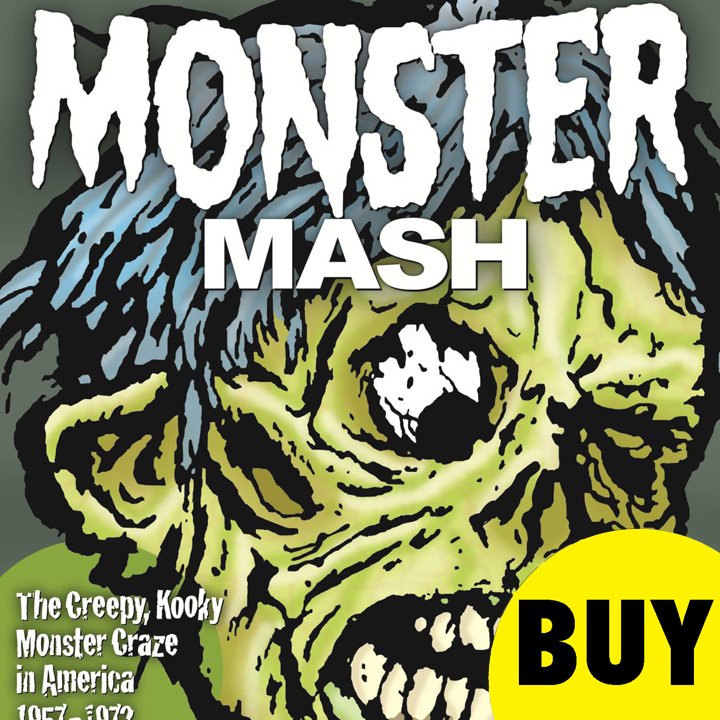 Sometimes I get wiped out at huge, crowded events like the New York Comic Con, so I appreciate intimate gigs like the All-Star Super Shock Show held Oct. 15, 2016, at Groovy Graveyard in Asbury Park.
Organizer Eric Krause, owner/operator of GG, was going for a comic-book convention vibe with a horror bent. There were around 15 artists, and lots to see. Meanwhile, "Asbury Underground" was going on, so the city was hopping on this gorgeous Saturday two weeks before Halloween.
I brought along my camera at the request of an old buddy, artist Howard Bender, who recently relocated to Pittsburgh and sounded kinda homesick for New Jersey when we spoke last week. I hate draggin' around a camera. "Come on," Howard said, "I wanna see how everybody looks." Are you happy, H?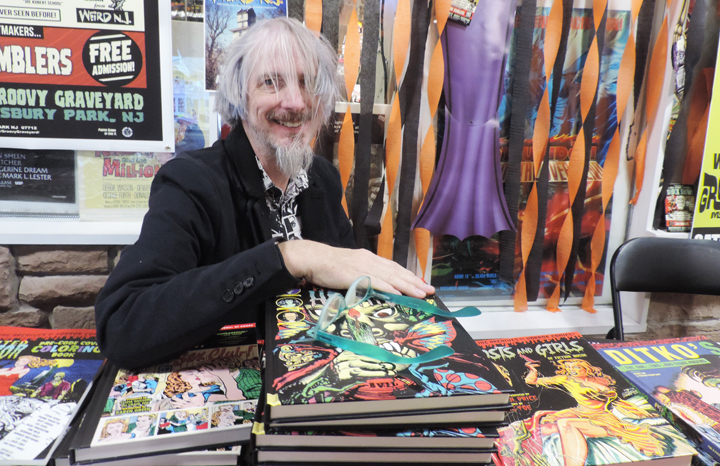 Craig Yoe is the namesake of Yoe Books, publishers of really cool, slick hardback books spotlighting the art of such old-schoolers as Steve Ditko, Dick Briefer, Don Heck, Jack Cole and Howard Nostrand. Craig and I spoke about what I call "invisible work" — the long hours that can be spent perfecting images for print reproduction that, alas, nobody knows about. (Woe is us!) MORE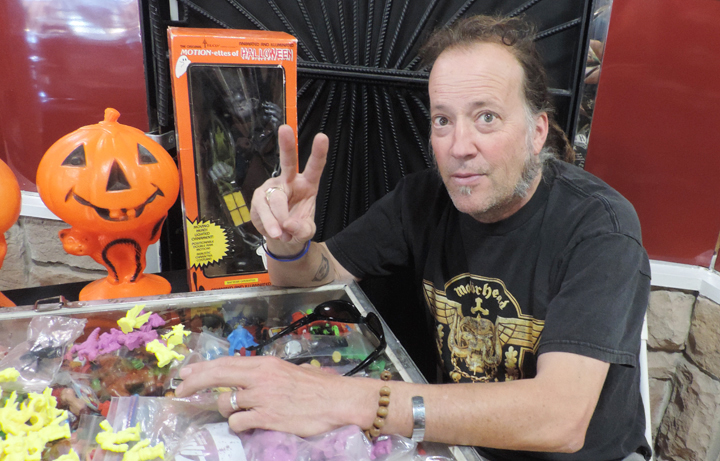 Robert Bruce is a local-guy-turned-TV-star as a regular, and producer, on AMC's "Comic Book Men." The self-described "popculturist" told me about working with such guest stars as Elvira and Ralph Macchio. MORE
Mark Moran is the co-founder of what by now is a New Jersey journalistic institution: Weird N.J. magazine. We spoke about the late Worth Thomas, the artist who painted the Tillie face on the old Palace Amusements building in Asbury. (For years, nobody knew who put Tillie up there. I was lucky enough to break that story, but not through exhaustive investigative reporting. I followed up on a reader tip, though plenty of investigation followed in order to verify Thomas' role.) MORE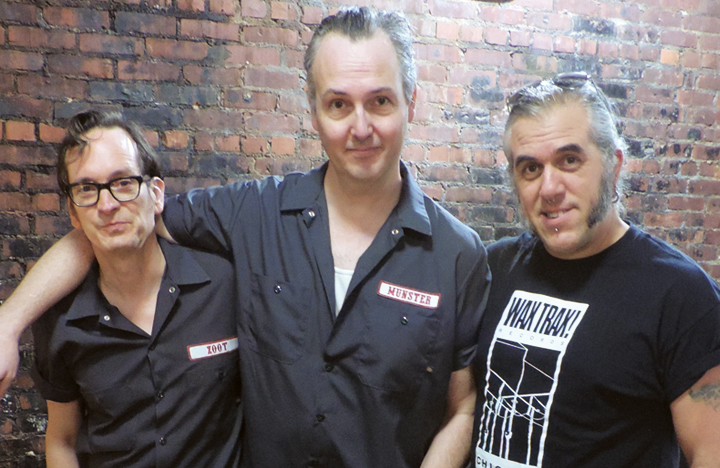 Those cowpunkabilly hep cats, the Junk Rumblers, were the official band of the Super Shock Show. From left: Johnny Zoot, Duane Eddie Munster and Haywood Thompson. MORE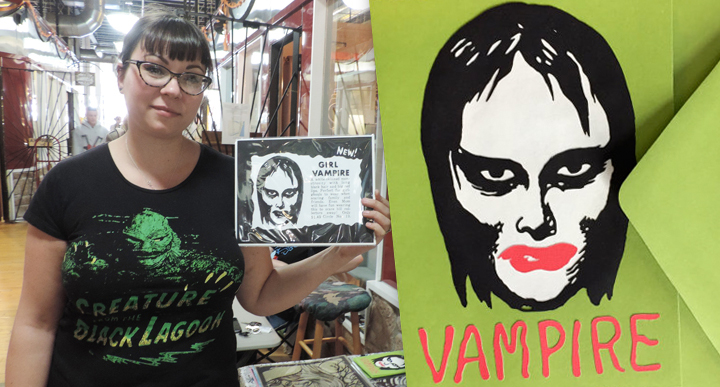 Artist Audrey Canzonieri holds a print of Topstone's Girl Vampire advertisement from the early '60s. Through her imprint Ghoul Gang, Audrey has created gorgeous Girl Vampire greeting cards made of intricately cut colored paper that are little works of art. See these and other ghoulish offerings HERE.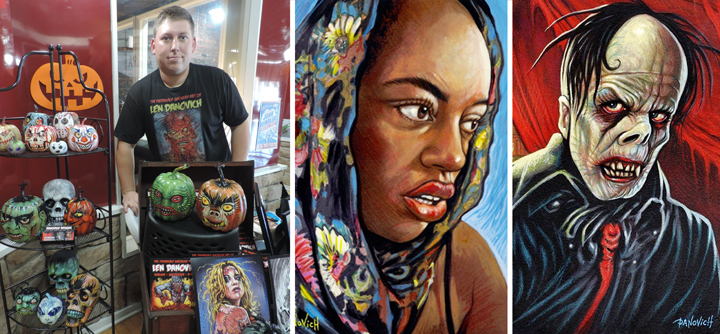 Len Danovich has a penchant for portraiture and gore — the best of both worlds. Len's portfolio includes lotsa hot chicks re-imagined as demons and ghouls. He explained that he finds models via some sort of sharing network that you kids today would understand, but was beyond me. Len mixes mediums, to say the least. He's even used house paint. MORE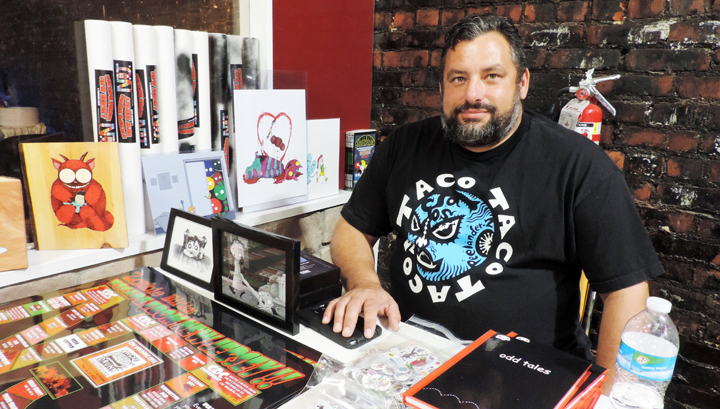 Back in my Asbury Park Press days, I did a coupla stories on Steve Vincent, the prolific co-founder of Angry Drunk Graphics. Steve has really grown as a creator. His earlier stuff leaned more on shock value; these days, his stuff is more stylized and Goth-y, like something Tim Burton would dig. "You're a lot more family friendly than I remember," I said to Steve. "Had a kid," he said.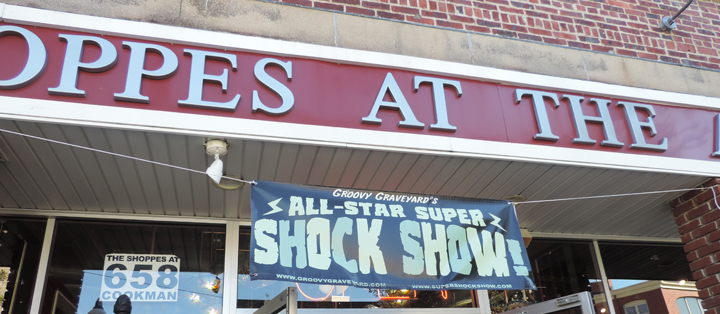 The exterior of Shoppes at the Arcade at 658 Cookman Ave. in Asbury, where you'll find Groovy Graveyard. MORE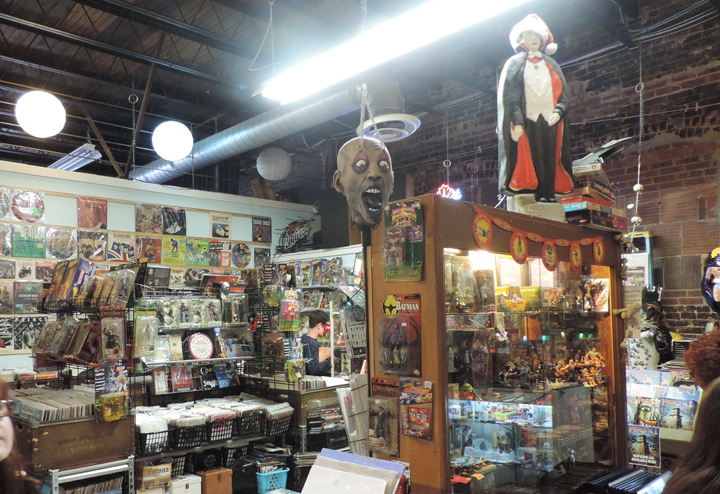 If you needed a break from Artists Row at the Super Shock Show, you could duck into Groovy Graveyard.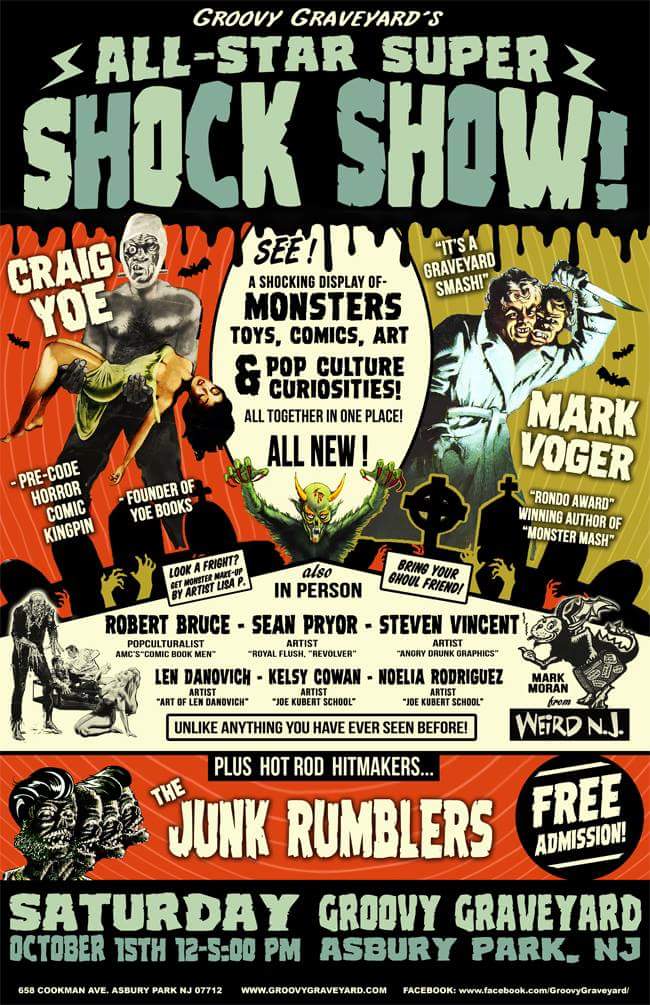 The All-Star Super Shock Show poster. Eric created this way-cool poster, though a few of my friends assumed it was my design. I got prominent billing, not because I'm so awesome, but because I signed on earlier than the likes of Bruce and Moran. Eric would politely deny this, but come on.