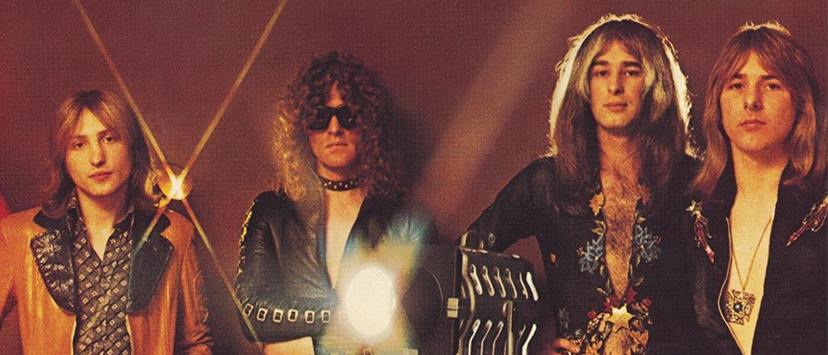 One year and five days after the death of Mott the Hoople's drummer, Buffin Griffin, comes the death of the band's bassist, Overend Watts.
(Yeah, these guys have great names. And latecomer Ariel Bender beat them all.)
Overend died on Jan. 22, 2017, at age 69 of throat cancer.
He supplied the bottom for such immortal classic-rock songs as "All the Young Dudes," "Roll Away the Stone," "Walkin' With a Mountain," "Rest in Peace" – the list goes on and on.
Musically, Overend was not a bassist who drew attention to himself like, say, John Entwistle or Chris Squire. Overend's strong and steady basslines fit perfectly a band that specialized in sometimes emotion-tugging, sometimes pulse-quickening, arrangements. Heard today, Mott's canon is timeless, yet quintessential '70s.
We remember Overend for embracing, without hesitation or excuse, the "glitter rock" look that was emblematic of British rock for a brief, glorious period. The guy wore some weird s*** – thigh-high clog-heeled boots, two-tone hair, shoulder accoutrements you'd only see in a "Flash Gordon" serial.
But what comes to mind first is a lyric sung by Ian Hunter in a song written by the band: "The Ballad of Mott the Hoople," from the 1973 "Mott" album. It goes: "Overend's just a rock 'n' roll star."
The cat sure was.
Thanks for the music, Peter Overend Watts.