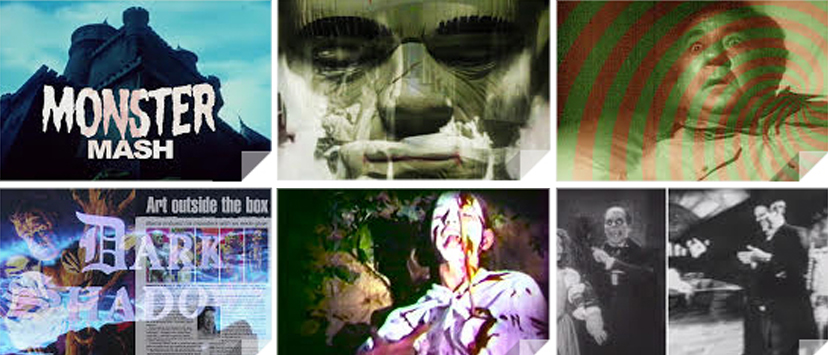 Behold, the 'Monster Mash' trailer!
By Mark Voger, author, "Monster Mash: The Creepy, Kooky Monster Craze in America 1957-1972″
BLOGGER'S NOTE: Please pardon the following rant … I'm "in the moment," still stoked about the edit on this thing … so I'm babbling incoherently … it's what'cha call "unexpurgated."
I thought it was a unique idea — a movie-style trailer for a book? — until Wallace Stroby informed me that book trailers are pretty commonplace. Alas, there are no new ideas in this zippety-doo-dah, post-Interweb world.
I just so happen to have a genius-filmmaker nephew, Ian Voglesong, who grew up loving monsters like his uncle — except 30 years later. Ian lives in Brooklyn and works in Manhattan, and the cat is so busy with exciting projects that I begged him not to take on this assignment. My pleading fell on deaf ears.
Watch the trailer:
How the project came together: After supplying Ian with tons of images and footage, I told him a few of my "musts," such as: I must have the unmasking of Lon Chaney Sr. from the silent 1925 "Phantom of the Opera" (my vote for the scariest, most iconic moment in any horror film). And I must have that cool part in the "Ghost of Frankenstein" trailer of Lon Chaney Jr. stumbling forward, with the superimposed type: "More weird … more terrifying than ever before." Just a few things like that. Otherwise, Ian had carte blanche.
For background music, I wanted to use "Blues Theme" by Davie Allan & the Arrows. That would have been sweet. But of course, it also would have been illegal.
My second piece of good luck: I just so happen to have a genius-producer-recorder-mixer brother, Brian Voger. (Don't take my word for it; pick up the awesome CD "From the Heart" at Vogerland.com for 10 lousy bucks, every penny of which goes to Steven's Walk in the fight against Spinal Muscular Atrophy. Good tunes, good cause.)
So we cooked up an instrumental we titled "Monster Mash Trailer Theme," which Brian recorded and played bass on. (Brian steals the song with his final deadly bass note.) Confession: I "played" the drums on a keyboard. Usually, Brinie and I prefer to record a real, actual human being playing real, actual drums. But I wanted to "Rob Zombie" it up a bit.
Listen to the original "uncut" audio version of "Monster Mash Trailer Theme":
"Monster Mash Trailer Theme" clocked in at 4:22. Ian deftly truncated the song, and brought the trailer in at a fleet 1:45.
I've been watching the trailer and thinking that Ian's "layering" (if that's what you call it) has yielded some profound juxtapositions. For example: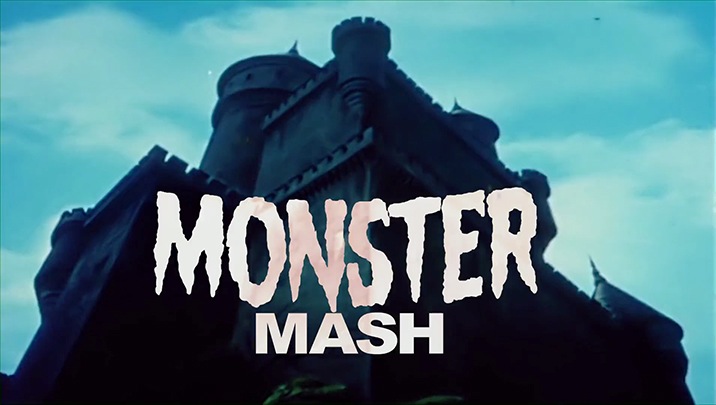 I bid you velcome: The opening title blew my mind out of the box. First off, it steals from one of my favorite movies, Roger Corman's 1963 Gothic quickie "The Terror" starring (if reluctantly) Boris Karloff. Also, it seems like a subtle allusion to the memorable opening credits of the Gothic soap opera "Dark Shadows" — or am I smoking crack?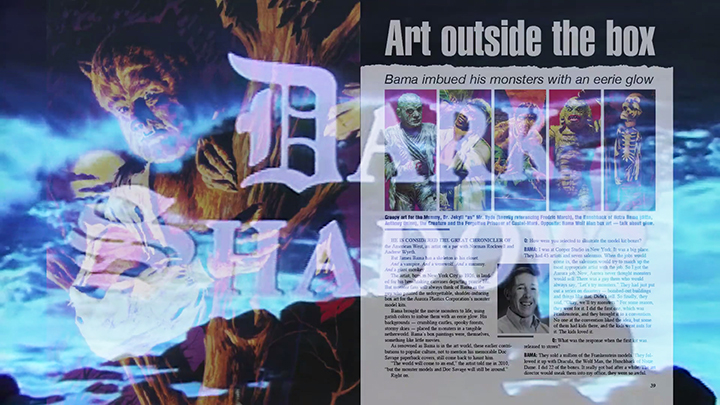 Eeriness upon eeriness: Ian juxtaposed the eerie opening credits of "Dark Shadows" against a "Monster Mash" spread about artist James Bama, in which Bama's eerie painting of the Wolf Man is prominent. That's a lot of eeriness in one frame.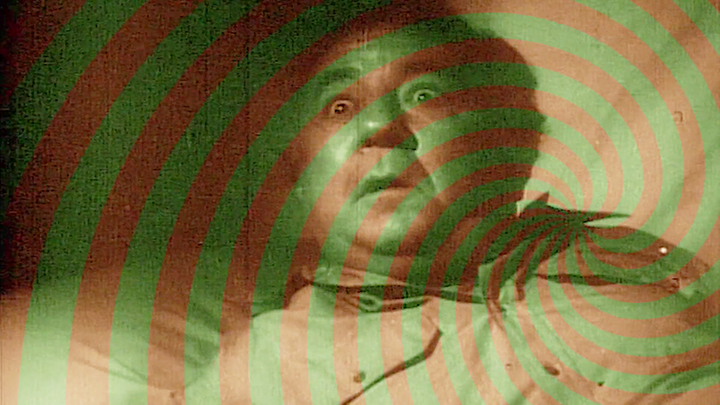 Feelin' groovy: This is Cecil Kellaway from "The Mummy's Hand" trailer, looking as if he is mesmerized by the swirl of the psychedelic background in the "Monster Mash" spread about Saturday morning cartoons.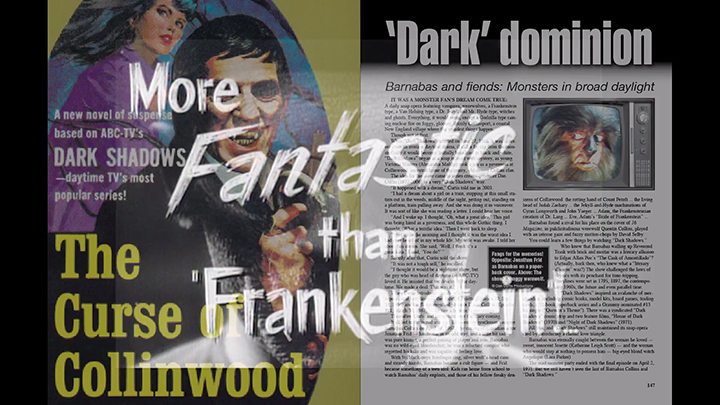 Hype type: Here's type from "The Mummy" trailer (itself layered over Karloff as Ardeth Bay) layered over a "Dark Shadows" spread in "Monster Mash." It works!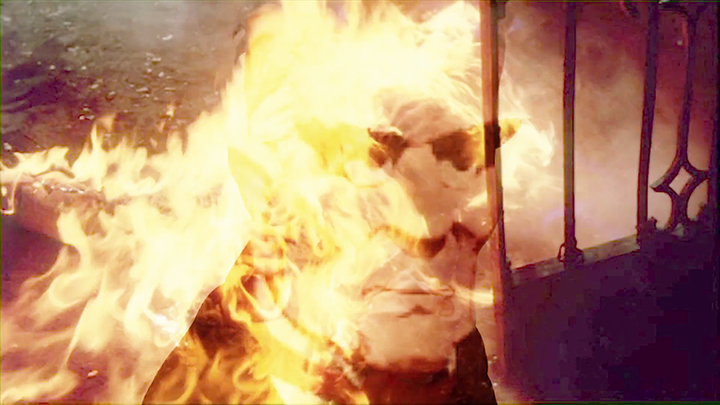 Karloff vs. Karloff: Look closely, and you'll see the Karloff puppet from "Mad Monster Party" within the flames of the witch played by Dorothy Neumann in another Karloffilm, "The Terror."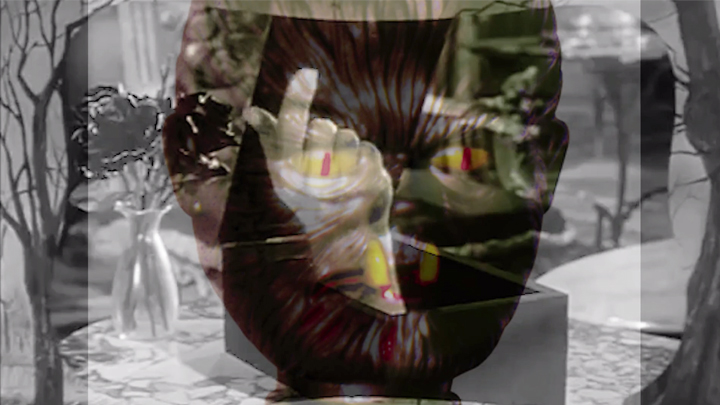 Hand job: Thing of "The Addams Family" beckons from his box, juxtaposed against a Wolf Man "Soaky" — that is, a bubble-bath toy marketed by Colgate.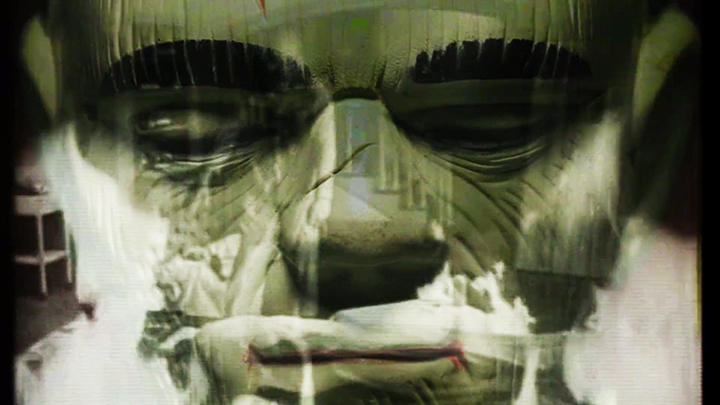 Flame on: A close-up of the Frankenstein "Soaky" toy juxtaposed against the fiery climax of "The Brain That Wouldn't Die." This, to me, is profound, bruh! Remember the flaming windmill in "Frankenstein"?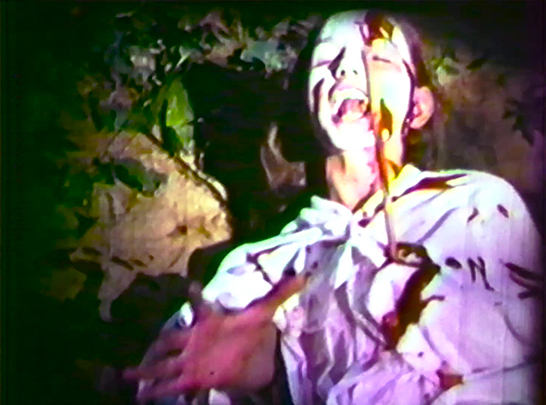 Pass the ketchup: My sister Bobbi's finest acting moment in "Fury of the Vampires," our Super 8 monster movie from 1971. Oy, when the nuns at Holy Rosary School found out about that!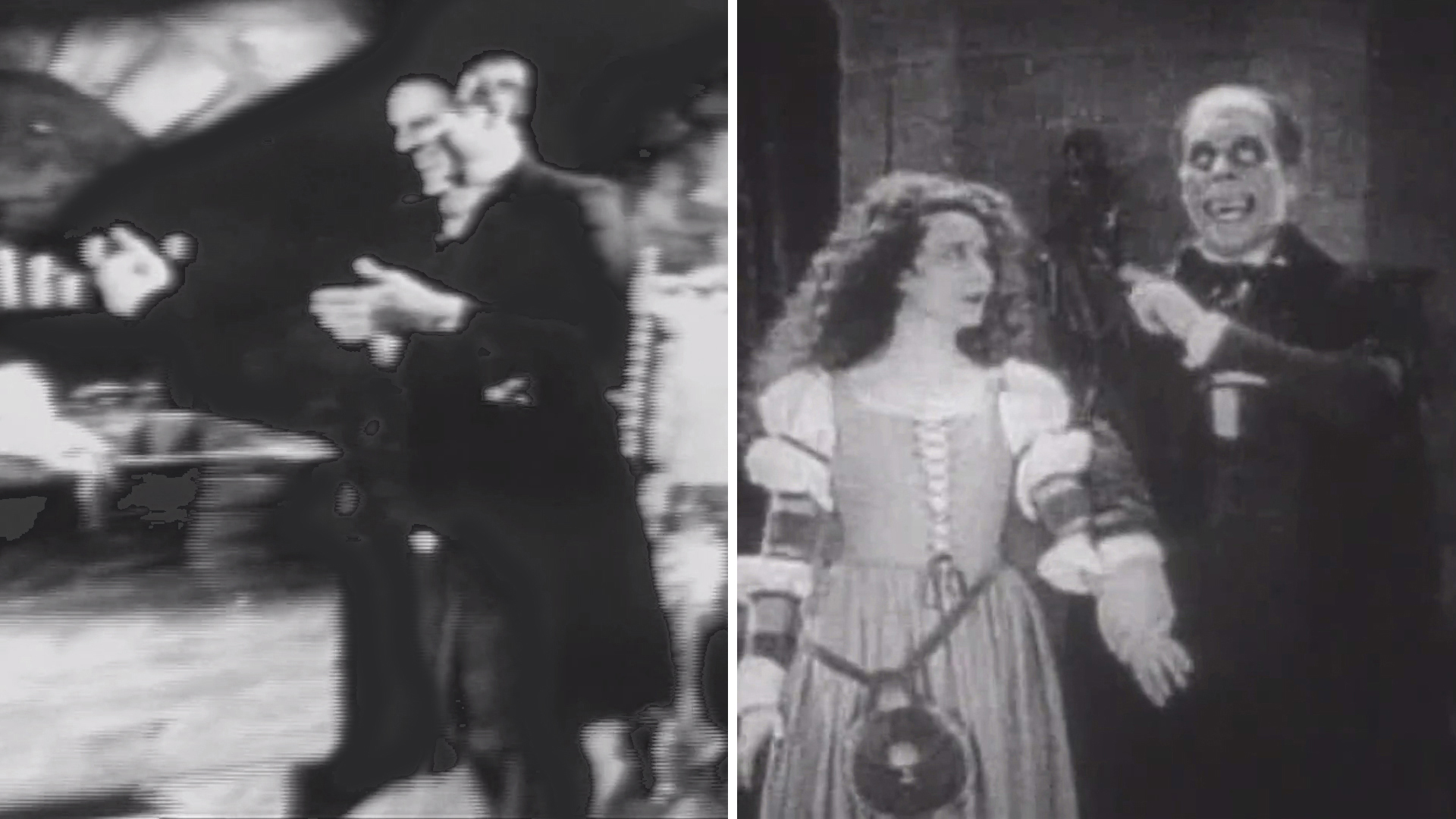 Dance macabre: Ian ends the piece with a touch of sweet humor — John Zacherle waltzing with an unseen entity in 1957 or '58, and Chaney Sr.'s oddly goofy moment in the 1925 "Phantom of the Opera." Signing off with a smile is appropriate, because the Monster Craze really was both creepy and kooky.
I wish this video would go viral, but Ian forgot to stick in a monkey riding a baby pig. (In my day, "going viral" meant a shot a penicillin.)
View 34-page "Monster Mash" preview
Order "Monster Mash"