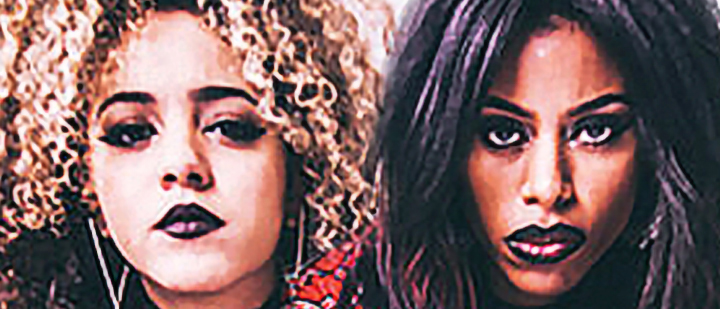 My new jam
I found the Nova Twins. They rock my world. They make me feel like I'm back at Ozzfest in 1998. They're making music like Rob Zombie used to make, before he started directing Halloween movies. They're radical, mannn. Their looks — hair, makeup and clothes — are outrageous. Their videos are like movies. Their music is super heavy, super clever.
They aren't really twins. They're childhood friends from London: Amy Love (vocals and guitar) and Georgia South (bass).
If you ever need to clear out the cobwebs, check out the videos below and put the volume on 11. Thank you, Nova Twins.
---
'Play Fair'
---
'Taxi'
---
'Thelma and Louise'
---
'Vortex'
---
'Bassline B****"
---
'Hit Girl"
---
'Lose Your Head"
---
'Devil's Face"
---
'Pirate Live' performance
---
'The K Pit' performance
---
Rock Sound interview
---
FaceCulture interview