In 2020, the biggest horror is something you cannot see. (One guess what I'm talking about.) So my Halloween movie picks this year center on unseen horrors. 'Coz it's what you don't see that's the scariest. Boo!
---
'The Eclipse' (2009)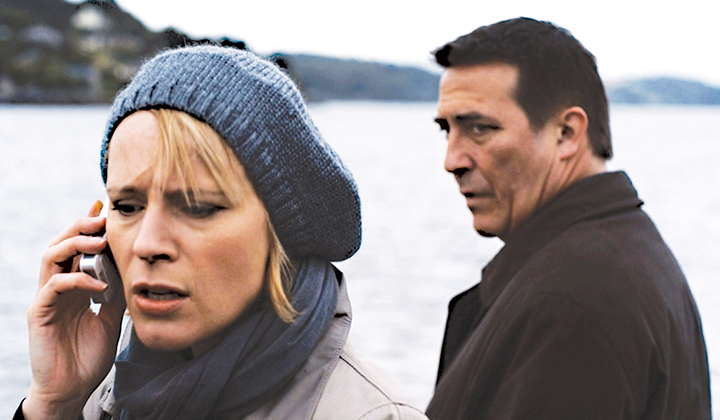 "The Eclipse" is a thoughtful, captivating film set in Cobh, Ireland, with a number of non-mortal characters. Belfast native Ciaran Hinds — wearing sad eyes and a dazed expression — stars as Michael Farr, a teacher who loses his wife. He and his teen children (Hannah Lynch and Eanna Hardwicke) are just beginning to process their grief.
A welcome distraction for the Farrs comes in the form of the annual Cobh Literary Festival. Guest authors include Lena Morrelle (Iben Hjejle), who writes about paranormal topics. Michael, a volunteer for the festival, is assigned to be Lena's driver. It's fortuitous timing; Michael has been seeing and hearing strange things in the dead of night, and an expert on ghosts might be just the person to talk to.
Writer-director Conor McPherson's film defies genre categorization; "ghost drama" is as good a term as any.
---
'The Orphanage' (2007)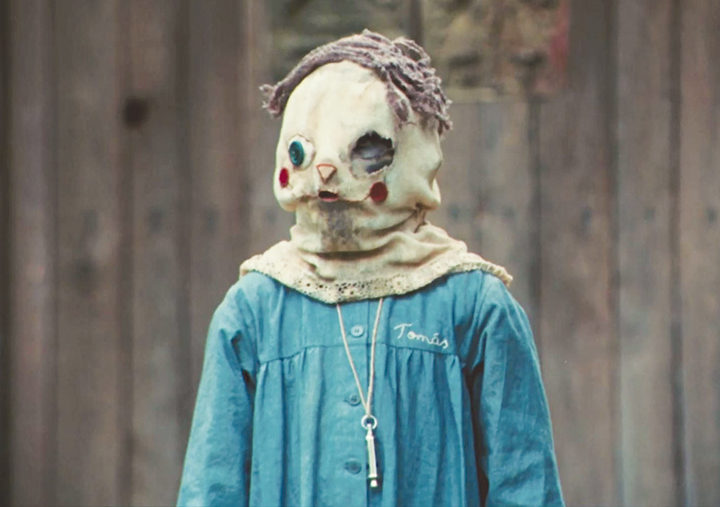 A Spanish film with English subtitles, "The Orphanage" was executive-produced by Guillermo del Toro (director of Best Picture Oscar-winner "The Shape of Water") and helmed by first-time director J.A. Bayona.
It concerns Laura (Belén Rueda), a woman raised in an orphanage which, later in life, she and her husband Carlos (Fernando Cayo) purchase. After the couple converts it into a home for handicapped children, weird things begin to happen. Their adopted son Simon (Roger Princep) acquires an imaginary friend, one he draws in crayon; it's a creepy little creature wearing a kind of scarecrow mask. Then, during the launch party for the repurposed orphanage, Laura sees the masked figure among the playing children.
Geraldine Chaplin, daughter of Charlie, plays a medium. The ending can only be called heartbreaking and beautiful.
---
'Rosemary's Baby' (1968)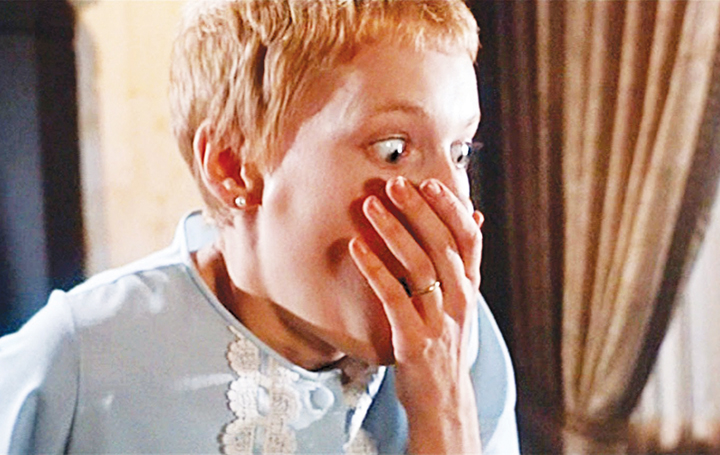 Rosemary (Mia Farrow) is newly wed to Guy (John Cassavetes), a rising actor. The couple lands its dream apartment in a strange, old Manhattan building ("played" by The Dakota), and accept a dinner invitation from their quirky octogenarian neighbors, the Castevets: suave Roman (Sidney Blackmer) and brassy Minnie (Ruth Gordon).
When Rosemary discovers she is pregnant, Minnie has a bit too much to say about it, insisting that she switch obstetricians, and preparing daily "vitamin drinks" for the mom-to-be. Guy, meanwhile, has grown distant.
Something is amiss. Rosemary has weird dreams, hears chanting through the walls, and is losing weight. As troubling events mount and Rosemary's paranoia grows, the audience is inexorably sucked in. Director Roman Polanski unveils the mysteries of his story with a master's skill.
---
'Dementia 13' (1963)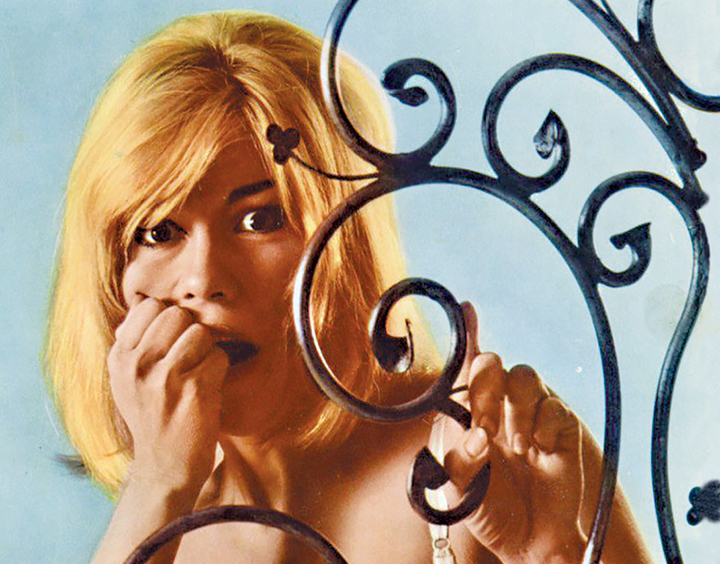 Here we have the directorial debut of Francis Coppola — the middle name Ford doesn't appear yet — best known as the man behind "The Godfather." "D13" is no masterpiece, but conveys the eagerness of its neophyte director.
The film opens with a couple in a rowboat at night listening to an Elvis clone on the radio. Just as John (Peter Read) informs wife Louise (Luana Anders) that she will be disinherited upon his death, he has a fatal heart attack. Panicked, Louise dumps John into the drink, and later goes stag to his family reunion in an Irish castle, conveniently failing to mention her husband's death.
"D13" amounts to a drawing-room melodrama spiked with jolting scares. Coppola works overtime, imbuing his movie with moody lighting and astute cinematography with nods to (swipes from?) Alfred Hitchcock's "Psycho."
---
'Carnival of Souls' (1962)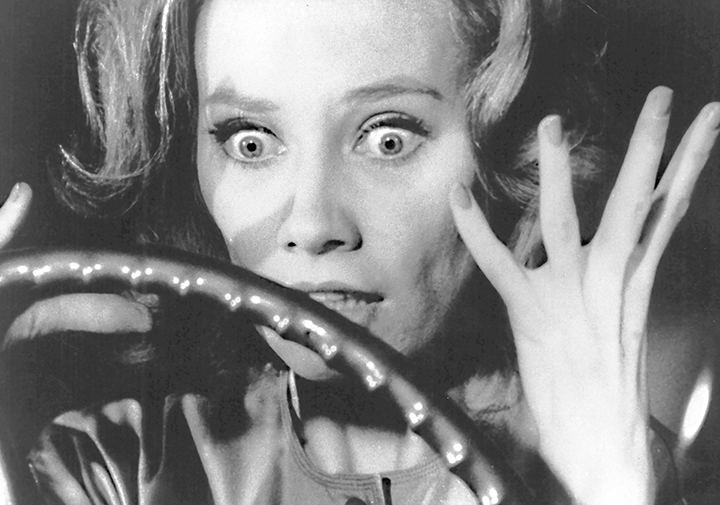 Candace Hilligoss, Sidney Berger and other actors nobody had ever heard of star in this revered low-budget anomaly. "Carnival of Souls" has been deified by horror movie buffs — deservedly so, since the film is authentically creepy despite being, yes, occasionally laughable.
Hilligoss plays Mary, a single woman who travels to a remote town to begin her new job as a church organist. Her car plunges into a lake, but Mary survives the incident, though nothing seems the same afterward. Berger scores as Mary's whiskey-breathed, on-the-make neighbor.
"Carnival" is sometimes called a zombie movie — it indeed depicts groups of the walking dead — but the film is more about atmosphere than makeup or carnage. Director Herk Harvey, who specialized in industrial films, has an eye for composition —and himself makes a great zombie.
---
'The 7th Victim' (1943)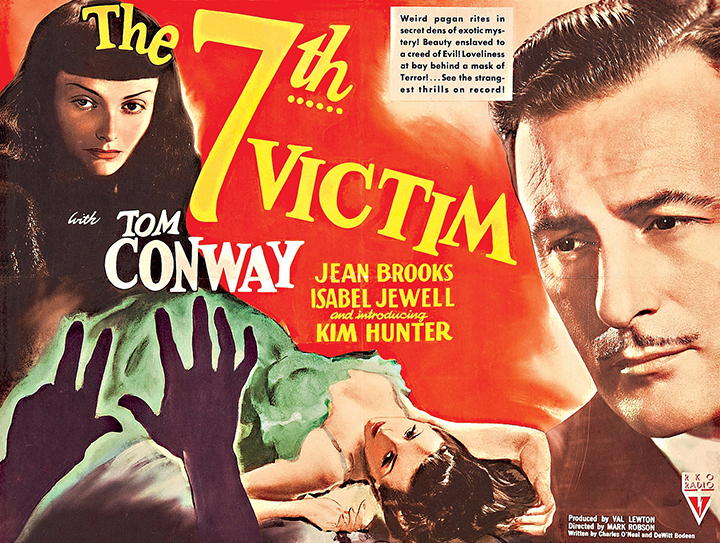 Suggestion was the watchword for horror films by producer Val Lewton, then Hollywood's leading proponent that it's not what you see that's scary, it's what you don't see. "The 7th Victim," directed by Mark Robson, was one in a series of nuanced, eerie films Lewton produced for RKO Radio Pictures.
Kim Hunter — later Dr. Zira in "Planet of the Apes" — makes her film debut as a student who follows clues through shadowy Greenwich Village while searching for her missing sister. She encounters a charming psychiatrist (Tom Conway), a sensitive poet (Erford Gage), and a surprise brother-in-law (Hugh Beaumont) — but who can she trust?
A precursor of "Rosemary's Baby," "The 7th Victim" draws us into the noir-ish netherworld of a secret society.
---
TRAILERS