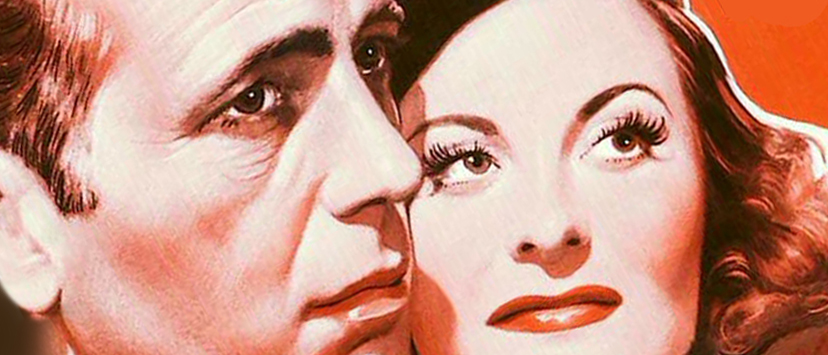 Bogie is so French
Are you a "Casablanca" person?
The studio, director, producers, star, composer and three of the key supporting players who brought you that 1942 classic reteamed two years later for another World War II drama tinged with romance, action and suspense. But …
"Passage to Marseille" (1944) has all the sweep and emotion of a war-era Warner Bros. drama, but with two downsides. The movie can be over-the-top jingoistic. Yes, this was de rigeur during the war years, but "Casablanca" deftly avoided propaganda level. When Humphrey Bogart's expatriate saloon proprietor Rick says to Conrad Veidt's creepy gestapo Maj. Strasser, "There are certain sections of New York, Major, that I wouldn't advise you to try to invade," he makes the point in a Bogie way, as opposed to a John Wayne way.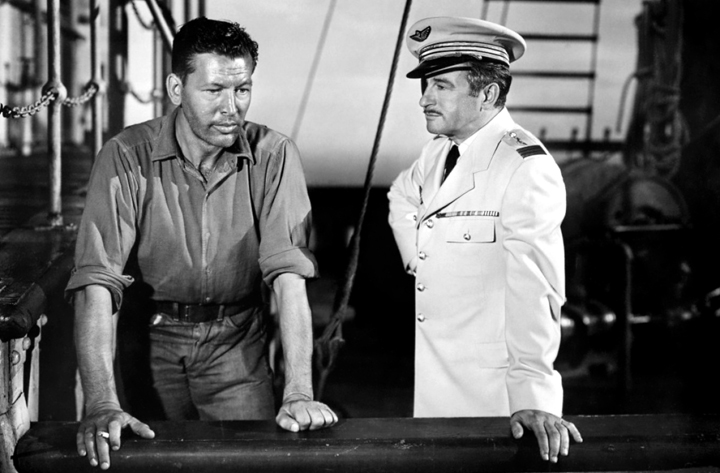 Also, "Marseille" has structural script problems that can make the narrative a challenge to follow, namely: flashbacks within a flashback. Long ones, to boot.
So let's call "Passage to Marseille" a conditional classic, nonetheless crafted by Warner Bros.' A Team: director Michael Curtiz; producers Jack L. Warner and Hal B. Wallis; stars Bogart, Claude Rains, Sydney Greenstreet and Peter Lorre; and composer Max Steiner – all from the crew behind "Casablanca."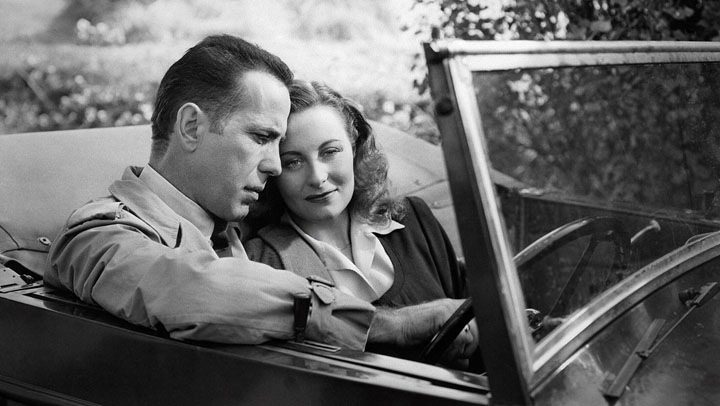 Setup: War correspondent Manning (John Loder) is taken to a top-secret location in England. It may look like a quaint, harmless dairy farm, but really, it's the base of operations for a feisty band of fighter pilots in the French resistance. (Manning exclaims: "A haystack for a control tower?")
Manning's genteel host is Freycinet (Rains), a liaison officer with a taste for aperitifs and an eye patch. (Freycinet's injury is not explained; we assume it's from his service during World War I.) In a framing device for much of the film, Freycinet tells Manning all about a ragtag group of five patriotic French escaped convicts who have formed their own resistance movement: conflicted Matrac (Bogart), sardonic Marius (Lorre), straight shooter Renault (Philip Dorn), capable young buck Garou (Helmut Dantine) and pudgy fixer Petit (George Tobias).
Bogie is forgivable as a Frenchman, but Tobias is French by way of Abner Kravitz.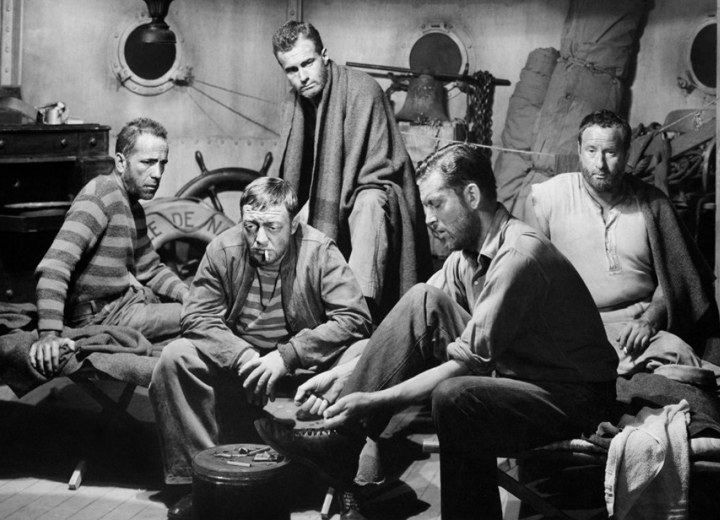 Greenstreet, a master of imbuing villainous characters with interesting shades of grey, dispenses with subtlety as Duval, a well-fed major in the French military who believes in force.
Victor Francen is phenomenal as Malo, the bearded, I've-seen-it-all captain of the Ville de Nancy. (The ship is described by Freycinet as "one of the venerable tramps which wallow across the backwaters of the world year after year.") Lorre would meet Francen again two years later, in the horror film "The Beast With Five Fingers."
And Michele Morgan, a real live Frenchwoman, is beautiful and wonderful as Bogie's wife, who lives on a cozy farm with her young son (Peter Miles) and keeps watching the skies for a sign of her husband.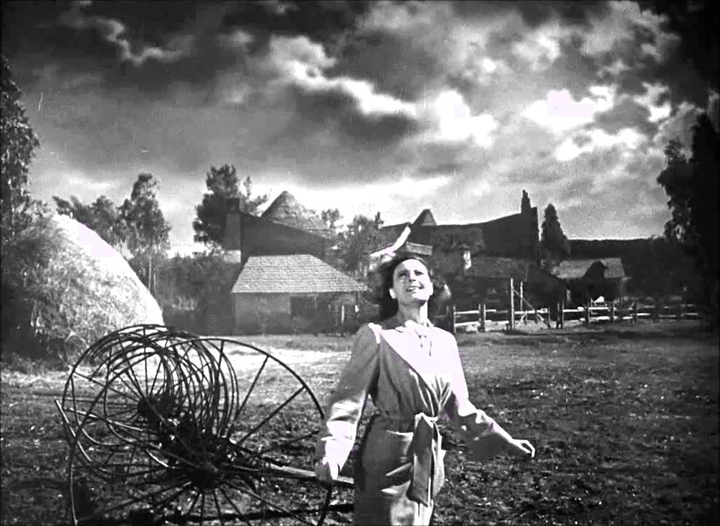 "Marseille" really comes together in its second act, with two thrillingly staged combat set pieces which follow each other immediately in "real" time on the same set. It's really thrilling stuff.
But has anyone ever noticed the painfully obvious double for Bogie who sprints to a stationary gun to mow down Nazi survivors of the downed fighter plane? The guy doesn't look a thing like Bogie, and you can see his face plain as day. He's even in the trailer!
A musing with spoilers: There's something weirdly satisfying about seeing Bogart punch Greenstreet, and especially seeing Rains (and later Tobias) give it to Hans Conried, who is perfectly cast as a weasel in his earliest attention-getting role.
Final verdict: "Casablanca," it ain't. But "Passage to Marseille" still has Warner Bros. magic to spare.