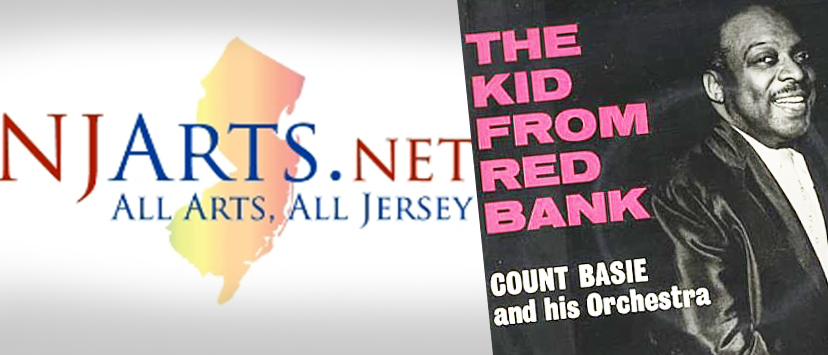 NJArts.net is a much-needed resource in the culture-rich state of New Jersey, a vital go-to source for the bustling arts scene here. Believe me.
On March 13, a whole bunch of cool musicians are gathering to perform at a benefit concert for the website, which was founded by Jay Lustig — a friend, colleague, longtime music writer and former Star-Ledger writer and editor. (The bastard once interviewed Paul McCartney, yo!)
The theme of the concert will be Jay's exhaustive (and for him, I'm sure, exhausting) "350 Jersey Songs Project," in which he identified and capsulized 350, count 'em, 350 songs (in honor of NJ's 350thanniversary) that have New Jersey connections, themes or titles, or are by New Jersey artists.
Some examples: "The Kid From Red Bank" by Count Basie, "Slip Away" by David Bowie, "Palisades Park" by Freddie "Boom Boom" Cannon, "How High the Moon" by Les Paul and Mary Ford, "That's Life" by Frank Sinatra, "Havin' a Party" by Southside Johnny and the Asbury Jukes. See the entire whopping list HERE.
Jay posted a song per day for 350 days, and even added "bonus" songs beyond that. Whew. Ya gotta hand it to him. (And Jay, bless him, quoted my interview with Bobby Rydell for his piece on "Wildwood Days." Although, he didn't happen to mention that he edited that article for me while I was in the hospital — long story.)
Scheduled to perform are Richard Barone of the Bongos; Matt Davis of the Thousand Pities; Jason Didner; Pat DiNizio of the Smithereens; Joe D'Urso; Jon Fried and Deena Shoshkes of the Cucumbers; the Grip Weeds; Loretta Hagen; Chris Kennedy and Mike Lustig of Ruth Ruth with Johnny Powers; Dave Kleiner and Liz Pagan; Tris McCall (another old Star-Ledger colleague and a super-talented guy); Scott E. Moore; the Porchistas; Speed the Plough; and Jim Testa.
Jersey Songs: A Benefit for www.NJArts.net
When: 6 p.m. March 13
Where: Crossroads, 78 North Ave., Garwood, NJ
How much: $25; order at ticketfly.com
Two digressions: Jay recently profiled Kal Rudman (the man behind the long-running radio-industry bible Friday Morning Quarterback) about a Bruce Springsteen connection. Me and my bassist, Brian Voger, know someone who knows Kal well, and has been on staff at FMQ for more than 30 years. It's our mom!
Also: Me and Brian's band, Scream, once played on a bill with Richard Barone, though we didn't introduce ourselves. He had a peak slot; we closed the show at 2:01 a.m. This was at the Brighton Bar in Long Branch in 2010, a record-release party for "Remember the Coop" (Main Man Records), an Alice Cooper tribute CD. (Dennis Dunaway was playing there the same night!) I remember Barone said: "I've played Carnegie Hall and the Hollywood Bowl, but I'll tell ya, it's great to be back at the Brighton." I'm not very quick-witted, unfortunately. It wasn't until the following day that I thought of the perfect stage-patter response: "Hello again, Brighton. We are Scream. So, Richard Barone played Carnegie Hall and the Hollywood Bowl? I'll bet he never played Moby Dick's Seafood Saloon in Lindenwold. Or Baron's Steakhouse in Clementon."
But you know what? He probably did.