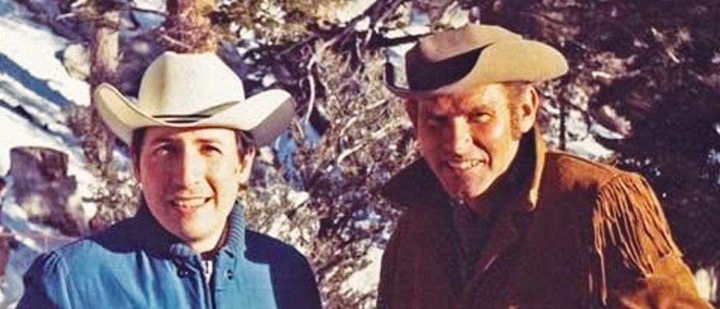 Memoir of a movie maker — and movie lover
---
'When Dracula Met Frankenstein'
by Sam Sherman
Edited by Tim Ferrante
Murania Press
377 pages, $29.95
---
By Mark Voger, author
"Holly Jolly: Celebrating Christmas Past in Pop Culture"
Where do the following intersect: Denver Dixon and Regina Carrol and Lon Chaney Jr. and J. Carrol Naish and Zita Johann and the Ritz Brothers and John Carradine and Yvonne DeCarlo and Russ Tamblyn and Forrest J Ackerman and Tom Savini and Paul Naschy and Georgina Spelvin and Gray Morrow and Neal Adams and Angelo Rossito and Marilyn Joi and Screen Thrills Illustrated and Famous Monsters of Filmland and the Spahn Movie Ranch and "blaxploitation," martial arts, horror, sci-fi, biker, softcore and western movies? Oh, and Charles Manson?
I'll tell you where: at the corner of Samuel M. Sherman and Al Adamson.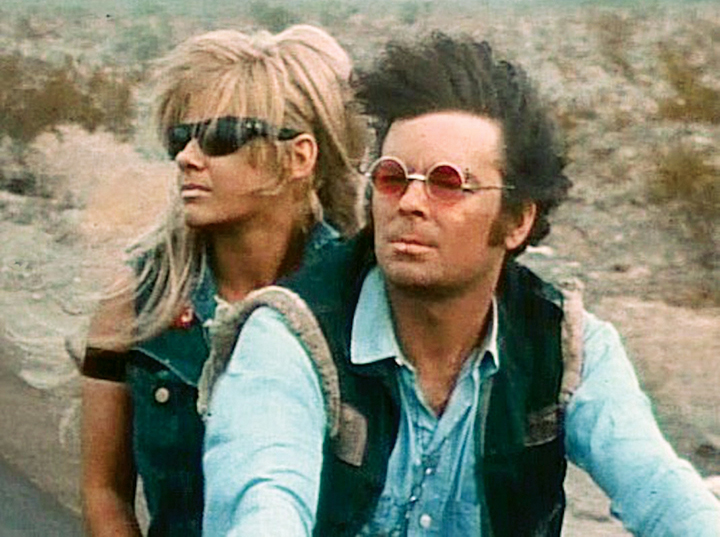 Producer Sherman and director Adamson were co-founders of Independent-International Pictures (IIP), purveyors of low-budget drive-in fare beginning in 1968 with their first release, the biker flick "Satan's Sadists." Cinematic masterpieces, these ain't, but to a certain strain of movie fan — myself included — IIP spells entertainment.
Often, the behind-the-scenes stories are just as entertaining as the films themselves. Some are legendary, others obscure. Sherman, 81, has put the whole sordid chronology on record with his new memoir, "When Dracula Met Frankenstein," named for one of IIP's most beloved films, "Dracula vs. Frankenstein" (1971).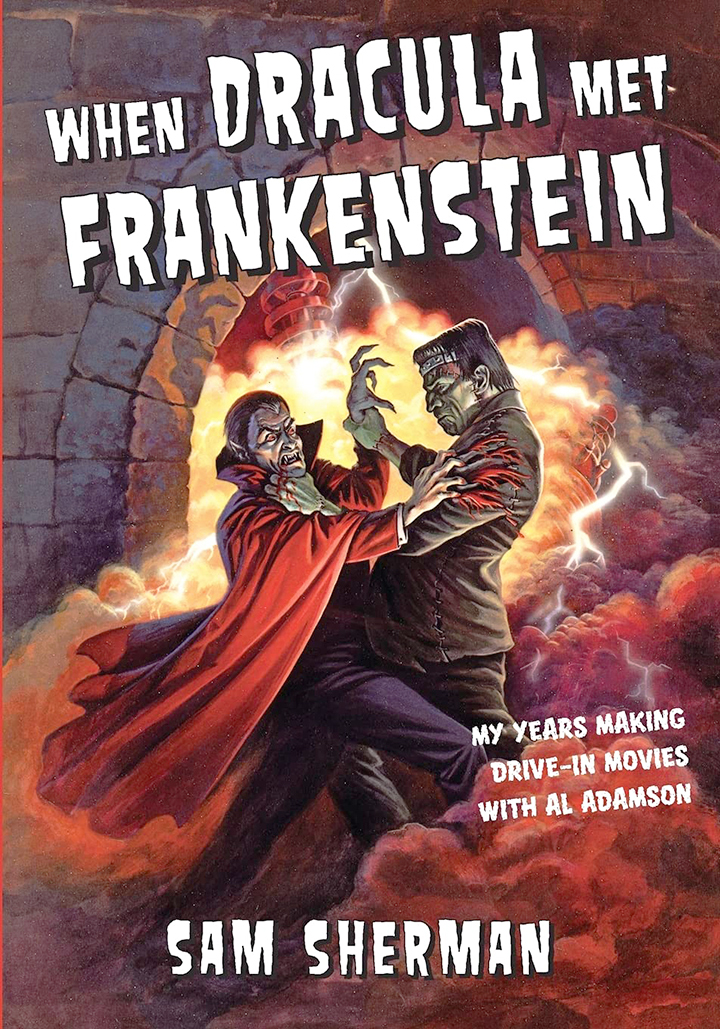 The book is subtitled "My Years Making Drive-In Movies With Al Adamson." (Adamson was murdered in 1995 at age 66, a real-life event that was every bit as eerie and tawdry as any from his movies. Sherman writes poignantly about Adamson's death, and that of Adamson's wife, Regina Carrol, who appeared in more than 10 IIP movies.)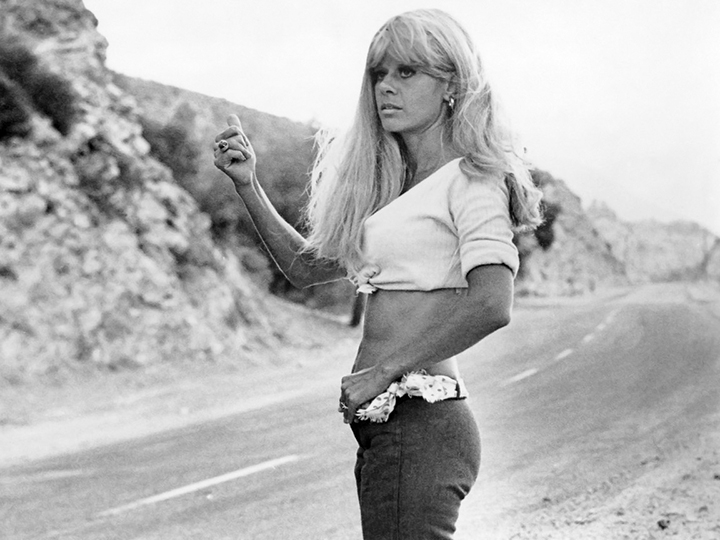 Sherman recounts the formation of IIP and traces its evolution. IIP bolstered its marquee appeal by hiring "forgotten" movie veterans (Dixon, Chaney, Carradine, Rossito) as well as eager young talent.
Sherman also opens his vault of photos that go wa-a-ay back, from his days as the editor of Screen Thrills presenting an award to movie Flash Gordon Buster Crabbe; to Sherman's visit (with Ackerman) to the set of "The Raven" starring Boris Karloff; to stills and on-set production shots from every IIP film.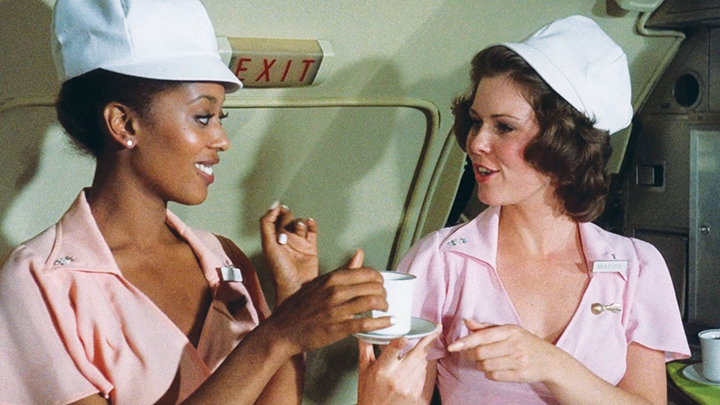 Best of all for IIP buffs are the detailed chapters on each film, from "The Naughty Stewardesses" to "Brain of Blood" to "Cinderella 2000" to "Angels' Wild Women" to "Nurse Sherri" to "Five Bloody Graves" to "Blazing Stewardesses" to "Horror of the Blood Monsters." That's right, "Horror of the Blood Monsters." (And American International Pictures thought they came up with great titles.)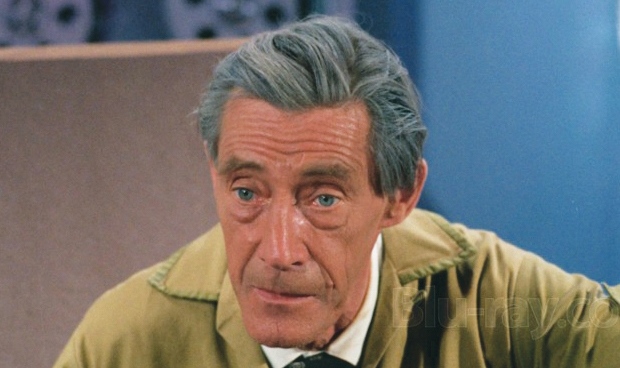 I was particularly interested in the chapter on "Dracula vs. Frankenstein." The stories are a riot: how it took two years to finish; how it had four titles; how it didn't originally have Dracula or Frankenstein; how two actors played Frankenstein; how Chaney and Naish were hired sight unseen, and both actors showed up in iffy condition, health-wise; how Sherman went to great lengths to track down Rossito; how Dracula's death was filmed with no optical effects (we never knew!); how the actor who played Dracula was renamed "Zandor Vorkov" for the movie; how certain closeups of lab equipment were shot in the home of Ken Strickfaden, the guy who did live electrical effects for the 1931 "Frankenstein"; and how Warren Publishing put its full might behind the film, with saturation coverage in Famous Monsters of Filmland #89. (Hmmm … did FM editor Forry Ackerman's cameo have anything to do with it?)
You can't make this stuff up.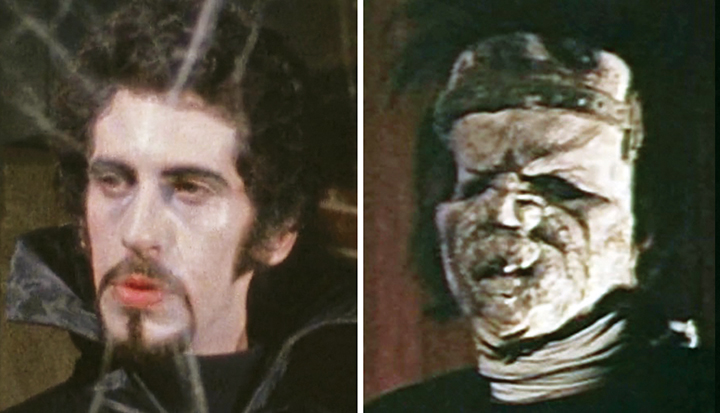 I remember reading about "Dracula vs. Frankenstein" in Famous Monsters. I was 11, and here was an article about a brand new movie with two "House of Frankenstein" co-stars, Chaney and Naish! (I couldn't understand why they didn't have Chaney play Lawrence Talbot, though. I do now.) I was so excited to see this movie. But try as I might, I never saw it listed in The Philadelphia Bulletin.
Nearly 20 years later, when I finally saw "Dracula vs. Frankenstein," it was love at first sight. With the participation of Mssrs. Chaney, Naish and Rossito — no matter what condition they were in — there were so many ghosts, so many echos of Hollywood's past Gothic glory.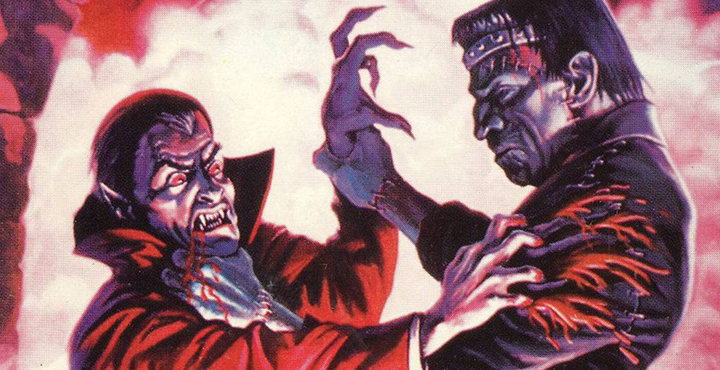 Sherman writes that one of the last times he spoke with Adamson, the director had several requests. One of them went like this: "I want you to tell my story to the world." With "When Dracula Met Frankenstein," Sherman has kept the promise he made to a collaborator who he thought of as a brother.
---
TRAILER
---
POSTER