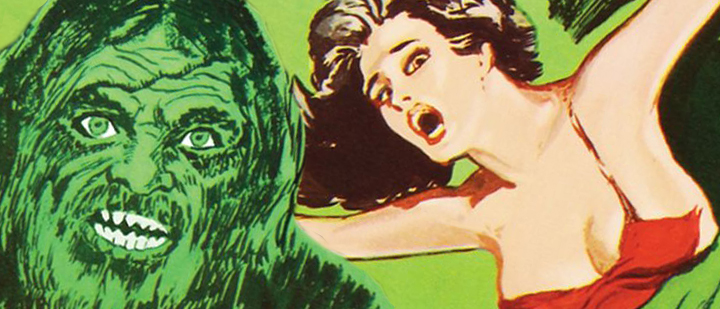 Nice scenery, lame monster
---
'Giant From the Unknown: Deluxe Edition'
The Film Detective
General release: $24.95 (Blu-ray), $19.95 (DVD)
Collector's boxed set: $64.95 (Blu-ray), $59.95 (DVD)
77 minutes plus special features
Not rated
---
By Mark Voger, author
"Holly Jolly: Celebrating Christmas Past in Pop Culture"
A monster movie is only as good as its monster, and "Giant From the Unknown" has one lame monster. It's just a big guy: boxer Buddy Baer, brother of boxer Max Baer, uncle of actor Max Baer Jr. (who played Jethro Bodine on "The Beverly Hillbillies"). Yep, the Baer boys come big.
In Richard Cunha's "Giant From the Unknown," Buddy Bear wears battered armor, has a grimy beard and hair, and his face is painted a mottled grey. This hardly qualifies as monster makeup. And yet, it was executed by Jack P. Pierce, the former Universal Studios makeup artist who created the look of Frankenstein, the Mummy and the Wolf Man. Wha?
Baer plays Vargas, a rampaging conquistador who is resurrected after 500 years. Couldn't Pierce at least have slapped on some "deterioration" makeup? Like, some corrosion, some blistering, some unsightly drips? Throw us a bone!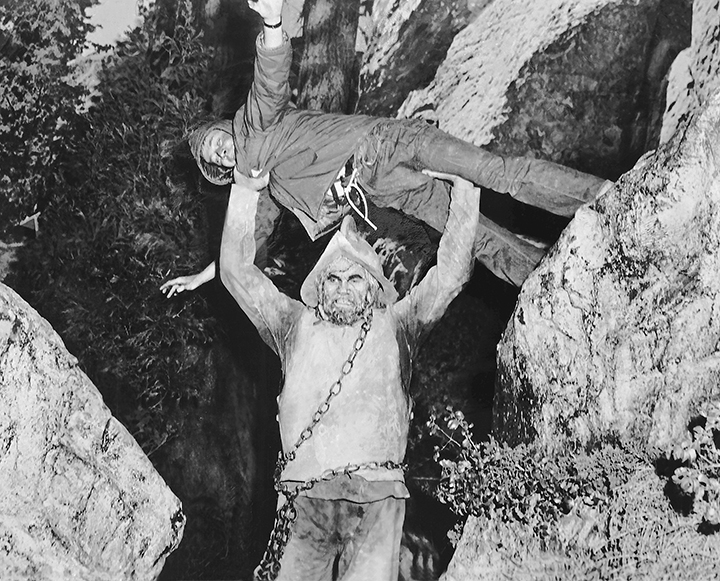 "GFTU" is one of those movies with a backstory more interesting than the film itself. This backstory is detailed by The Film Detective, who've enlisted Tom Weaver, a tireless interviewer and researcher, and Gary Crutcher, a surviving cast member, as sources in their special features.
Some of the players have notable pedigrees. That same year, "GFTU" hero Ed Kemmer and heroine Sally Fraser were teamed in Bert I. Gordon's "Earth vs. the Spider." Bob Steele, who plays the in-over-his-head sheriff, starred in Westerns from the '20s through the '40s. (Weaver notes that Steele wore white face powder as the sheriff.) Morris Ankrum, who plays the archeologist who unearths Vargas, is a familiar face in many Westerns and later on, go figure, in '50s sci-fi flicks. Billy Dix, who plays "Indian Joe" — whatever you're assuming about offensive Native-American stereotypes is true — was another veteran of vintage Westerns.
The script is not so hot — something fans of 1950s horror are used to — but at least the scenery is lovely to look at. "GFTU" was largely filmed at California's Great Bear region, so actors are often framed by mountains, water and woods. "GFTU" was shot at some of the same locations as Henry Hathaway's "Trail of the Lonesome Pine" (1936), the first Technicolor movie to be filmed outdoors. It's neat that Cunha filmed a man-vs.-monster standoff at the still-standing mill originally constructed for Hathaway's film, and that the weather gods bestowed upon this production a dramatic spell of snow in time for the climax.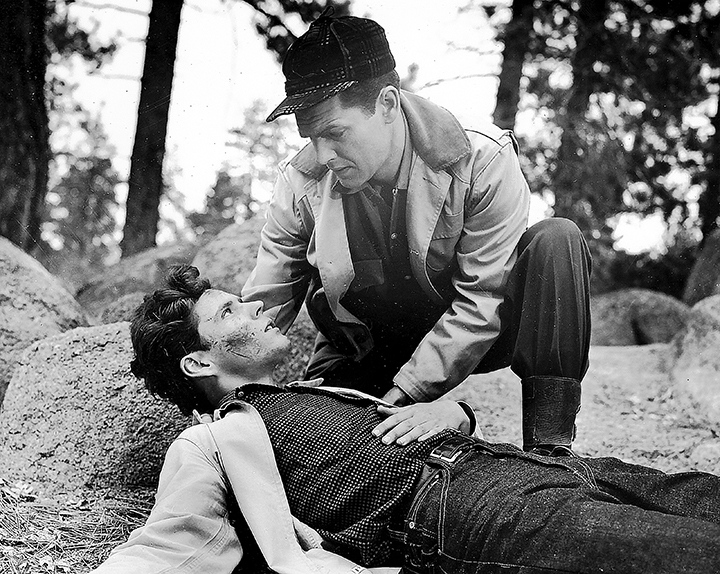 Director Cunha, who also photographed "GFTU," honed his craft as a World War II-era newsreel cameraman. Cunha is remembered by horror and sci-fi aficionados for a quartet of genre quickies made back-to-back-to-back in 1958: "She Demons," "Frankenstein's Daughter," "Missile to the Moon" and, of course, "GFTU." Though I don't believe the film holds together, it is shot well, and looks fantastic in this 4K restoration made from the original camera negative.
Special features include commentaries by Crutcher and Weaver (who sifts in audio clips of interview subjects such as Cunha, and "GFTU" fans such as Larry Blamire); an on-camera Crutcher interview that is frank and funny; the short film "The Man With a Badge: Bob Steele in the 1950s"; booklet; and theatrical trailer.
The Collector's Boxed Set includes a 13-month cult-film calendar, bookmark, magnet, playing cards, lapel pin (inspired by the Vargas character), a "surprise" movie, and a one-year subscription to The Film Detective app.
---
VIDEOS
Joe Dante packs a lotta info into this "Trailers From Hell" entry.
The trailer itself (though the one on The Film Detective release looks better).