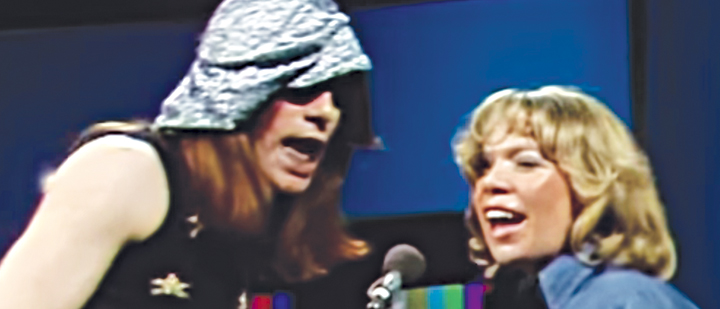 It's good for your body, it's good for your soul
By Mark Voger | Author, "Groovy"
---
I am over the moon.
That's 'coz I'll be seeing the reunited Mott the Hoople at the historic Keswick Theatre in Glenside, Pennsylvania, on Monday, April 8. I can't wait.
When my brother and bassist, Brian Voger, told me about the show about a month back, my first thought was: It's a dream come true. I never thought I'd see Mott the Hoople.
Y'see, Mott was our band — "we" being my closest, tightest, most inner-circle buddies in high school. The guys I rode up and down the White Horse Pike with, from Lawnside to Lindenwold, in search of kicks, booze, and fast food. We'd get fired up, hop in the "Monte Zarlo" (an old Monte Carlo renamed for its driver), blare rock music, and hit the Pike.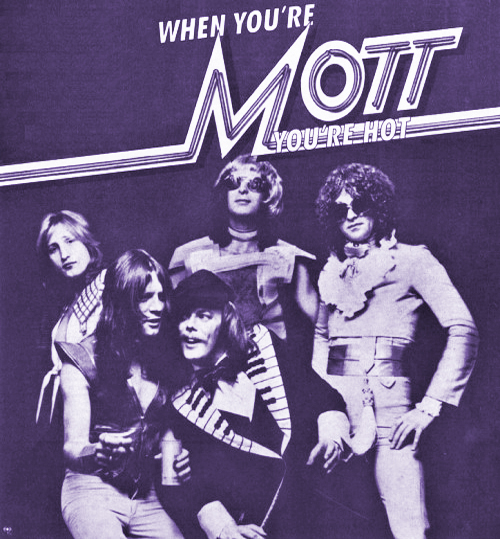 In those days, we saw many of our favorite bands across the bridge at the Philadelphia Spectrum or the Tower Theatre in Upper Darby, Pa. A few in our little clique washed dishes at that hub of fine dining (and sometime den of iniquity), the Continental Restaurant at the Echelon Mall in Voorhees, Camden County.
(Come to think of it, two of the most significant venues of my coming-of-age years succumbed to the dynamite and wrecking ball: the Spectrum and the Echelon Mall.)
One reason we felt such a strong connection to Mott, I've come to believe, is because the lyrics of Mott's frontman, singer-guitarist Ian Hunter, articulated our search for identity during this anxious time of life. Hunter was telling our story. A lot of it was about socialization through rock music: "I get my kicks from guitar licks" … "Forgot my six-string razor" … "Wanna tell Chuck Berry my news" … "Gonna bring your records?"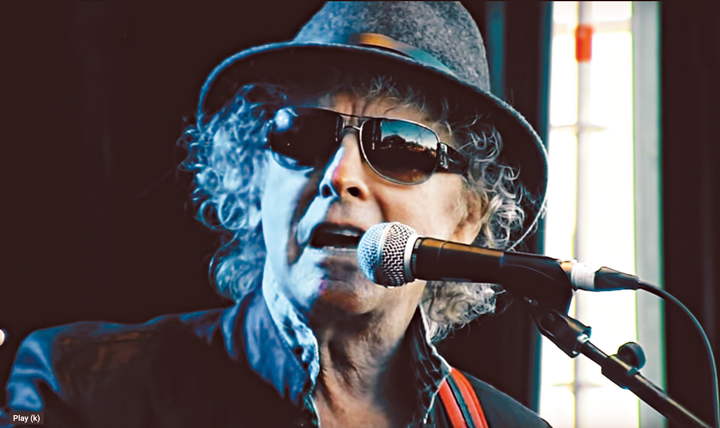 We all fantasized about being rock stars like Mott, and Hunter's lyrics constantly referenced that world: "She was a rock 'n' roll queen / you know what I mean / and I'm just a rock 'n' roll star" … "And Overend's just a rock 'n' roll star …" "Rock and roll's a loser's game …"
We were boys, being tribal and trying to figure it out. Hunter's titles were made-to-order: "One of the Boys" … "Hymn for the Dudes" … "The Ballad of Mott the Hoople" … "Crash Street Kids" … "Violence" …
The song that put Mott the Hoople on the map, "All the Young Dudes" — which was written for the band by David Bowie — became the anthem for Mott fans. Again, the "guy" stuff was there for us: "Billy rapped all night about his suicide" … "My brother's back at home with his Beatles and his Stones" … "All the young dudes / carry the news …"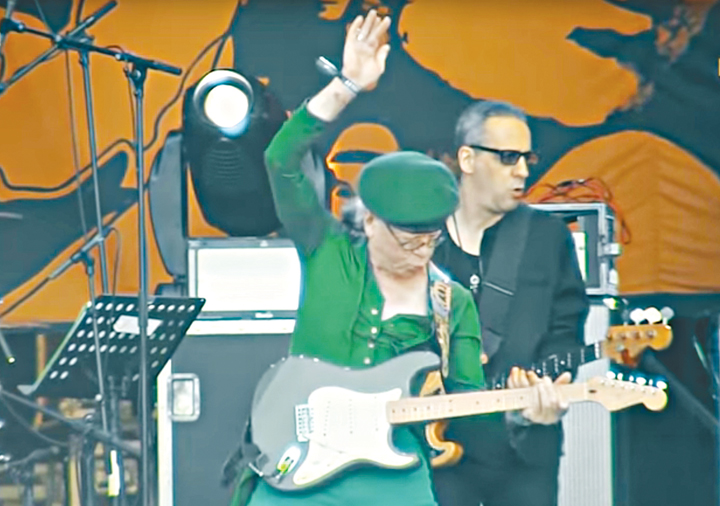 Yeah, Mott the Hoople was our band, but we never saw them in concert. We only lived them through records and tapes, Creem and Circus magazines, "Don Kirshner's Rock Concert," and those precarious White Horse Pike adventures.
Y'see, Mott's final U.S. tour happened in 1974, just when my age group was starting to navigate the concert world: how to find out about upcoming shows, how to score tickets, how to use public transportation. (This was pre-internet and, for us, pre-driver's licenses and pre-car ownership.) We got to see big bands (the Rolling Stones, The Who, Deep Purple, Jethro Tull, Black Sabbath); British glam and prog (David Bowie, Roxy Music, Genesis, Be-Bop Deluxe); and dozens more. But dang it, we missed out on Mott the Hoople.
So — back to the present day — that's why I was so psyched about the reunion (which is being called Mott the Hoople '74) when Brian first told me about it.
Then came my second thought: "Who's left?"
The great rhythm section of bassist Peter "Overend" Watts and drummer Dale "Buffin" Griffin was no more. Griffin died at age 67 in 2016; Watts at age 69 in 2017. Founding Mott guitarist Mick Ralphs, 74, suffered a stroke in 2016.
When Brian told me who would be in the 2019 lineup, it was a thank-you-God moment: guitarist Ariel Bender and pianist Morgan Fisher. These are late-era Mott guys who played on two of the most significant albums of my growin'-up years.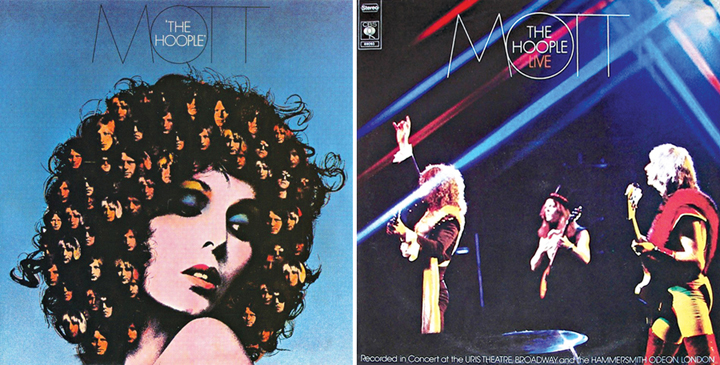 My era of Mott runs along four albums: "All the Young Dudes" (1972), "Mott" (1973), "The Hoople" (1974) and "Mott the Hoople Live" (1974). I have particular affection for the latter two albums. "The Hoople" is my favorite studio Mott album — this runs counter to consensus, which widely favors "Mott" — and "Live" is in my bloodstream.
The thought of seeing Hunter, Bender and Fisher play these songs together makes me feel like a kid again.
Four of us are going to the Keswick next month, three from the old White Horse Pike daze, er, days.
But in my heart, I'll be bringing All the Old Dudes along as well.
P.S.: Read my interview with Mott insider James Mastro on NJArts.net HERE. Hey, Ian Hunter did. He put it on his Facebook page! (See below.)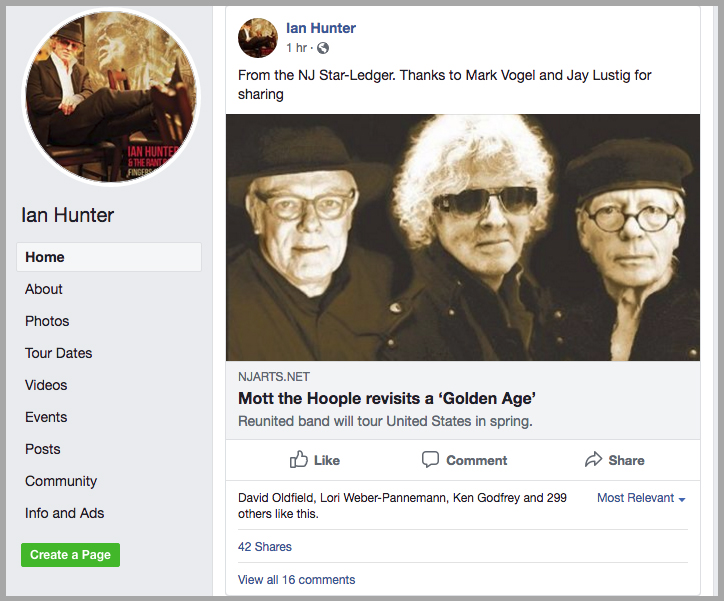 OK, so the article wasn't from The Star-Ledger website, and Ian Hunter misspelled my name. I said to Jay Lustig: "Jay! We're back at The Star-Ledger!"
---
VIDEO: "The Golden Age of Rock 'n' Roll" on British television's "The Old Grey Whistle Test" (1974).
---