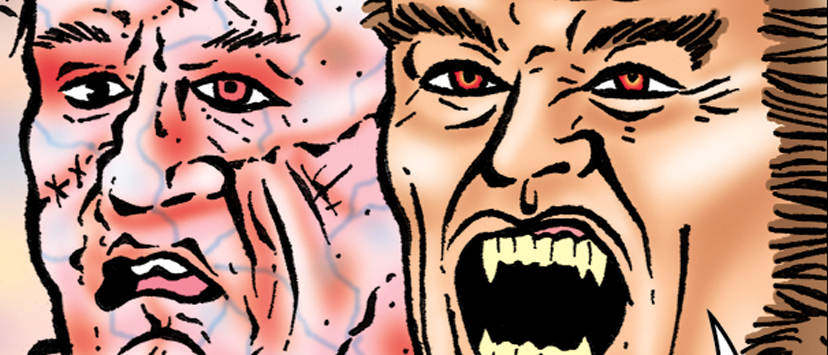 Some thing from the attic
Yo, yo, yo! Goin' through some old stuff … found this comic I did for Fangoria in 2001 to mark their 200th issue … thought I'd share it with y'all …
Check out the image below, or view the hi-res pdf HERE.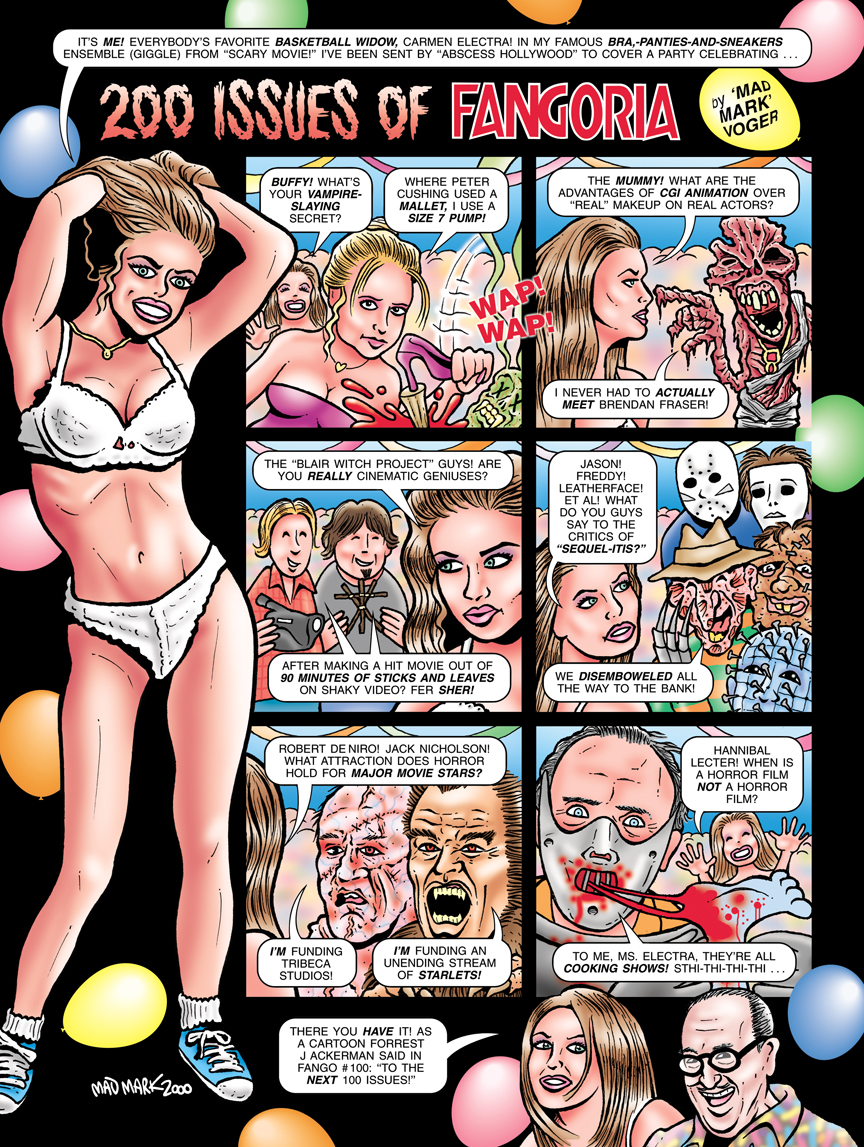 I'm pretty critical of my old stuff — some of it makes me cringe —but this one ain't a complete disaster. Maybe it's finally "vintage" enough, so's I can view it with a measure of detachment.
Hey, I got to ridicule Brendan Fraser and the "Blair Witch" guys in the pages of Fango, which is a tiny victory for art.
The outro panel of Carmen Electra with Forrest J Ackerman is a reference to an earlier strip I did for Fangoria, in issue #100. I had popped a Forry cameo in the strip, just 'coz his Famous Monsters of Filmland had previously been the only monster magazine to hit issue #100. So this was an historic moment in monster-mag-dom.
Fango's then-editor Tony Timpone (bless him for hiring me all those years) said, "You gave us a great idea. We're having Forry write a piece for the issue."
Indeed, it happened, so I landed in the same issue as Forrest J Ackerman — a big thrill for a Famous Monsters guy like me.
The next time I saw FJA, I said, "Hey, Forry, I got you some work!" and told him my little story. (I don't think he knew what I was talking about.)
View 34-page "Monster Mash" preview
Order "Monster Mash"