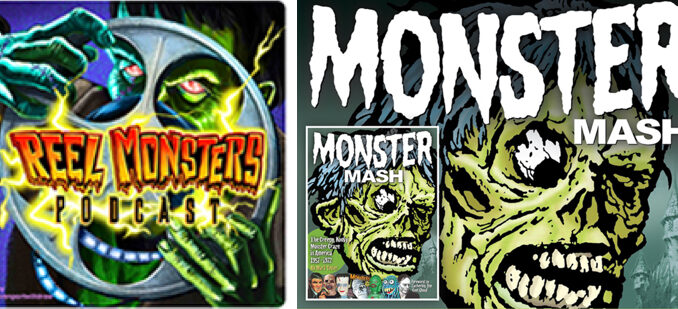 Talkin' monsters with A.J. Danna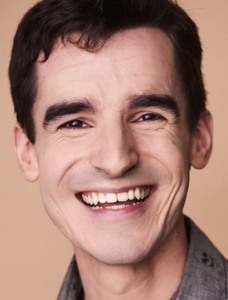 Actor-voice artist A.J. Danna, host of the monsterific podcast Reel Monsters, had me on to talk about my book "Monster Mash" (which recently sold out its second printing). A.J. has himself played monsters for Universal Studios' haunted attractions.
Full disclosure: His mom, Theresa Danna, and I have known each other for a lifetime; we first met at the College Formerly Known as Glassboro State back in … in … well, let's just call it the decade of "Welcome Back Kotter" and "Saturday Night Fever."
Reel Monsters listeners know that A.J. prevails upon his guests to do a "cheezy mad scientist's laugh." For this assignment, I got my Bela Lugosi on, and reprised a line from his "I have no home" speech in Edward D. Wood Jr.'s 1955 cheapie "Bride of the Monster." (Martin Landau recreated it syllable-by-syllable as Lugosi in Tim Burton's 1994 biopic "Ed Wood," and snagged an Oscar for his trouble!)
Check out my conversation with A.J. above.

You can also click on the Reel Monsters icon above to go directly to A.J.'s podcast.
---
Podcast excerpts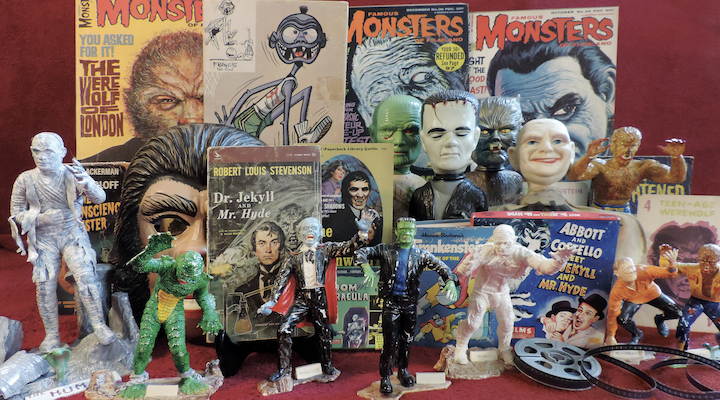 DANNA: You are somebody who lived through this era (the 1960s Monster Craze) personally, so you're the perfect authority on the subject.
VOGER: Well, it was fun to witness it. I was born in 1958, the year after a bunch of horror and horror-ish movies were played for the first time on television, which ignited the Craze. So I kind of grew up into it. It was already all around me by the time I was becoming aware of the world around me. So if you walked into, like, the corner drug store, there were monster faces here and there. They might be selling the model kits, they might be selling monster trading cards. So it was almost, like, normal.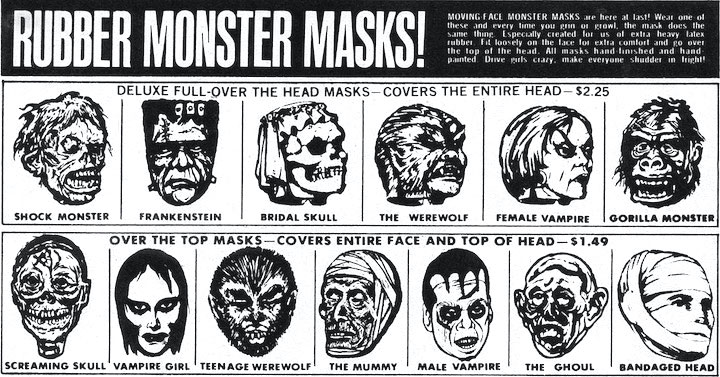 DANNA: That calls to mind a story from your book about the Shock Monster mask.
VOGER: Oh, gosh. The catalogue art for that monster face (by Keith Ward) is the central image for my cover. It's just gruesome and cartoonish at the same time. There was something about putting that mask on. It had this cotton candy blue hair. It covered your head. It was better than a Ben Cooper job — those half-face crinkly things that were hard to breath through. Although, it was hard to breath through a Shock Monster mask. But there was something about it. It was ambrosia, that smell of low-grade rubber when you were inside that mask. You were a monster, you know?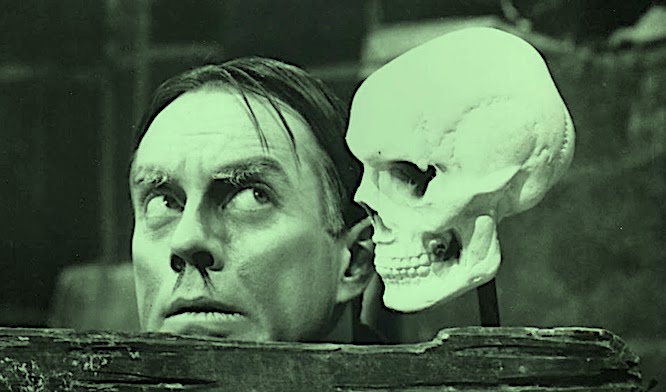 DANNA: What an honor to have Zacherley (John Zacherle) actually write the forward to your book.
VOGER: He was the sweetest man. He was very accessible. Gosh, he was 98 when he died (in 2016). He always came to a local convention in New Jersey, where I live, called Chiller Theatre. Twice a year. He would always put on the outfit. He never charged for his autographs. He would charge for his photos, but a little sign on his table would say: "Zacherley's autograph: Priceless."
When I asked him if he would write the foreword, he said, "Yeah, terrific!" Now, knowing that he was now in his mid 90s, I just said, "How about if I interview you again, and then I'll fashion something together based on your words and I'll mail it to you (for approval)." I wanted to make it as easy on him as possible. So that's what we did. He was still so sharp. And, A.J., the last time I saw him, he was 97 years old. It was his last appearance at Chiller. He needed a wheelchair, but he was posing for photos with fans doing the "monster" face. A 97 year old man! He was definitely a living example of the indomitable human spirit.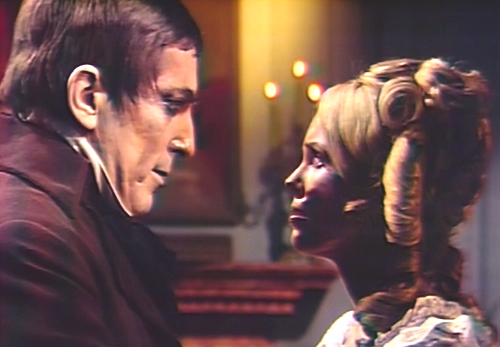 DANNA: That reminds me of a couple of situations in which I've had a chance to meet some of the stars of one of my favorites, and I know also one of your favorite 1960s horror properties, and that is "Dark Shadows." When I was a child, I got to attend one of the "Dark Shadows" conventions in Hollywood, and I got to meet David Selby. I later went on to meet Laura Parker as well. This was passed onto me by my mother. "Dark Shadows" is one of my favorite shows that combined vampires, werewolves, monsters, and I know it was also influential for you.
VOGER: Oh, absolutely. Please tell Theresa I said hi. We go way back. Yeah, "Dark Shadows" was in my bloodstream. I was a Catholic school boy, and there was so much Catholic iconography in any vampire story. It was a little bit confusing to me, but also kind of comforting. I idolized Jonathan Frid as Barnabas Collins. You mentioned Laura Parker. Her portrayal of Angelique — even as a child, I got what she was doing. Angelique was evil, and Angelique wanted to steal Barnabas from Josette (Kathryn Leigh Scott). But she was always hurt whenever Barnabas spurned her. Her eyelids would flutter, and she'd just be hurt and she'd be vulnerable.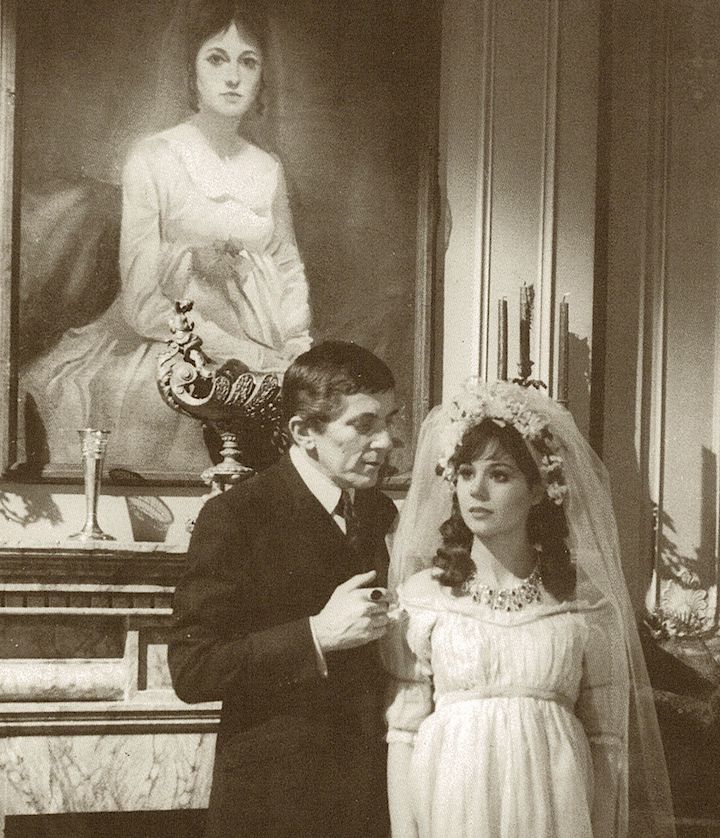 DANNA: To backtrack a second, you are correct. You and my mother do go way back together. It's ironic that there were two classmates who knew each other who were both influenced by "Dark Shadows," albeit on different paths.
VOGER: It's funny, because we didn't even talk about it back then, when we knew each other as Glassboro State College students in the '70s, or I would've said, "'Dark Shadows,' mann!" Another thing I have to confess is that Kathryn Leigh Scott was really my first crush. I would hear "Josette's Theme" playing on her little jewelry box, and I would have all these romantic thoughts — me, a 10-year-old.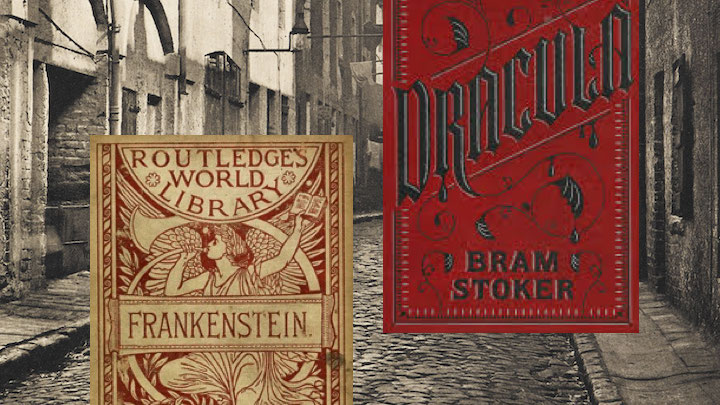 DANNA: Is there any time period throughout history — past, present or future — where you would like to see the classic monsters run amok? What time period would you like to see the monsters invade?
VOGER: Well, I'm thinking Victorian England, just because one of the greatest ghost stories ever written was "A Christmas Carol" by Charles Dickens, of course. But the novels "Frankenstein" by Mary Shelley and "Dracula" by Bram Stoker were out around this time. So was Sherlock Holmes (by Arthur Conan Doyle). It was just this magical creative time that would affect media — movies, television, everything — for another 100 years. It seems to me that a mashup of Scrooge and Frankenstein and Dracula would be a lot of fun.
DANNA: It does call to mind some striking visuals already. I'm picturing monsters in snow around those Victorian buildings and gas lamps. It's not something we see a lot of. We don't see monsters in snow.
---
VIDEOS
I had a ball talkin' monsters with A.J.  Below are some videos that are evocative of our conversation …
Above is Bela Lugosi's stirring (I'm not kidding) "I have no home" speech, which helped Martin Landau win an Oscar.
Above is a super messed-up video with Topstone masks (not to mention a Something Weird Video watermark) posted by Yellow Phantom. The Shock Monster shows up at the 24-second mark. The description raises more questions than it answers: "Vintage Topstone monster masks in action in a vintage Spook House ride." Wha? Looks to me like something from a Ray Dennis Steckler "movie."
Above is the moment when Angelique curses Barnabas with vampirism — horror history, yo! I remember it like it was yesterday.