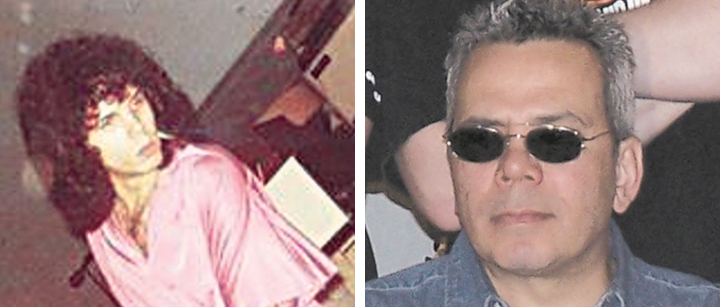 See Thrust live on April 7
A coupla Sundays ago, I saw an old friend I hadn't laid eyes on in 11 years: Ron Tortu, who I've called "Don Rinaldo" and "the Maestro" from three South Jersey stages. Ron was the keyboardist for our 2000s band The Burners. What I always say about Ron is that he can play organ like Jon Lord, piano like Johnnie Johnson, synthesizer like Keith Emerson — and he can act like Al Pacino in "Scarface."
My brother, Brian Voger, and I were recording a couple of old originals for our next collection. Ron — who has a show coming up April 7 with his band Thrust — was dropping by to pick up some equipment. He happened to have an accordion in his car, and gave us a little recital in Voger's living room.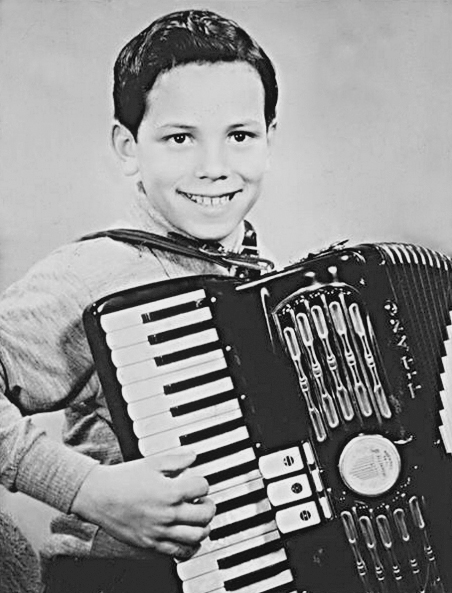 The repertoire was off the top of his head, and he was unaccustomed to this particular accordion. Not that you'd notice. Ron's playing in this intimate setting carried you away, made you feel like you were in Paris or Rome. He had all the authentic little Frenchie riffs down. After a minute or so of playing, knowing that he'd floored his audience, Ron interrupted his playing and said: "D'ya wanna f*** me now or later?"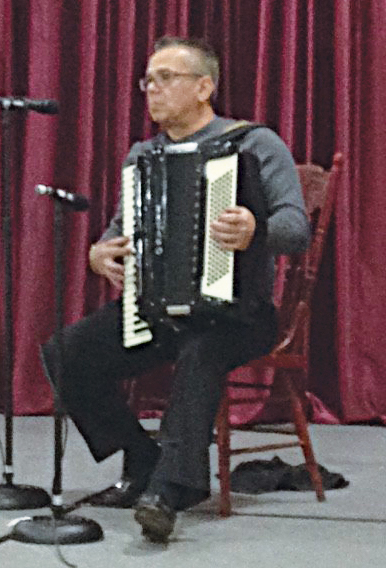 That's Ron. He's a character, this guy. My favorite Ron Tortu story: Years ago — before the Burners, even — we were all standing in a circle following a rehearsal, kind of B.S.-ing before going our separate ways. Ron was smoking a cigar that Tony Soprano would have approved of (though this anecdote precedes "The Sopranos"). Our then-drummer made the mistake of goading the lion. I can't remember the exact quote, but it went something like: "Look at Tortu with his big cigar … thinks he's the Godfather." We all looked at Ron and waited. Ron's opener: "First of all, f*** you." He continued: "Second of all, this cigar? Cost more than your clothes." We all looked at our drummer in his jeans and sneakers and thought, yep, that cigar does look pricey.
Anyway, back in Voger's living room, Ron gave us a little recital and reminisced about when he was a boy in Camden taking intense accordion lessons … he didn't want to learn the classics, but his teacher insisted (to Ron's eternal gratitude) … his father took him around to South Jersey watering holes to perform when he was still a kid … (maybe even Dan McShea's Rustic Tavern, me 'n' Brinie wondered) … the instrument itself, we learned, is rather brutal to play … you're constantly pumping air into it, getting quite a workout in the process … your hands are operating independently … and you can't look at your fingers, as both hands are facing forward …
Remember that the next time you see someone pumping away on an accordion.
Anyway, Ron's band Thrust (I don't detect any sexual innuendo in that name, do you?) has a big show coming up April 7 at the Taproom & Grill in Haddonfield. The players are monsters … the set list is classic rock (with Ron doing double duty as singer/keyboardist) … Philadelphia's Joe Becton is the opening act … there'll be a post-show reception … and, yes, Don Rinaldo, the Maestro, will be breaking out the accordion.
If you're in the South Jersey area on April 7, you cannot beat this show. Details: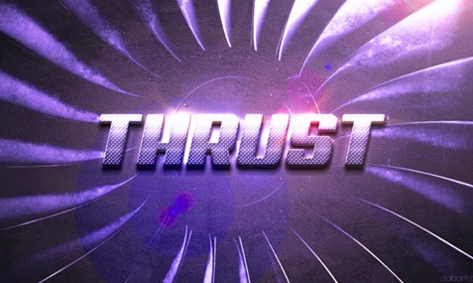 THRUST
BAND: Vocals/keyboards: Ron Tortu; guitar: Mike Brunetto;
bass: Ronnie Mayer; drums: Carmen D'Amico
PLAYING SONGS BY: David Bowie, the Rolling Stones,
Cream, Deep Purple, ZZ Top and others
OPENING ACT: Joe Becton
WHEN: Saturday, April 7, at 8 p.m.
WHERE: The Taproom & Grill, 427 W. Crystal Lake Ave, Haddonfield, NJ
CONTACT: 856-854-4255 or TaproomGrill.com
Table reservations are now being accepted on a first come, first serve basis
VIDEO: Here's The Burners in 2002, a lifetime ago, doin' "Hush" at Barons Steakhouse in Clementon ("Great steak at a great price"). Dig Ron's crazy Hammond solo beginning at 2:58!