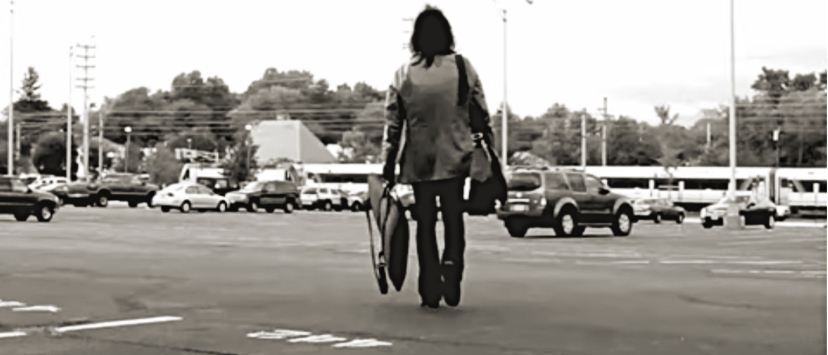 Greetings from Asbury Park (and environs)
By Mark Voger, author,
"Groovy: When Flower Power Bloomed in Pop Culture"
After I recorded a "Groovy"-related appearance on "The Electric Ballroom" — Keith Roth's Sunday night rock 'n' chat show on WRAT-FM — he slipped me a copy of the "Let Me Down Hard" soundtrack CD from last year.
I was heading up to Edison for my newspaperin' job. "Cool, I have a soundtrack for the ride," I said.
Little did I know that the disc would stay in my car's CD player for the next two weeks. I've listened to it over and over. Some tracks I skip over, but some have entered my bloodstream. What I dig about the record is that it's so New Jersey. But not in the Bruce/Bon Jovi/pork roll sense that the rest of the U.S.A. thinks of Jersey rock.
Anyways, I had the urge to put down my thoughts about some of the tracks on the record. These are followed by excerpts.
---
"Revolution (Coming of Age)"
Frankenstein 3000
Something about the way this song opens just puts me in a club, y'know? Or in a car. Listen to that opening note by F3K guitarist Tommy Tafaro. He holds it forever, bending it in seemingly several directions at once, finishing with a high-pitched screech. Something else about this track: It's like a character in the movie. The song "Revolution (Coming of Age)" is playing the part of the hit that rock star Jack Ainsley (played by Roth) had in the late '80s/early '90s period. So it's like a fictional song. Kinda like "The Shapes of Thing to Come" by Max Frost and the Stormtroopers — the song by the fictional band in "Wild in the Streets" that became a real-life hit, but was released under the fictional band name. (Huh?) Excerpt below:
"Ready For the Show"
Lords of Mercy
I love this track. I love the crunchy guitars on the chorus. I love the vocal. Lords of Mercy formed in 2011 in Old Bridge, home of the ye olde Birch Hill Nite Club and the Old Bridge Park-and-Ride on Route 9. They toured with Anvil, man. What a chapter that must've been. (Did Lips play his Flying V with a dildo?) Excerpt below:
"Down With the Swirl"
The Atomic Bitchwax
This is a blistering instrumental with tight guitar parts. I can relate. I came up in a band that did a two-pronged-guitar thing. We were always doin' songs like "Honey Hush" and "I Just Want to Make Love to You," playin' those harmony leads. (I'm not saying we were good … just that I can relate.) We were '70s cats, so "Down With the Swirl" sounds like the next generation of that s***. These guys are tight. They play. They're from Neptune. Excerpt below:
"Save the Planet"
Keith Roth and Earl Slick
Brooklyn-to-the-core Earl Slick stepped onto the world stage in 1974, as the guy who played the stunning guitar on "David Live." He is, in my humble estimation, one of rock's greatest guitarists. Yeah, everyone knows his stuff with David Bowie, John Lennon and Phantom, Rocker and Slick. But my gang stuck with Slick through Tonio K, Silver Condor and the under-remembered, under-respected (even by Slick himself) Earl Slick Band. On Roth's "Exile"-ish "Save the Planet," Slick lays down some sweet, "Exile"-ish slide. Excerpt below:
"Unbroken (Hotel Baby)"
Monster Magnet
In-your-face power chords, catchy chorus, cool harmonies, great screams. The kinda song that makes you wanna blast the volume. I urge you to check out the outrageous, hot-chicks-packed video for this 2004 song at the bottom of this post. Dave Wyndorf is hilarious. Monster Magnet was formed in Red Bank, yo! Excerpt below:
"All Roads Lead Back to Asbury Park"
Marc Ribler
This sounds like the kind of song that would be playing on a car radio at 4 a.m., while someone in a Wallace Stroby novel is driving away from a catastrophe, maybe with some powder burns or blood on his or her sleeves. I dig the slide, which puts me in mind of David Lindley's work on "Running on Empty." I like the "sha-la-la's" on the chorus, too, because they're Bruce-ish. (Any song that name-drops Asbury in the title must at least subtly acknowledge Springsteen's massive shadow over the city.)
"Let Me Down Hard"
John Eddie
Speaking of Bruce-ish … John Eddie's song, which closes the "Let Me Down Hard" soundtrack album, is like a lullaby after all the power chords. His song, of course, gave the movie its title. (Roth also sang it, strumming an acoustic, at the Brighton Bar in one scene. Roth's version is Track 21 on the soundtrack.) Eddie's live version is restrained — you could almost call it gentle — in contrast to the pained, you-broke-my-heart lyrics.
More about the "Let Me Down Hard" soundtrack HERE.