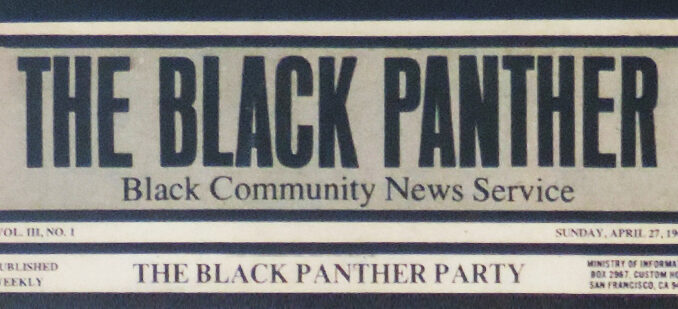 It's All Good in Oakland
This is the third of five posts about my recent Jersey-to-California road trip.
---
By Mark Voger, author
'Britmania: The British Invasion of the Sixties in Pop Culture'
---
Why didn't it surprise me that a bakery on Martin Luther King Jr. Way in Oakland was the original headquarters of the Black Panthers? I dunno — maybe because providing free breakfasts for children was one of the earliest outreach programs of the Black Panther Party founded in 1966, which sought equity and equality but was depicted as "radicals" by the mainstream media.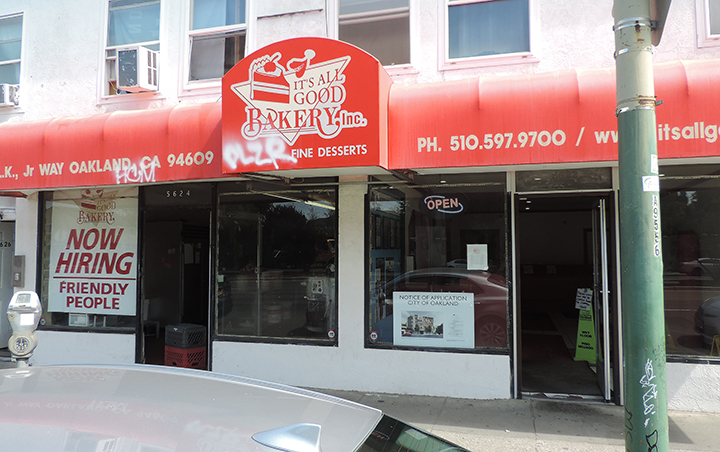 That's what newspapers and TV news taught us little white kids back then: MLK good, Panthers bad. I didn't question this until 1976 when I was 18, and Bobby Seale spoke at my alma mater, the College Formerly Known as Glassboro State — a lecture that, to my eternal regret, I missed.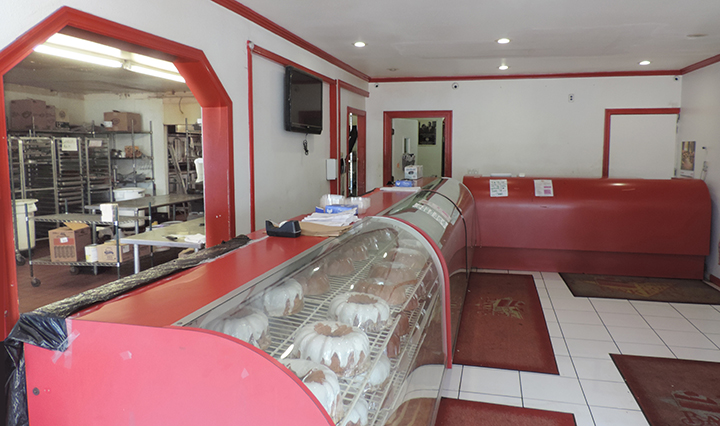 The recipes followed at It's All Good came from the grandmother of owner-operator Kim Cloud, who founded the bakery in the middle 1990s. Specialties of the house include the 7-Up pound cake (absolutely sublime), sweet potato pie, German chocolate cake, and a confection called "Sock it to Me" cake.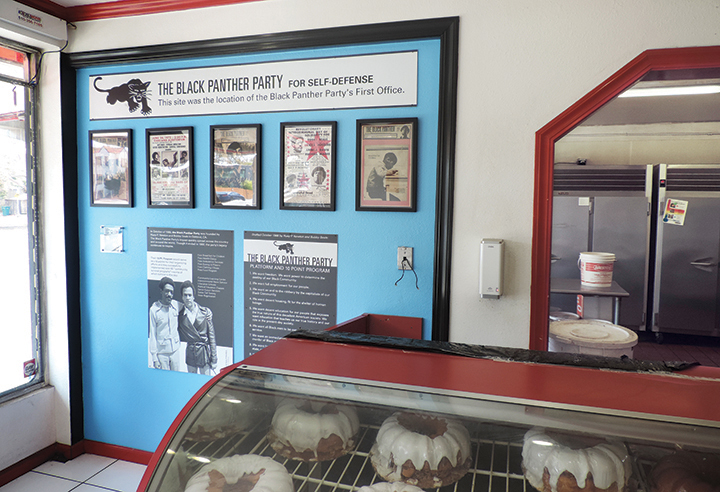 Cloud has said that when he first purchased the building, he was unaware of its history.
"One day, I was in here helping a customer, and Bobby Seale came in from the Black Panthers," he told ABC Localish during a 2021 video interview. "I said, 'Hey, Bobby, how you doin'? My name is Kim Cloud. I was a kid, a part of the breakfast program, when y'all had the breakfast program.'
"He said, 'Yeah, well, you know, this was our first location.' I'm like, 'Really.' So when I purchased the building, I had no clue that this was the Black Panthers' first headquarters."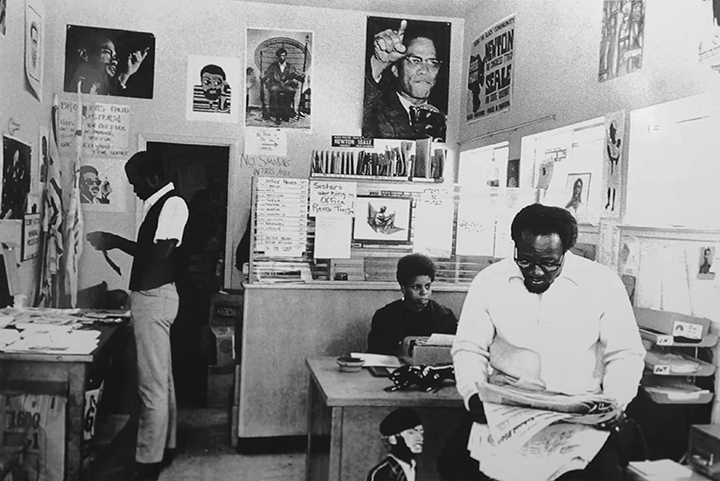 Added the bakery's manager, Tevar Perry, in the ABC Localish video: "There's a lot of older people who will come in here and sit us down and explain thier connection with the Black Panthers, and how they used to be in this space for meetings and what-not."

Framed signage hanging at the bakery memorialized this. Cloud told ABC Localish that former BPP chief of staff David Hilliard designed the display: "I said, 'You know what, David? This is your wall. Whatever you wanna do with this wall, this is the Black Panthers' wall. So he came and designed that."
The folks at It's All Good didn't mind when I asked if I could document the exhibits with my camera. Here it is below for our edification — yours and mine.
---
The exhibits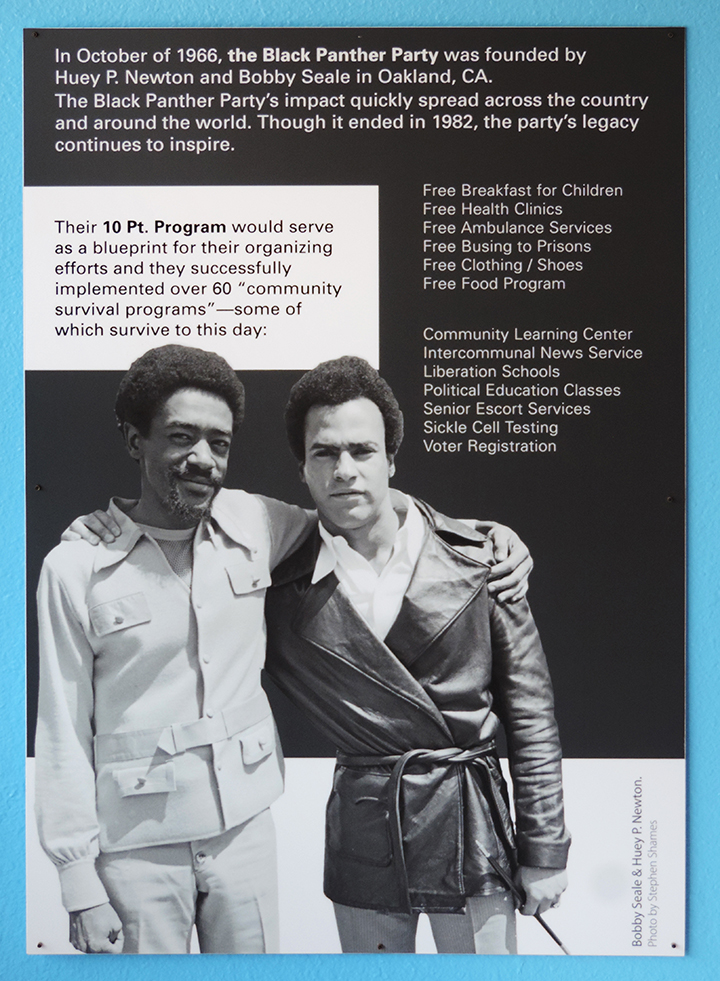 Panthers co-founders Bobby Seale and Huey P. Newton.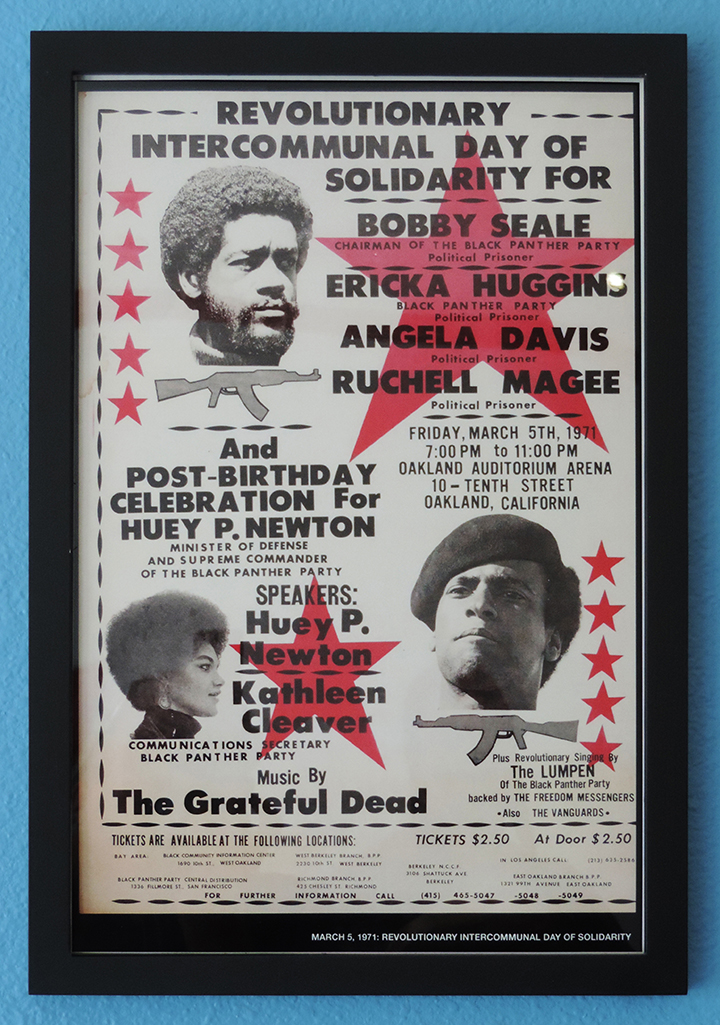 Poster for a March 5, 1971 event showing solidarity for "political prisoners" Seale, Ericka Huggins, Angela Davis and Ruchell Magee, at which Newton and Kathleen Cleaver (BPP communications secretary) were to speak, and those San-Fran hippies the Grateful Dead were to perform.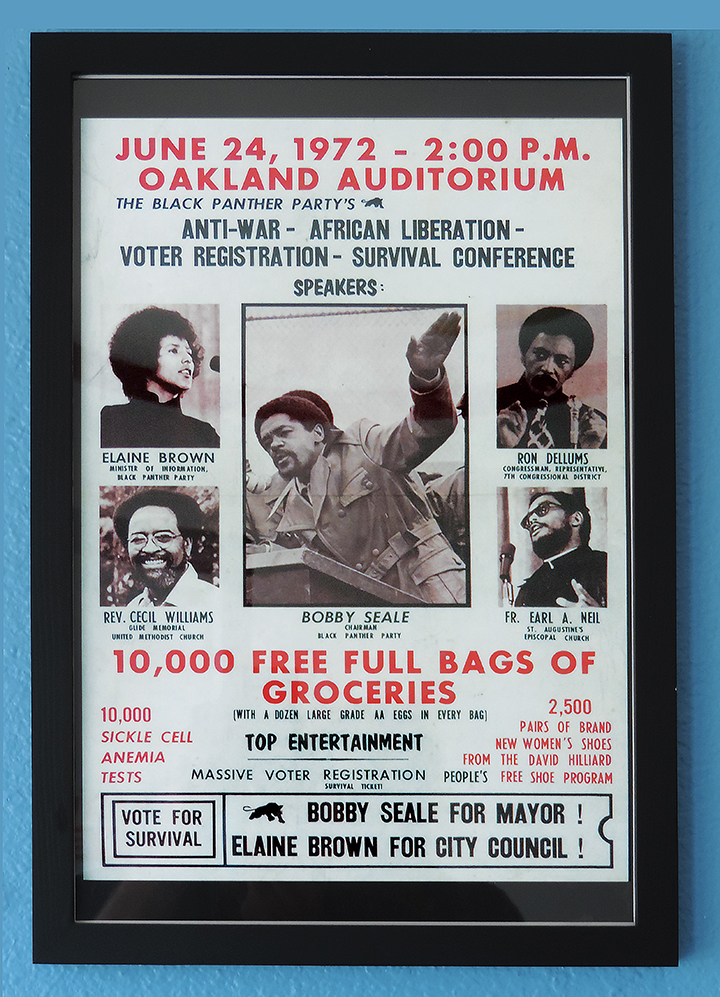 A poster for a June 24, 1972 event promised 10,000 bags of groceries; 10,000 sickle cell anemia tests; and speeches by BPP officers Seale (then running for mayor of Oakland) and Elaine Brown (then running for city council).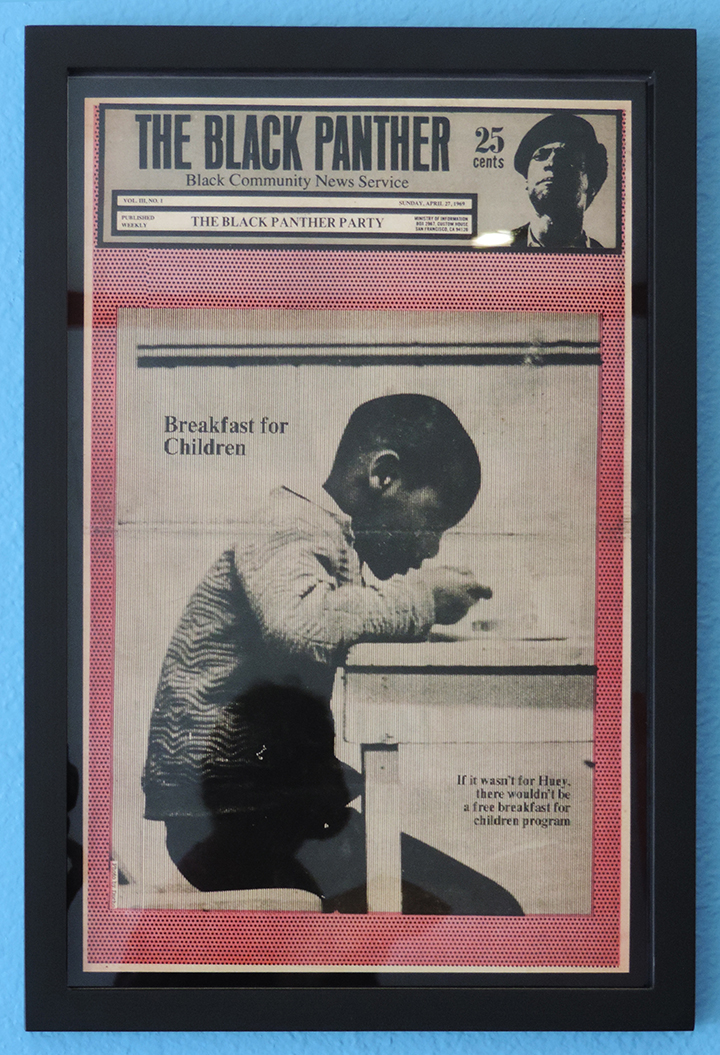 The cover of the April 29, 1969 edition of The Black Panther, the group's newspaper, promoted the party's free Breakfast for Children program.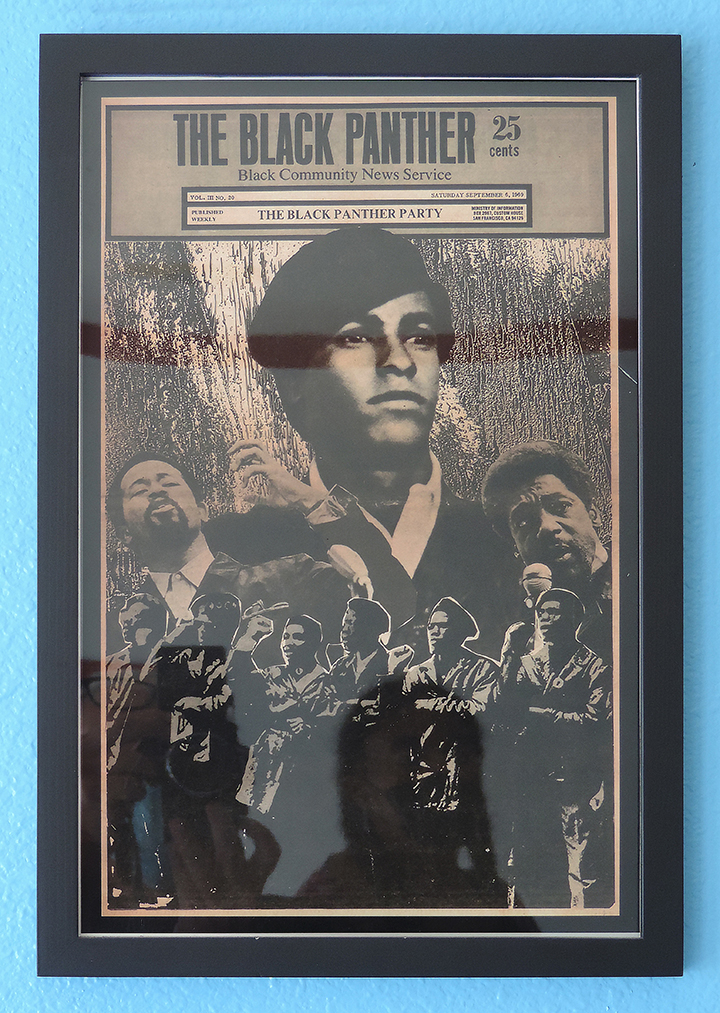 The Sept. 6, 1969 edition of The Black Panther.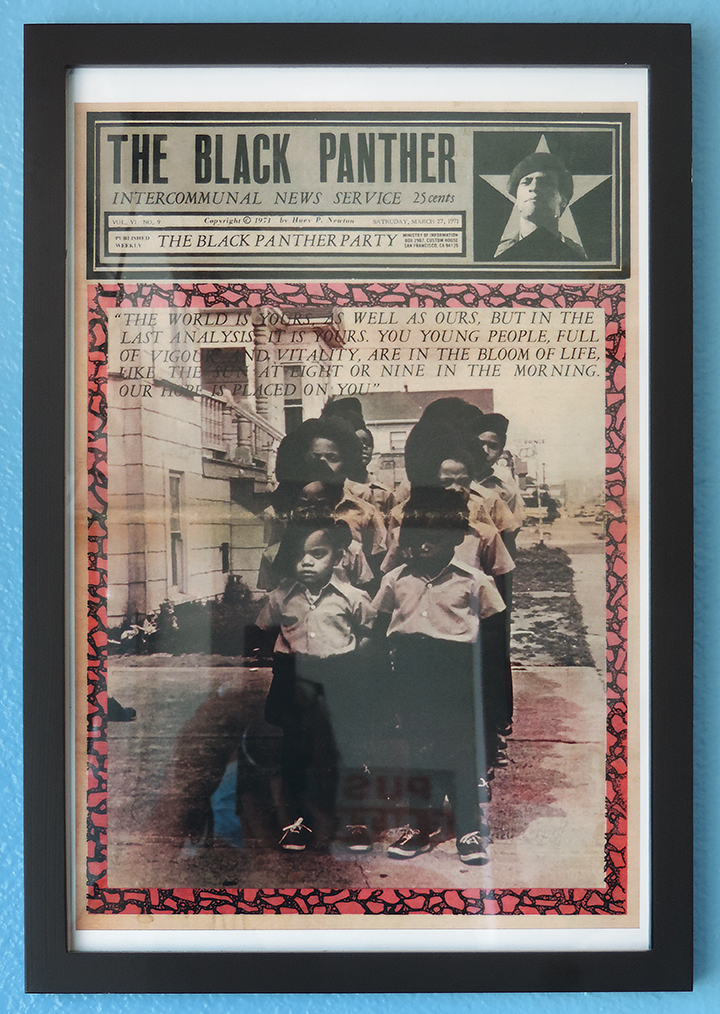 Adorable Panthers-in-training on the cover of the March 27, 1971 edition.
---
Post script
In February, the Hearst-owned Bay Area news site SFGate reported that the bakery may be demolished and replaced by a five-story housing complex. "While the remodel has been endorsed by the Dr. Huey P. Newton Foundation, an organization led by Fredrika Newton, widow of BPP co-founder Huey Newton, many Oakland residents are still concerned about how it'll impact the city's Black community," wrote Ariana Bindman for SFGate.
---
VIDEO
---
More about the trek

Read about the journey west HERE.
Read about the San Francisco Bay Area HERE.
Read about America the ugly HERE.
Read about America the beautiful HERE.
---