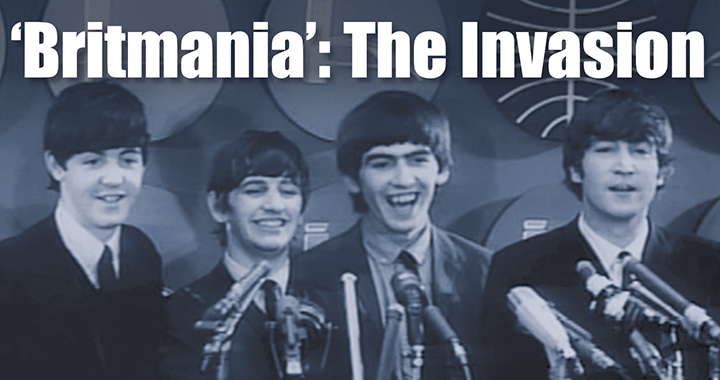 Following are excerpts from "Britmania: The British Invasion of the Sixties in Pop Culture" by Mark Voger ($43.95, TwoMorrows Publishing, ships Oct. 5).
---
Across the universe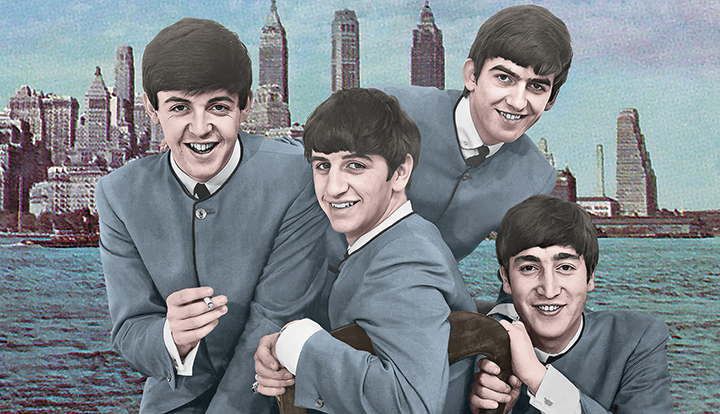 The Beatles were climbing the charts in England in 1962 and '63 with "Love Me Do" (#17), "Please Please Me" (#2) and "From Me to You" (#1). New York-based promoter Sid Bernstein, a self-described Anglophile, took notice. "As a soldier in World War II, I spent a lot of time in England before we went into Germany and other lousy places," Bernstein told me in 2001. "I got so involved with English people, the English countryside and the English press and newspapers, that I carried that habit on long after I left the Army. I loved reading about what was going on in England, so I'd pick up one or two English newspapers almost every week, OK?
"And I became what obviously was the first guy in America to read about what was happening in England in 1962 and '63. I'd not heard the Beatles' music, but I was so taken with their rapid climb in England. It seemed almost overnight that the records caught on. They went far beyond that little club, the Cavern. All of a sudden, people all over England were starting to clamor for dates — (Beatles manager) Brian Epstein later told me this — for dates on the Beatles. That's what turned me on. I said, 'I've got to bring them to America. The language is the same.' "
Objective No. 1 was to locate Epstein's phone number. Said Bernstein: "I shall never forget this number. It was: Childwall-6518. That did it. Took me three weeks to find that number. He hadn't yet settled in London. The operation was still out of his home or certainly out of Liverpool. His mother answered the phone. Brian told me, 'You're the first American to call me.' "
---
Landing at JFK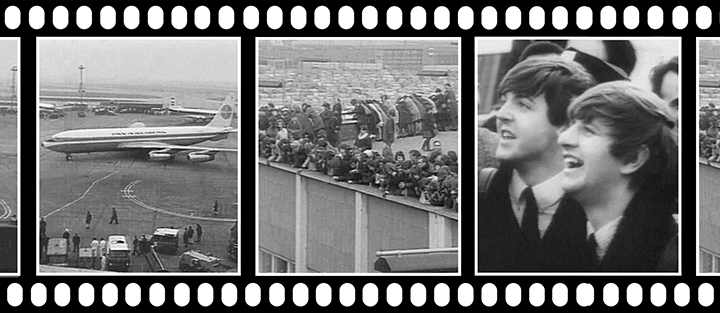 Disc jockey "Cousin Brucie" Morrow was on hand on Feb. 7, 1964, when the Beatles' stepped onto the tarmac at the former Idlewild Airport in New York, and were greeted by an estimated 3,000 fans (a number Morrow intimated was inflated). "I was at Idlewild with our news director," recalled Morrow when we spoke in 2003. "I was broadcasting live over a telephone. We didn't have any fancy digital wireless equipment in those days. No mobile phones, no cell phones. So I was on a telephone broadcasting what was happening.
"It was very well-orchestrated. It was not like a lot of people think — wild, helter-skelter. First of all, there were not tens of thousands of people at the airport. Because the police and the security at the airport herded in a few hundred people on the top of the buildings to watch them. There were a couple hundred people at the tarmac to greet the Beatles. Idlewild was exciting, to see them come in — on Flight 101, by the way."
---
Hostile press

Immediately following the flight, the Beatles faced, or faced off with, assembled journalists. "They were herded into a makeshift press area in the Pan Am building," Morrow recalled. "There were hundreds of us from the media there. A lot of television. But 99 percent of those people were hostile. The hostility came from, I think, ignorance. They were representing, in those days — the newspapers and television and a lot of radio — parents. When a new generation is about to take the baton and the power from the preceding generation, there's a war. There's a fight. They hold on as long as they can. So there's a lot of anger. They don't want to give up the power.
"So they were put into this press conference. This really illustrates the early, original time when they came here. The press was very sarcastic and rude. I spoke to John Lennon. I told him not to worry about it. I said, 'These people do not represent the audience, and it's all going to change around.' Which, of course, it did very quickly."
---
Plaza Hotel reception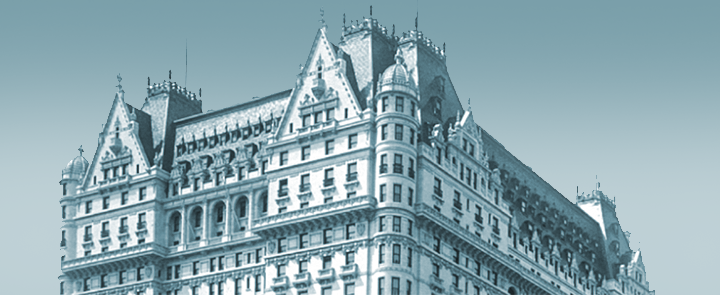 Following the press conference, the Beatles were whisked to the ritzy Plaza Hotel at Central Park, a New York City landmark. "There must have been 1,500 people waiting in front of the Plaza Hotel as the Beatles arrived that morning," said Bernstein. "I was one of those 1,500. Nobody knew who I was at that time. I thought, 'Doesn't anybody recognize me? Doesn't anybody know that I may be partially responsible for all this?'
"There was a little reception for them given by Capitol Records. Brian invited me up to their suite, and I met them. They had an adjoining suite to Brian's. He brought me in. They were looking out at the crowd below singing Beatles songs and waving up at their window. They were so excited. I heard Ringo (Starr) say to Brian and, bless his heart, George (Harrison) and John, 'Hey, we've never had anything like this in England before!' He later said to me, 'This is a bigger reception than we've had in all of England,' where they had scored so big so quickly. They were really taken by it and getting a laugh out of it — the kids screaming and yelling, as they were from the street below."
---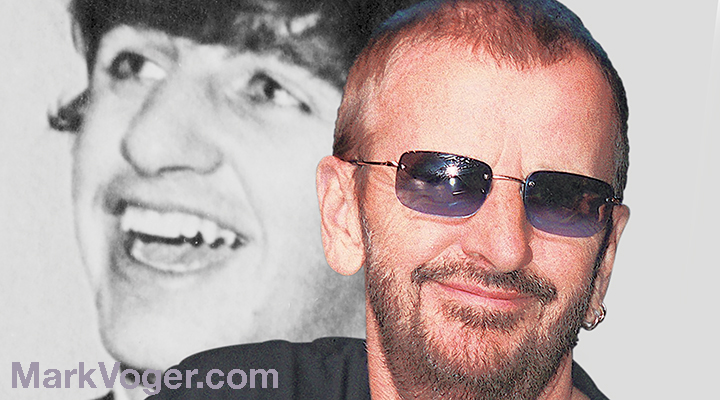 Ringo Starr on what the Beatles expected to find when they landed in America: "Well, we were hopeful, that's all. You know, George had (previously) gone to America on holiday, and kept goin' into the record stores askin' for our record, and nobody had heard of us. So we didn't know what to expect. But as soon as we got off the plane, everything was OK (laughs).
"And then to get that reception (at the Plaza Hotel) that we knew nothin' about, it was just brilliant. And then, besides the kids outside waitin', just the thrill of bein' in the hotel and havin' all these TVs on and radios — you know, the media madness that was goin' on. We could actually talk to the radio stations and hear ourselves on radio. We were just from England; it's a bit different over there."
---
SEE: 47-page "Britmania" preview HERE
READ: "Britmania" excerpts HERE
WATCH: "Britmania" trailer HERE
PRE-ORDER: TwoMorrows | Barnes & Noble | Amazon
Target | Walmart | Previews | WHSmith & others