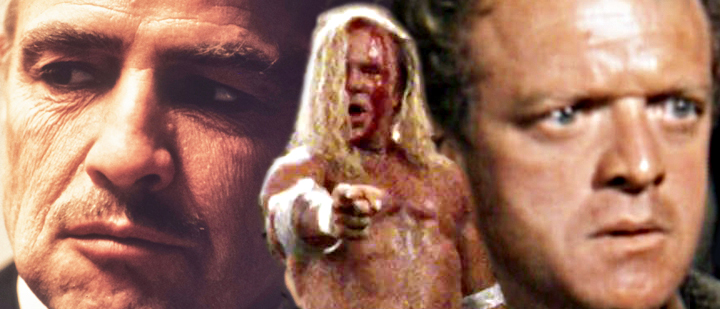 Just in case yer lookin' for a few Father's Day movie picks, here are six ideas. The fathers in these films all have something wrong with them. But, hey, don't all dads?
---
'Nebraska' (2013)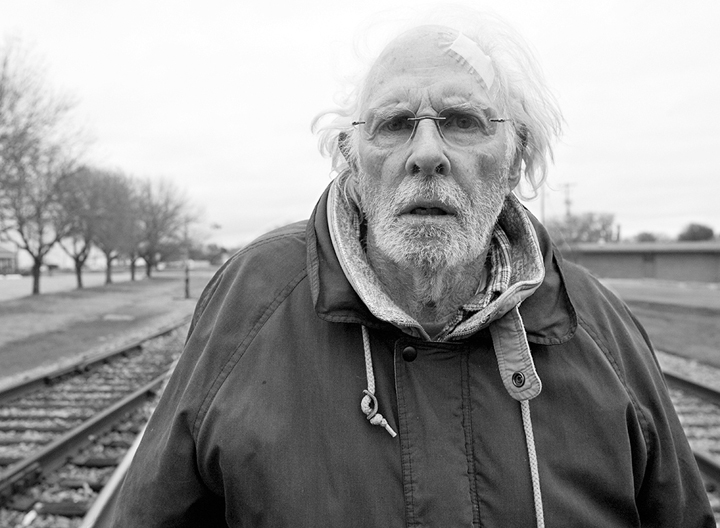 Alexander Payne's "Nebraska" — about a family's journey of discovery when its addled patriarch (Bruce Dern) gets the idea he has won $1 million — is an old-man road picture, and hardly the first. "The Straight Story" (1999), starring Richard Farnsworth; "About Schmidt" (2002), starring Jack Nicholson; and "Everybody's Fine" (2009), starring Robert De Niro, all served their aging stars well, as this film does.
"Nebraska" has a nuanced performance by Dern as Woody Grant, a husband and father who is remote to the point of unknowable. But you can't play "blank" this masterfully without a crackerjack ensemble, and boy, does "Nebraska" have one: June Squibb as Woody's foul-mouthed, suffer-no-fools wife; and Will Forte and Bob Odenkirk as his affected sons.
Rance Howard (father of Ron), an unsung presence in TV and films since forever, plays Dern's brother. Stacy Keach, in his element as an old rival, is a serpent with a smile.
---
'The Wrestler' (2008)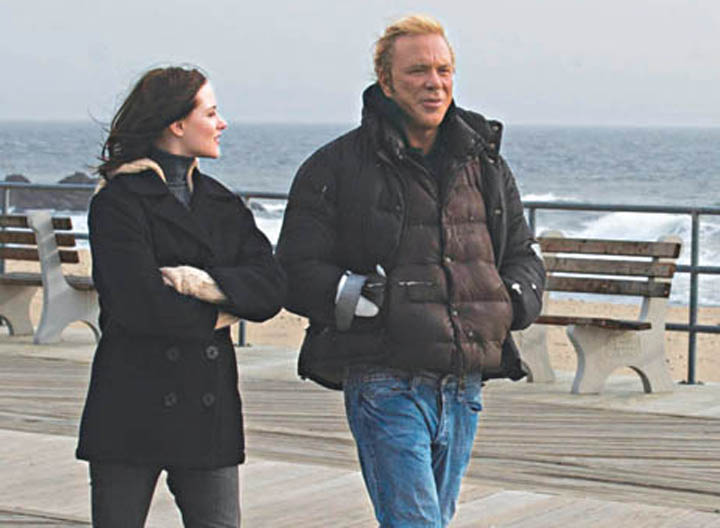 Darren Aronofsky's shot-in-Jersey drama stars Mickey Rourke as Randy "the Ram" Robinson, a big-haired wrestler from the '80s who still performs on a low-rung exhibition circuit. We witness the expensive upkeep necessary to keep Randy looking like the Ram: steroids, tanning, frosting. We also see the intense physical abuse he endures in the ring.
Sidelined by a serious heart attack, Randy reaches out to his estranged daughter, Stephanie (Evan Rachel Wood), who bitterly rejects Randy's overtures. But in time, she and her father have a nice day reminiscing on the Asbury Park boardwalk, even sharing a dance — the kind of dance that happens between a father and daughter on her wedding day.
Stephanie opens the door, but she may regret it. Randy has a way of alienating people in his life, including, even, his sort of girlfriend (Marisa Tomei), an exotic dancer. It seems the only thing the Ram can stay true to is the roar of the crowd.
---
'City by the Sea' (2002)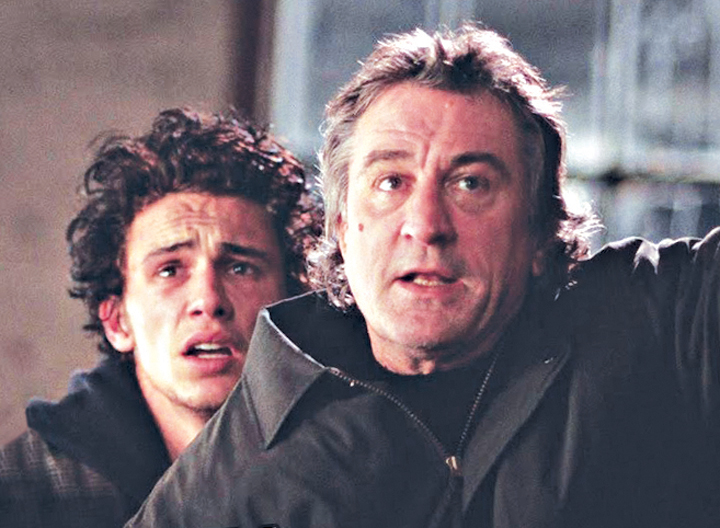 There are three flawed fathers in Michael Caton-Jones' film, though one of them is a ghost from the past.
Robert De Niro stars as a Manhattan detective called to the scene when the body of a drug dealer washes up. Clues bring De Niro to Long Beach, New York, where he grew up. The evidence points to De Niro's son (James Franco), a junkie whose whereabouts are unknown. Franco is now being hunted by police — and by a vengeance-bent drug kingpin (William Forsythe).
Some of De Niro's bosses are concerned about fallout over a detective whose son is a murder suspect. They also fret about something in De Niro's past: Years ago, his own father was executed in the death of a child. Meanwhile, Franco's ex-girlfriend (Elizha Dushku) dumps their toddler son on De Niro.
"City by the Sea" was largely filmed in Asbury Park, and documents the venerable Shore town's decrepit condition prior to a mid-2000s revitalization that holds to this day.
---
'The Godfather' (1972)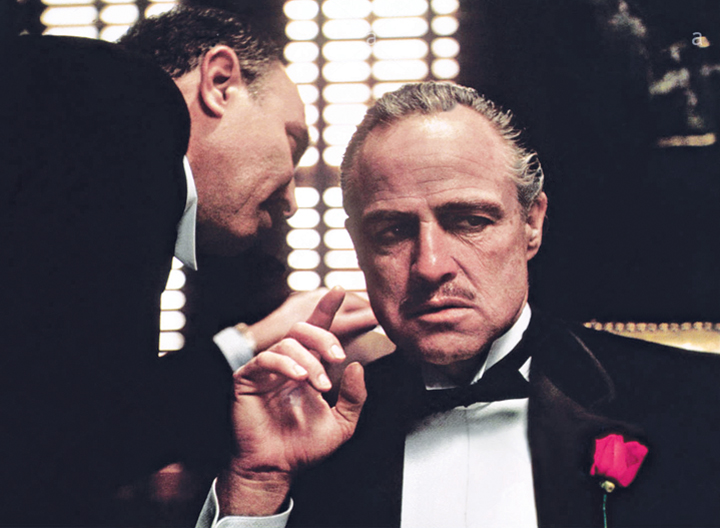 Francis Ford Coppola's "The Godfather" is best known as a gangster movie. But really, it's a family epic — albeit, one about a family that murders people.
Much of film concerns the bonds between Don Vito Corleone (Marlon Brando) and his sons, Santino, aka "Sonny" (James Caan); Fredo (John Cazale); Michael (Al Pacino); and Tom Hagen (Robert Duvall), who was unofficially adopted and raised by Don Vito.
The Don is a font of fatherly wisdom. "A man who doesn't spend time with his family can never be a real man," he says while glancing ruefully at Sonny, who the Don knows has been cheating on his wife. "Never tell anyone outside the family what you're thinking," he says after Sonny's slip of the tongue during a business meeting with a rival mobster.
When the Don is hospitalized following a botched hit, quick-witted Michael prevents a second attempt, and thus becomes one of the "family" — as in business and personal.
---
'Nothing But a Man' (1964)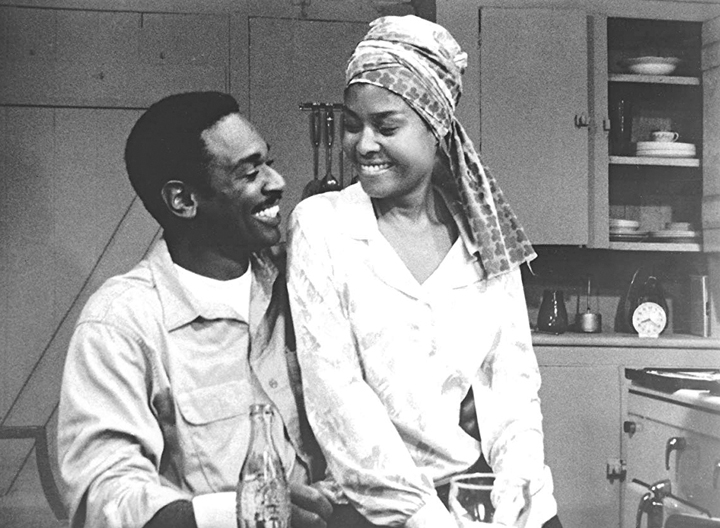 Michael Roemer's tell-it-like-it-is drama follows Duff (Ivan Dixon), a black man who struggles to forge a decent life in Alabama, where basic respect is scarce and threats are plentiful. He marries Josie (Abbe Lincoln), a schoolteacher who is realistic about civil inequities, but has faith it will all work out.
Josie's father (Stanley Greene) is a preacher with feet of clay. He knows the identity of perpetrators in a lynching, but doesn't speak up. Josie notes that this man of God has never helped the poor in their town.
Then there's Will (Julius Harris), Duff's estranged father who is seriously ill and constantly drunk.
Meanwhile, Duff visits his own son in a ramshackle, off-the-books group home. Whenever Josie asks about the boy, Duff shuts her down, saying he's not even sure the boy is his. Will Duff repeat the mistakes of his own father?
"Nothing But a Man" is an achievement that captures for all time a world you could never see in a Hollywood film.
---
'Shane' (1953)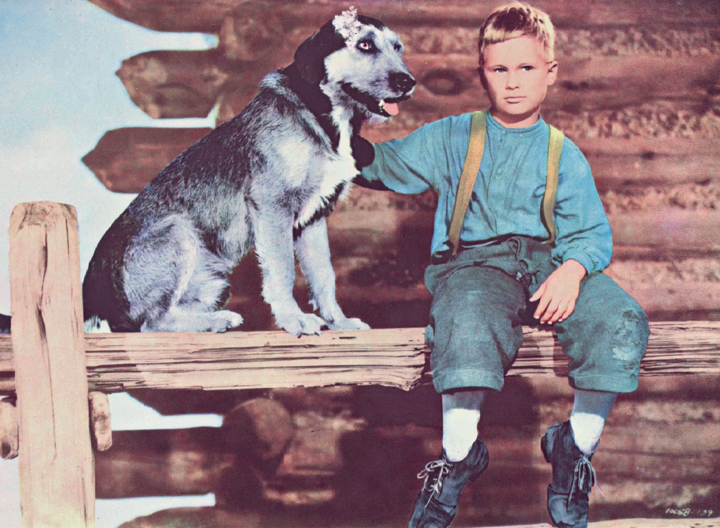 Like any good western, George Stevens' "Shane" has a good guy and a bad guy. But its story is seen through the eyes of a pre-teen boy who is just starting to contemplate his masculinity and that of his father, adding emotional resonance.
The Starrett family — dad Joe (Van Heflin), mom Marian (Jean Arthur) and little Joey (Brandon DeWilde) — are settlers operating a farm who are approached by Shane (Alan Ladd), a stranger who asks for water. At first, Joe fears Shane is an envoy of the Rykers — land-grabbers who use intimidation and force to run settlers off their spreads. But Shane proves to be a straight-shooter, and Joe offers him a job.
Little Joey begins to measure Shane against his father, asking, "Could you whip him, Pa?" But big Joe notes that Shane "is on our side." This comes in handy when the Rykers enlist a gunfighter (Jack Palance) to amp up their campaign of terror.
---
TRAILERS