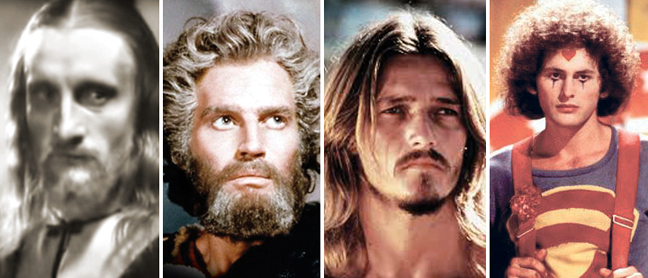 By Mark Voger, author
"Groovy: When Flower Power Bloomed in Pop Culture"
---
Easter represents rebirth. The birds and flowers are still doing their part, but we humans are in a mess, as far as new beginnings are concerned. I say grab a chocolate bunny on your next vital grocery-shopping trip, and pop in one of the following …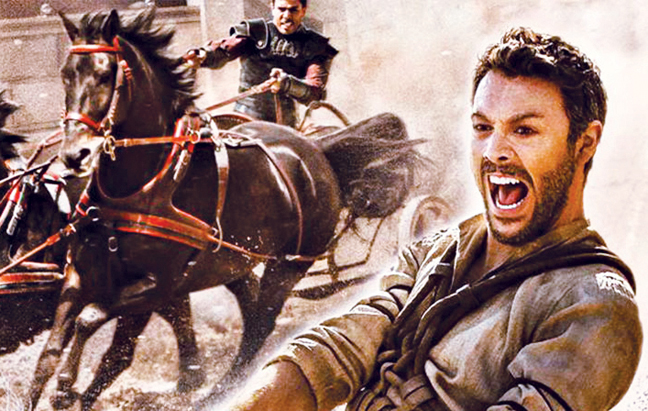 'Ben-Hur' (2016)
Any remake of "Ben-Hur" — previously filmed in 1926 and 1959 — is about one thing, primarily: the chariot race. Timur Bekmambetov's frenetic revisiting of Lew Wallace's tale is no different. "Ben-Hur" is the story of two adoptive brothers — Jewish nobleman Judah Ben-Hur (Jack Huston) and Roman soldier Messala (Toby Kebbell) — who maintain a loving relationship despite being on opposite sides of a bloody conflict. After Messala runs off to join the Roman army, Ben-Hur's family is threatened by Roman rule. While patching up injured members of a resistance movement, Ben-Hur preaches non-violence, echoing the sentiments of a local pacifist by the name of Jesus (Rodrigo Santoro).
This "Ben-Hur" has more in common with contemporary action/FX films than the classic fiction on which it is based (not to mention the cinematic legacy that precedes it), especially in its frantically paced, digitally polished showdown.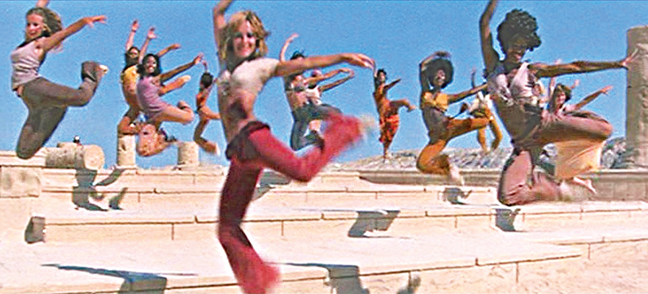 'Jesus Christ Superstar' (1973)
The entertainment behemoth "Jesus Christ Superstar" debuted as a 1970 double-album from Andrew Lloyd Webber (music) and Tim Rice (lyrics), soon followed by a Broadway musical. Director Norman Jewison brought cast and crew to Israel to make the film adaptation, resulting in much visual irony; dancers in Afros and bell-bottoms are seen amid ancient ruins.
The film's breakout is Carl Anderson, who brings his seething Broadway Judas to celluloid. Anderson commandeers the film from its earliest frames, when he sings "Heaven on Their Minds," in which Judas warns Jesus (Ted Neeley) that the cult-of-personality surrounding him will be his undoing.
Mary Magdalene is played by Yvonne Elliman, the only major player to repeat her role from the original album. Barry Dennen is effective as a conflicted Pontius Pilate. The sequence in which Jesus is brought to King Herod (Josh Mostel, son of Zero) for sentencing is pure, delicious camp.
'Godspell' (1973)
What are the odds? Two movies based on stage musicals based on the New Testament came out during the same post-hippie, pre-yuppie year: 1973. The movie "Godspell" is funnier — you might even say goofier — than "Jesus Christ Superstar," but takes a more religious standpoint.
Director David Greene likewise achieved irony by filming the off-Broadway musical "Godspell" — which repurposed the gospel of St. Matthew as hip philosophy, liberally sweetened with humor and song — in then-contemporary New York City. The colorfully styled cast, led by Victor Garber as Jesus in an Afro and suspenders, romps around recognizable locations: Central Park, Times Square, the Brooklyn Bridge, the Cooper Hewitt Smithsonian Design Museum lobby. (Yeah, that last landmark seems random and hardly famous, but I was there a coupla years ago, and it's unmistakable.)
If you can get past the occasional preachiness, you're home free. "Godspell" is a product of its time — a little bit groovy, a little bit silly, but long on warmth.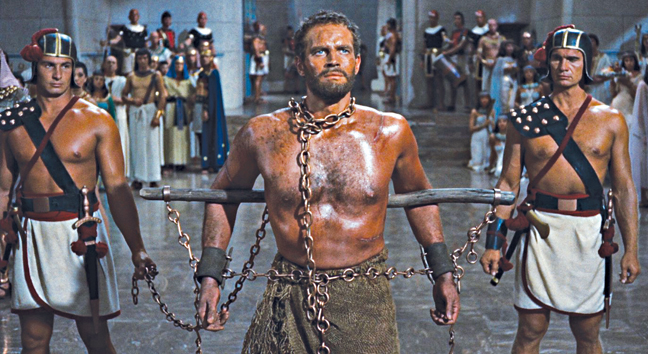 'The Ten Commandments' (1956)
Topping many must-watch-at-Passover-and-Easter lists is Cecil B. DeMille's swan song. When, at the start of the picture, DeMille steps out from behind a curtain to assure us of his film's historical authenticity, one suspects he was really warning us about the three-hour-plus running time of his biblical epic, which presents Charlton Heston as a perennially turgid Moses, Yul Brynner as his sculpted nemesis Rameses, and a succession of wavering FX. For all of its religiosity, what we really have here is big, colorful Hollywood entertainment.
Also in the cast are Anne Baxter as conniving Nefretiri (in clinging Edith Head costumes); Cedric Hardwicke as sage-like Sethi; Edward G. Robinson as a serpentine slavemaster; Vincent Price as a lecherous builder; plus Yvonne De Carlo, John Carradine and Nina Foch. Watching Heston in "The Ten Commandments," you realize he was also playing Moses in "Planet of the Apes" and "Soylent Green."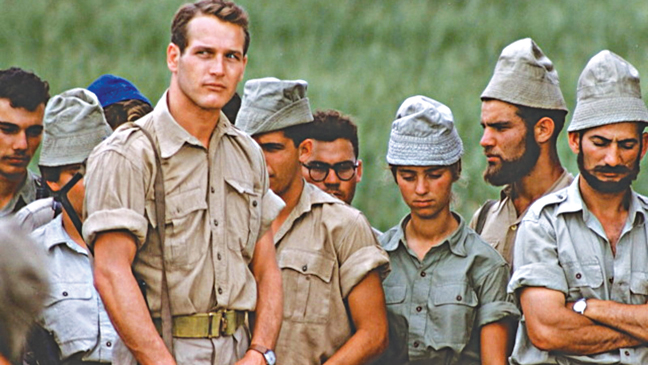 'Exodus' (1960)
Otto Preminger's epic is based on Leon Uris' 1958 novel about the founding of the state of Israel (itself based on the true story of a ship, the SS Exodus, on which more than 4,500 Jewish immigrants trekked from France to Palestine in 1947).
Paul Newman stars as Ari Ben Canaan, who facilitates the escape of Jews held in British detention camps in Cyprus. (For maximum authenticity, Preminger brought cast and crew to Cyprus and Israel.) Eva Marie Saint plays Newman's love interest Kitty, a nurse who tells Ari, "We can't fight the whole British empire with 600 people," to which he points out that there were only 77 minutemen at Concorde "the day they fired the shot heard 'round the world." Ralph Richardson and Peter Lawford are well cast as British military figures. Also in the cast are Lee J. Cobb and Sal Mineo.
The hauntingly beautiful theme by Ernest Gold, which won an Oscar, is one of the most memorable of 1960s cinema.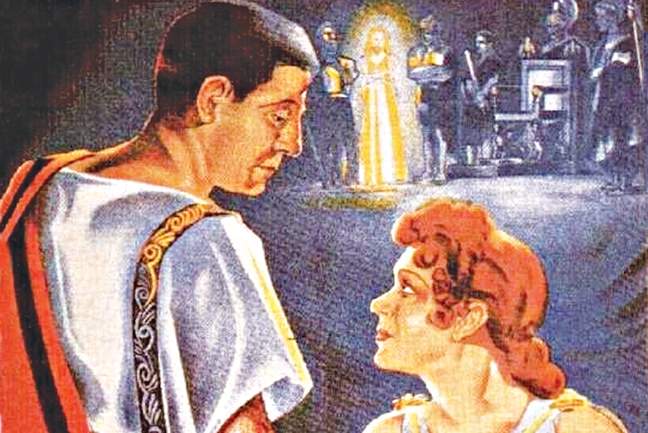 'Golgotha' (1935)
One wonders if the silent biblical trilogy of Cecil B. DeMille had an effect on Julien Duvivier, director of the French film "Golgotha" (released in the United States as "Behold the Man"), which concerns the last days of Christ. At a time when filmmakers were demonstrably infatuated with the relatively new medium of sound film, Duvivier tells much of his story visually. The hundreds of extras; the fluid, ahead-of-its-time camera movement; and the moody lighting and production design truly qualify "Golgotha" as an epic.
Duvivier's camera generally keeps Jesus (Robert Le Vigan) in medium and long shots, making a series of closeups during the Last Supper sequence all the more arresting. When Jesus tells the Apostles that one of them will betray him, and they ask who, Jesus simply looks at Judas (Lucas Gridoux) with an intense expression that conveys hurt and resignation, and will stay with you.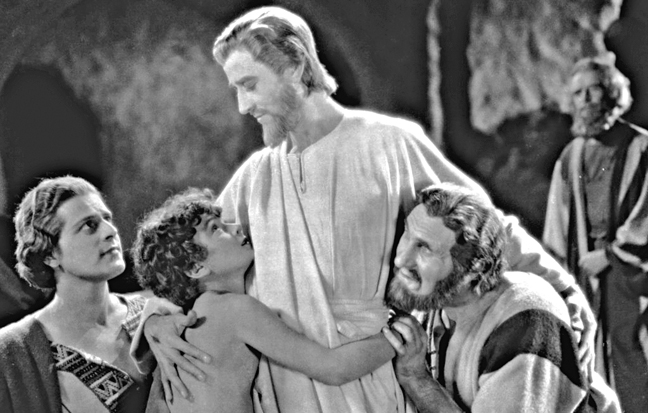 'The King of Kings' (1927)
Cecil B. DeMille's two-and-a-half-hour story of Christ — second in his silent biblical trilogy — can only be called an epic, with opulent costumes, sets, and scores of extras. DeMille's film also has a surprising amount of light comedy. The scenario amplifies the character of "the beautiful courtesan" Mary Magdalene (Jacqueline Logan), giving her power over her, shall we say, clients. This Mary is styled and played like a Cleopatra figure.
Jesus is cleverly introduced when a blind child implores him to restore her sight. We see darkness — the girl's point of view — with light slowly entering, until the serene face of H.B. Warner as Jesus comes into view. The climactic resurrection sequence was filmed in an early version of Technicolor, with added optical effects. A generation later, Warner played troubled pharmacist Mr. Gower in Frank Capra's "It's a Wonderful Life," a perennial favorite tied to another holiday, Christmas.