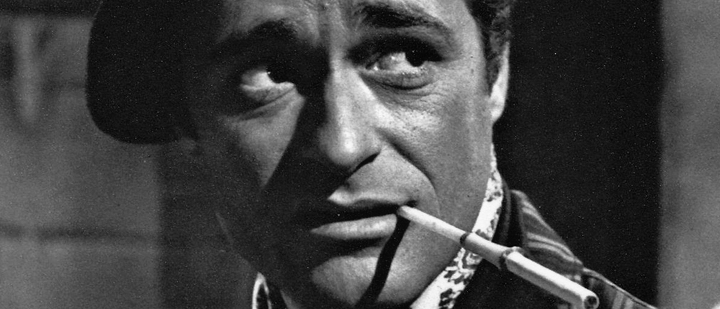 Prince Sirki claims 'Bucket of Blood' star
"I had come out from New York as a writer. After bumming around for a while and not doing too well, a friend introduced me to Roger (Corman) and I told him I was a writer. He said, 'I don't need writers. I got plenty of writers. I need actors.' So I said, 'I'm an actor.'"
That's how Dick Miller began his 64-year career as an actor in the movies, as he told me in 1995. The Bronx native died yesterday at age 90.
With a rugged face and an unapologetically Bronx way of talkin', Miller was a familiar presence in Corman's earliest films no matter what the genre: western, sci-fi, horror, rock 'n' roll, black comedy.
Years later, when Corman's proteges such as Jonathan Demme, Joe Dante and Martin Scorsese became successful directors in their own right, they put Miller in their films as a kind of human good-luck charm.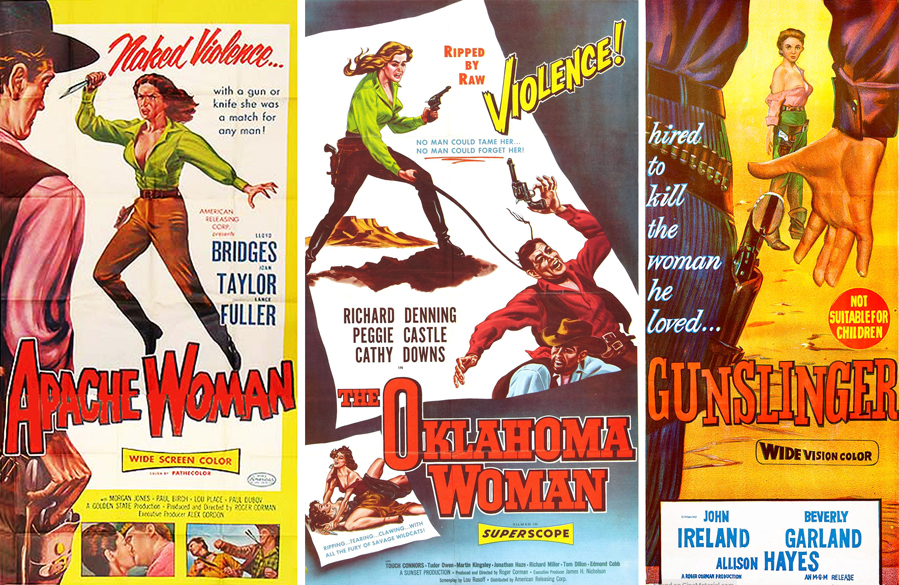 Miller's first three films were westerns for Corman: "Apache Woman" (1955), "The Oklahoma Woman" (1956) and "Gunslinger" (1956). As Miller told me: "We used to do a whole picture in six days. 'Apache Woman' was done in six days, and 'Oklahoma Woman' and 'Gunslinger.' We would do them in six days under any conditions. If it rained, then the shot called for rain. Nothing stopped. We had no cover sets."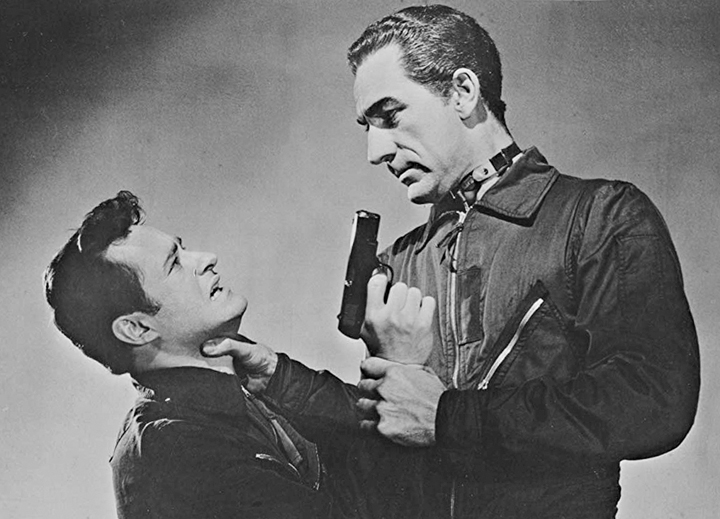 Above, Miller encounters an alien played by Richard Devon in "War of the Satellites" (1958). Miller told me that Corman used flats to represent the vast interior of a spaceship. "We just kept moving these things around," he said. "We did chases in one spot that looked like we were running through a whole ship."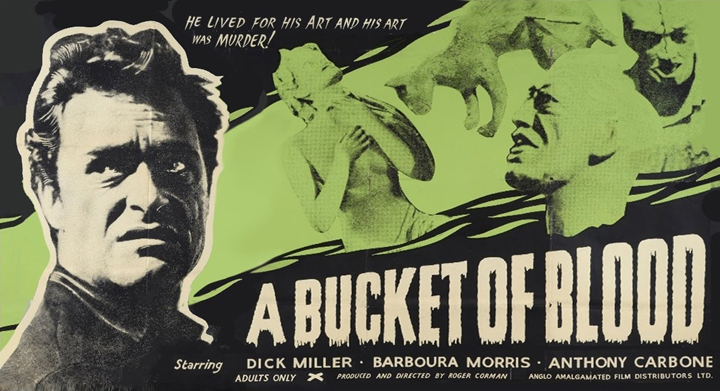 For most fans, the ultimate Dick Miller film — and the one the actor told me was his favorite — was "A Bucket of Blood" (1959). Miller played Walter Paisley, a bus boy at a coffee shop that catered to beatniks. Walter is a nebbishy guy with no particular talent who yearns to be an artist. One night, he gets his chance, kind of.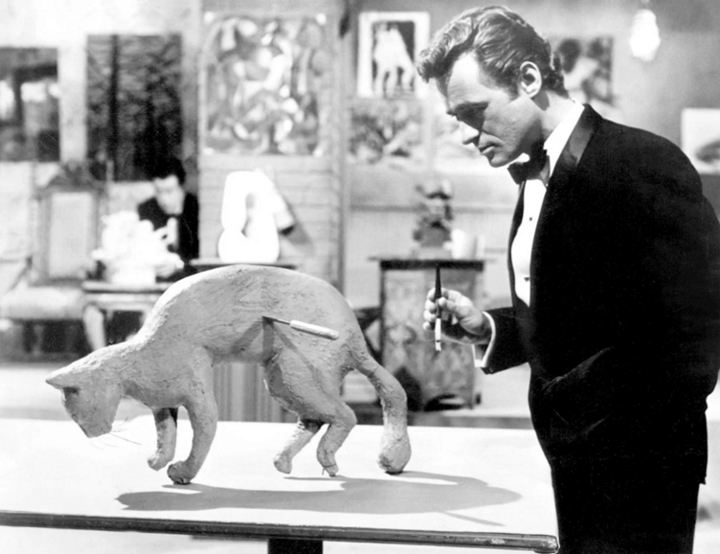 Walter gets a spiffy new look — tuxedo, cigarette holder, slicked-back hair — when his sculpture titled "Dead Cat" becomes a sensation among the beatnik set in "A Bucket of Blood."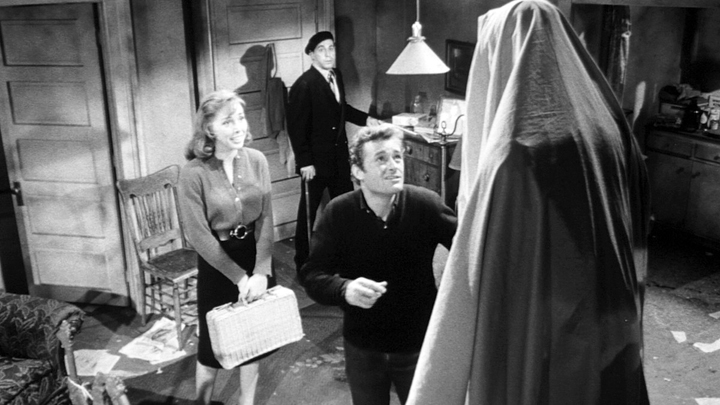 Walter prepares to unveil his latest masterpiece in "A Bucket of Blood." Later in his career, when playing parts in genre films, Miller's character was often named Walter Paisley, in a nod to his best-remembered role.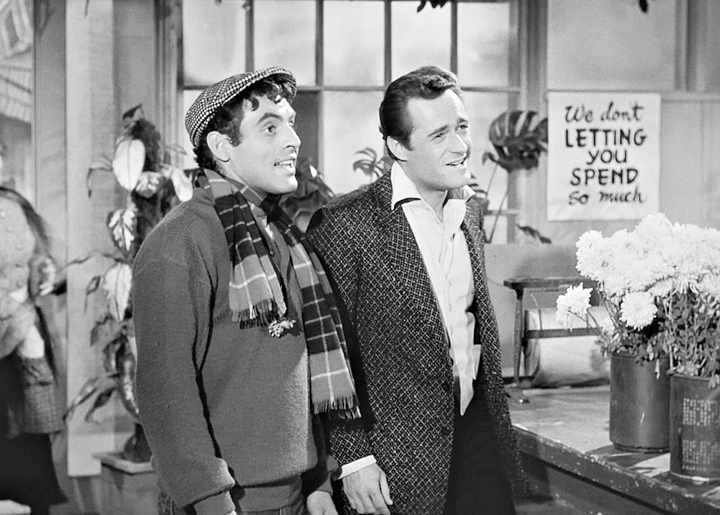 Jonathan Haze, left, and Miller in "Little Shop of Horrors" (1960), Corman's followup to "A Bucket of Blood." Miller turned down the starring role, believing it was too similar to Walter Paisley. "I guess my thinking at the time was wrong," Miller told me in 1995.
Boris Karloff disciplines Miller on a lobby card for Corman's infamous horror quickie "The Terror" (1963). Said Miller of Karloff: "He was well into his 70s at the time. He did fight scenes in the water. He was amazing. He knew all his lines."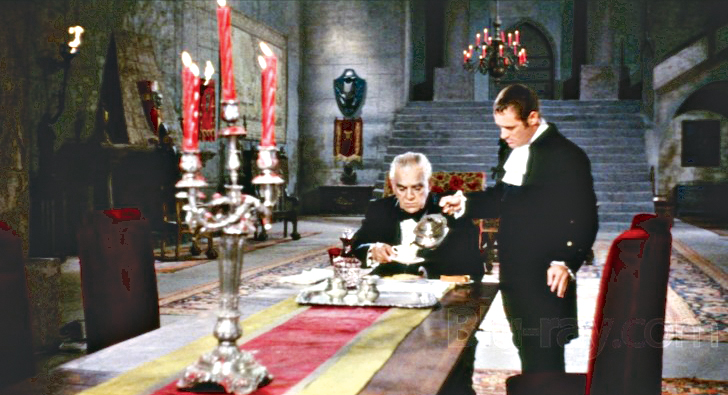 Addled shut-in Baron Von Leppe (Karloff) is served by mysterious butler Stefan (Miller) in "The Terror." Note the gorgeous Gothic set, which was left over from Corman's "The Raven." (The director threw "The Terror" together to squeeze another movie out of Karloff and those "Raven" sets. Neophyte Jack Nicholson played the hero!)
When a friend sent me an email that Miller had died, I replied, "Now he's serving cognac to Baron Von Leppe in B-Movie Heaven."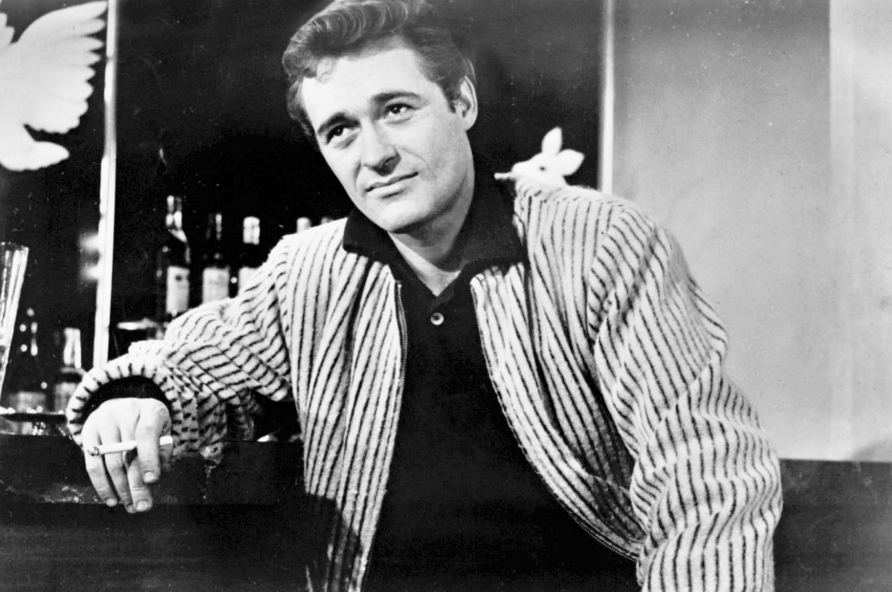 I first saw Dick Miller in "Little Shop of Horrors" and "A Bucket of Blood" as a grade-school kid, when TV horror-movie host Dr. Shock showed them on his program "Scream In" on Channel 17 in Philadelphia. This would have been 1970, '71.
"Bucket" is really dark. I remember being unnerved by it as a child — the noir look and the moody jazz score and just the sadness of Walter. There was no monster in "A Bucket of Blood." But somehow, even though it was a comedy, it was scarier than a werewolf movie.
Here's to a guy who added a realness, and even a hipness, to every role he played, no matter how small. Dick Miller: genre legend.
---
Dick Miller movies
"A Bucket of Blood"

"Little Shop of Horrors"
"War of the Satellites"

"The Terror"

Trailer
"That Dick Miller Guy" is a fun, illuminating documentary that every Miller fan needs to see.