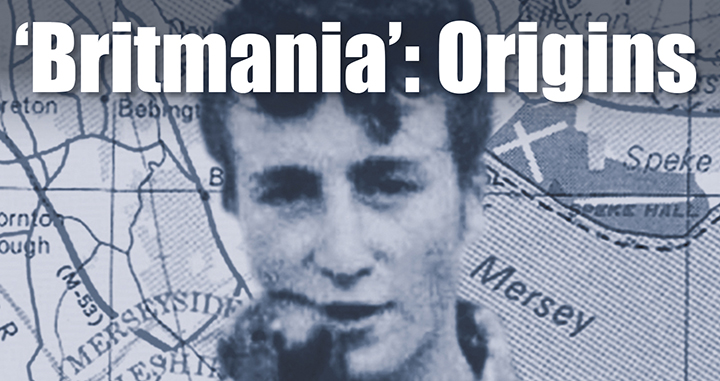 Following are excerpts from "Britmania: The British Invasion of the Sixties in Pop Culture" by Mark Voger ($43.95, TwoMorrows Publishing, ships Oct. 5).
---
Fateful encounter
Does it need to be said? The Beatles were born at the moment John Lennon and Paul McCartney first laid eyes on one another.
This occurred on July 6, 1957, a Saturday, at an event put on by St. Peter's Church in Liverpool. From this humble first encounter, the Beatles saga would take many twists and turns: personnel shifts, band name changes, poverty, petty theft, encounters with strippers, "uppers"-fueled marathons, jail time, deportations, death, a lot of laughs and, of course, a lot of great music. It all had to happen before the world would be conquered by, all together now, "four lads from Liverpool."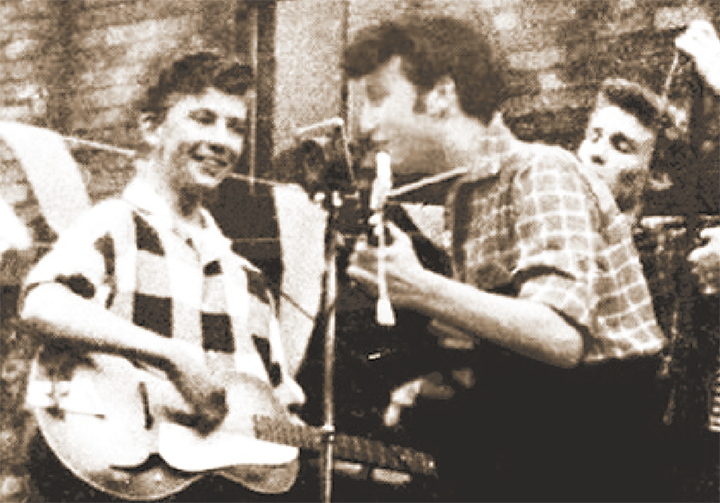 Lennon (born 1940 in Liverpool) was the leader of the Quarrymen, a skiffle group that performed at St. Peter's social that fateful day. Formed the previous year as the Black Jacks — even in this embryonic stage, name changes happened — the Quarrymen were made up of school chums from Lennon's alma mater, Quarry Bank High School for Boys.
McCartney (born 1942 in Liverpool) grew up in a musical family. His father was a trumpeter; there was a piano in the house. On the recommendation of a mutual friend, McCartney saw the Quarrymen. He had musical ambitions of his own.
The next February, McCartney recommended a school chum of his, George Harrison (born 1943 in Liverpool). McCartney pointed to Harrison's ability to play Bill Justis' instrumental "Raunchy" note-for-note. Harrison demonstrated same, and Lennon invited him to join also. Just like that, three-quarters of the Beatles were in place.
---
The Hamburg daze
Upon arriving in Hamburg, the Beatles reported to the Kaiserkeller, where they were informed that they were booked to play another venue, the Indra Club, down the street. "We went there, and it was a strip club," recalled Allan Williams, the band's first manager. "The Beatles went, 'Oh, Christ! We haven't come all the way to Hamburg to play in a strip joint again!' So I said (to the German promoter), 'Look, this is a rock 'n' roll group.' He said, 'Last night for stripper. Tomorrow, rock 'n' roll club.' "
The Beatles' black-leather stage costumes were born of several factors — but mostly necessity. "With the long hours we were playing, the stage suits we'd gone out in had rotted and dropped apart, with the sweat and all the rest of it," said drummer Pete Best (who preceded Ringo Starr in the group). "They'd be stitched together, but they kept splitting. Then one day, they just fell apart, and that was it. So we were faced with the problem: What are we gonna wear onstage?
"Leather was very expensive in Liverpool, and there wasn't a lot of it 'round. But in Hamburg, it was an everyday commodity. So we turned 'round and said, 'Oh, it would be great to wear leather onstage.' Because we can wear it offstage; we can wear it onstage; we can live in it; it's hard-wearing. And so we did that. Of course, when we came back to Liverpool, it was very much a case of: 'My God, look at these guys. They wear leather!' And the sound that we were producing — which was very raw and energetic and powerhouse — complemented the leather image."
---
'My Bonnie'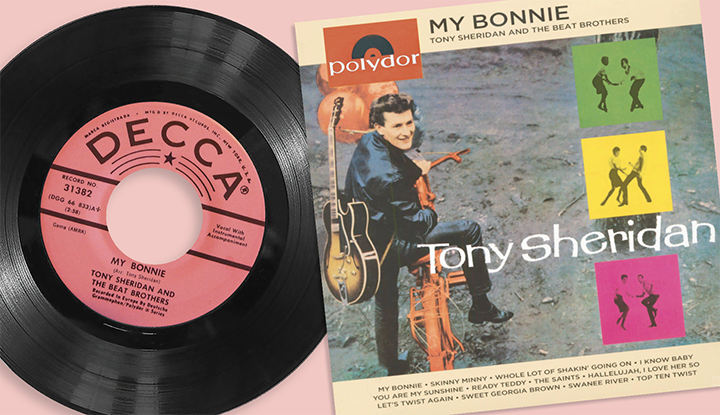 How did singer Tony Sheridan recall his historic recording session with the Beatles, which yielded their first professional release, "My Bonnie"? For one thing, it was done on very little sleep.
"Getting up at 7 in the morning when you go to bed at 5 is not easy, as you would appreciate," the singer told me in 2003. "And being sort of picked up and taken off. (In mock German accent) 'OK! Get up!' In Germany, things are German. You must appreciate that, too. 'Get up, boyz! We're going to the studio!' And so we went to the studio.
"And then, very quickly, we had to decide, with (producer) Bert Kaempfert's assistance, what songs we were going to record. Of course, we had a big repertoire by this time. Bert was saying to us, 'Well, you've got to please the Germans. You've got to do a bit of this, a bit of that.' We thought, 'We'll come up with something approaching an LP, but first, we'll do a single.'
"He asked us, 'What do you know that the Germans know?' We said, half-jokingly, 'What about "My Bonnie?" ' And he said, 'Yes! Yes! What does it sound like?' What we did was a very different sort of version. We did it in two takes.
"So it was a joke. But some jokes have a life of their own sometimes, so it became a living thing. It became a single. It sort of got the Beatles off the ground in a roundabout way, as well."
---
Pete Best 'gob-smacked'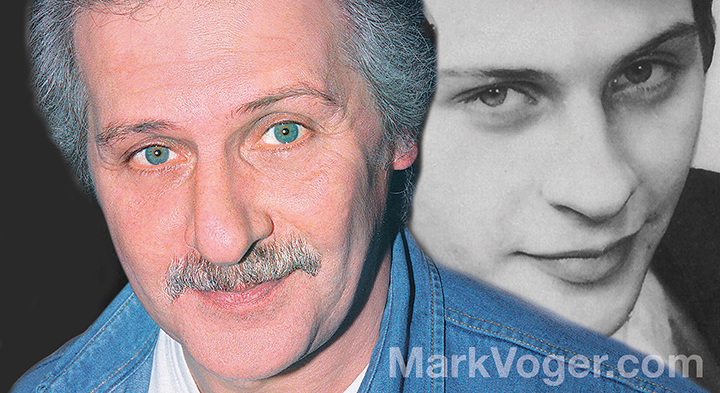 It's a heartbreaking moment in the history of rock 'n' roll. Pete Best played drums during the Beatles' formative first two years, through the legendary Hamburg gigs, right up to their first recording session with producer George Martin, only to get sacked just before John Lennon, Paul McCartney, George Harrison and their new drummer, Ringo Starr, rocketed to superstardom.
In a 2001 interview, Best gamely fielded the question he'd contemplated for most of his life: What led to that fateful day when Beatles manager Brian Epstein fired him?
"It came without any forewarning," the drummer said. "I was called in on that particular day — I think it was August 15th or 16th of '62 — totally unaware of what was going to happen. You know, we'd recorded. We were going to go back to put the finishing touches to 'Love Me Do.' We had the contract with EMI. Everything was lookin' rosy, 'til 15 minutes with Brian Epstein, and Brian basically turned 'round and said, 'Pete, you're no longer in. The boys want you out, and Ringo's in.'
"I suppose, puttin' it in a cliché, it was like a bombshell. Or, as we say in Liverpool, 'gob-smacked.' Right? And it did upset me, to be quite honest. And it did cause me a lot of heartache, a lot of financial embarrassment. Because very soon after that, as the world knows now, 'Love Me Do' went into the charts, and — pshffft! — the phenomenon was started.
"But what you've got to do is knuckle down and turn 'round and say, 'OK, life's not over.' You still believe in yourself. You still believe in your own abilities and your own talents. I joined another band. But it became very, very evident that no matter how fast I chased 'em with a good band — right? — they were streets ahead of me," Best added with a laugh. "I mean, they were moving so fast. It was like they were on a Japanese 'bullet' train, and I was on the No. 10 tram in Liverpool."

---
SEE: 47-page "Britmania" preview HERE
READ: "Britmania" excerpts HERE
WATCH: "Britmania" trailer HERE
PRE-ORDER: TwoMorrows | Barnes & Noble | Amazon
Target | Walmart | Previews | WHSmith & others