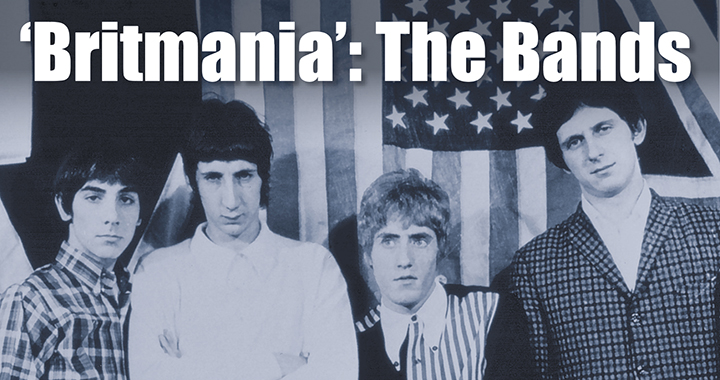 Following are excerpts from "Britmania: The British Invasion of the Sixties in Pop Culture" by Mark Voger ($43.95, TwoMorrows Publishing, ships Oct. 5).
---
Bill Wyman on the early Stones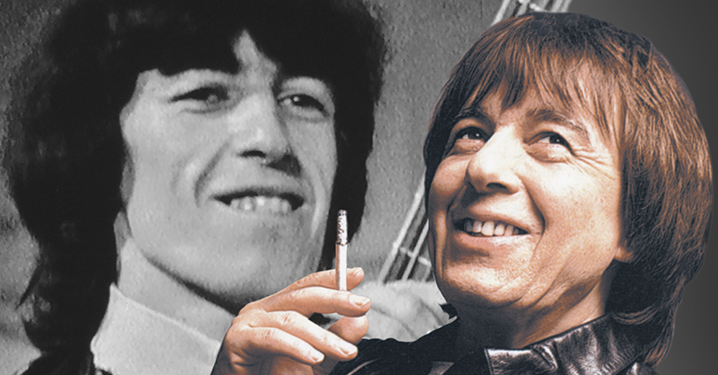 "When I joined the band in early December 1962 — the 8th, I think it was — my son was 8 months old. I'd been married since 1959. I had responsibilities at home. I had a steady job. I couldn't piddle about in some band that wasn't going to make any money, really. When I joined those guys, Charlie (Watts) was still at work. He was still quite smart. Ian Stewart was still at work. We were the three. And the other three weren't. Brian (Jones) and Keith (Richards) were practically a couple of what we would term 'beatniks' in those days. They didn't do any work. They stayed in bed all day. They smelled. It was disgusting, actually."
---
Remembering Brian Jones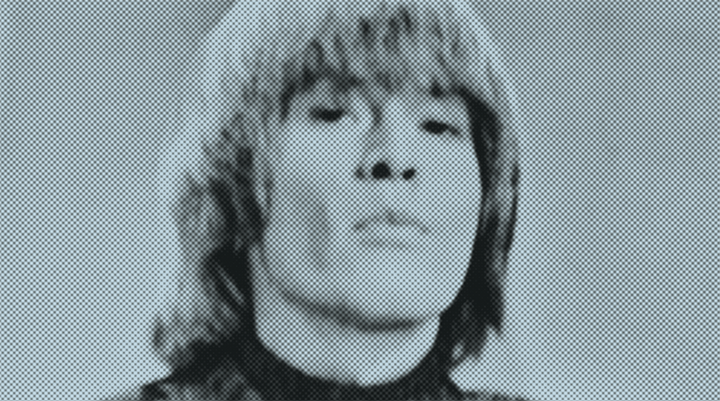 Brian Jones is called a founding guitarist of the Stones, but the fact is that he was a multi-instrumentalist who played harmonica, dulcimer, theremin, accordion, Mellotron, flute, cello, maracas, organ, tanpura …
"Brian Jones, actually, was the kind of guy you could give any instrument to, and leave him alone for about a half an hour, and he'd have something, he'd be playing something on it," Dave Mason told me in 2004.
"Brian had something special," Wyman told me. "I think it was sorely missed for a few years after he'd gone, even though he kind of deteriorated in a bad way, musically. Up 'til the end of '66, early '67, he was playing some wonderful stuff."
Substance abuse played a huge role in Jones' deterioration. Artist Brion Gysin once wrote: "He was the kind of man who would take anything you gave him. Offer him a handful of pills, uppers and downers, acid, whatever, and he'd just swallow them all."
Jones' former girlfriend Anita Pallenberg told author David Dalton: "He was a total burnout before the busts. He took acid." Pallenberg added that Jones also took STP, amphetamines, Desbutals and Dexedrine, though never heroin.
"I don't think he was that interested in contributing to the Rolling Stones any more," Mick Jagger said in the documentary "Crossfire Hurricane" (2012). "He wasn't turning up to the sessions, and he wasn't very well. In fact, we didn't want him to turn up, I don't think."
"My ultimate aim in life was never to be a pop star," Jones once told a TV interviewer. "I enjoy it with reservations. But I'm not really sort of satisfied either artistically or personally. Let's face it," he added with a sad smile, "the future as a Rolling Stone is very uncertain."
---
Remembering Keith Moon

Who bassist John Entwistle on Moon: "He did kind of blow us away. Actually, the first gig that we did (with Moon) was someone's wedding, believe it or not. That was the first time he blew us away. Because he actually tied his drums to this pillar on the side of the stage, so he wouldn't fall over when he played the solo! And the drums were, like, heaving out, sort of, at about 45 degrees, held together by this big reel of rope."
Who singer Roger Daltrey on Moon: "Of course it was never the same (after Moon's 1978 death). We knew that. Mainly because of the way John and Pete (Townshend) play. They're individual players. What people didn't realize was, the style of Moon's drumming — his drumsticks were, for want of a better analogy, like 'knitting needles.' The percussive things he used to play knitted John's very busy bass parts and Pete's very rhythmic kind of guitar playing together. We lost our clown. We lost that part of it. And we lost the danger that Moon brought to it."
---
Kinks, Yardbirds, Hermits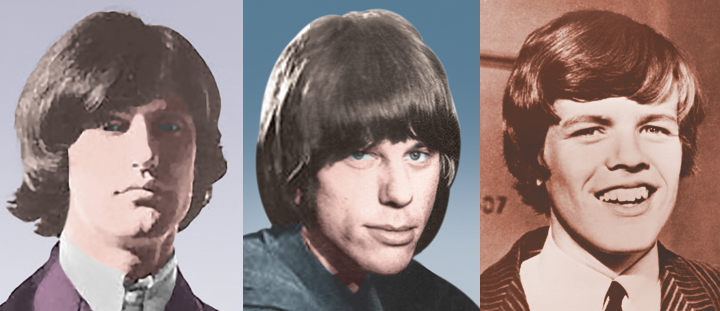 Dave Davies on his relationship with his brother, Ray: "We came from a family that's very musical, where someone sits down and plays a piano, and someone else picks up a banjo. We were used to that. There were a lot of musicians in the family. So it was just an extension of that. All the good stuff kind of evolved. Like, he'd do something, I'd do something. He'd write something, I'd play something. We supported and complemented each other."
Jeff Beck on Jimmy Page joining the Yardbirds as bassist: "Jimmy, bless his cotton socks, he didn't really play much bass. But it was my design to get him on double-lead (guitar). I promised, 'If you come in this band, you'll be on guitar before you know it.' And poor old Chris (Dreja) was kind of duped into playing bass. It wasn't very good. Jimmy wasn't settled in, because he'd only just swapped over onto lead, and Chris hated playing bass, as I recall. You know, you don't just switch from rhythm guitar to bass easily."
Beck intimated that this situation led to his parting ways with the band, though he couldn't say if he quit or was fired. "Really, there was no other solution," Beck said. "Because Chris was one of the founding members. And I was an employee. And I remained an employee of the band until I left — or was booted out. I can't remember what happened in '67, I think it was."
Peter Noone on Herman's Hermits: "The idea of Herman's Hermits was that we were different. We can't write songs as good as the Beatles. We can't play rhythm-and-blues as good as the Stones. We don't have as good a drummer as the Dave Clark Five. We didn't have this sort of sexy, pop-star, lead singer. We had a guy called Herman who was not sexy at all, do you know what I mean?"

---
SEE: 47-page "Britmania" preview HERE
READ: "Britmania" excerpts HERE
WATCH: "Britmania" trailer HERE
PRE-ORDER: TwoMorrows | Barnes & Noble | Amazon
Target | Walmart | Previews | WHSmith & others