From "Monster Mash: The Creepy, Kooky Monster Craze in America 1957-1972" (TwoMorrows Publishing) by Mark Voger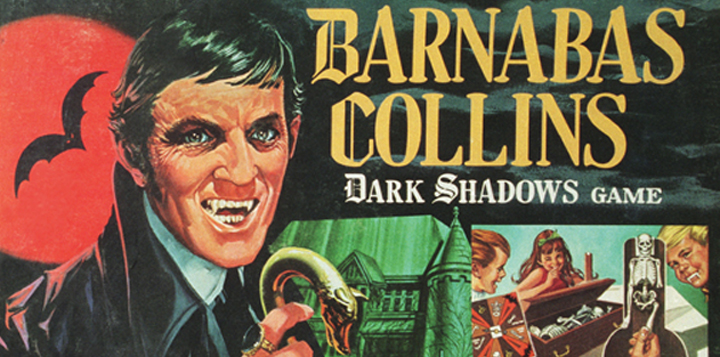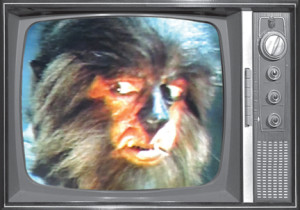 I was one of those kids who tore home from school to watch the monsterific soap opera "Dark Shadows." (I was so obsessed with not missing a moment, I often caught the last minute or two of the preceding soap, "General Hospital," and began following those storylines a bit as well. I remember a doctor and a nurse were secretly in love.) The "Dark Shadows" section in "Monster Mash" presents interviews with series creator Dan Curtis and 12 cast members. Following are short excerpts from interviews with Jonathan Frid (Barnabas), Kathryn Leigh Scott (Josette), Lara Parker (Angelique) and David Selby (Quentin).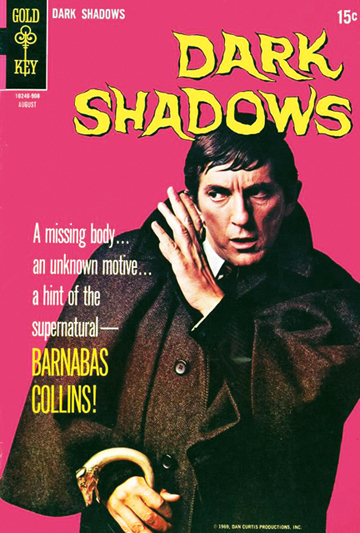 From the overview on "Dark Shadows": It was a monster fan's dream come true: A daily soap opera featuring vampires, werewolves, a Frankenstein type, a Van Helsing type, a Dr. Jekyll and Mr. Hyde type, witches and ghosts. Everything, it would seem, except a Godzilla type raining nuclear fire on foggy, gloomy, drizzly Collinsport, a coastal New England village where the weirdest things happen.
Though not at first.
When "Dark Shadows" debuted on June 27, 1966, it was different from an average daytime drama, if still a far cry from the monster rally it would become. Initially broadcast in black and white, "Dark Shadows" began as a soap infused with mystery, as young Victoria Winters (Alexandra Moltke) took a job as a governess at Collinwood, ancestral home of the crusty, old-money Collins clan.
When series creator Dan Curtis introduced the show's first supernatural storylines — the ghost of Josette (Episode 70, Sept. 30, 1966) and the flame-engulfed phoenix Laura Collins (Episode 191, March 30, 1967) — he saw a bounce in the ratings.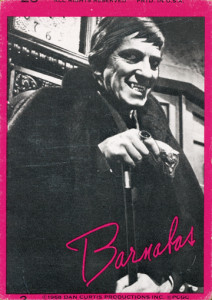 Thereafter, Curtis and his writers kept the scary coming.
It all led to the introduction of 18th-century gentleman vampire Barnabas Collins on April 18, 1967. The casting of Canadian actor Jonathan Frid — handsome in an odd way, and a little bit sad — was pure kismet, a perfect pairing of player and role. Barnabas was no wild-eyed bloodsucker; he was a reluctant vampire who regretted his kills and was capable of feeling love.
With his black-onyx forefinger ring, silver wolf's-head cane and strandy hairdo, Barnabas became a cult figure — and Frid became something of a teen idol. Kids ran home from school to watch Barnabas' daily exploits, and those of his fellow freaky denizens of Collinwood: the rotting hand of Count Petofi … the living head of Judah Zachary … the Jekyll-and-Hyde machinations of Cyrus Longworth and John Yaeger … Adam, the Frankensteinian creation of Dr. Lang … Eve, Adam's "Bride of Frankenstein."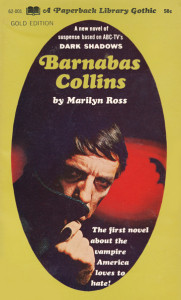 Barnabas found a rival for his place on the cover of 16 Magazine in pulchritudinous werewolf Quentin Collins, played with an intense gaze and fuzzy mutton-chops by David Selby.
You could learn a few things by watching "Dark Shadows." Who knew that Barnabas walling up Reverend Trask with brick and mortar was a literary allusion to Edgar Allan Poe's "The Cask of Amontillado"? (Actually, back then, who knew what a "literary allusion" was?) The show challenged the laws of physics with its penchant for time-tripping. Storylines were set in 1795, 1897, the contemporary 1960s, the future and parallel time.
The mad monster party ended with the final episode on April 2, 1971. But we still haven't seen the last of Barnabas Collins and "Dark Shadows."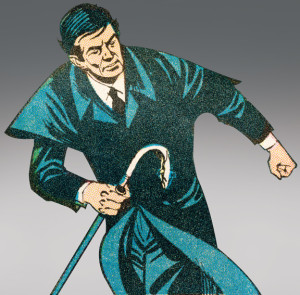 Jonathan Frid on the complexities of Barnabas: "He was not just a vampire, not just a romancer. He was sometimes evil, too, but everybody's got evil in them. He had evil. He had everything. He was always falling in love; he couldn't stand the woman who loved him. He was passive. He was aggressive. He was angry, and justifiably. Sometimes non-justifiably. He was just like every other human being. He was just another person with a problem — a couple of problems. He had a medical problem. He needed blood in his system all the time. And he had to get it quick. There are no such things as heroes and villains, you know. And Barnabas was neither hero nor villain."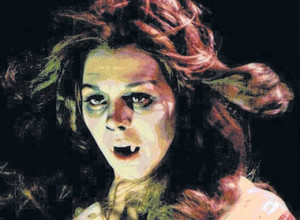 Kathryn Leigh Scott on being made up as the ghost of Josette (though she was not officially cast in the role): "He (makeup artist Vincent Loscalzo) took a ping-pong ball, cut it in half and painted an eye on it. He put some putty on my cheekbone. Then he put some dreadful hair on me and mucked it up with baby oil and talcum powder, and they dressed me in these clothes. Bob (producer Robert Costello) said, 'Lift your hands slowly and open you mouth slowly.' The fan, with the air rushing against my eye, made it water, so I looked like I was crying." This was the first time a "Dark Shadows" cast member played an alternate role, which became a tradition of the show. "Then," added Scott, "(series creator) Dan Curtis started doing it with the other actors as well. But had I not done it that day, I don't know that they wouldn't have cast for another actress. That's the genesis. That's where it started."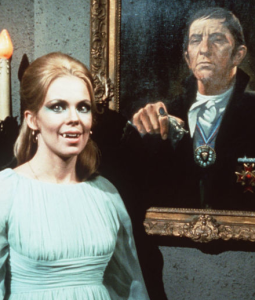 Lara Parker on filming Angelique's incantation scenes: "My eyes were my gift. Everybody gets one. I was lucky to have big, blue eyes. They would change color with what I had on. They wanted me to stare right into the lens (during incantations).
"The problem with the incantations is that they were hard to learn, because they were just a bunch of words that weren't really connected to anything. 'I call on the powers of darkness to …' so on and so on.
"A lot of times, I ended up reading them off the teleprompter. You would see my eyes dart over to the side and then back to the lens," Parker added with a laugh.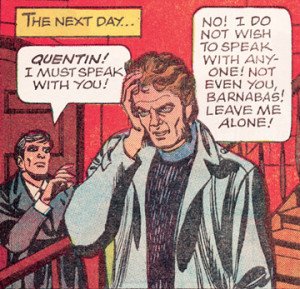 David Selby on his debut as Quentin: "It was about three months before the character ever spoke. I was worried that once I opened my mouth, they won't want me.
"But it all worked out for the better. I think the character fit right in there with Jonathan (Frid, who played Barnabas). Quentin was younger than Louie Edmonds and Jonathan and Joan Bennett, and he was a male figure that could play off of Kathryn Scott's character; Lara Parker's Angelique; Beth, the character that was brought in by Kate Jackson. He could play off of all of those young ladies that came through. And of course, I was delighted to be able to do it." 

"Monster Mash" also spotlights "Dark Shadows"-related memorabilia and print products such as Paperback Library's series of novels written by, ahem, "Marilyn Ross," and Gold Key's comic books illustrated by Joe Certa (co-creator of the DC Comics' character Martian Manhunter).
View "Monster Mash" 34-page preview