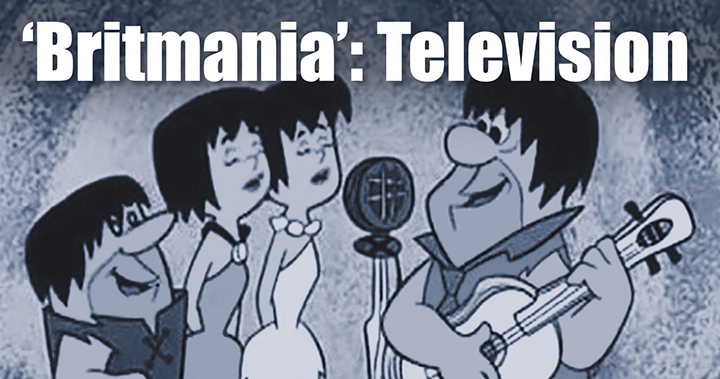 Following are excerpts from "Britmania: The British Invasion of the Sixties in Pop Culture" by Mark Voger ($43.95, TwoMorrows Publishing, ships Oct. 5).
---
Living room rock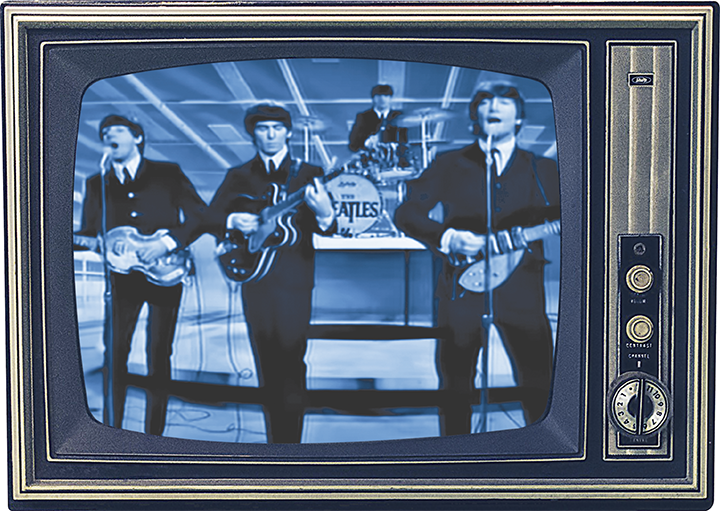 In his television heyday, Ed Sullivan was known as a kingmaker, an arbiter of taste in America, the host with the most. But today, really, Sullivan is best remembered for one thing: having presented the Beatles' debut before the American public to the high-pitched screams of teenage girls, thus kicking off the musical movement known as the British Invasion.
Previously, there had been nothing remotely like the Beatles on the program. A typical Sullivan broadcast presented a mix of old-guard and contemporary musicians and comedians; musical numbers by Broadway casts; circus performers; and novelty acts. These included plate spinners, puppeteers and, in the case of Señor Wences, a plate-spinning puppeteer.
Sullivan was relentless in his pursuit of the Next Big Sensation — ratings were his god — which is why he scrambled to book the Beatles. Said broadcaster Bruce Morrow: "Sullivan put 'em on television, and parents, I think, realized at that time that these people were not the devil. They were not part of the devil's scheme. They were all right. They were clean-cut kids. They were going to be OK."
A record 73 million viewers tuned in to the Feb. 9, 1964, show.
---
British rock = ratings

Post-"Sullivan," programmers learned that booking just about any British pop act translated into ratings. Dean Martin introduced the Rolling Stones on "Hollywood Palace" with: "I've been rolled while I was stoned myself." Jimmy O'Neil introduced the Beatles on "Shindig!" as the "entertainment phenomenon of the century."
It was a Brit-nanza when American shows packed a given episode with Invasion acts. The Feb. 17, 1965, "Shindig!" had the Moody Blues, Peter and Gordon, Herman's Hermits, and Sandie Shaw. David McCallum hosted the Sept. 27, 1965, "Hullaballoo" with Peter and Gordon (performing "Yesterday") and the Animals.
The two-parter "Shindig! Goes to London" boasted quite a few "firsts" for American television. The finale of Part 1 brought together Eric Burdon, Stevie Winwood and — dancing crazy and singing scat — Rod Stewart. Part 2 featured the Yardbirds; Manfred Mann; the Graham Bond Organisation (with bassist Jack Bruce and drummer Ginger Baker in a precursor to Cream); and the Who (with Pete Townshend gouging his Union Jack-decorated amplifier with his guitar).
---
'Strange kind of respect'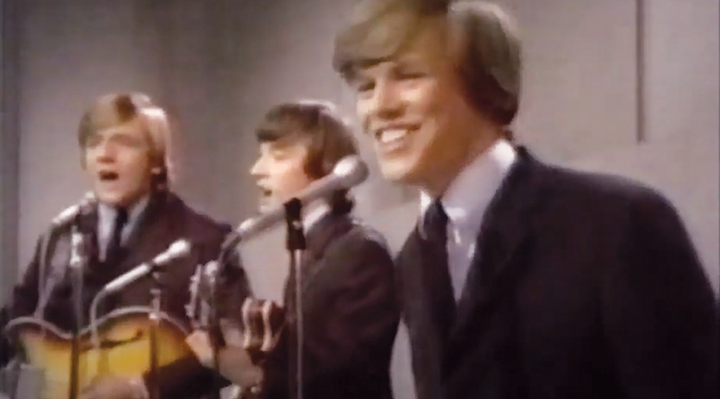 Peter Noone of Herman's Hermits recalled doing "The Ed Sullivan Show," "The Danny Kaye Show" and the Dean Martin-hosted "Hollywood Palace." "It was a fad, remember," Noone told me in 2005. "All of the old-timers, to this day, think it's a fad. The music you hear today, people still say, 'Oh, it'll never last.' So we were a fad. We were replaced by the Monkees, who were replaced by the Osmonds.
"But I think they (American TV hosts) had a strange kind of respect for us, because we were more talented than they expected. Dean's son was a fan of the band. Danny Kaye's daughter was in the fan club. He showed up in a Herman's Hermits T-shirt and shorts. We showed up in suits, and he was in a T-shirt. Ed Sullivan took me to church! He said, 'It's Sunday, church day. Meet me at Delmonico's on Park Avenue.' That's where he lived. So we went to church."
---
SEE: 47-page "Britmania" preview HERE
READ: "Britmania" excerpts HERE
WATCH: "Britmania" trailer HERE
PRE-ORDER: TwoMorrows | Barnes & Noble | Amazon
Target | Walmart | Previews | WHSmith & others