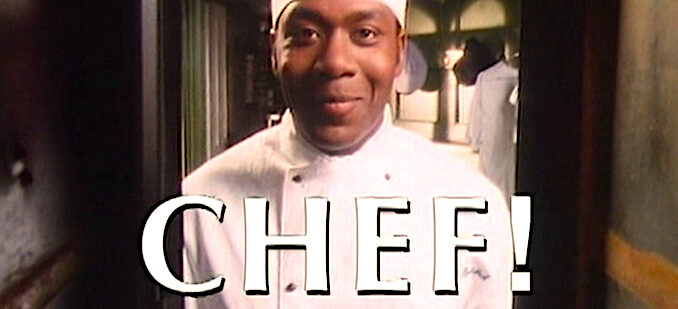 A delectable '90s Britcom
---
By Mark Voger, author
'Britmania: The British Invasion of the Sixties in Pop Culture'
---
Something wonderful came back into my life: "Chef!," the 1993-96 Britcom starring Lenny Henry, a comedian turned actor-producer, as Gareth Blackstock, the imperious, uncompromising chef de cuisine at Le Chateau Anglais, a French restaurant in England.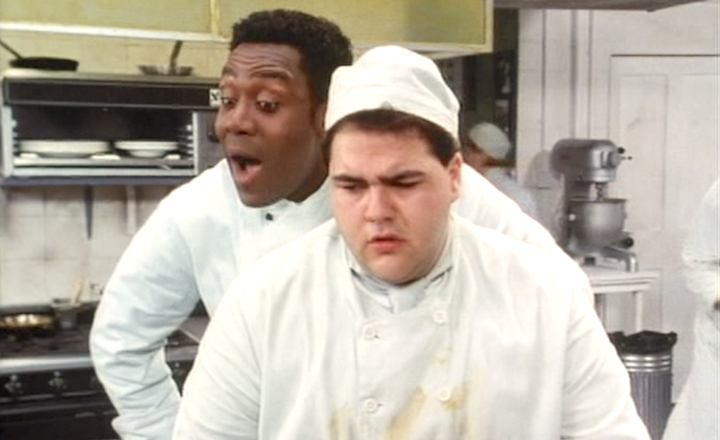 "Chef!" was based on an idea by Henry, who was riffing on a then-emerging trend: the rise of celebrity chefs in popular culture. (Henry found it funny that some chefs were ejecting patrons from their restaurants.) The series was initially written and shaped by Peter Tilbury ("Shelley"). Le Chateau Anglais — the exterior, at least — was "played" by Nether Winchendon House in picturesque Nether Winchendon, Buckinghamshire.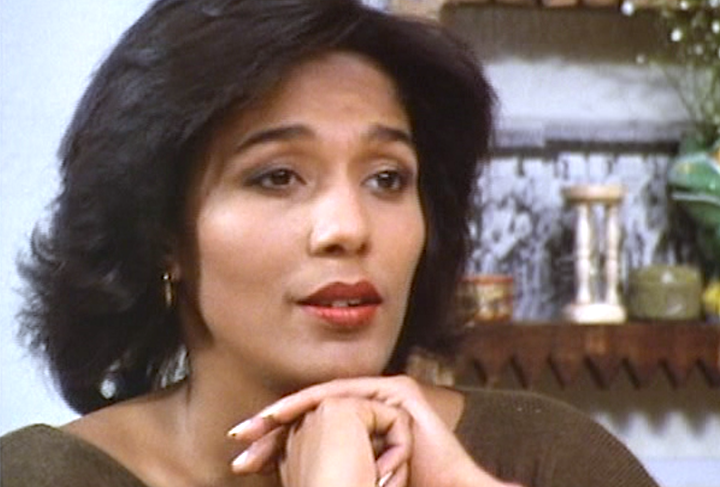 Caroline Lee-Johnson co-stars as Janice, Gareth's glamorous, long-suffering wife and business partner who maintains her cool while navigating the hurricane that is Gareth's existence. Janice feels like a neglected wife; many's the time she's worn a ravishing black negligee to bed, only to be greeted by Gareth's snoring after a long, hard day abusing his employees.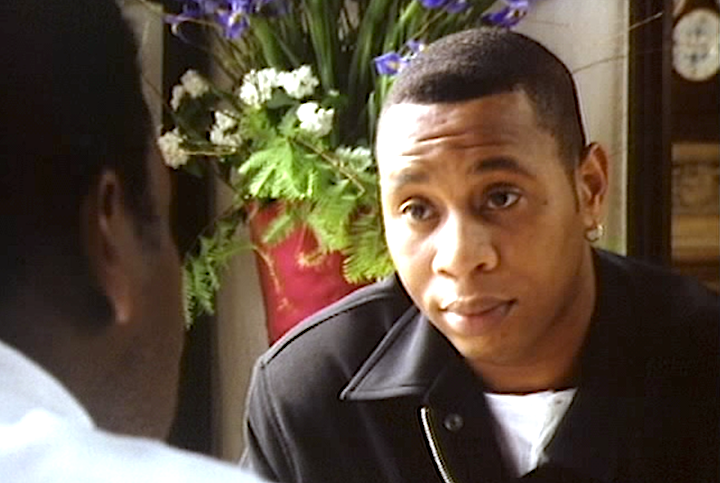 Roger Griffiths plays Everton Stonehead, an old schoolmate of Gareth's whose experience is hardly worthy of Le Chataeu Anglais: Everton cooks at his auntie's soul food takeaway on Harrow Road, where his dumplings are "famous." Just when Gareth is ordered to reduce his kitchen staff, Everton offers to work for free merely to observe one of England's greatest chefs. (Gareth would answer that descriptor with "one of?")
I first caught this glorious three-season wonder in the '90s on Channel 13 in New York, a PBS station which also aired "Keeping Up Appearances" and "As Time Goes By" at the time, so I was in Britcom heaven. Watching "Chef!" again three decades later — via a 2021 DVD release — brought it all back.
The show revolves around Gareth, a culinary genius (as he will constantly remind you) who idles at rude, arrogant, bombastic, self-important and self-obsessed. A hilarious recurring bit has Gareth exploding at someone, getting right in their face and screaming a torrent of insults, which Henry delivers with the precision of Dionne Warwick executing the metering of Burt Bacharach.
---
Recommended episodes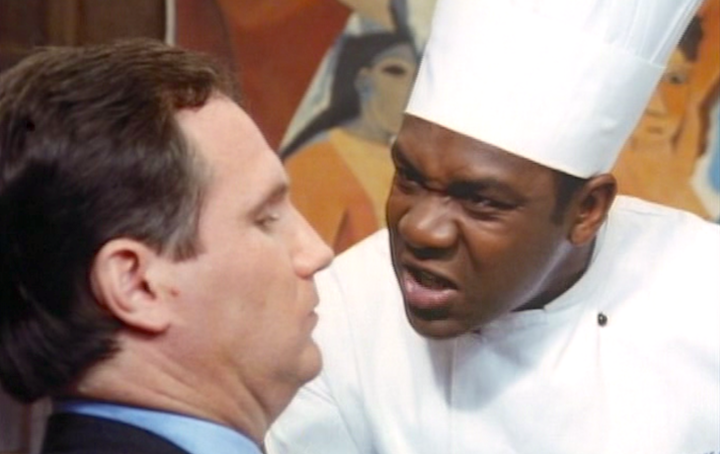 'Beyond the Pass' (Season 1, Episode 2)
My favorite episode, "Beyond the Pass," has two such memorable Gareth explosions. The first happens when a diner (Rupert Vansittart) makes the fatal mistake of requesting salt before tasting his dish. As this diner's pretty young date (Shelley Minto) looks on in shock, Gareth unleashes his full fury, first asking if he should also provide Lea & Perrins, Newman's Own, barbecue sauce, or "a nice packet of cheese-and-onion flavored crisps to sprinkle over your salmon and monkfish gratin."
Gareth's nose comes within an inch of the diner's as he builds to a shouting finish: "Do you have any idea of how many highly skilled man-hours over a three-day period have gone into producing this dish which is brought to your table at the zenith of its powers? Its taste, flavors, textures, temperature, at the peak of perfection? And without tasting it, you call for salt?"
"Your salt, sir," says the hostess (Elizabeth Bennett) calmly to the diner.
"I hate you with a passion you can only dream of," continues Gareth. After an awkward pause, he manages a smile, says "Bon appetit" and vanishes into the kitchen.
Gareth later says of the diner's date that she would "drop her knickers for a prawn cocktail, a steak and a black forest gateau."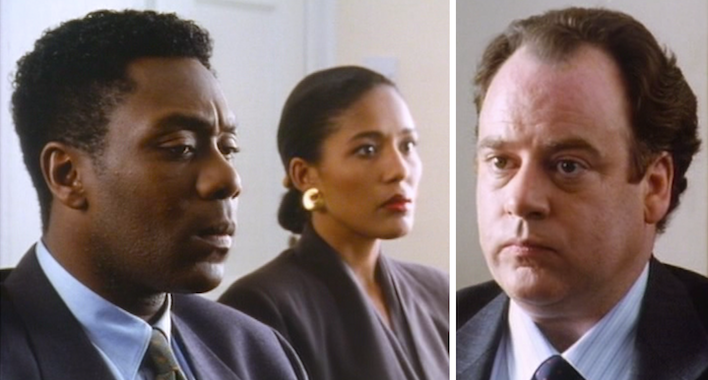 The second explosion comes when Gareth and Janice put on their best clothes to meet with a banker (Geoffrey McGivern) to request a loan with which to purchase Le Chateau Anglais. Though Janice implores Gareth to be on his best behavior, he just can't help himself. It is bankers, comes Gareth's indictment, who are "turning people out of their homes; bleeding the Third World to death; supporting South Africa; losing trillions and billions of pounds in office buildings no one wants; and then 'considering' whether you're going to accept colossal amounts of my money for doing sweet F.A."
(In British parlance, "sweet F.A." stands for "sweet f*** all.")
---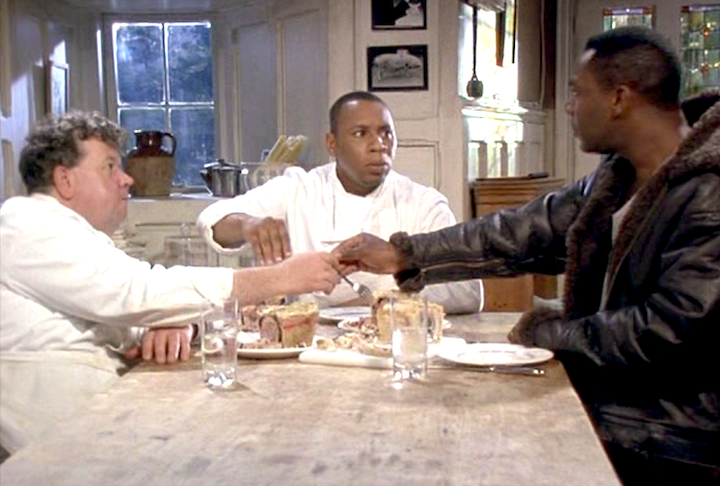 'Masterchef' (Season 2, Episode 5)
In "Masterchef," Everton dares to develop what he calls his "signature dish." (This, from a guy who was cooking dumplings before Gareth took him on.) Everton's idea is a partridge terrine with jelly and a crisp crust. First, Gareth explodes. Then, he agrees to taste Everton's test samples along with another cook, Gustave (Ian McNeice ), who has been assisting Everton.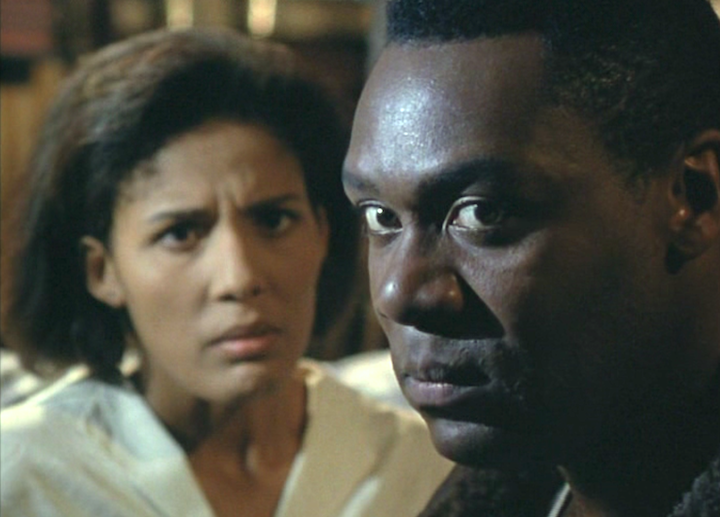 In the middle of the night, Janice looks on helplessly as Gareth seethes over Everton's impudence. Says Gareth: "Just think what he's going to be like when his partridge terrine is on the menu!" Says Janice: "Well, why would you put it on the menu?" Says Gareth: "Because it's absolutely sensational, that's why! I hate him. I hate him."
---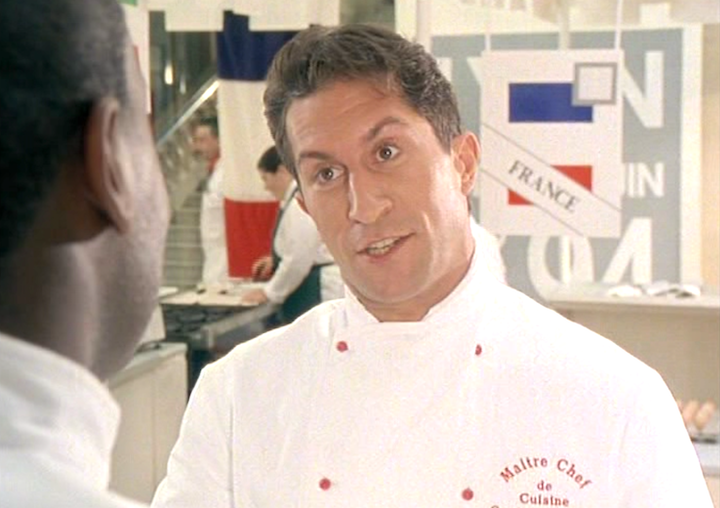 'England Expects' (Season 2, Episode 7)
Gareth and Everton are dropped into Paris for a cooking competition in "England Expects." The rub is that Gareth must use only English ingredients, and that includes wine. This gives the French chefs quite an advantage, and one of them, Gaston (Guillaume Barriere), razzes Gareth mercilessly, greeting him with "Ay, Roast Beef!"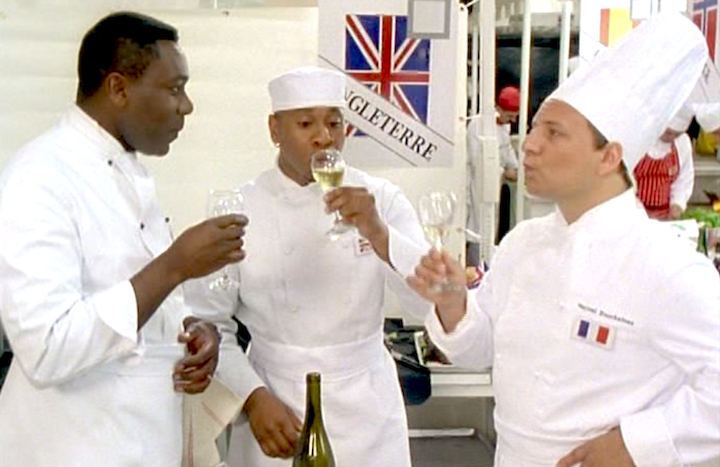 But another more respectful French chef, Marcel (Vincent Nemeth), wishes to sample English wine and — since Gareth and Everton brought along a backup bottle — the three of them drain much of the first bottle opened. But once the cooking commences, and Everton seeks out the backup bottle, it is nowhere to be found.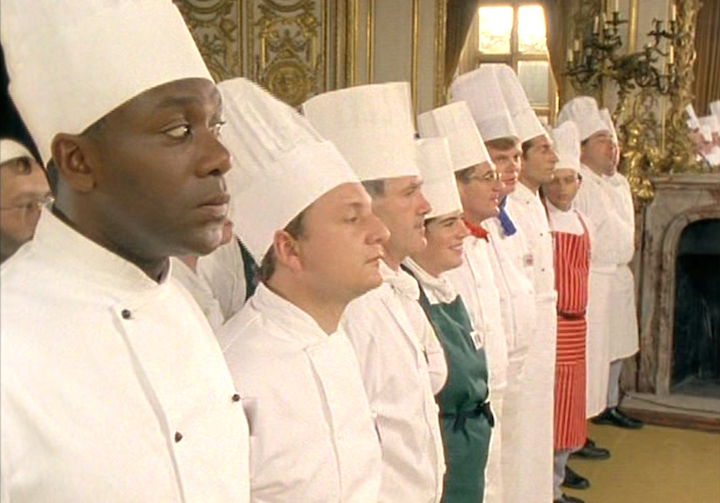 Gareth suspects the AWOL bottle is the result of a prank — or worse, sabotage — by Gaston. This episode, which capped Season 2, is refreshing in that much of it takes place outside the walls of Le Chateau Anglais. Plus, the whodunit (or whereizit?) hangs over the episode, and with it Gareth's fretting over his chances in the competition.
---
Supporting cast(s)
Each of the three seasons has a unique supporting cast playing the kitchen staff. (Only Henry, Lee-Johnson and Griffiths appear in all three seasons.) Season 1 features Claire Skinner as the pragmatic, newly promoted sous-chef Lucinda; and, playing prep cooks, Gary Parker as Piers, an American stoner, and Erkan Mustafa as roly-poly abuse magnet Otto.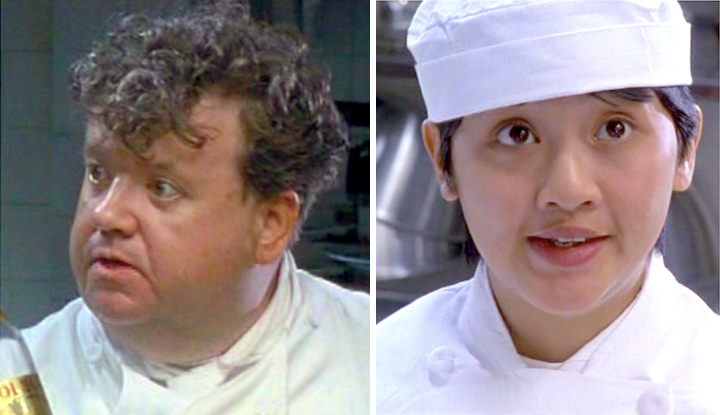 Season 2 standouts include McNeice as Gustave La Roche, an Englishman who has adopted a Frenchy name and, despite landing in a greasy spoon due to his excessive alcohol consumption, still makes an exquisite brioche. After Gareth and Janice brave the seedy storefront eatery and find his cooking marvelous, they offer him a position at Le Chateu Anglais. (McNeice later played Bert Large, the easygoing — albeit, inept and not altogether reputable — plumber in "Doc Martin," opposite Martin Clunes.)
Another standout, Pui Fan Lee, does much with little as Debra, a diminutive prep cook. Lee's reactions are priceless, and she finally gets to shine in "Private Lives" (Season 2, Episode 6), in which her tearful distress over her love life makes working impossible during a particularly hairy lunch rush. (Lee went on to become a beloved kiddie show host on British television.)
Alas, Season 3 (which I don't believe Channel 13 aired back in the '90s) has a "jump the shark" quality. For one thing, the production was shot on video rather than film. Also, in the opening episode, Janice announces that she wants a divorce. To those of us who cherish the Janice-and-Gareth dynamic, which was so lovingly written and so convincingly played, this is anathema.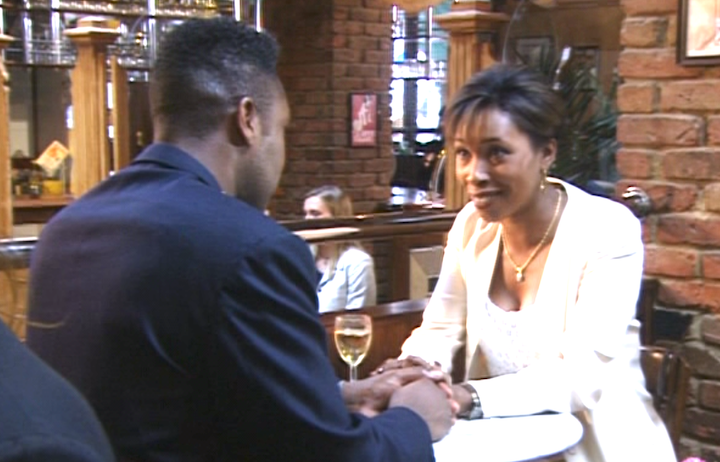 Characters unique to Season 3 include Rochelle (Jo Martin), an old flame who Gareth sees while separated from Janice; Cyril (Dave Hill), a dodgy but good-hearted investor who has purchased Le Chateau Anglais, and therefore is effectively Gareth's boss; Gus (Jeff Nutall), an old salt who is always handy with a one-liner to close a scene; and Savana (Lorelei King), an insufferable American who won't shut up about her days cooking for celebrities in L.A. (I find that the adjective "insufferable" can often be applied to American characters depicted in British programs.)
P.S.: Jo Martin made sci-fi TV history as the first Black person to play Dr. Who.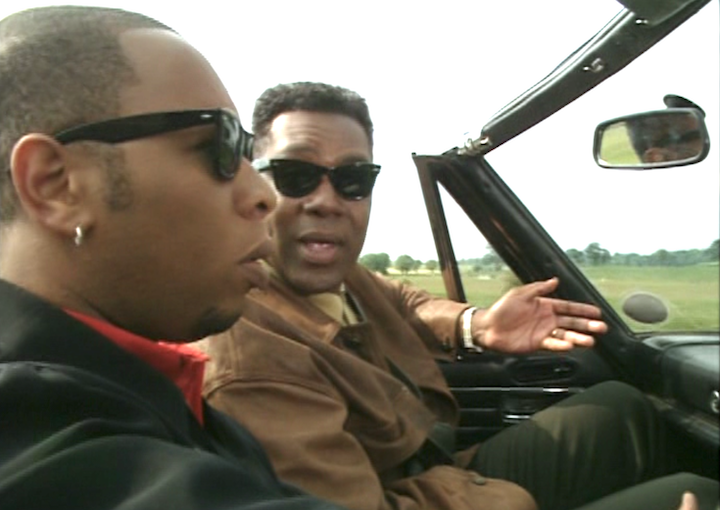 Do Gareth and Janice get back together? I won't spoil it, but I will let slip that Everton steps in to play Cupid, producing for the occasion two pairs of cool shades for he and Gareth to wear. (As Lee-Johnson sat out several episodes of Season 3, Henry and Griffiths are the only cast members to appear in every episode of "Chef!")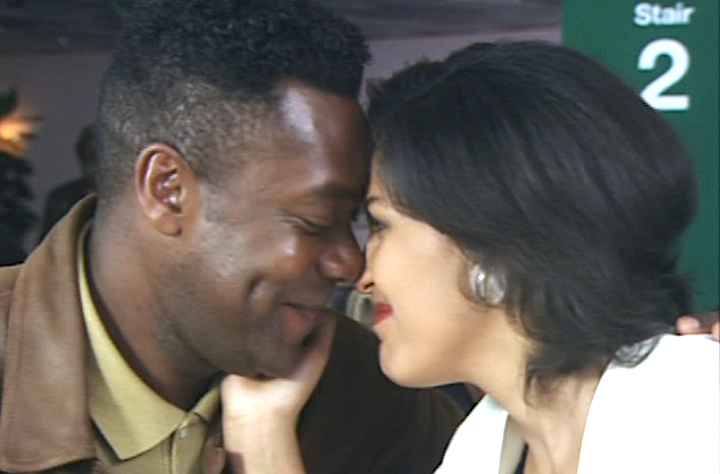 The three-disc, 20-episode set "Chef! The Complete Collection" was released on BBC DVD in 2021. Extras include interviews with Henry and Johnson; cast bios; and a backstage look at the production on BBC's "The Good Food Show."
---
VIDEO
Here's a long excerpt from "Bird in the Hand," the Season 1 finale. The picture quality is not great, but it gives you the flavor of the show.
---
Parting shots