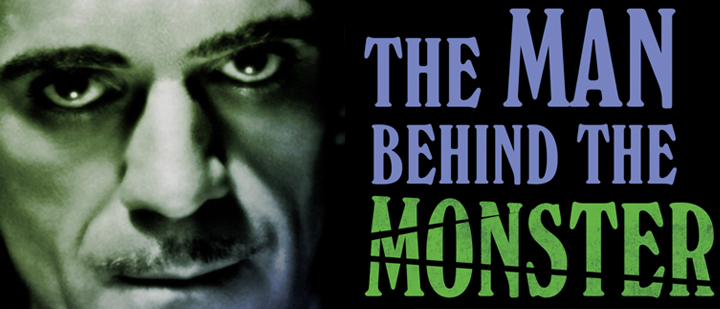 'He never said no.'
---
By Mark Voger, author
'Britmania: The British Invasion of the Sixties in Pop Culture'
---
Hear ye, fellow Boris Karloff freaks: There's a smattering of news about the documentary "Boris Karloff: The Man Behind the Monster," which profiles the unknown actor who donned the electrodes in "Frankenstein" (1931), and went on to become Hollywood's maestro of the monster movie.
The 2021 documentary — which is available for streaming on several formats — will be screened in Rahway on Oct. 15 (see information below). Also, a home video release of the doc is still in the works, despite some delays.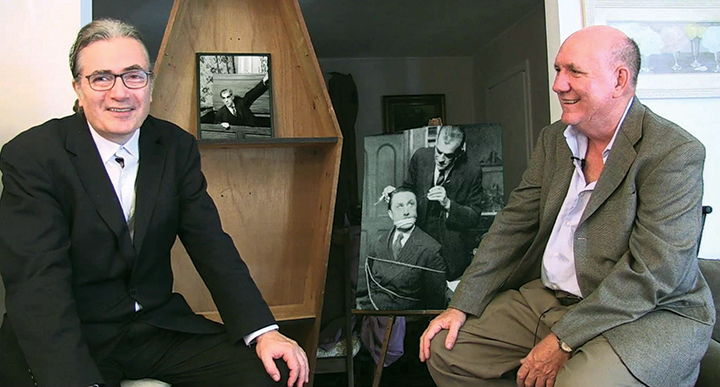 Directed and edited by Scotland native Thomas Hamilton, "Boris Karloff: The Man Behind the Monster" was co-produced and co-written by Hamilton and Ron MacCloskey, a lifelong Karloff fan who grew up in Westfield. (MacCloskey has hosted me on his program "Classic Movies With Ron MacCloskey" on Edison TV.)
The documentary came about after MacCloskey watched the TCM premiere of Thomas' previous film "Leslie Howard: The Man Who Gave a Damn" in 2018. MacCloskey tracked down the director's email address and pitched a Karloff documentary. A Kickstarter campaign got the project rolling.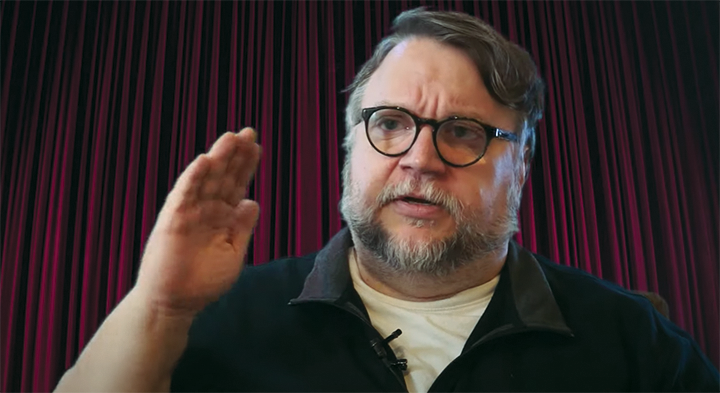 Interview subjects who appear in the film include Guillermo del Toro, Christopher Plummer, Peter Bogdanovich, Roger Corman, Dick Miller, Ian Ogilvy, Donnie Dunagan, Jack Hill, Daniel Haller, Peter Asher, Stefanie Powers, Joe Dante, Don Glut, Sara Karloff and Bela Lugosi Jr.
Four of the interviewees — Plummer, Bogdanovich, Miller and Glut — have died since being filmed, sobering proof that preserving these memories is an important mission. Below is the trailer for the documentary from Shout! Studios, Abramorama and Voltage Films Limited.
MacCloskey become a Karloff fan indirectly, after painting and glueing a model kit. "When I was 7 in 1962, I got my first Frankenstein model," he said during a recent call. "Between the models and the magazine Famous Monsters of Filmland and the movies on TV, I got hooked. That was it."
His goal for the documentary: "We wanted to show the depth of work in Karloff's career. 'Biography' and all of these things have done profiles of Karloff, but they've all been 'cookie cutter.' We wanted to show that he had a marvelous range. Even though he was typecast (in horror films), he used that to his advantage. One agent told me, 'He never said no.'"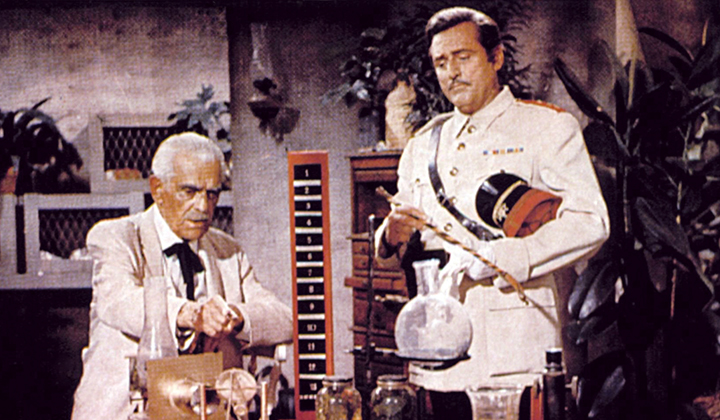 I likewise spoke with Hamilton, who contacted me after seeing my posts about Karloff's last four films, which the actor made in his final year for the Mexican studio Azteca Films. I maintained that for decades, these films had been unfairly maligned by people who likely never saw them. My theory jibed with something Hamilton learned while interviewing Hill, who directed Karloff in English-language scenes shot in Los Angeles with Mexican cast members. (Karloff's doctor forbade him to travel to Mexico.)
Said Hamilton during our Zoom meetup: "I think one of the things that tends to be assumed is that he's basically just doing the same thing in every film — that he's got a couple of scenes, but he has no idea of what's going on in the rest of the film, and then it's just been cobbled together. I think part of this has to do with something Jack Hill told me, which was that they were meant to be shot in such a way back in Mexico, and he hoped to be personally on set to direct those scenes."

That plan died with the films' producer, Luis Enrique Vergara, who passed away in 1970 at the tragically young age of 47.
Continued Hamilton: "Because the producer died, and there were various sort of tax problems, the films were (finished) with a completely different director and crew. So there was lost continuity with the scenes that had been shot, even though there was a script. There was less continuity than there would have been, had it been done the way they originally planned. And this does give the films a kind of choppy feel."
That choppiness varies wildly depending on the film. In my view, "Isle of the Snake People" — which, not coincidentally, was the first film completed — has solid continuity throughout. After that, "House of Evil" has, eh, passable continuity; "The Fear Chamber" gets pretty choppy; and "The Incredible Invasion" is an outright mess. Still, the films are worth watching as Karloff's swan song. The actor was giving his all, or what was left of it.

"Karloff kind of reminds me of (silent era comedian) Buster Keaton, in a way," Hamilton said. "There's another man — he kept working as long as he was physically able to. Even when his wife knew he was dying, he was still filming. Karloff and Keaton have much of that same quality of always giving their best.
"I wish I had the full footage of Karloff and Keaton at that baseball match (a charity exhibition in 1950), when Karloff is done up as the monster (and Keaton plays the catcher). It's the Jack Pierce makeup, and Jack is there touching it up. I would love to see the footage of when Karloff comes up to the stump, and Keaton does the swoon. It must exist somewhere."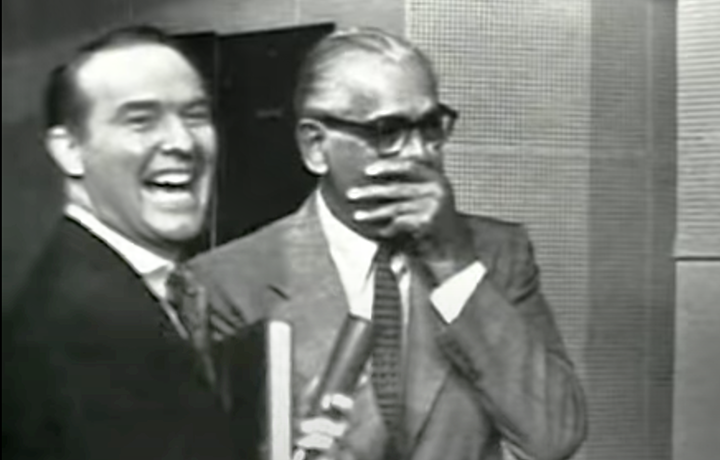 Hamilton and I also touched upon how Karloff, an intensely private man, was clearly uncomfortable while doing "This is Your Life," the 1950s TV biography show in which celebrity subjects are surprised by host Ralph Edwards.
"With the Karloff 'This is Your Life,' he really hated doing it," Hamilton said. "Because he was, like, 'Are they going to talk about my wives? Are they going to talk about my background?'"
Sometimes, even the scary guy can get scared.
---
Where to watch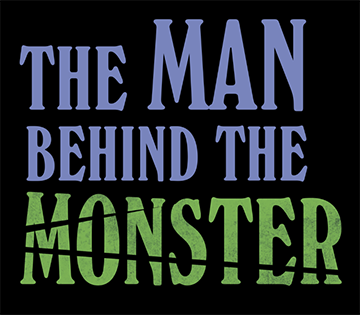 SAT. OCT. 15:  7:30 p.m. at Union County Performing Arts Center in Rahway. Admission: $10. More HERE.
The documentary is also available for streaming on several formats, including Amazon Prime, Apple TV, Google Play, Microsoft, Roku, Vudu, Sling TV and YouTube. MacCloskey further reports that following some delays, a long-planned home video release is still in the works. There is no firm date yet, but he predicts the film will be available on DVD, Blu-ray and in a "collector's edition" that includes both formats plus a 16-page booklet.
---
POSTER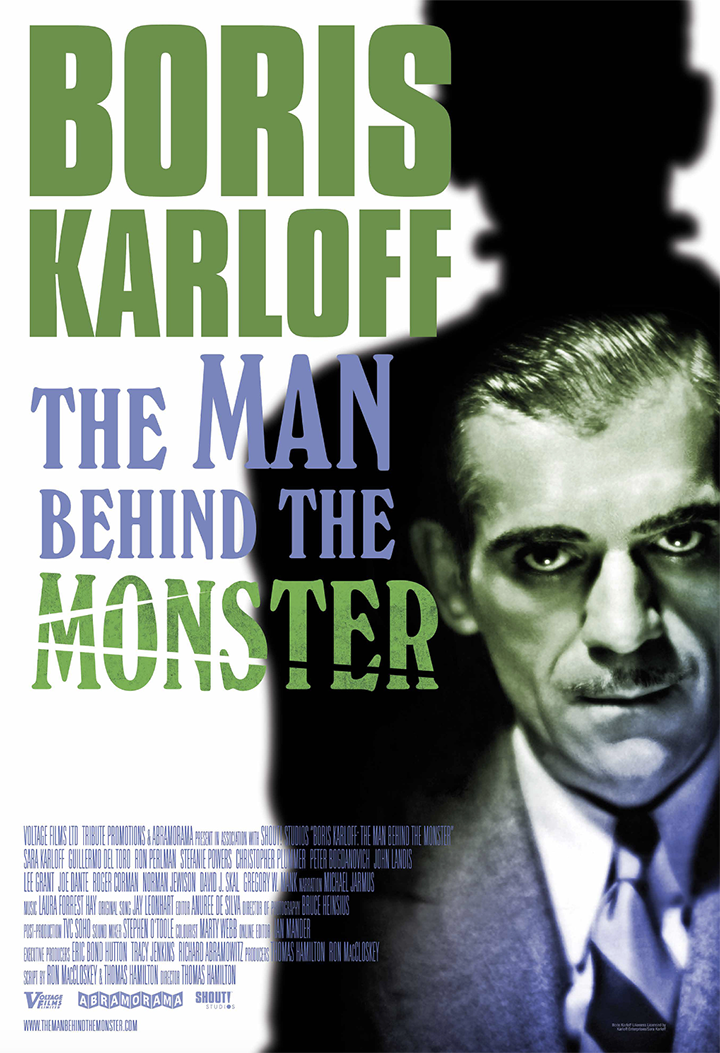 ---
VIDEO
Karloff reluctantly plays along with host Ralph Edwards on "This is Your Life" (1957). There's a great moment between Karloff and "Frankenstein" makeup artist Jack Pierce. "I owe him a lot," Karloff told the world without hesitation.