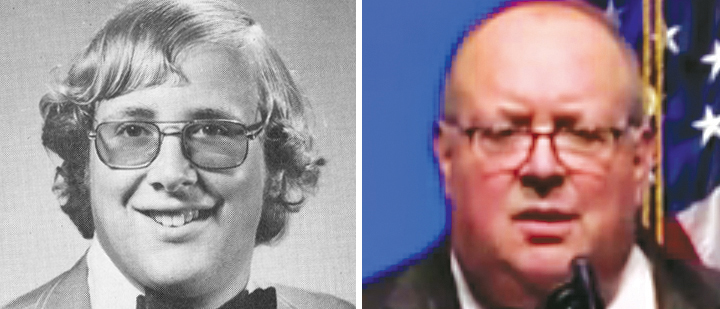 A moving prayer on the world stage
In the immediate aftermath of yet another mass shooting — a horrific phenomenon that remains maddeningly common in modern America — a man stepped onto the world stage and delivered a solemn, moving prayer. His faithful at Congregation Shaaney Tefilla in Carmel, Indiana, knows him well, and the rest of us have just caught up. Now the world knows the name of Rabbi Benjamin Sendrow.
Earlier on that day — Saturday, Oct. 27, 2018 — 11 people were killed and six injured by a man who reportedly yelled "All Jews must die" before opening fire on the Tree of Life Congregation Synagogue in Pittsburgh. President Trump, who was speaking in Indianapolis, invited Sendrow and Pastor Tom O'Leary to deliver prayers with, Trump reckoned, about eight minutes to prepare.
"We pray today for moral clarity," Sendrow said during his pointed prayer. "Let us not dismiss this as an act of insanity, but let us see It for what it is: an act of evil." Below is Sendrow's full prayer.
For his fellow class of '76 graduates of good old Cherry Hill High School East in Camden County in South Jersey, it was surreal to see one of our own rise to the occasion in this intense and important moment.
Ben is one of my best friends from those old high school days. (If I were to write a movie script like "Grease" or "Happy Days" based on my old high school gang, Ben would be one of the main characters, and a hilarious one.) I know him as a family friend, fellow member of the Cherry Hill East freshman and JV football teams (our freshman-year record was 2, 6 and 1) and winter and spring track teams (we both threw shot put). His mom, Flossie, treated me like a son. I've been in bands with his brother, David, aka our drummer "Fro," since the mid '70s. Ben is in our hearts. My family is so proud of him.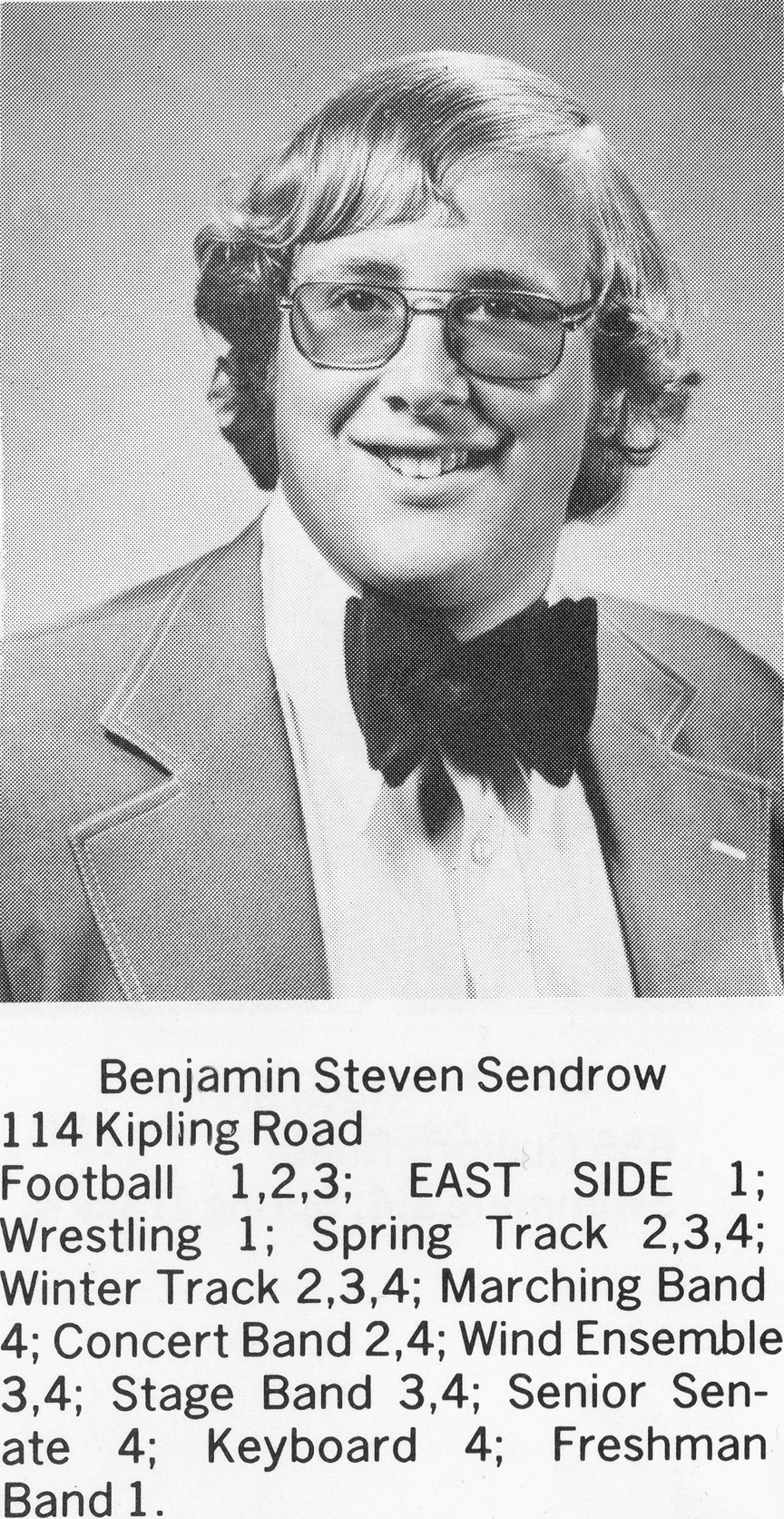 Above is Ben's graduation portrait from the 1976 edition of Eidolon, the Cherry Hill East yearbook. As you can see, the cat did a lot of stuff. I seem to remember that in freshman year, Ben was on both the football team and in the marching band. They practiced simultaneously! I don't know how he did it. The guy was/is funny, warm, smart — just a sweetheart.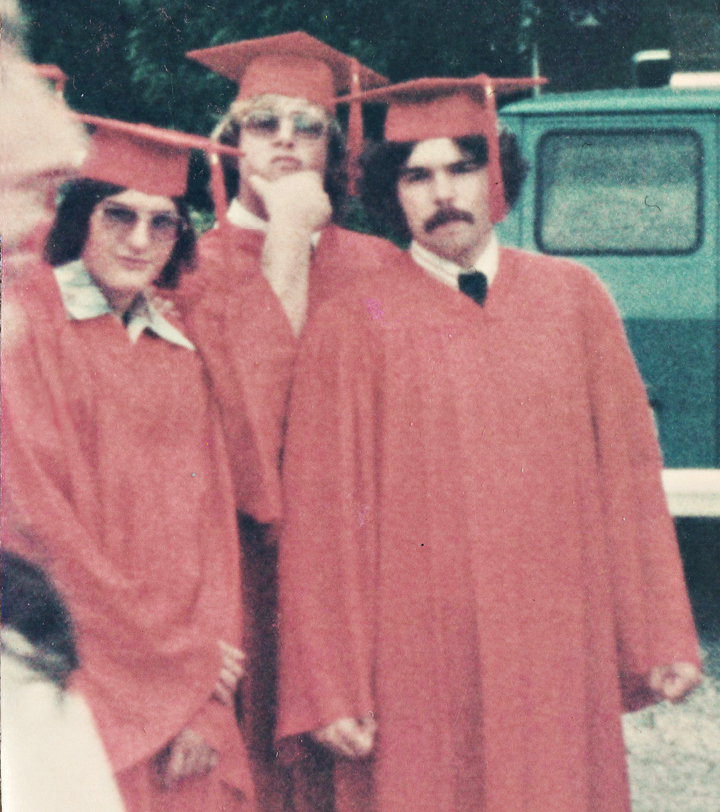 Here's a photo my mom took in June 1976 — Graduation Day (if you can't tell by the caps, tassles and robes). From left: John Young (nobody called him "John" … we all called him "John Young"), who put the drums on our CD "From the Heart"; Ben, striking a professorial pose; and myself with a mustache from the days when mustaches were mustaches.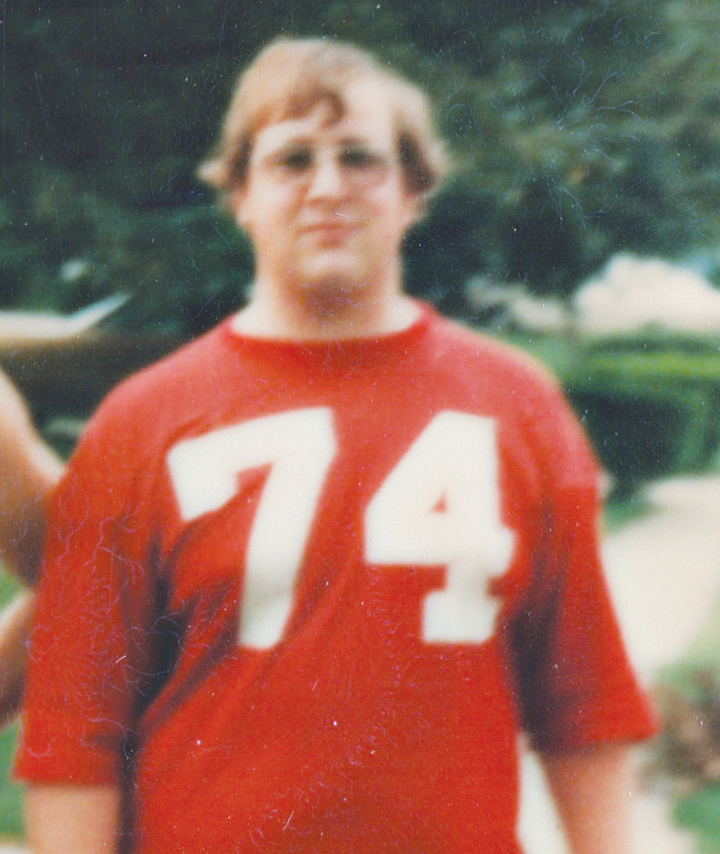 Here's Ben as I will always remember him, standing in front of his family home in the Down's Farm section of Cherry Hill. It seems, through the haze of decades, like a carefree time. But today, Rabbi Benjamin Sendrow has assumed an awesome, even fearsome responsibility, one he did not seek. He is a voice. I know he will bear this responsibility like the champ he has always been. Go, Ben!