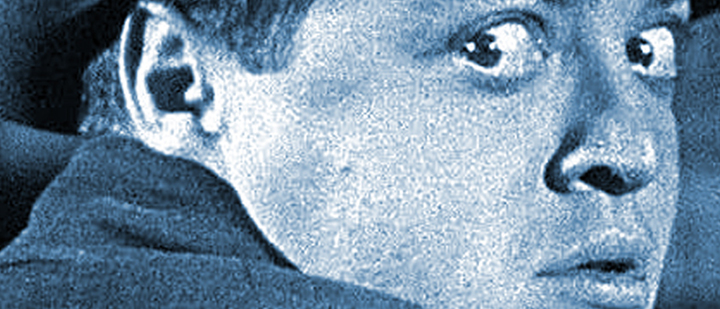 Paranoia in pre-WWII Berlin
The director of 1931's "M," Fritz Lang, and the film's star, Peter Lorre, would flee Germany later in the decade, as the Nazi Party rose to power.
It is the world's good fortune that prior to their flight, Lang and Lorre collaborated on this dark masterpiece, which gives us a notion of pre-World War II Germany that has nothing to do with goose stepping. It's just people trying to live their lives.
"M" is a tour of a Berlin that is still struggling, and still recovering, in the years following the first world war. But circumstances make this is a tense, jittery Berlin. The city is terrorized by a serial killer whose prey of choice is innocent young girls. In his first starring role, Lorre is riveting as Hans Beckart, a mentally ill man who was declared rehabilitated, and has been re-released into society — ill-advisedly, it turns out.
Via an eerie juxtaposition, we first see Beckart as a silhouette. In a visually seductive, pre-noir film that is all about contrasts of darkness and light, Beckart's shadow appears on a poster warning of the murder spree, onto which a ball is bounced by little Elsie Beckmann (Ellen Widmann), an unaware neighborhood girl.
Lang and his cinematographer, Franz Arno Wagner, then invite us into the halls of power as well as the dank cellars of the underworld. We meet citizens of every strata, from politicians to beat cops, detectives, prostitutes, beggars, gangsters, street vendors, petty thieves, washwomen … and children. Folks in the street are beyond stressed out; they have begun accusing one another of being the killer.
The overstretched police force is under intense pressure to identify and capture the killer. It's an imperative shared by the city's criminal element who, tired of nightly police raids, are just as eager to stop the spree. Wagner's omniscient inspection of the beggars' operation is especially instructive, with its surprisingly well-organized collections of discarded breads, meats, cheeses, and cigar stubs. Wouldn't you know it — of all the groups pursuing the killer, the beggars prove the most adept.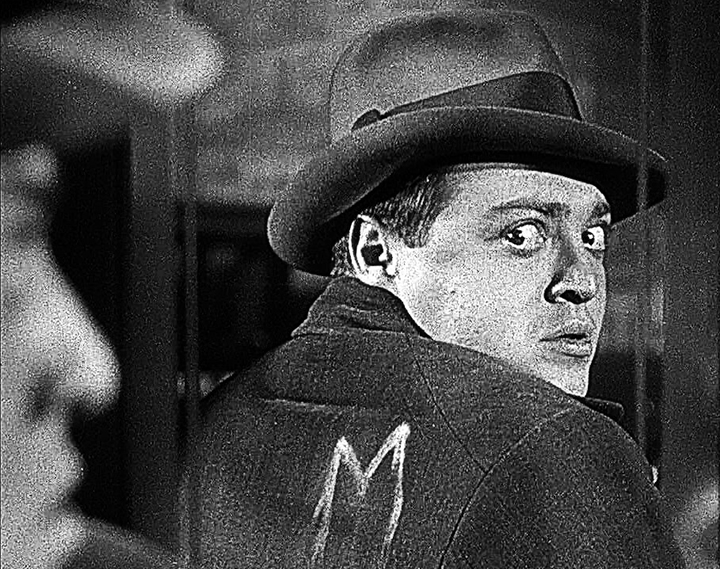 Spoiler alert: Don't read the following if you have not yet seen "M," a movie I highly recommend.
In its third act, "M" gets philosophical, with a captured Beckart debating criminal intent (as it applies to the mentally ill) in a "courtroom" consisting of the aforementioned gangsters, beggars, and their downtrodden associates. Fighting for his life with eyes blazing, Beckart makes the case that he is compelled to commit these horrible crimes, and therefore cannot be found guilty of them.
Try telling that to Elsie's mom.
---
'M'
Starring Peter Lorre as Hans Beckert; Ellen Widmann as Frau Beckmann; Inge Landgut as Elsie Beckmann; and Otto Wernicke as Inspector Lohmann
Written by Thea von Harbou and Fritz Lang
Cinematography by Franz Arno Wagner
Produced by Seymour Nebenzal | Directed by Fritz Lang
[Nero-Film AG]
---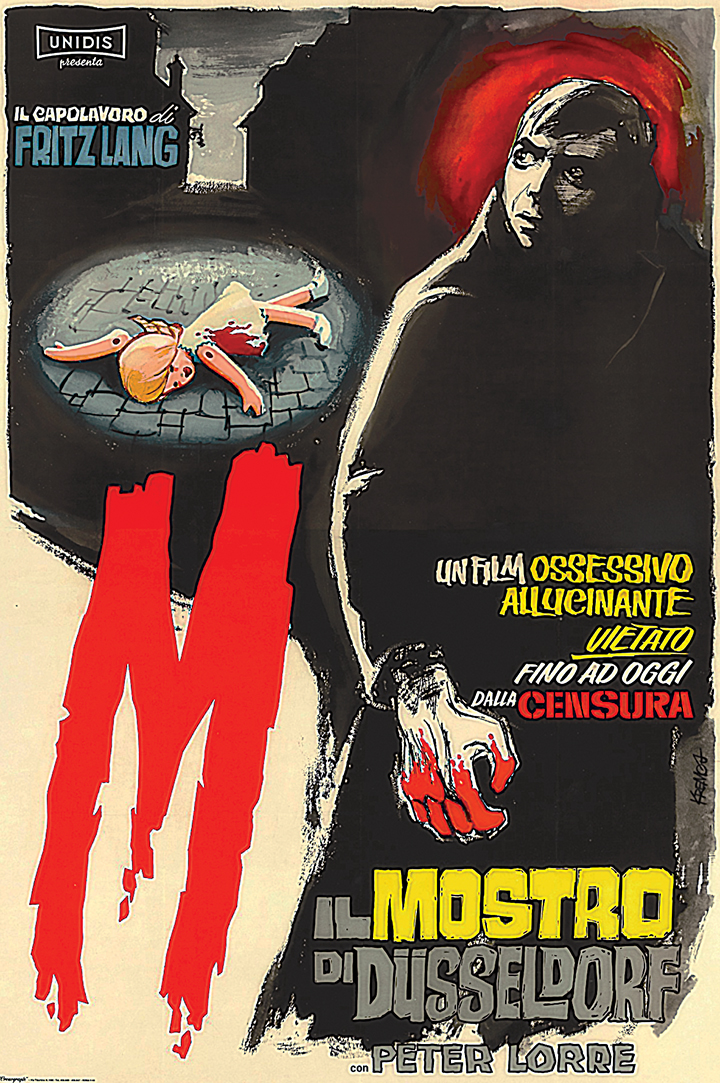 ---
TRAILER