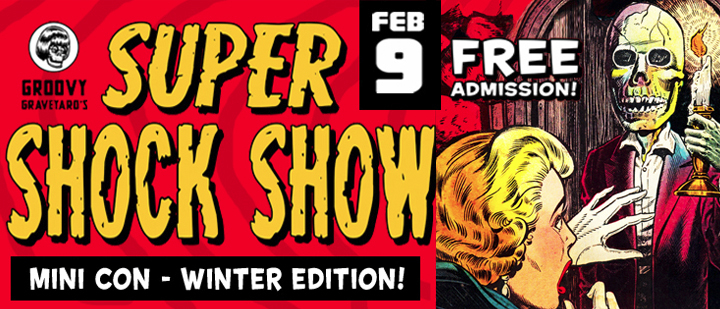 Begone, winter doldrums
Cool peeps. And a refuge from cabin fever.
The second edition of the Super Shock Show held at Groovy Graveyard in Asbury Park on Feb. 9, 2019, provided an impetus to brave the bone-chilling cold, engage in interesting chatter, and ogle sweet merch and artwork.
Eric Krause — the show's organizer and the proprietor of Groovy Graveyard — assembled another eclectic guest list, heavy on the artists.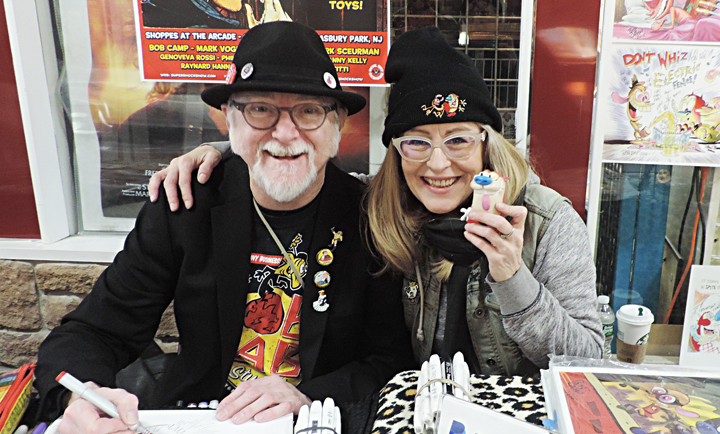 Here's Bob Camp and Michele Ford, as funny and fun-loving as anyone I've met. Bob is an artist, animator and a driving force behind the now-classic — and cheekily vulgar — cartoon series "Ren and Stimpy" (1991-1996), which yielded the catch-phrase "Happy, happy, joy, joy."
The couple's table was busy all day as young adults who grew up on "Ren and Stimpy" paid tribute. Said Camp on the show's sometimes adult humor: "We weren't making shows for kids. It's family entertainment. You grow up and get the jokes." He added: "When it started running outside of Nickelodeon, that's when we got our college audience."
Two toys on Camp's table garnered attention: Eye-Bulging Ren and Bobble-Booty Stimpy. "They didn't make toys like this when the shows were on," said Camp. MORE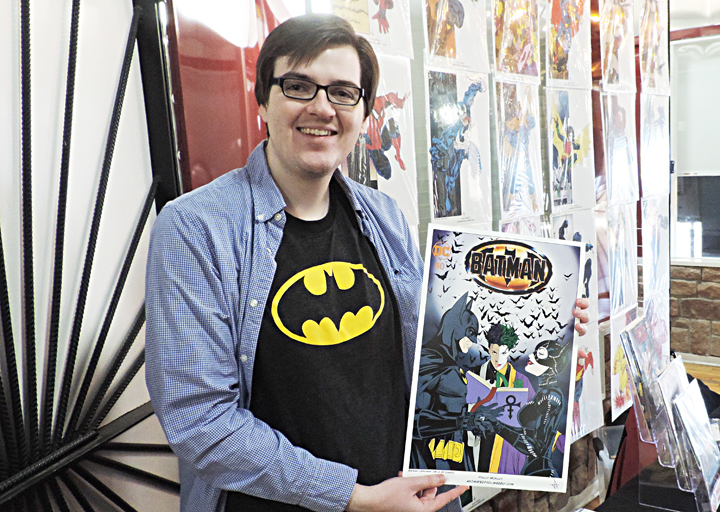 I was impressed with artist Philip McNulty, a fellow South Jersey boy who was born in Philly and grew up in Berlin in Camden County. (I bought many of my earliest comic books at the good old Berlin Auction and Farmers' Market — the copies with the ripped covers that went for a nickel.)
McNulty is a fanatical fan of Tim Burton's 1989 movie "Batman," and wore a T-shirt with the yellow oval bat emblem that came to symbolize that film in marketing and memory.
The artist displayed a print of his cover for DC Comics' "Batman" #60, which underscores his passion for the '89 film. He depicts the Michael Keaton Batman marrying the Michelle Pfeiffer Catwoman (from the 1992 sequel) in a ceremony officiated by … music icon Prince. Prince's face is split down the middle, Two-Face style, but he's not Two-Face. One half is Prince, the other is the Joker. It all makes instant sense.
The logo atop the cover is, literally, the original logo from the 1989 film, cheezy '80s airbrushing and all. (This was before Photoshop was widely used, making the logo a veritable graphic artifact.) Said McNulty, "It's the greatest gift DC could have given me: that logo in 600 DPI" — a large size for optimum reproduction, to non-graphics-nerds.
McNulty said he first heard Prince and saw the Joker at age 4, when he watched the 1989 film in a theater. The movie was hardly child-friendly. Was McNulty frightened at so young an age? "No!" he said. "I thought, 'This is it.'"
Another inspiration was Todd McFarlane's run on Marvel's "Spider-Man" comic books. Later, when McFarlane kicked off "Spawn," McNulty collected the books, but wasn't permitted to read them. His father, also a comic book guy, told young Philip he could look at the covers (which were bagged-and-boarded), but would have to grow up a bit more before actually reading the stories, due to their dark adult themes.
McNulty teaches art in Camden, where his aim is to embolden young students to think of art beyond mere illustration — and to not be discouraged. Said the artist: "People say, 'You can't draw.' I tell (students), 'Look around. Everything you see is designed.'" MORE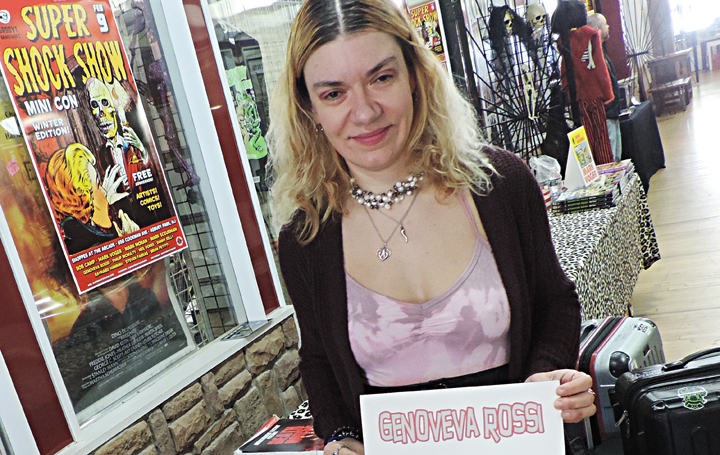 Here is scream queen Genoveva Rossi, whose films include "I Was a Teenage Alien Mutant Cyborg," "Soulless 2" and "Soulless 3." Rossi is in "BloodMania," which was co-directed by horror legend Herschell Gordon Lewis, the filmmaker behind the groundbreaking 1963 gore classic "Blood Feast" who died at age 90 in 2016.
According to Rossi, Lewis only had a small role for her in "BloodMania," and offered to instead give her a larger role in "the next one." Rossi wisely grabbed the smaller role. "BloodMania" became Gordon's final film. MORE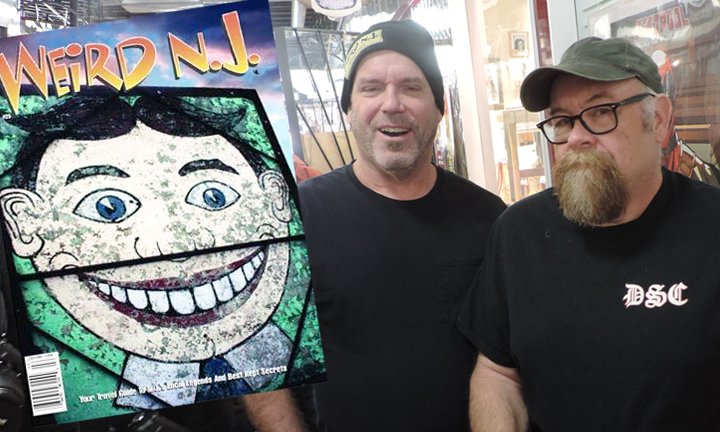 Mark Moran, left, and Mark Sceurman make up the Mark-and-Mark team behind Weird NJ magazine, a journalistic institution that has confirmed, time and again, what we'd always suspected: That weird sh*t happens in New Jersey. MORE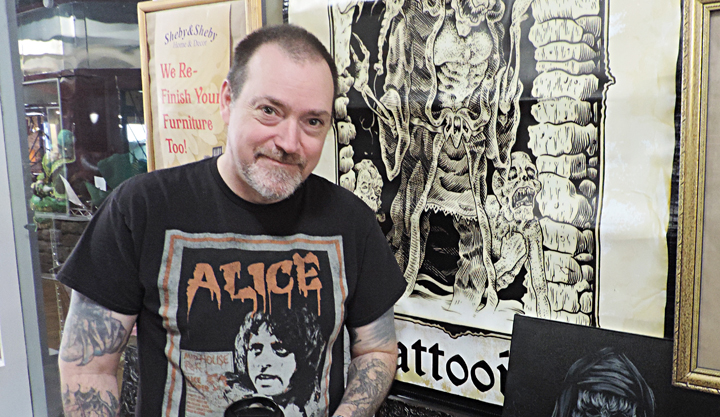 This is Raynard Hannah, whose intricately detailed artwork explores macabre themes. Hannah's work appears in framed prints … and on human flesh. He is also a tattoo artist. MORE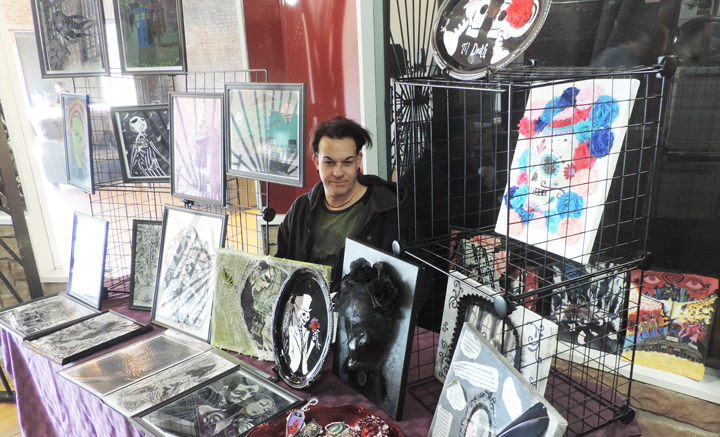 Speaking of the macabre, the art of Danny Kelly is often about death. In Kelly's work — which would be at home in Tim Burton animation — he depicts such morbid figures as Edgar Allan Poe, Gomez and Morticia Addams, Leatherface, and the Bride of Frankenstein, a recurring subject.
Kelly's art goes beyond prints to jewelry such as broaches featuring his imagery. Kelly scores local cred with his illustration of a zombie apocalypse amid Asbury Park's old Palace Amusements building — not in its heyday, but in its final, "crumbling" period.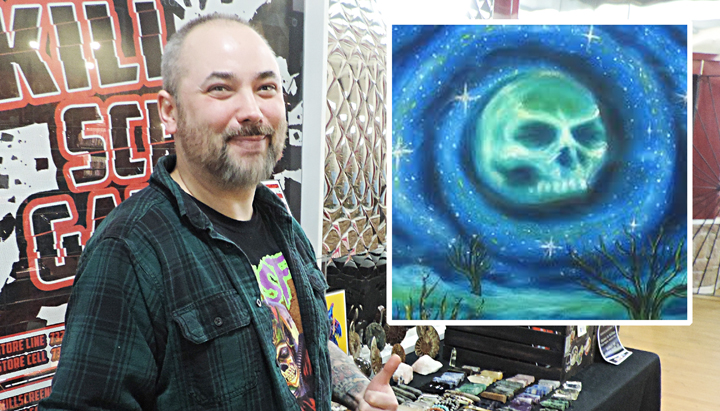 Artist Brian Petitti works in oils, a medium notorious for requiring long periods of drying between dabs of the brush. (This is one reason many artists prefer acrylics.) The self-taught Petitti's solution: At any given time, he has 20 or 30 paintings in progress, hanging in his home. How long must he wait between applications? "It depends on things like the thickness (of the paint)," Petitti said. "Anywhere from a few days to six months." MORE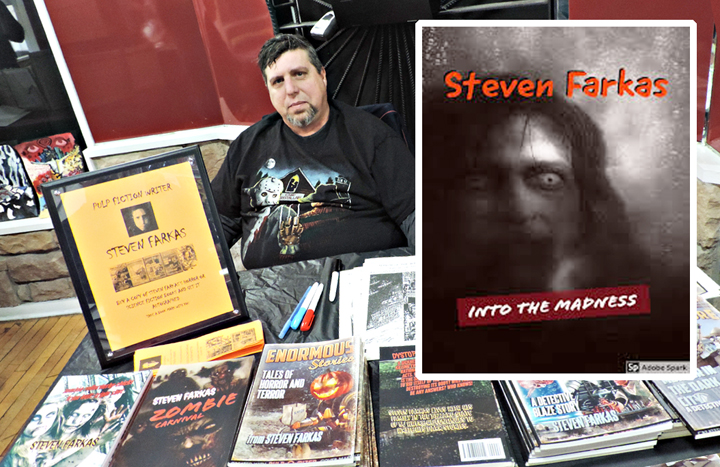 This is Steven Farkas, who writes sci-fi and "pulp horror" fiction. Farkas is at work on podcast adaptations of his writings. MORE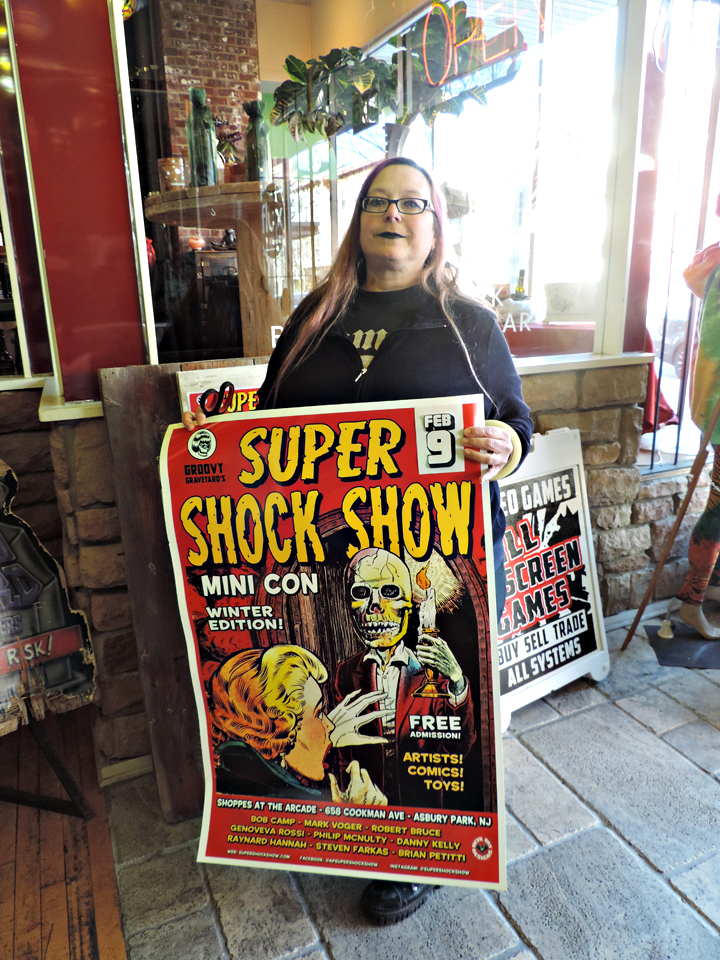 Here's Reg Satana, who long ago earned local-legend status as a drummer, scenemaker and all-around hilarious person.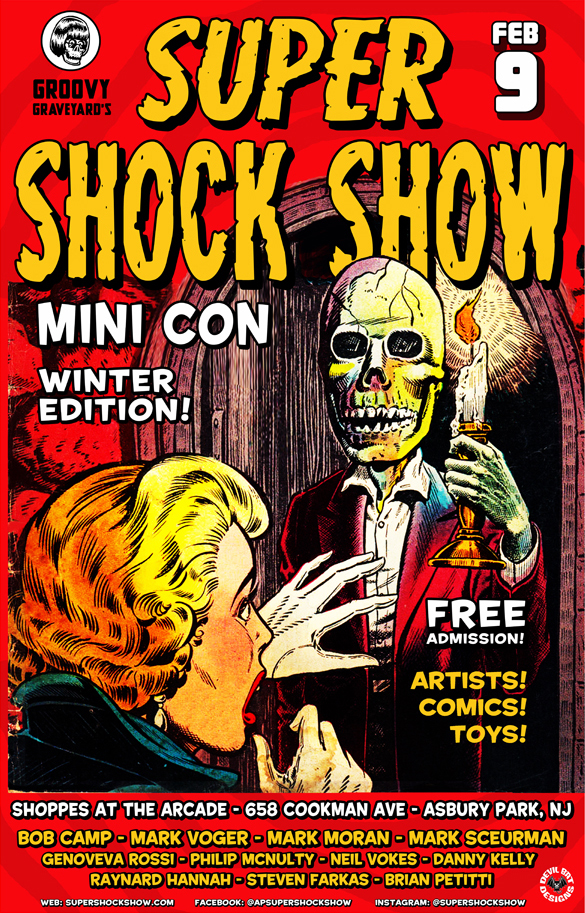 And here's the Super Shock Show II poster, designed by Eric using (what else?) pre-code 1950s horror comics art.
P.S.: Neil Vokes had to cancel, but by way of apology, he sent along reproductions of some of his artwork, including a Universal-vs.-Hammer masterpiece (Lon Chaney Sr. vs. Herbert Lom! Bela Lugosi vs. Christopher Lee! Lon Chaney Jr. vs. Oliver Reed!).