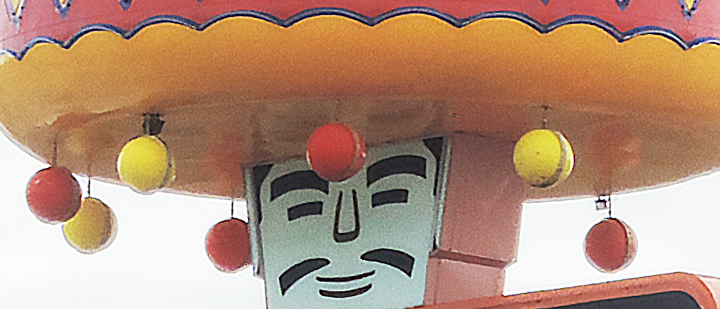 An Interstate 95 classic
BLOGGER'S NOTE: Following is my third and final post about my recent trek from New Jersey to Florida. 
Finally, there was my (re)visit to South of the Border, a sprawling tourist attraction in Dillon, South Carolina. As a colleague from the area put it, "Someone went to the middle of nowhere and said, 'Hey, let's build a tourist trap right here!'"
There's all kinds of stuff going on at South of the Border, which is just south of the North Carolina border (hence the name), and marks its 70th anniversary this year. There are shops, gas stations, rides, restaurants, a "motor inn" (with pools and sauna), a convention center, the Sombrero Observation Tower … and many giant statues of it's sombrero-clad mascot, Pedro, which doesn't just idle at Offensive Stereotype, it grinds gears.
But South of the Border seems to have a sense of humor about itself. It kind of knows it's no Disney World. As I recalled from childhood, there were numerous billboards hawking SOTB from, like, a hundred miles out, each one counting down the miles as you neared the attraction. (If nothing else, the billboards are a handy measure of how much ground you are covering.)
Anyway, in 2020, I had to pull in. I needed to see what, if anything, I could remember from 1966, when my dad drove us from South Jersey to Miami Beach on a family vacation.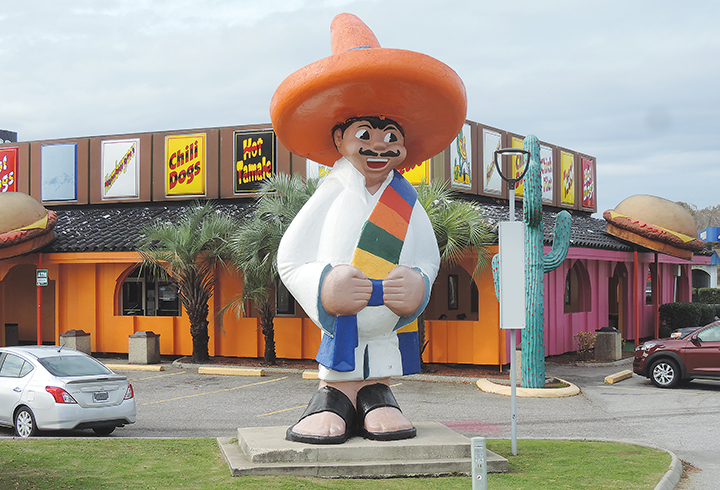 Gosh, very little at South of the Border looks familiar, except for one sign. (I'm saving that one for last.) Above stands Pedro in front of an eatery. Leo Carrillo thinks this statue is racist.
(Yeah, that gag is a little bit "inside." Scroll to the bottom for clarification.)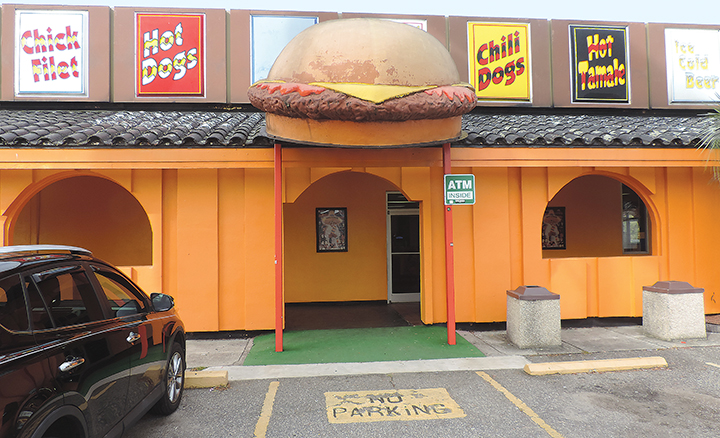 Another view of that eatery. For children (and most men), any time you can eat at a place that has a giant cheeseburger over the entrance, it's a good thing.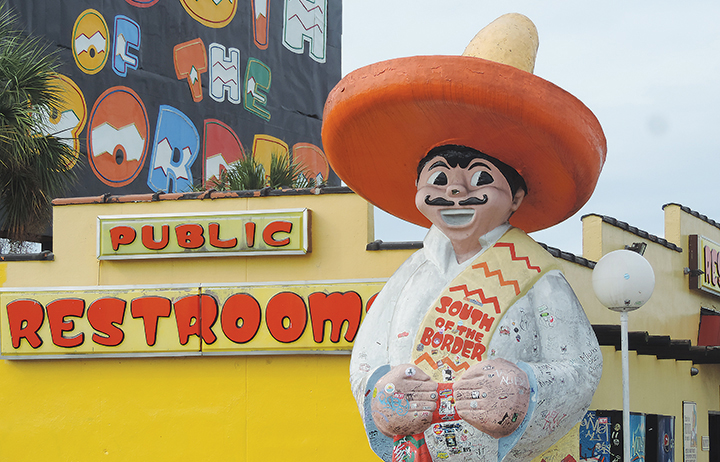 Here's Pedro in front of the restrooms. He seems to be bidding you, "¿Tienes que ir al baño? Sé mi invitado, viajero cansado."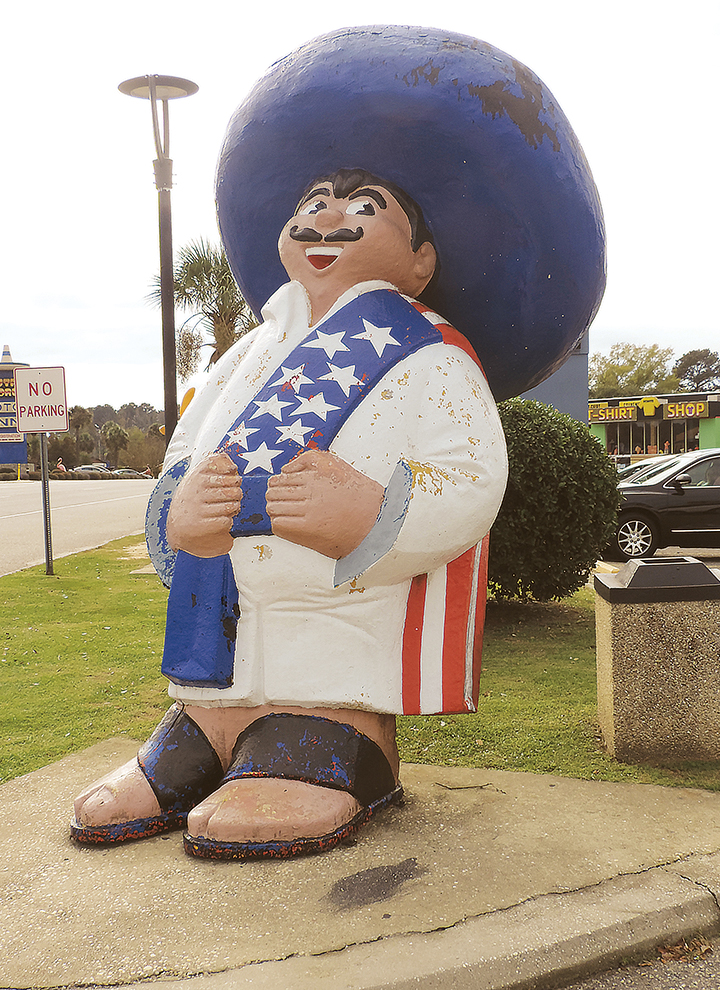 Here's Pedro wearing what appears to be Evel Knievel's karategi.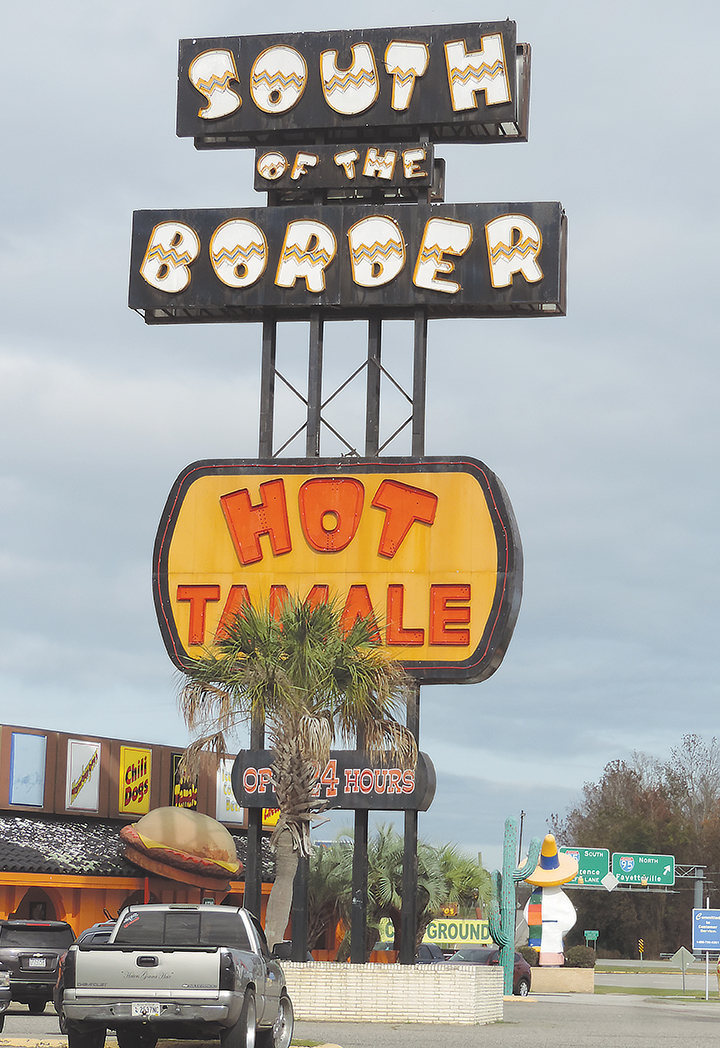 Signage that can't be missed from Interstate 95.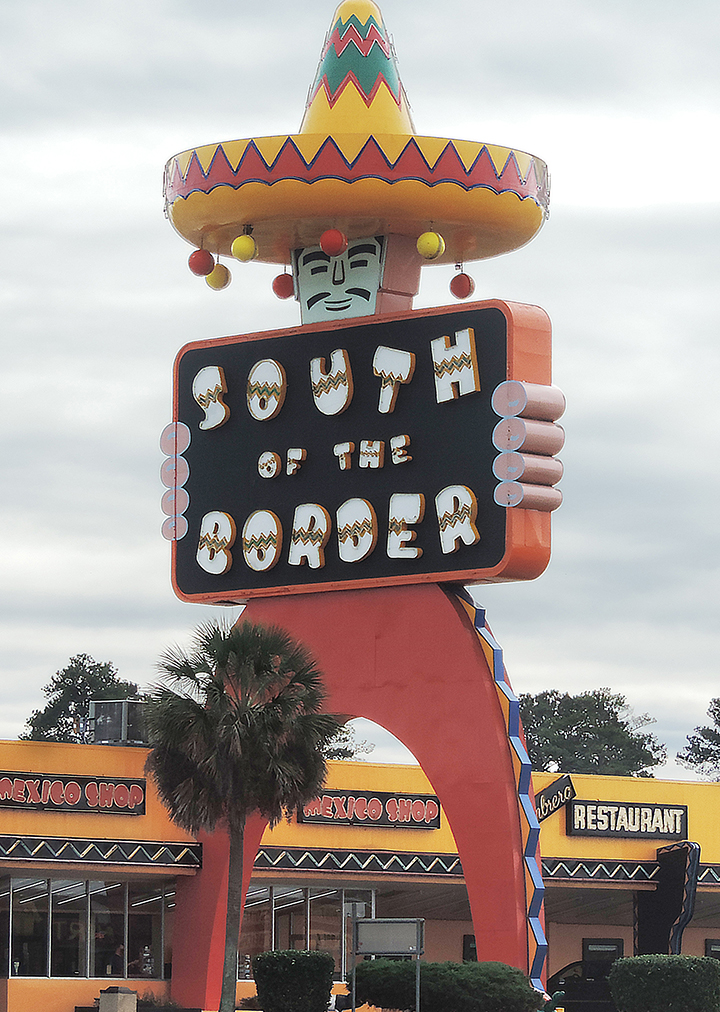 And finally, here is the only thing I do remember (or think I remember) from my '66 visit to South of the Border. The minute I saw this guy, I flashed back. But is memory playing a trick on me? Was he in existence in the Year of Our Lord 1966?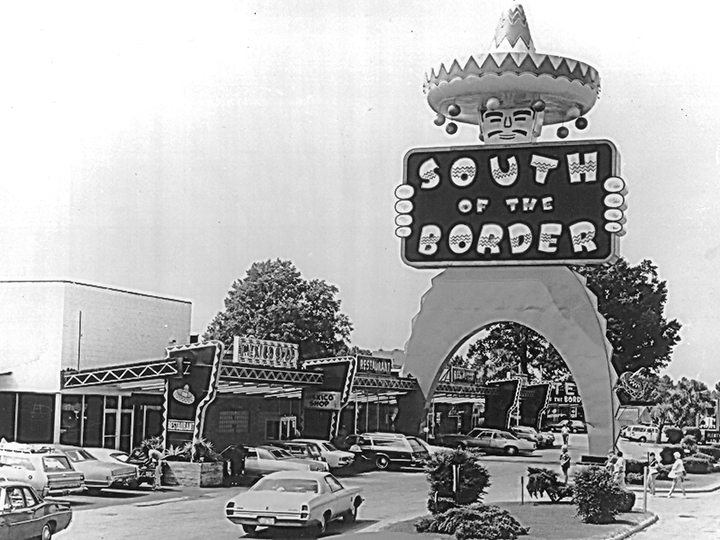 Yes! My hippocampus is still firing on all cylinders! Check out the vintage automobiles in the above photo (from the South of the Border website)! Heck, they look like '66 models!
---
VIDEO
The Magic Geekdom's video profile of SOTB has some cool drone's-eye views of the attraction.
---
Joke clarification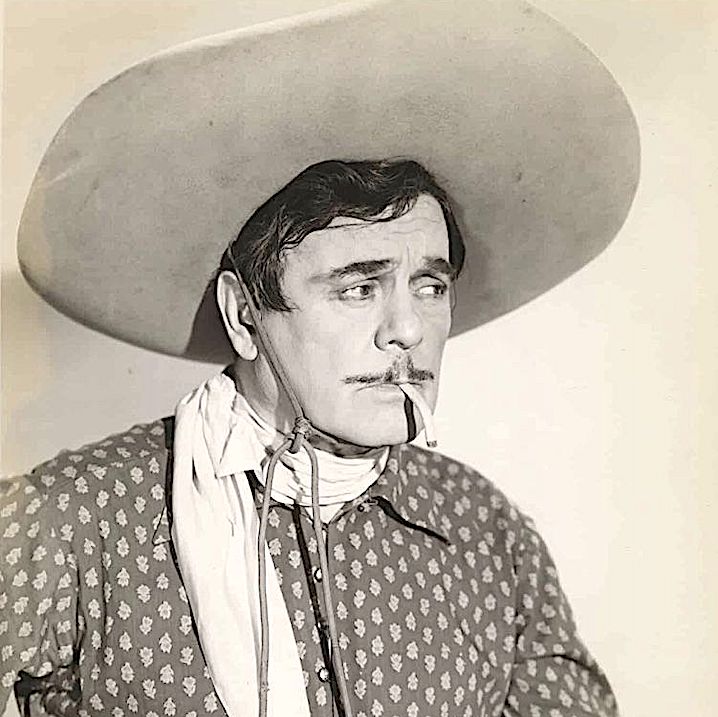 Leo Carrillo (above) played Pancho on TV's "The Cisco Kid." A Los Angeles native of Spanish ancestry, Carrillo was Hollywood's go-to for any role requiring a sombrero.
There's a state park in Los Angeles County named after Carrillo. (He served on the park's commission.) "Beach Blanket Bingo" and "Attack of the Crab Monsters" were filmed there. Roger Corman once sent Peter Bogdanovich there to film new scenes for "Voyage to the Planet of Prehistoric Women" (1968), telling Bogdanovich: "Leo Carrillo Park can double for the Red Sea."