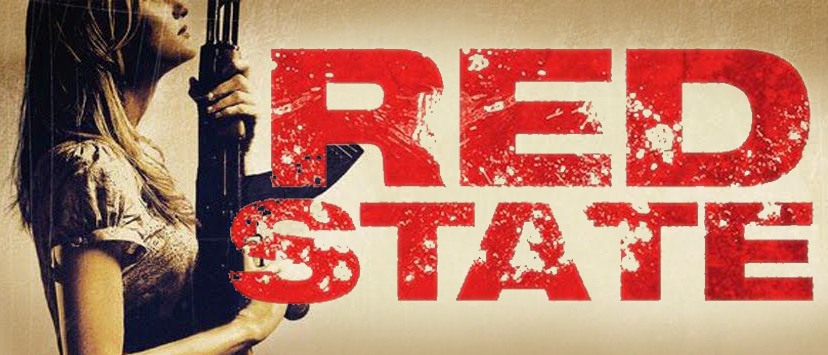 This stuff really happens
When Kevin Smith — the auteur behind talky raunch comedies from "Clerks" (so full of promise) to "Cop Out" (so not good) — announced he would make a horror film, to many of us, the conclusion seemed forgone: It would be torture porn with funny, raunchy dialogue.
How wrong we were. "Red State" is Smith's best movie since "Clerks" — why, hellfire, it's his best movie, period.
Calling "Red State" a horror film is a misnomer. Yes, it begins with a variation on that tired '80s horror trope: teens who are punished for trying to score a little nookie. But the edge-of-your-seat tense "Red State" keeps switching gears, keeps surprising.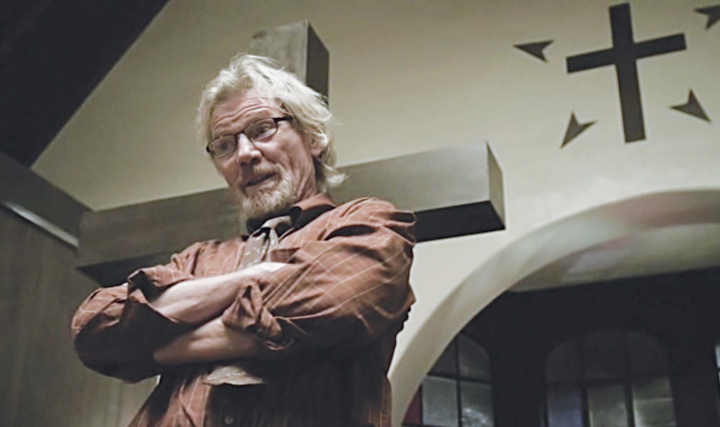 As charismatic zealot Abin Cooper — a gay-hating preacher inspired in part by Fred Phelps — Michael Parks gives the performance of a lifetime. Just when you expect "Red State" to devolve into Rob Zombie-style torment, Smith stops the movie and introduces Abin via a spellbinding 12-minute sermon laced with charm, scripture, psycho-babble, humor, hate, warmth and intimidation. You can't take your eyes off of Parks as he methodically prowls his altar like the devil himself.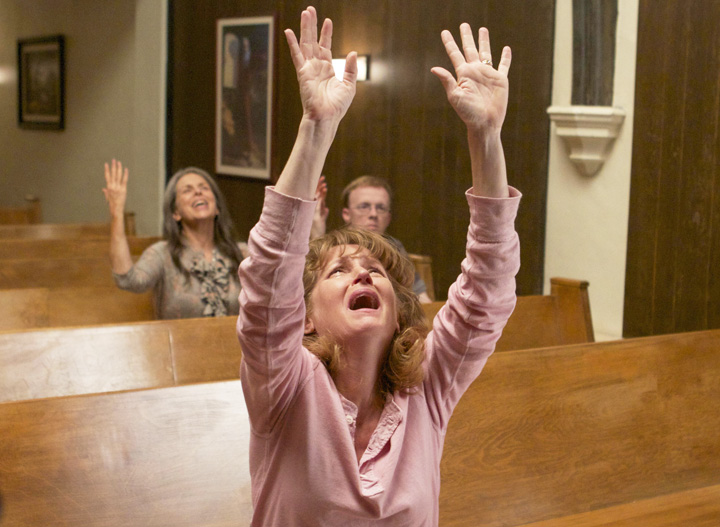 The casting and performances are uniformly excellent: Melissa Leo as Abin's washed-out, fanatically devoted daughter; John Goodman as a stressed-out AFT agent; Stephen Root as a self-loathing, alcoholic, closeted sheriff; Kerry Bishe as a lamb among wolves; Ralph Garman and Parks' son, James Parks, as Abin operatives; "Breaking Bad" alum Matt L. Jones as a sluggish deputy; Kevin Pollak as Goodman's snarky wingman.
Smith's longtime cinematographer, David Klein, has a career breakthrough with omniscient camerawork that is at times kinetic.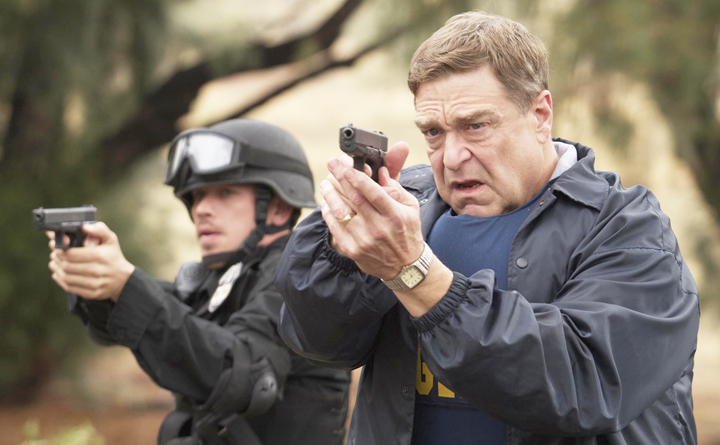 The plot has two gaffes in logic. One in the setup concerns the willingness of three male high school buddies to take part in a foursome with one woman. I just don't buy it. Another concerns an ill-timed request for sweet tea. Again, I don't buy it.
But these gaffes are forgivable. The story leads to a Waco-style standoff and a coda that, again, takes you by surprise.
Smith's "Red State" is scary as hell — not because of gore, not because of manipulative "suspense" sequences, but because you know damn well that this stuff really happens in the world we inhabit.
TRAILER: