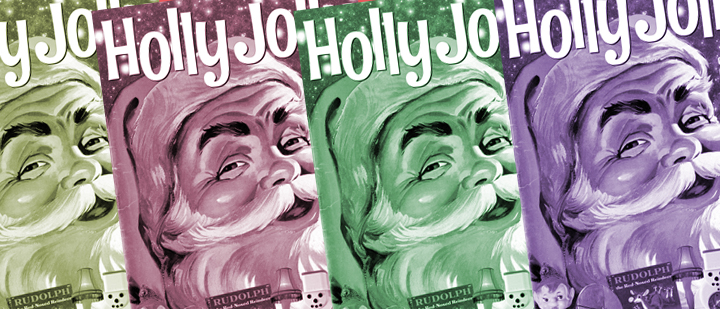 Some readers have started a trend. Okay, it's a trend nudged along by my brother and sister-in-law. But I'll take it.
This week, I've been getting reader photos of "Holly Jolly" under the Christmas tree, or in likewise Christmas-y settings. Some of them are pretty creative, even moody. Please have a look …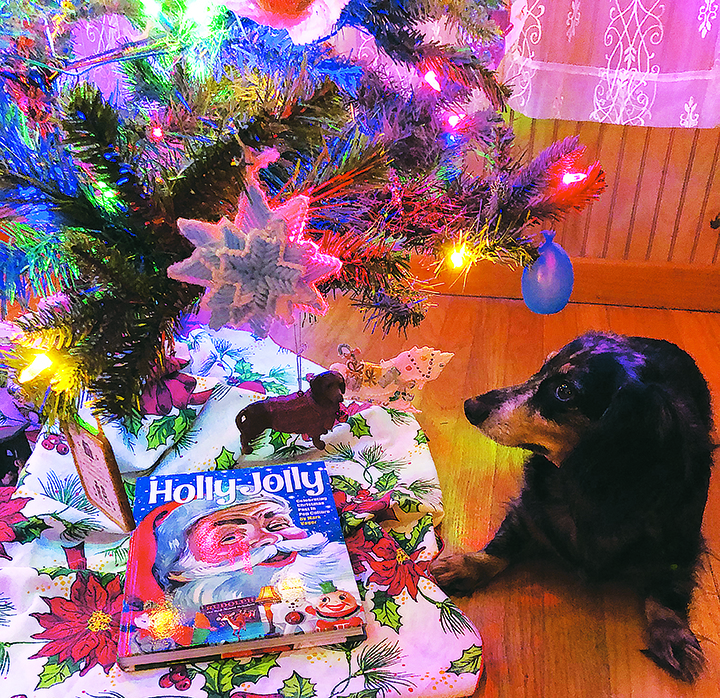 I like how Weiner Dog has his own special ornament hanging from the tree.
This is my brother and sister-in-law's place. You can tell from that little bit of a guitar neck peeking out from under the Santa hat. They couldn't have their traditional Christmas Eve blowout this year — I wonder why? — so we Zoomed it. Highlight: Hilarious tales of misspent youth from our cousin, ex-Swingin' Thing bassist Henry Kelly (now of Tiki Creeps).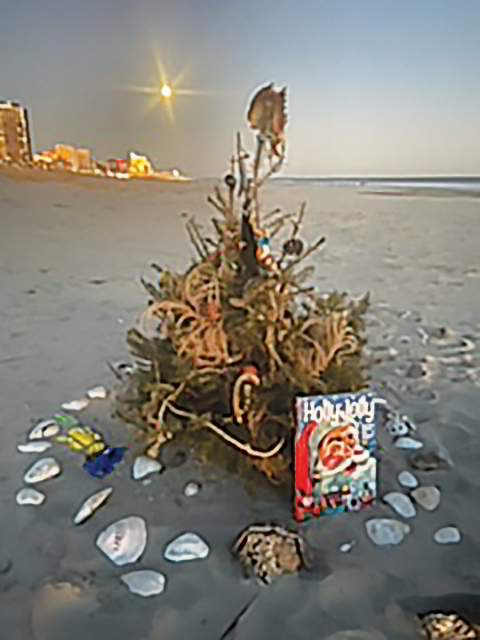 Here is "Holly Jolly" on the beach in scenic Ventnor City, Atlantic County, under a tree that a friend put up, which was decorated by his fellow locals. I dig the setting sun. And I hope his copy of "HJ" didn't get too sandy.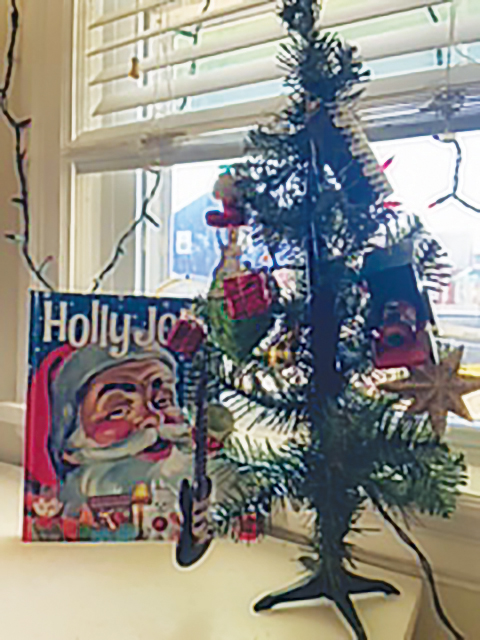 This reader lives and breathes music, as you can tell by the guitar ornament on his tree.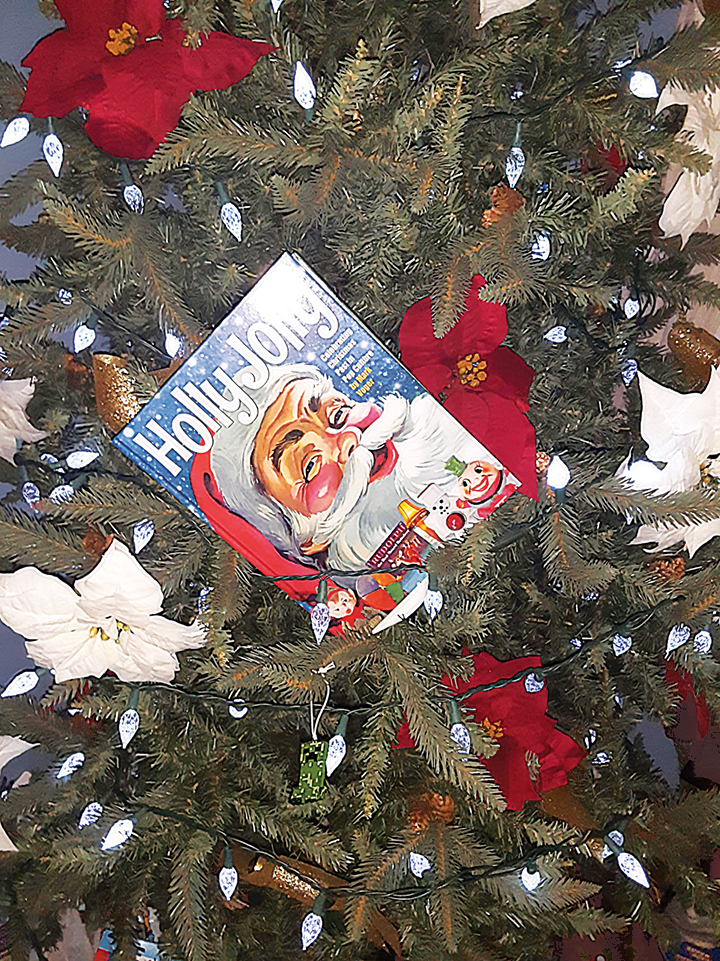 Here's a Christmas-y scene from a bit further south, in Cape May.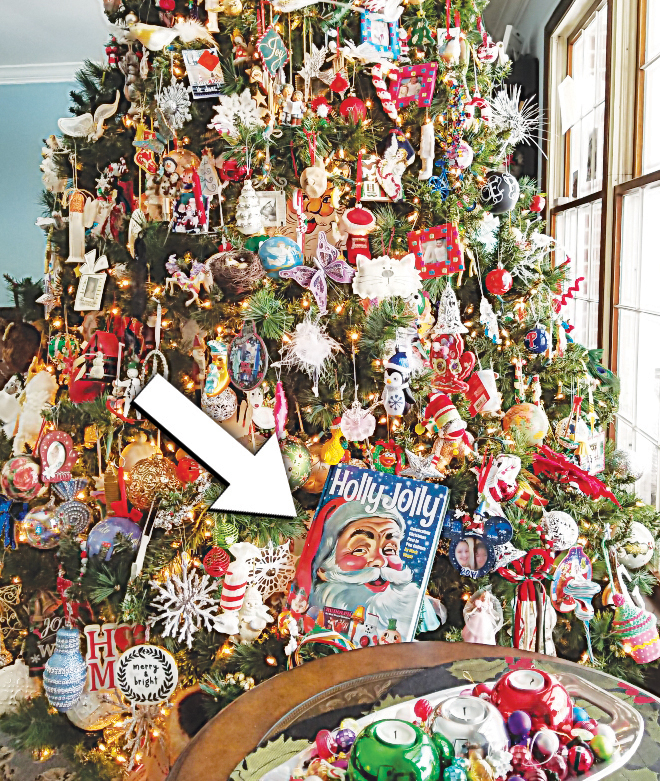 Seeing this one feels like joining a family …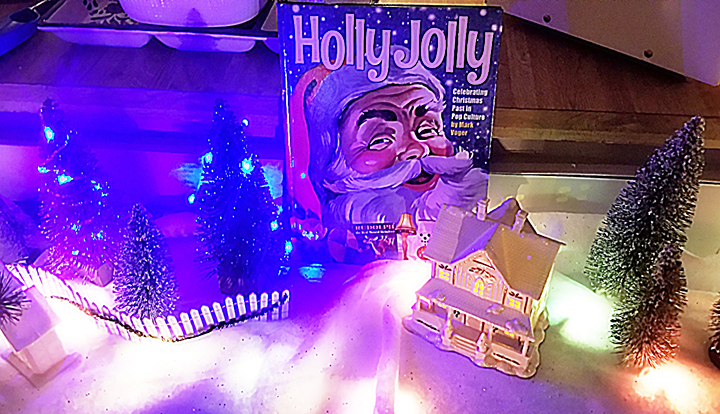 Ooh, this one's almost eerie …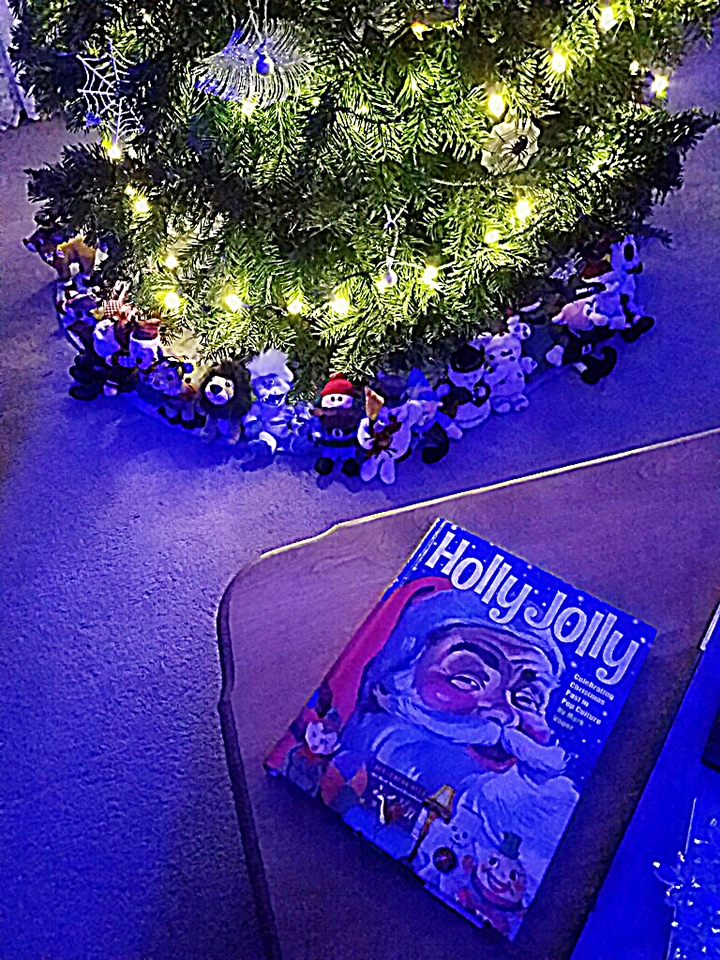 Gotta love the blue light … it was always my favorite color of outdoor Christmas lights … I remember one house on Haddonfield-Berlin Road in Woodcrest always had a single, horizontal strip of blue lights over the garage … I thought it was such a cool visual statement … later in life, I learned that blue is the color of Hanukkah … and since this house was in Woodcrest, that made sense …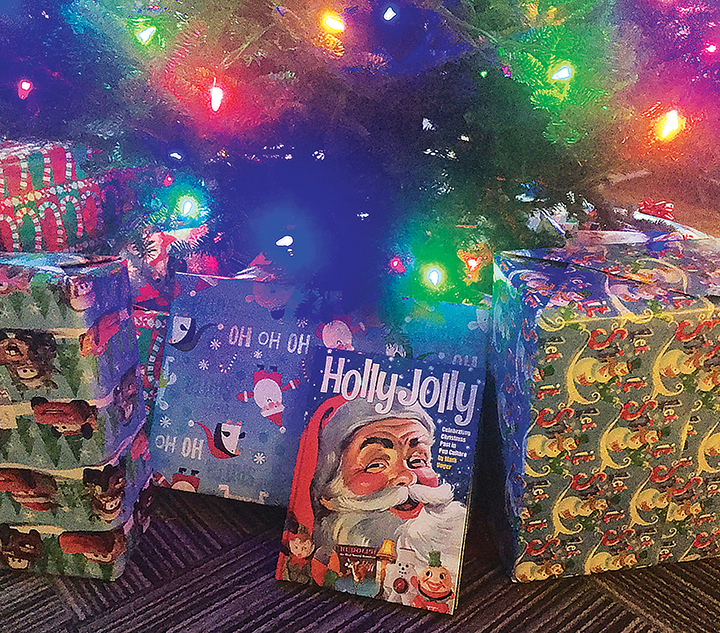 This one's from the Back Street Kids' founding drummer … no one played harder than Norc … funny as hell, too … I got stories … hope to record "Love Me or Leave Me" with him some day …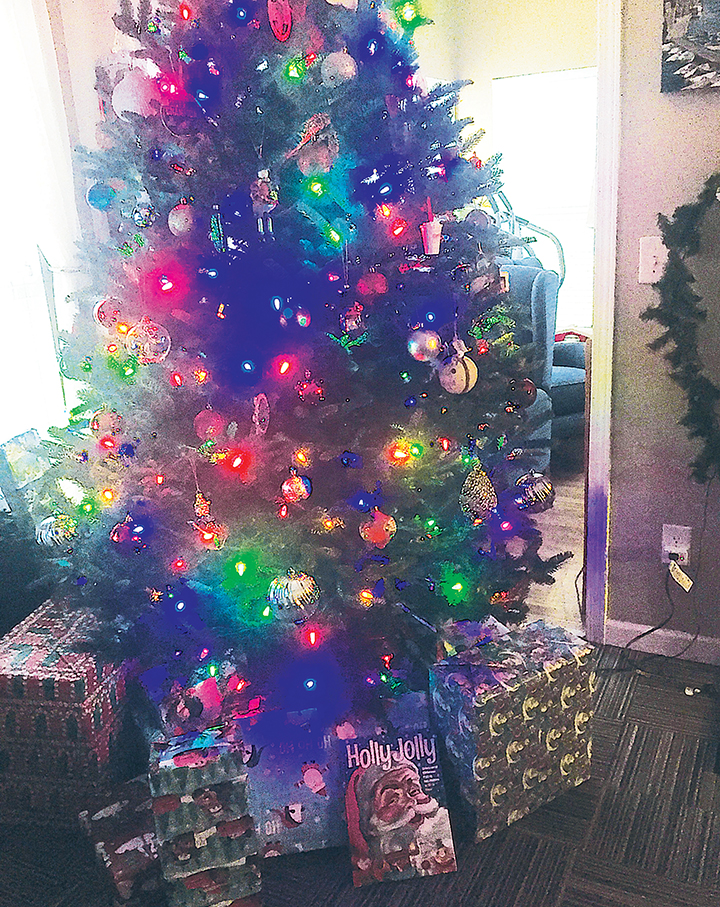 Thank yew! Keep 'em comin'!
And don't forget what Dickens wrote: "I will honour Christmas in my heart, and try to keep it all the year."
---
VIDEO: And he-e-eere they are, Swingin' Thing! (Cousin Henry is the guy with the mohawk.)