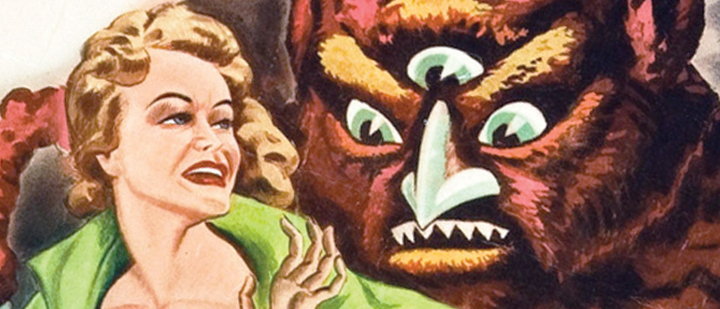 Apocalypse then
Was Roger Corman trying to trick moviegoers into thinking this was a sequel or re-release of "The Day the Earth Stood Still"? If so, one can only say: "Klaatu barata stinko."
I couldn't resist the dreadful pun, but actually, "Day the World Ended" is generally watchable, not to mention historically significant. This is only the third movie from the prolific, influential director — Corman's first two were westerns — and his first-ever science-fiction film. So this is early Corman, baby. Budget-obsessed from the start, Corman delivers a movie light on FX, heavy on dramatics. Lou Rusoff's talky script amounts to a drawing-room drama with an overarching sci-fi premise: the world has been decimated by an atomic blast, except for this iddy-biddy ranch house encircled — and protected — by mountains, though radiation remains a threat. (Corman's rented fog machine works overtime.) Unwelcome strangers arrive; fireworks ensue.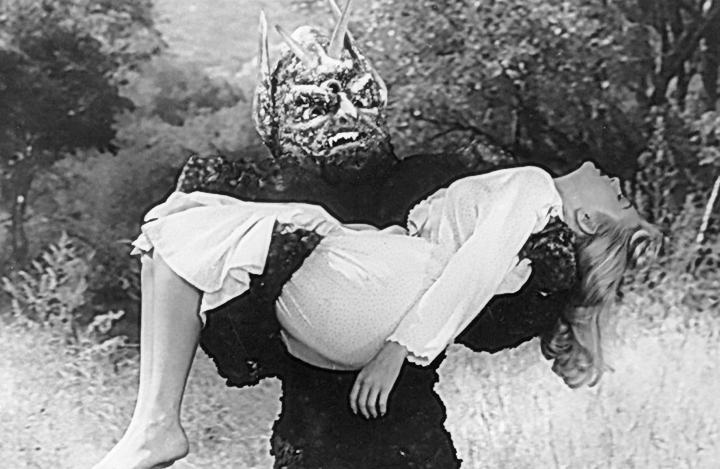 The cast is genre-approved. Richard Denning is the hero (as he was in "The Creature From the Black Lagoon"). Lori Nelson is the heroine (as she was in "Revenge of the Creature"). Paul Birch (also seen in "Beast With a Million Eyes" and "Not of This Earth") is Nelson's protective papa. Touch Connors (later seen as TV's "Mannix" under the name Mike Connors) is a trigger-happy thug. Raymond Hatton (seen in the 1923 "Hunchback of Notre Dame" and many a western) is a bootlegging old salt whose best friend is a mule.
Adele Jergens, who specialized in brassy blondes in such movies as "A Thousand and One Nights" (1945) and "The Corpse Came C.O.D." (1947), here plays — what else? — a brassy blonde. (Considering how extensive Jergens' filmography was, and what a neophyte Corman was, the actress was a real "get" for the director.) Playing a former showgirl who bumps and grinds to jazz records in order to break up the monotony of the post-apocalyptic world, Jergens breaks up the monotony of the movie itself.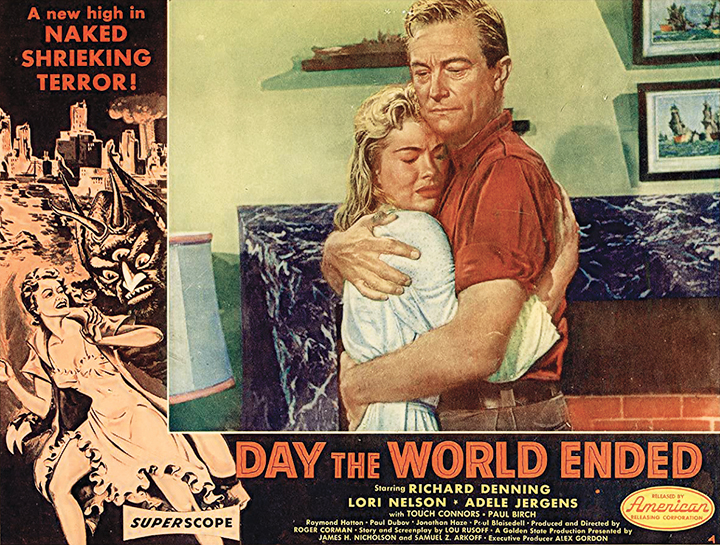 Corman couldn't sell his little sci-fi opus on character interaction alone, but FX are expensive, so he wrapped things up with a monster. It's a ridiculous creation with three eyes by Paul Blaisdell, who also wore the suit.
Personal Indulgence Dept.: I have a special relationship with this movie. Philadelphia's Dr. Shock (a.k.a. Joe Zawislak) showed "Day the World Ended" on Channel 17 one Sunday night in the early '70s. I watched it on the little black-and-white portable TV that I bought for $69 at Korvettes. I was a grade-school nerd who very much appreciated the escape from reality.
---
'DAY THE WORLD ENDED'
Starring Richard Denning as Rick; Lori Nelson as Louise; Adele Jergens as Ruby; Mike Connors as Tony; and Paul Birch as Jim
Written by Lou Rusoff | Cinematography by Jockey Arthur Feindel
Produced and directed by Roger Corman
[American Releasing Corp.]
---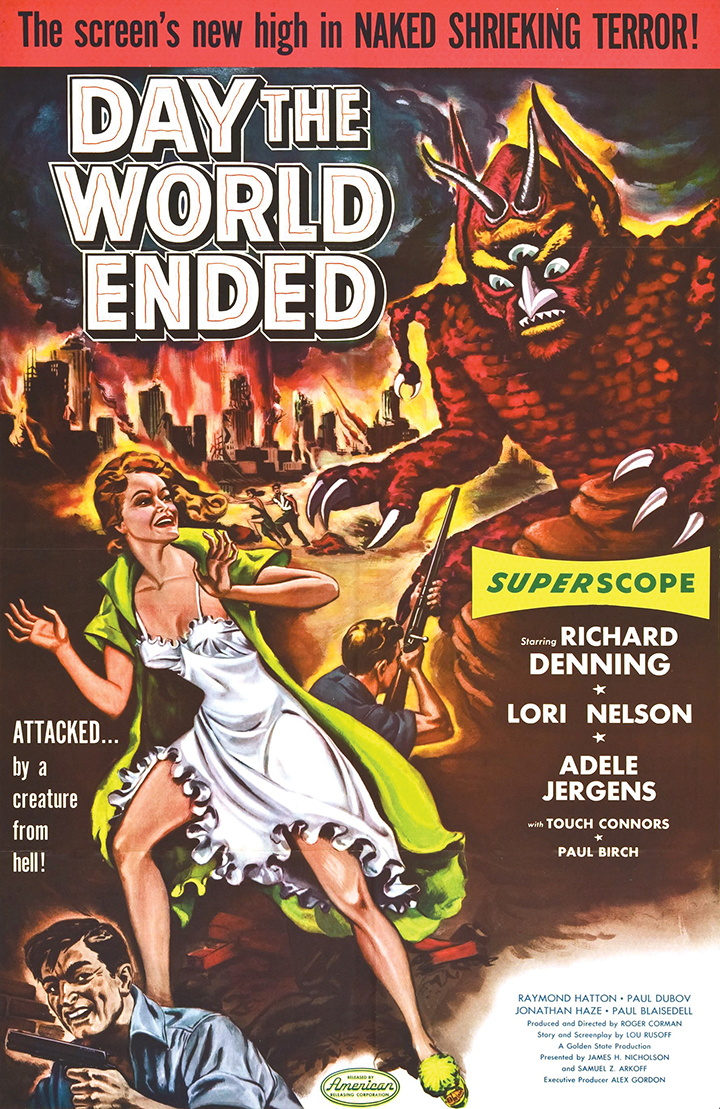 ---
TRAILER