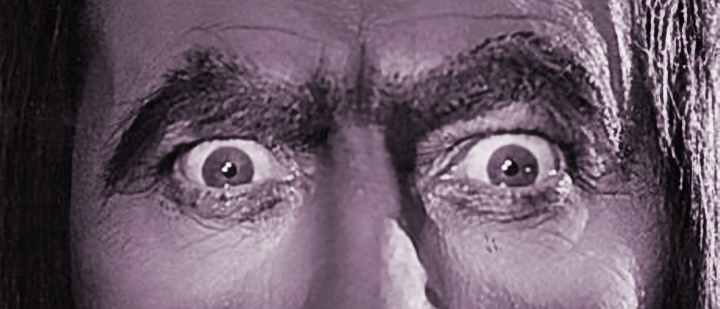 Hamlet, schmamlet
By 1931, all that boozing and fornicating were beginning to catch up with John Barrymore, but they had yet to vanquish him. Barrymore was still in the "sweet spot." Already, he was evincing a trace of self-parody, but nothing like the pathetic displays to follow. Archie Mayo's "Svengali" is a happy memento from the period. "Hamlet," it ain't, but who cares? Barrymore digs in with a showy performance as a complex, charismatic, grotesque figure.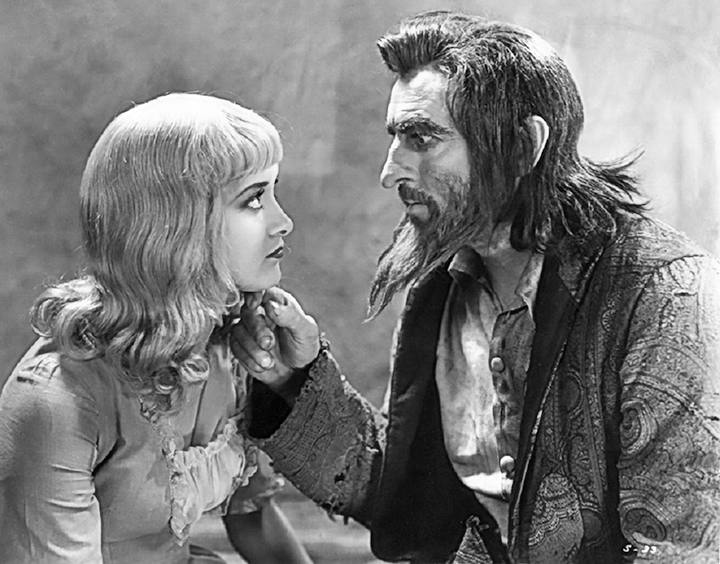 The grimy, bearded Svengali is an imperious, cash-poor maestro who bilks needy dowagers with useless singing lessons, and who wines and dines on the kindness of well-off acquaintances who are onto his scam, but are entertained by his presence.
But Svengali possesses dangerous powers as a hypnotist and conjuror, which he abuses to ensnare Trilby (Marian Marsh), an innocent artists' model. (Marsh, then 17, was cast by Barrymore personally. A body double was used for Trilby's blink-and-you-miss it nude scene, wearing what appears to be a white leotard.) Trilby's true love is Billie, played by Bramwell Fletcher, a British actor who later married Barrymore's daughter, Diana Barrymore.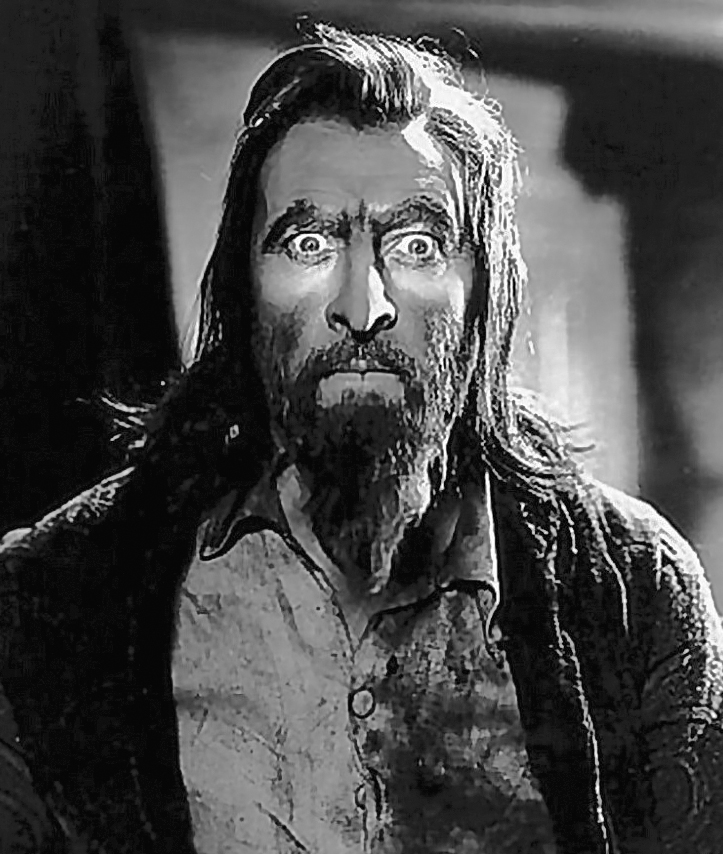 You would hesitate to call "Svengali" a straight-up horror film, but it certainly tumbles into genre territory. Lest we forget, it came out during the miraculous year that brought us "Dracula" and "Frankenstein," films with which it shares some sensibilities and tone. "Svengali" is adorned with Expressionistic sets (by Anton Grot) akin to those seen in "The Cabinet of Dr. Caligari" and "Son of Frankenstein." And, when Barrymore dons the zombie-like "white eye" contact lenses as Svengali summons his prey from afar, we are experiencing, at the very least, a fusion of melodrama and horror.
---
'SVENGALI'
Starring John Barrymore as Svengali; Marian Marsh as Trilby; Donald Crisp as The Laird; and Bramwell Fletcher as Billie
Written by J. Grubb Alexander from the novel "Trilby" by George Du Maurier
Cinematography by Barney McGill | Directed by Archie Mayo
[Warner Bros./Vitaphone]
---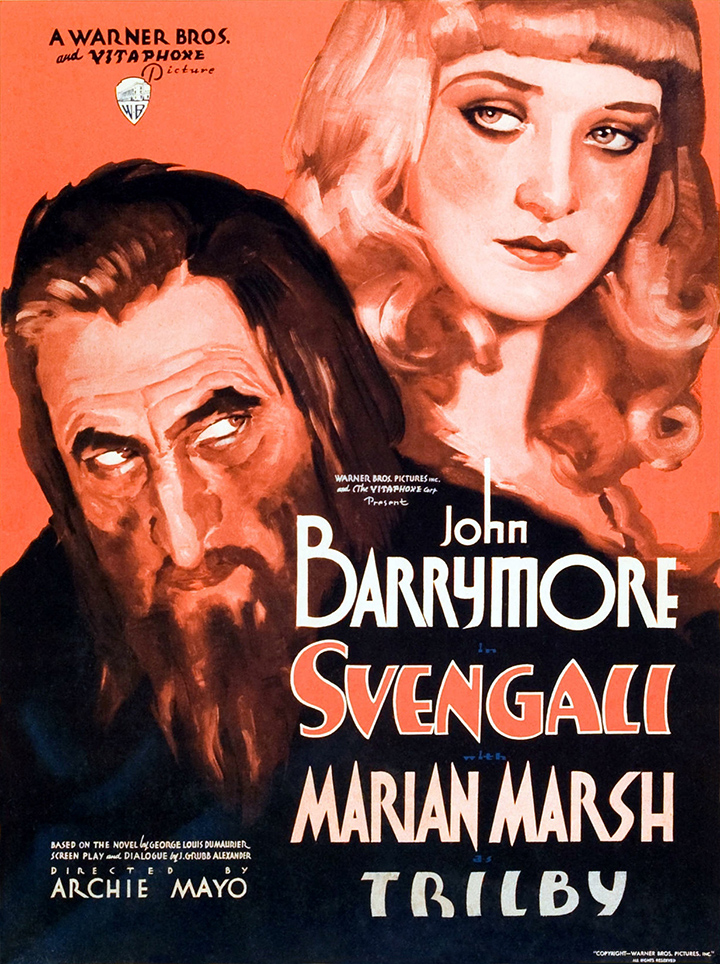 ---
TRAILER