It's an honor to be nominated.
"Monster Mash: The Creepy, Kooky Monster Craze in America 1957-1972" is among nominees for a 2016 Rondo Book of the Year Award.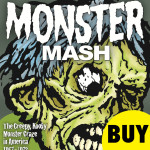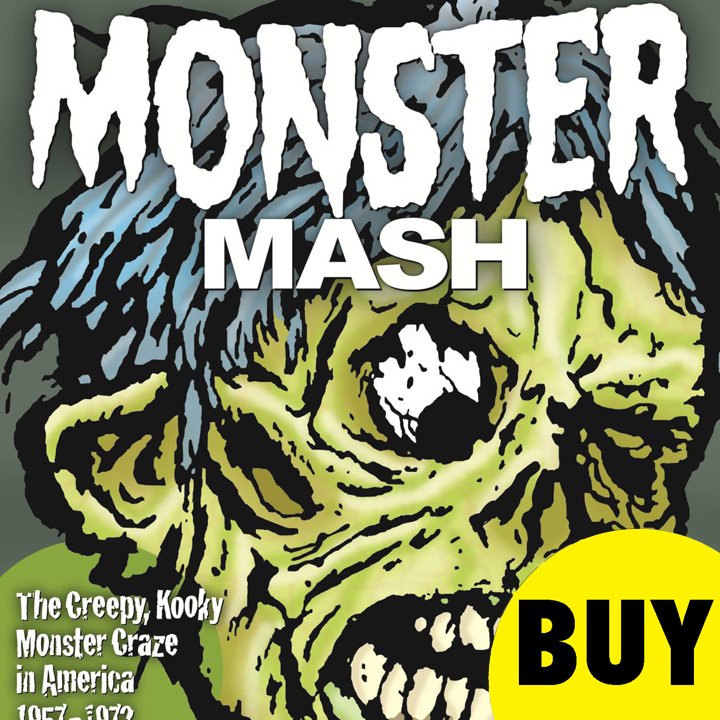 The Rondo Hatton Classic Horror Awards were first presented in 2003. The award is, of course, named for the great Rondo Hatton (1894-1946), who played a character called the Creeper in three unrelated films, "The Pearl of Death," "House of Horrors" and his final film, "The Brute Man."
"Monster Mash" is in a crowded field of books by many fine writers, including some that I know. The nominees are:
"The Art of Horror: An Illustrated History" by Stephen Jones
"Atomic Dreams and the Nuclear Nightmare: The Making of Godzilla" by Peter H. Brothers
"The Black Cat" by Philip Riley and Gregory Mank
"Bride of Ha-Ha Horror" by Monstermatt Patterson
"Bride of the Monster" by Gary D. Rhodes with Tom Weaver
"Classic Horror Films and the Literature That Inspired Them" by Ron Backer
"Curious Goods: Behind the Scenes of Friday the 13th, the Series" by Alyse Wax
"Forgotten Faces of Fantastic Films" by James T. Coughlin
"Forgotten Horrors Vol. 7: Famished Monsters of Filmland" by Michael H. Price with Jan Alan Henderson and John Wooley
"Italian Gothic Horror Films 1957-1969" by Robert Curti
"Monster Mash: The Creepy, Kooky Monster Craze in America 1957-1972" by Mark Voger
"Recovering 1940s Horror Cinema," edited by Marco DeGiglio-Bellemare, Charlie Elbe and Kristopher Woofter
"'70s Monster Memories" (compilation)
"Sketchy Things: The Art of Frank Dietz"
"So Deadly, So Perverse: Fifty Years of Italian Giallo Films Vol. 1 and 2" by Troy Howarth
"Taste the Blood of Monster Serial Vol. 3" compiled by Wallace McBride
"Tod Browning's Dracula" by Gary D. Rhodes
"William Cameron Menzies: The Shape of Films to Come" by James Curtis
Good luck to all nominees! And a heartfelt thanks to the Rondo nominating committee for recognizing "Monster Mash."
Also, best of luck to Best Website or Blog nominees John Navroth (Monster Magazine World) and Wallace McBride (Collinsport Historical Society), who have both been good friends to "Monster Mash" and, not for nothin', run amazing, visually inviting, content-rich sites.
Learn more about the Rondo Hatton Classic Horror Awards HERE.