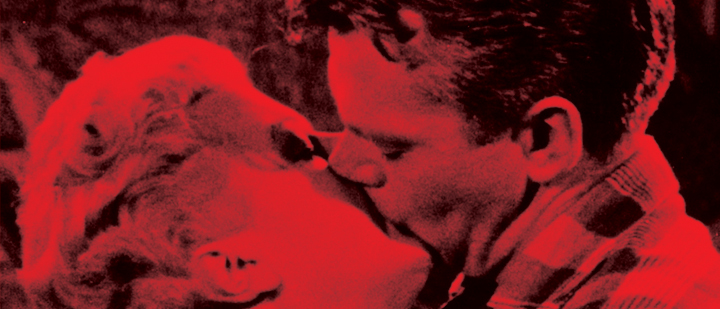 New twists on noir tropes
---
'A Life at Stake' (1955)
The Film Detective
$24.95 (Blu-ray), $19.95 (DVD)
78 minutes plus special features
Not rated
---
By Mark Voger, author
"Holly Jolly: Celebrating Christmas Past in Pop Culture"
The little-known noir "A Life at Stake" probably would have been better served by it original title: "The $1,000 Bill."
Such things no longer exist in real life; the $1,000 bill was discontinued in 1969. (Me? I get nervous carrying around $100 bills, let alone $1,000s.)
In Paul Guilfoyle's film, struggling architect Edward Shaw (Keith Andes) carries one around like a stick of dynamite — framed in his dingy apartment, making his wallet heavy when he's on the move. It represents a mistake in Edward's past. This money could come in handy, but Edward seems less interested in depositing or spending the moolah than hanging onto it as a taunting reminder.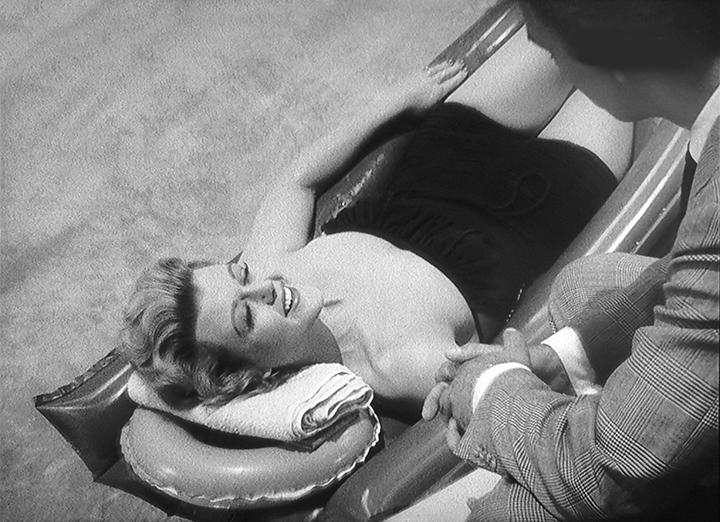 $1,000 is chicken feed to Doris Hillman (Angela Lansbury), the femme fatale who enters Edward's life. Lansbury's character — a neglected young woman married to an older man of means — has easy-to-spot precedents in noir: Barbara Stanwyck in "Double Indemnity" (1944), Lana Turner in "The Postman Always Rings Twice" (1946).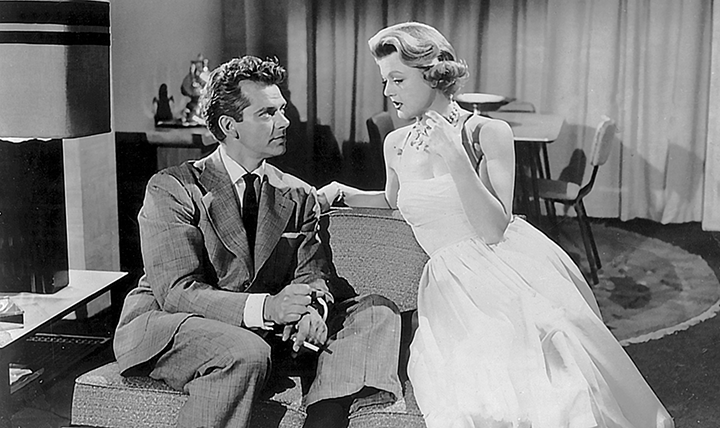 These characters only work if the viewer can recognize their inexorable allure — that illogical drive that compels the protagonist to do the bad things she hints at, even if he knows, deep down, that this dame is playing him.
Can Lansbury — who was never what you'd call a sex symbol — pull this off? I wouldn't have thought so. But over the years, I've learned never to underestimate this actress. (Lansbury's performance in "The Manchurian Candidate" puts her in an exalted category.) She certainly looks the part in her introduction in the film: Lansbury wears a black shoulderless bathing suit while lounging by a pool, framed upside-down. Edward is immediately smitten. (Some minor spoilers follow.)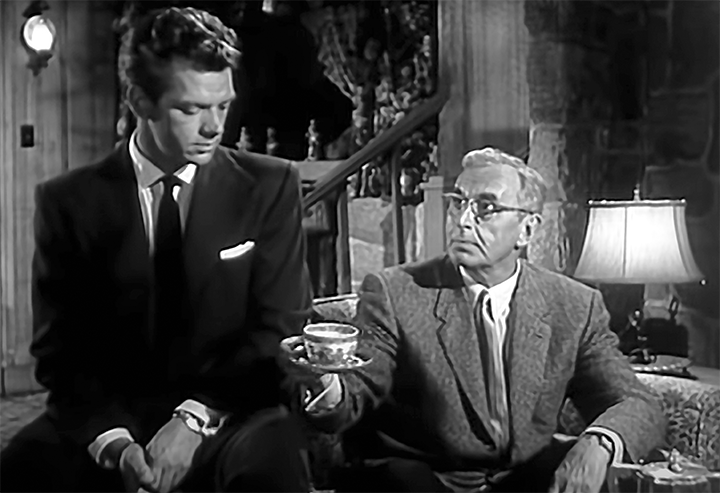 As Doris, Lansbury plays hidden vulnerabilities. Why does she sneak drinks? Does she have feelings for Edward, even as she lures him into her web? Does she really hate her husband, Gus (Douglas Dumbrille, terrific as always), even as we suspect she is in cahoots with him in a plot against Edward?
"A Life at Stake" is not great cinema, but it needs to be seen by noir aficionados and completists. One sequence is alone worth the price of admission; it's almost a parody of the noir convention of the femme fatale setting the trap. As Edward and Doris make out in a car, they negotiate a life insurance policy, haggling between hot kisses. The more Edward pushes to lessen the payoff, the more passionate Doris' kisses become as she "ups" it again. The sequence is just shy of comedy.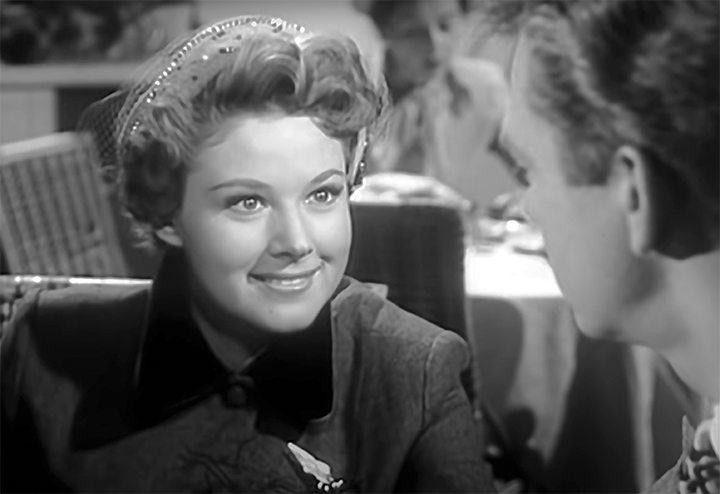 Claudia Barrett — forever in the hearts of schlock devotees as the heroine in the jaw-dropping cult film "Robot Monster" (1953) — plays Doris' perky little sister Madge, who further complicates matters by falling for Edward.
More good news for those schlock devotees: Cinematographer Ted Allan also shot Edward D. Wood Jr.'s cheapie "Bride of the Monster" (1955) starring Bela Lugosi.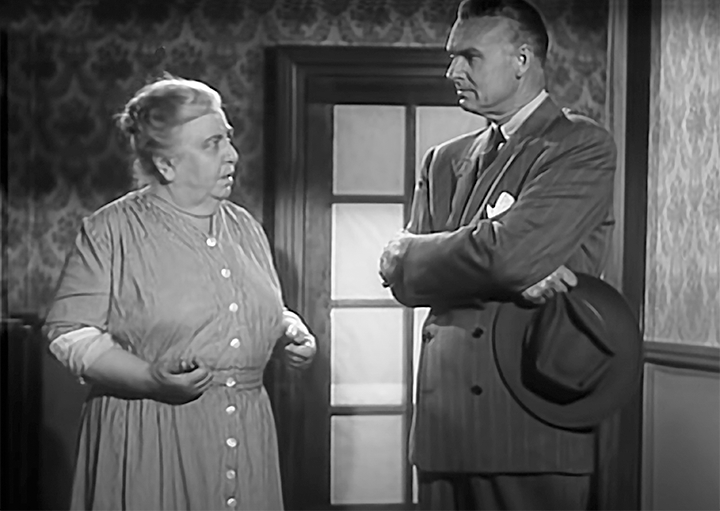 See also Ma Joad herself, Jane Darwell, as Edward's gossipy landlady, Mrs. Pilch. Darwell makes the most of her small role, and lends a bit of old-Hollywood class to the tawdry goings-on.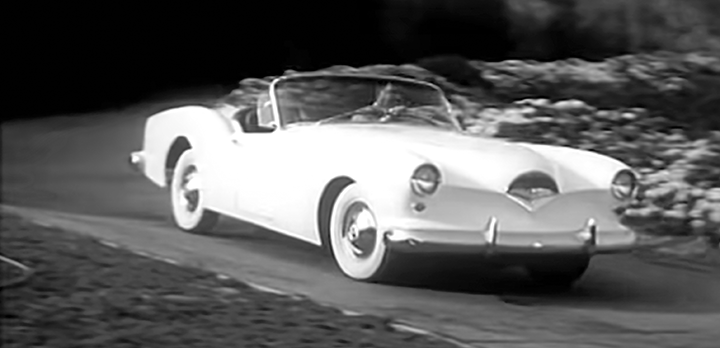 Another star of the film is a 1954 Kaiser-Darrin — a gorgeous white convertible with whitewalls (natch), sweet lines and, get this, pocket doors. Sean Connery would be perfectly at home driving a Kaiser-Darrin in a 007 film, no ejector seat necessary.
Extra features accompanying The Film Detective's new 4K transfer from archival film elements include "Hollywood Hitchhikers: Inside the Filmmakers," Ballyhoo Motion Pictures' short film about the gritty production company co-founded by pioneering director Ida Lupino, only the second woman admitted into the Directors' Guild. (Lupino's company, the Filmmakers, distributed "A Life at Stake." I remember her as a "Batman" villian and a Sherlock Holmes ingenue.) There's also illuminating commentary by Jason A. Ney, a professor of film and literature who, in an accompanying booklet, calls "A Life at Stake" a "rough-hewn yet frequently enjoyable yarn." That about sums it up.
---
TRAILER
---