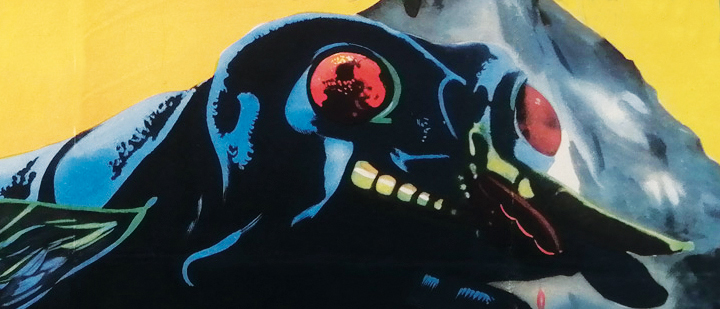 Pass the wasp repellent
---
'Monster From Green Hell: Special Edition'
The Film Detective
$24.95 (Blu-ray), $19.95 (DVD)
71 minutes plus special features
Not rated
---
By Mark Voger, author
'Holly Jolly: Celebrating Christmas Past in Pop Culture'
---
In the "giant bug" sub-genre of science fiction, it seems every type of insect was radiated and super-sized by moviemakers. The effects of nuclear fallout were on everyone's mind during the paranoid 1950s, making this a ripped-from-the-headlines topic, in a sense.
And so, hapless humanity was under siege by giant ants in "Them!" … giant spiders in "Tarantula" and "Earth vs. the Spider" … giant grasshoppers in "Beginning of the End" … a giant praying mantis in "The Deadly Mantis" … giant scorpions in "The Black Scorpion" … and giant wasps in "Monster From Green Hell."
Kenneth G. Crane's "Monster From Green Hell" is out today on Blu-ray and DVD in a newly restored 4K transfer from The Film Detective.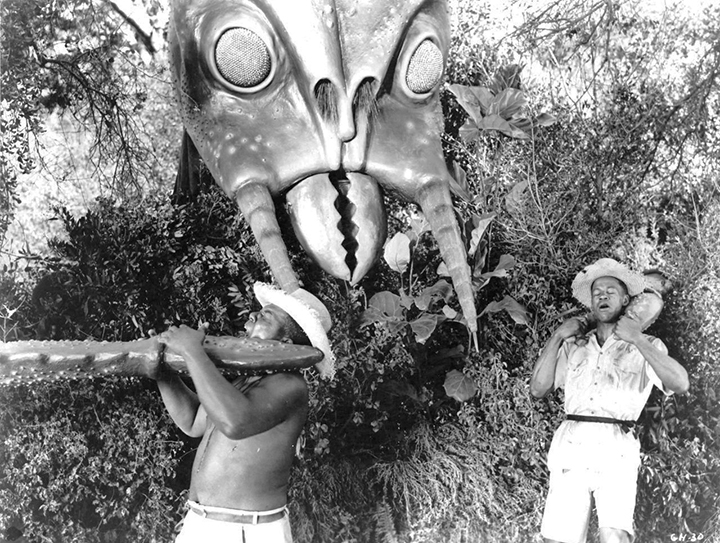 The giant wasps in "MFGH" are really cool, as seen in animation (by Gene Warren) and full-sized head-and-pincers (by Wah Chang). If only there was a little more of the wasps, and a little less trudging through the jungle, "Monster From Green Hell" would be a better film.
Crane's directorial debut plays a somewhat different game than its siblings in the sub-genre. Usually, the monsters are fought by the military in these films, which become more like war movies than proper sci-fi. "MFGH" relocates the mayhem to Africa. The movie becomes like "Stanley and Livingstone" with giant wasps, especially since much of the movie is recycled footage from … "Stanley and Livingstone." (More on that later.)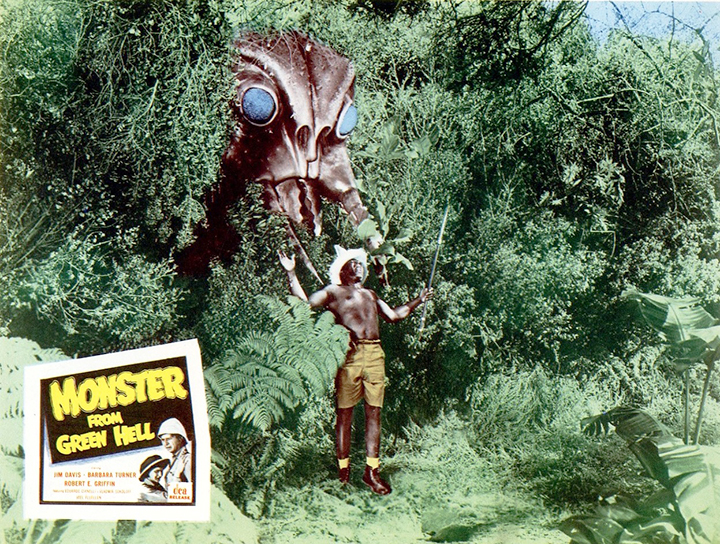 Setup: American scientists conducting experiments on animals and insects lose track of a rocket containing wasps. All they know is that it likely landed somewhere near Africa. A while later, newspapers publish reports of monsters attacking men in a section of Africa nickmamed "Green Hell." Two of the scientists — handsome, pragmatic Quent Brady (Jim Davis) and his bald, doughy partner Dan Morgan (Robert E. Griffin) — hop a plane to hunt giant wasps.
As you've no doubt guessed, one regrettable trope of horror films set in jungle locales — that natives are the first and/or most frequent victims of the monster — is alive and well here.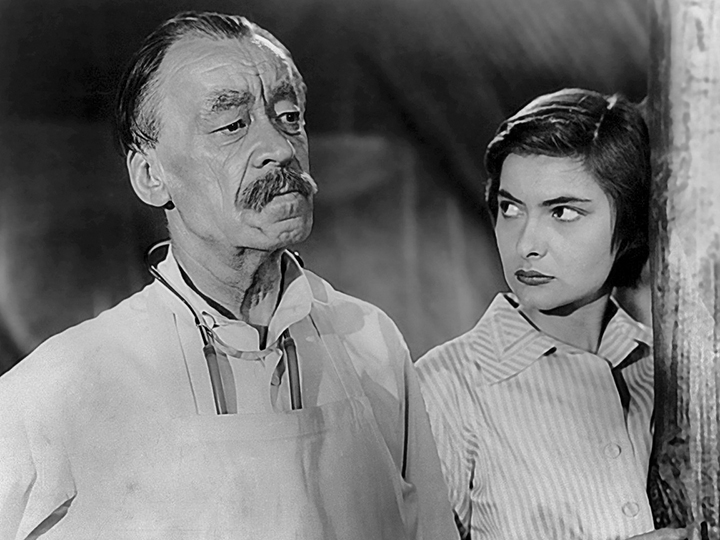 Among notable cast members are Vladimir Sokoloff, a Moscow-born stage veteran, as crusading missionary Dr. Lorentz; Joel Fluellen, an advocate for better roles for Black actors, as safari organizer Arobi; and Eduardo Ciannelli, the wrinkled high priest in "The Mummy's Hand," as wary guide Mahri.
For the most part, heroines in giant-bug movies are little more than love interests for the hero. This might have seemed the case here, had another actress been cast as Lorna, daughter of Dr. Lorentz. But Barbara Turner cannily plays against prevailing norms. She rarely smiles, and her intense eyes are sometimes cast downward. With what little dialogue she is given, Turner makes us wonder what she is thinking. Her face — framed by dark, clipped hair instead of the default lustrous blond — is lovely, but unconventionally so. Turner, who died in 2016, was the mother of Oscar nominee Jennifer Jason Leigh.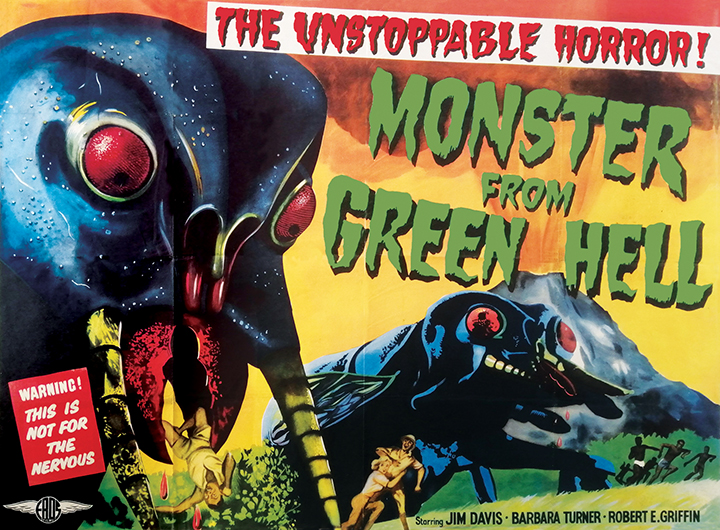 The jungle footage lifted from the 1939 film "Stanley and Livingstone" — for which Davis wears a pith helmet approximating that of Spencer Tracy in the original — is sometimes laughably obvious. The animation is fascinating to watch, especially the fluttering wings of the wasps (see video below). A scene in which a python attacks a wasp is like low-rent Ray Harryhausen, in a good way.
However, there is conflicting information about same in The Film Detective's release. Don Stradley's accompanying essay credits the wasp designs to '50s monster-maker Paul Blaisdell. But, in Stephen R. Bissette's audio commentary, Bissette dispels the Blaisdell connection as an erroneous rumor reported by Bill Warren in his 1986 book "Keep Watching the Skies Vol. 2." Which is correct? Blaisdell freaks need to know.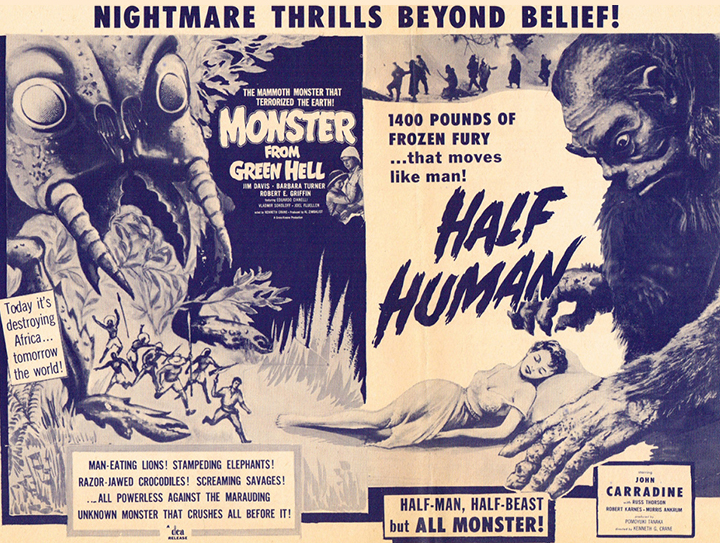 "MFGH" ends with a color sequence, which was not unheard of in '50s genre films. ("How to Make a Monster" and "Curse of Dracula" both had color sequences.) Bissette explains that the sequence — which seems more like a montage than a climax — was cobbled together by Crane (who also edited the film) after the planned sequence fell through due to, shall we say, technical difficulties.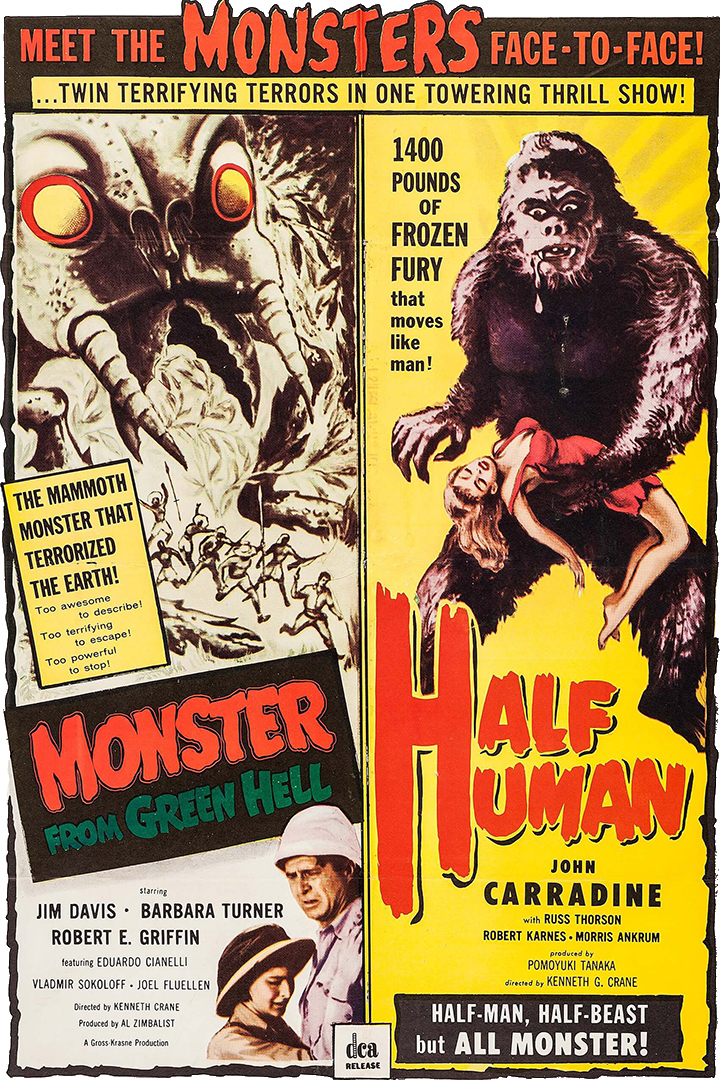 The Film Detective's 4K restoration is typically pristine, and presented in two versions: widescreen and full frame. Extras include Ballyhoo Motion Pictures' short film on Davis' career hosted by author C. Courtney Joyner. This gave me more of an appreciation for Davis, a Western specialist who I always regarded as a middling talent, but who Joyner depicts as understated and stolid in his acting approach.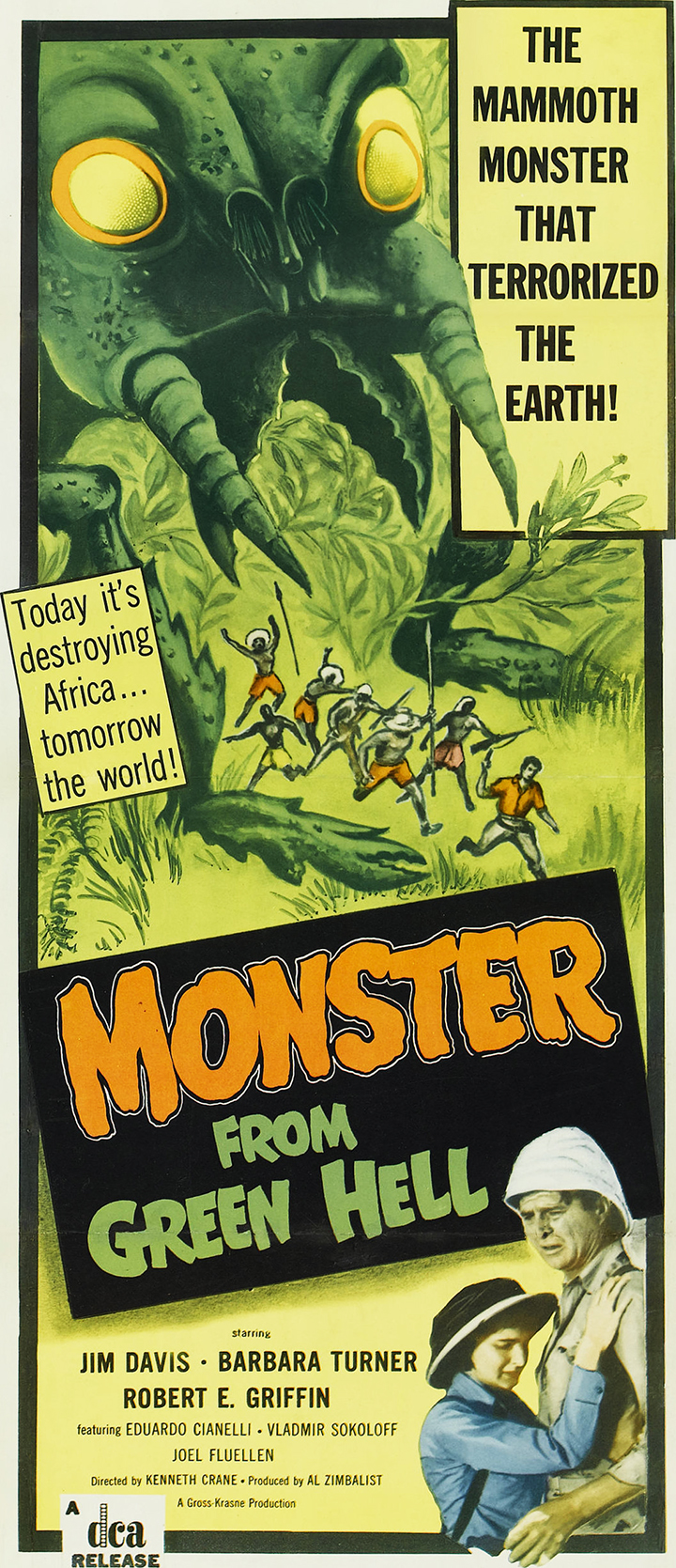 Hey! Vladimir Sokoloff's first name is misspelled in the posters!
---
Trailer
Keep your eyes peeled for the animated fluttering wings, the wasp-vs.-python sequence, and the color climax.