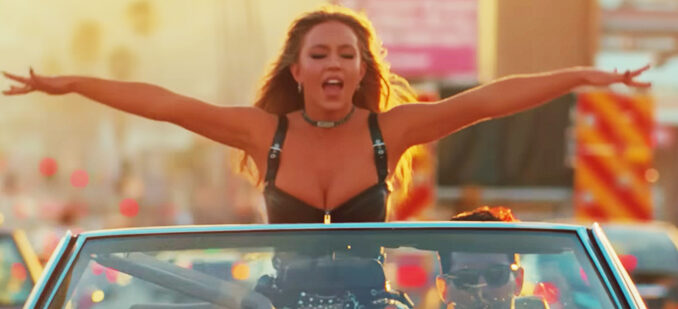 New video, old tricks
I started hearing on the burner grapevine that there was a new Stones album afoot. It's kind of exciting. I mean, this band formed more than 60 years ago. I just caught the video for the album's teaser song, "Angry." The video — actress Sydney Sweeney in black leather cavorting in a red convertible Mercedes careening along the Sunset Strip — idles at objectifying.
Um, Rolling Stones? Whitesnake called. They want their 1987 videos back.
None of the Stones' faithful are complaining. Me, neither. Here it is below:
As you just saw, Sydney is rocking out to "Angry," which is being "played" by the Rolling Stones on animated billboards in what amounts to a trip through Stones history. (I dig the "Exile on Main St." and "Some Girls" references.) One thing you notice on second or third glance is that there is a lot of hype in the video. A lot of selling. I mean, videos were always commercials, but this thing really pushes it. Leave it to the Stones, those old money grubbers, to take it this far. (I ain't hatin', just statin'.)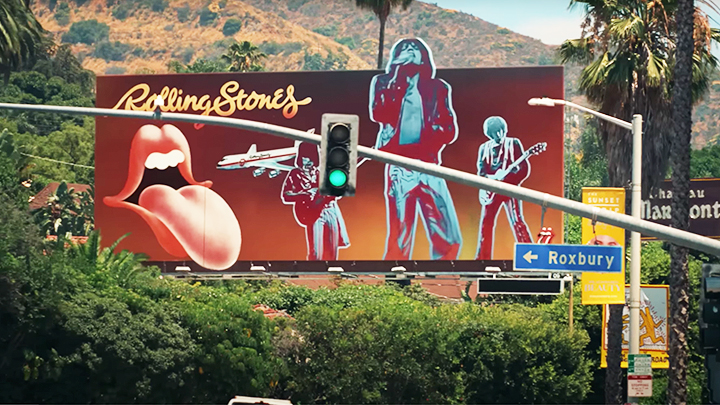 This billboard features elements from the Stones' 1975 American tour (my first Stones show).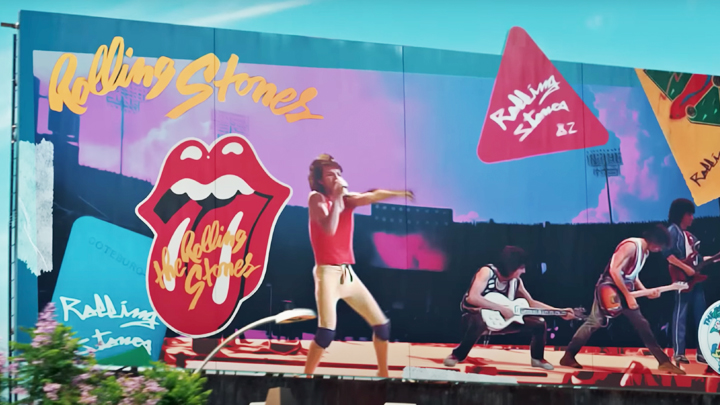 Ah, 1981. "Still Life," the live Stones album no one remembers but me. Mick Jagger's voice was croaking. (This was before in-ear monitors). Keith Richards wore the same boots at every show, holding tour organizer Bill Graham personally responsible for their frequent repairs (with everything else the poor man had to do.) Then, when the tour was over, Keith turned 'round and handed the boots to Graham as a thank-you.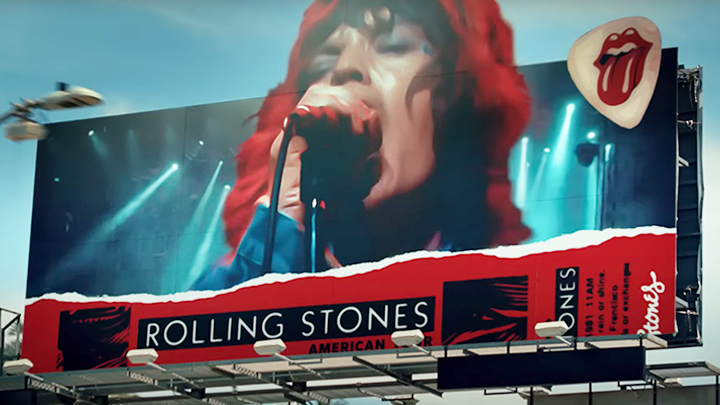 Hmmm … that's a 1972 Jagger, isn't it?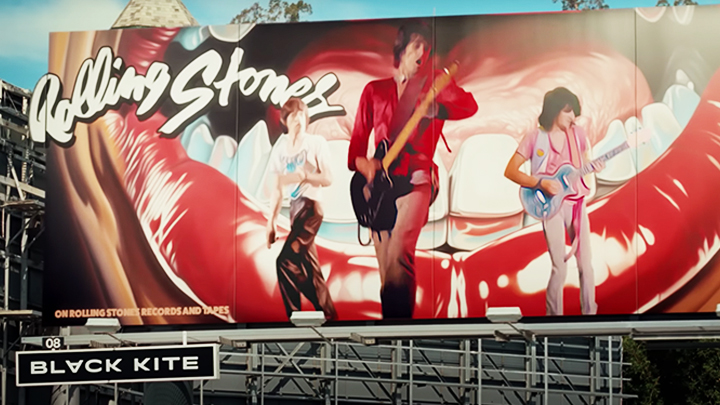 Ya got me. I'm guessing mid '80s? From a video, not a tour? (The Stones didn't tour in the States between '81 and '89.)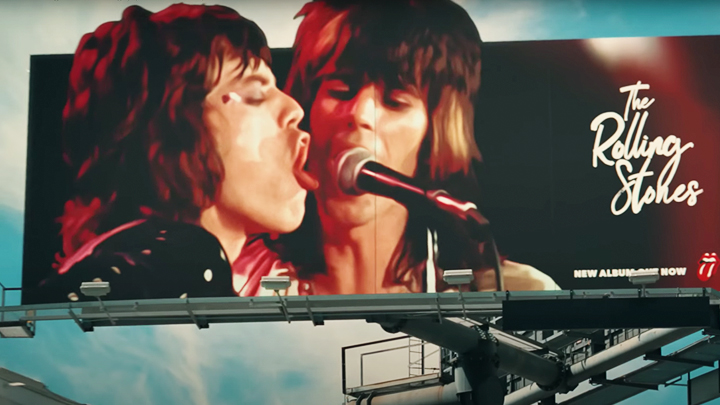 More Mick-and-Keith-at-the-mic action, from 1972.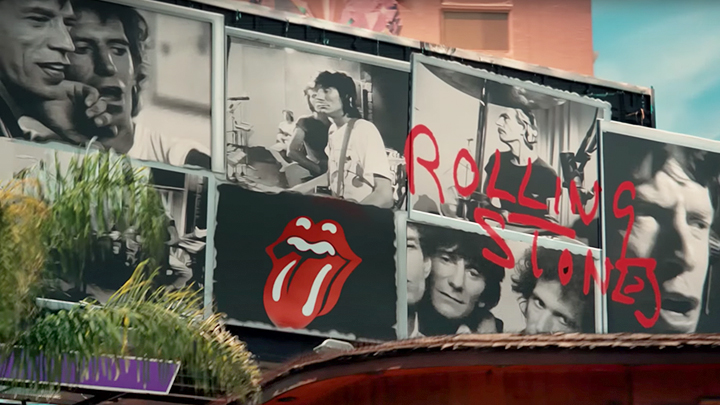 An "Exile on Main St." type collage and typography, but the images are from the '90s. I recognize a moment from the "Mixed Emotions" video.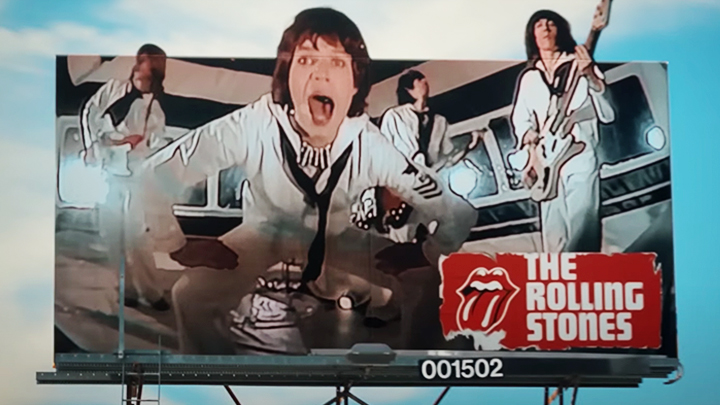 "It's only rock 'n' roll … but I like it!" You can see guitarist Mick Taylor and bassist Bill Wyman — personas non grata for decades as the only two Stones who got out alive (though all is forgiven now). My brother tells me Wyman might be playing on the new album, which is titled "Hackney Diamonds" (due out Oct. 20). That would be cool — a reunion of the three surviving original Stones. R.I.P., Brian Jones and Charlie Watts.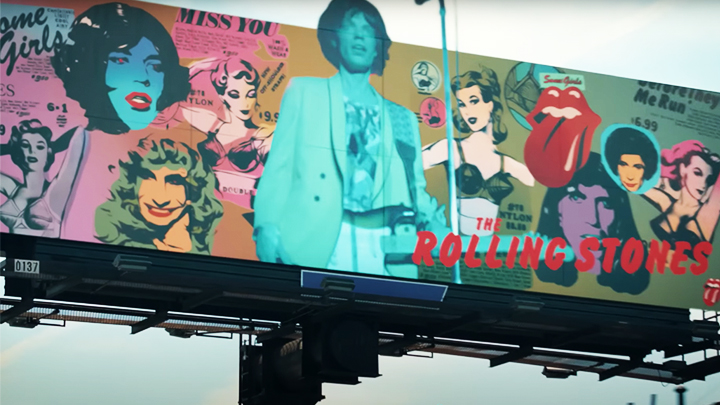 "Some Girls." This cover cracked me up in 1977, and it still does. Remember? The Stones' faces were beneath cutouts of vintage wig and bra ads on the cover? You kids today — with your streaming and your ear buds and your Taylor Swift — don't know what you're missing,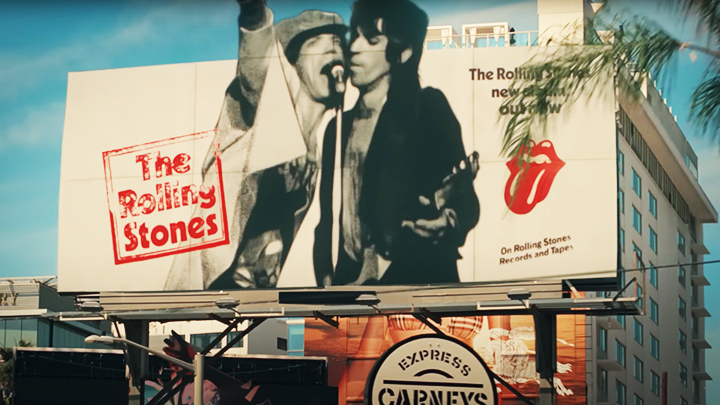 This was the 1978 tour. (Mick was wearing those stupid caps out of "Our Gang.") My brother and I actually crashed their JFK Stadium show in Philly for the last three songs. We were in suits, as we'd ducked out of a wedding reception to see at least some of the show. (I've never forgiven my cousin for getting married on the day of a Rolling Stones concert.) My brother was really drunk, and he kept high-fiving anyone and everyone who walked by, exclaiming: "The Stones, man! The Stones!"
And now for some parting shots of Sydney …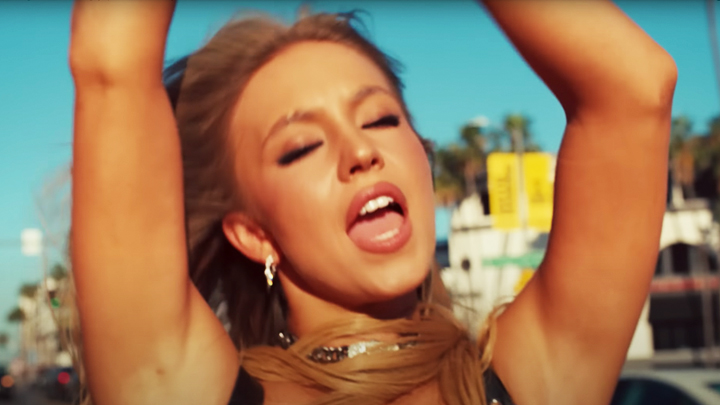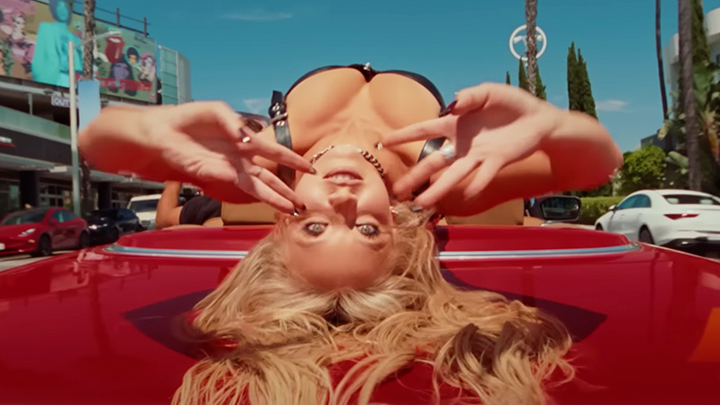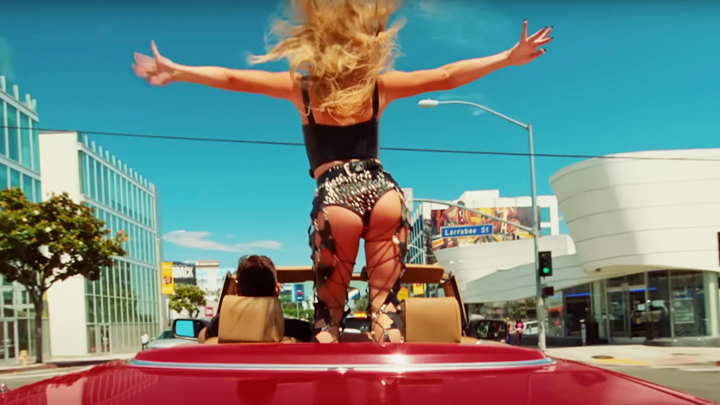 She was nominated for an Emmy, you know.
---
VIDEO
Jimmy Fallon kisses the Stones' wrinkly asses for 24 minutes.
Jagger lets slip that Charlie Watts played drums on two of the 12 tracks on "Hackney Diamonds" which were recorded in 2019: "Live by the Sword" and "Mess it Up." One of those tracks will have Wyman playing on it.