Following are excerpts from sections on the era's music
festivals presented in "Groovy: When Flower Power
Bloomed in Pop Culture" (TwoMorrows Publishing)
---
Festivals: Hippie heaven

Somewhere between Dick Clark's Caravan of Stars and Ozzfest came the great music festivals of the late 1960s — multi-act, and often multi-day, events attended by multitudes of long-hairs carrying multitudes of marijuana.
Such events happened all over the country and abroad — in Los Angeles, Atlanta, San Jose, Denver, Atlantic City, New Orleans, San Francisco, Toronto, the Isle of Wight. But the three festivals that cling to the collective consciousness are the Monterey International Pop Festival (June 16-18, 1967), the Woodstock Music & Art Fair (Aug. 15-18, 1969) and the Altamont free concert (Dec. 6, 1969).
Monterey: The genesis … "Love, Flowers and Music" … San Francisco meets Southern California (but they don't always agree) … star-making turns for Jimi Hendrix, Janis Joplin, Otis Redding, Ravi Shankar …
Woodstock: The apex … "Three Days of Peace and Music" (though it wound up being four) … the one that proved that hippies could shut down the Thruway and live happily ever after … that is, until …

Altamont: The nadir … "Who's fighting and what for?" … the rock festival to end all rock festivals (and not in the good way).
At Monterey, organizer John Phillips of the Mamas and the Papas held court wearing a crown of fur. Some San Francisco musicians cast a wary eye on Phillips for composing Scott McKenzie's hit "San Francisco (Be Sure to Wear Flowers in Your Hair)," which they saw as a plastic L.A. vision of the Frisco phenom. Mind you, it didn't stop some of them from playing Monterey, and getting a career bump in the process. Big Brother and the Holding Company walked onto that stage as locals with a chick singer who could scream. Within a year, they had a #1 album and a superstar vocalist.
Monterey Pop was a groundbreaking, stylistically integrated affair with an eclectic roster which included the Mamas and the Papas, the Grateful Dead, Canned Heat, Simon and Garfunkel, the Animals, the Jefferson Airplane (the only band to play all of the "big three" fests), The Who, Hendrix, Redding (backed by Booker T and the MGs and the Mar-Keys Horns) and Shankar.
Monterey made huges waves on the hippie grapevine, but not so much in the "straight" world. Woodstock was another story. The traffic jam alone made national headlines.
Walter Cronkite introduced a segment about the festival on "CBS Evening News." Black-and-white footage of trash-strewn acres was accompanied by reporter Richard O'Brien's narration: "Estimates of the crowd ranged up to more than 300,000, and it was that size that caused most of the trouble … One youngster died of a suspected overdose of heroin. Eighty others were arrested on drug charges. Another boy was killed when the driver of a tractor failed to see him inside a sleeping bag. One of the promoters said he wouldn't try this again unless he could rent the Grand Canyon. He may have to."
Wrote Barry Farrell in the Sept. 5, 1969, issue of Life: "It was a groovy show, all right, but I fear it will grow groovier in memory."
It did. Especially in the minds of people who weren't there.
---
Woodstock veterans speak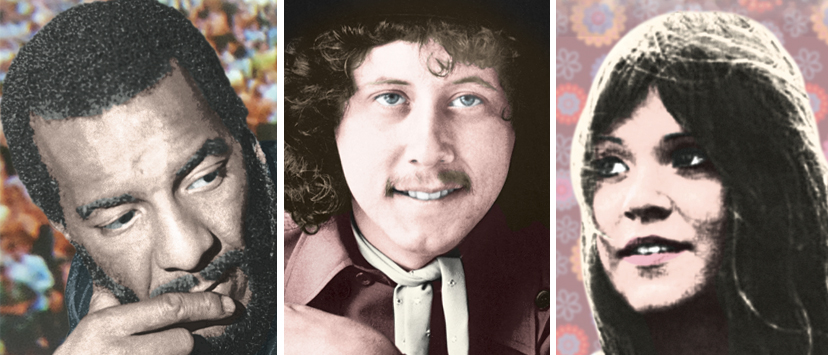 Richie Havens on creating "Freedom" on the spot: "I basically started singing the word 'freedom.' And then (the song) 'Motherless Child' came into my mind, which I hadn't sung in nine years … So it happened right there."
Arlo Guthrie on hippies and Woodstock: "You had a whole bunch of people change the way they did things — simultaneously, all around the world. That's what the '60s was. And the big party at the end of that change — at the end of that shift — was Woodstock."
Melanie on performing at Woodstock: "I had an out-of-body experience. I did. I really did. I left my body. I watched myself. I felt this incredible glow of human connectedness. I sang my heart out for a half-hour. I was an unknown, and went on that stage as an innocent, and I left that stage as an instant celebrity."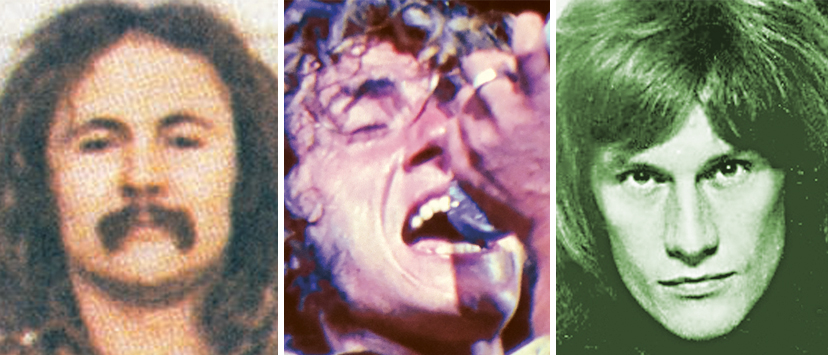 David Crosby on being observed by fellow musicians at Woodstock: "They were all standing around behind us: the Band, the (Jefferson) Airplane, the (Grateful) Dead, The Who, Sly (Stone), Jimi (Hendrix) — all these people that we really, really, really respected and thought were really fantastic. The people whose opinions we really valued were standing right behind us, saying, 'OK, the record was good. Let's see if they can do it live.'"
Roger Daltrey on The Who's pre-dawn set: "The sun came up during that performance. It came up during 'Listening To You,' actually. It was quite stunning. It was the most amazing light show you've ever seen in your life."
Alvin Lee on Ten Years After's set: "We went onstage just after the thunderstorm. There was a big weather change and a lot of humidity in the air. We were playing 'Good Morning Little School Girl,' and all the guitars went drastically out of tune! I actually had to stop the song after the intro and excuse ourselves and tune up again."
John "Jocko" Marcellino on Sha Na Na's set: "It was Monday morning, and the place looked like a refugee camp. But we had this exhausted energy. I think the tempos were too fast, but it was sort of frenetic. Hendrix (was) standing on the side of the stage, watching us and grooving on it."
---
Altamont: The anti-Woodstock

"I pray that it's all right," sang Mick Jagger as the Rolling Stones were finishing "Under My Thumb." It was a subconscious ad-lib.
The actual lyric, in this song of misogynistic bravado, is:"I say, it's alright." But from the treacherously low stage at Altamont Speedway on Dec. 6, 1969, the Rolling Stones' leader was resorting to prayer. And for good reason.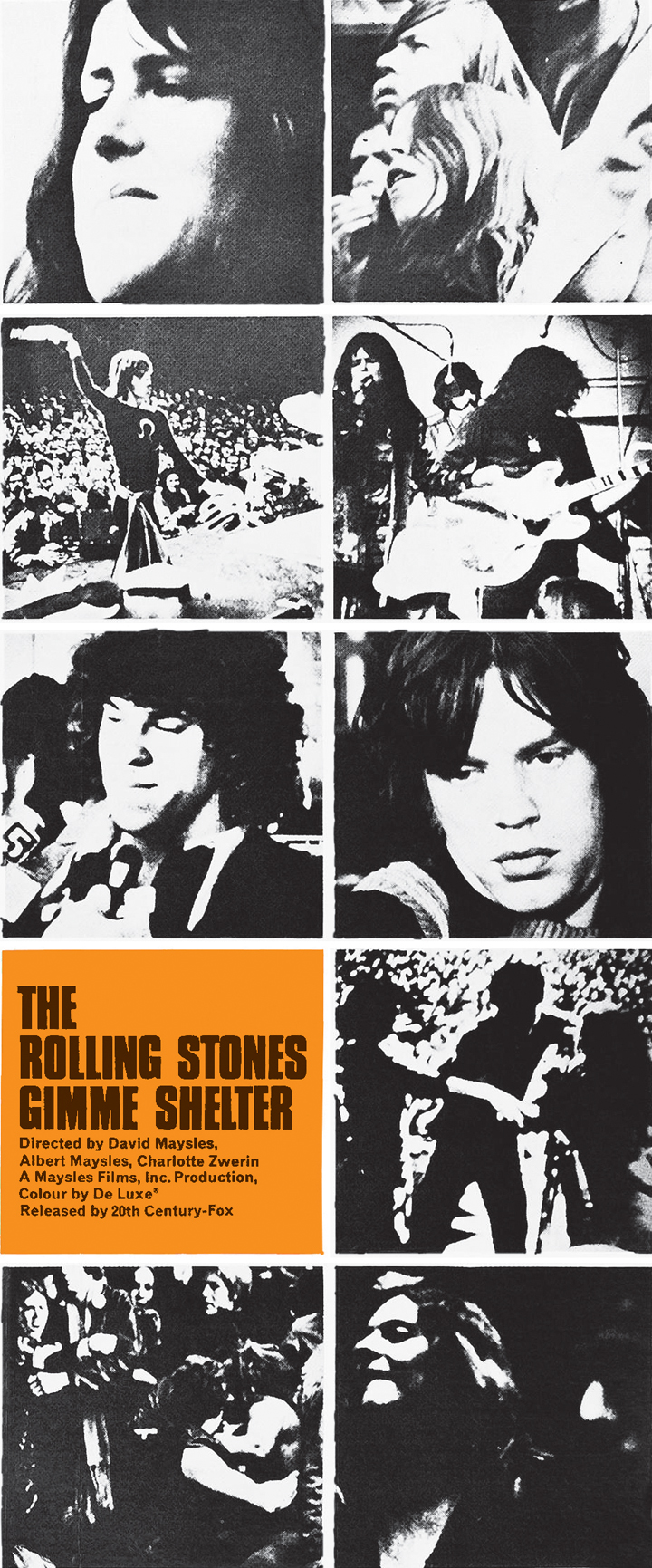 The incessant violence, drug-induced freakouts and overall bad vibes that unfolded before his eyes from the human circus of 300,000 were enough to make the Devil himself look skyward.
But Jagger's prayer went unanswered. Seconds after the Stones finished up "Under My Thumb," 18-year-old Meredith Hunter was stabbed to death by a member of the Hells Angels near the front of the stage, a grisly act that was captured on film.
Altamont. The "anti-Woodstock." The symbolic death of the Aquarian Age. Decades later, the Stones' infamous concert held in Livermore, California, still reverberates. Intended as a "Woodstock West," a triumphant capper to the Stones' 1969 tour, Altamont remains rock's darkest day.
Who knew? As a hopeful Jagger told reporters weeks earlier at a press conference in New York: "It's creating a sort of microcosmic society which sets an example to the rest of America as to how one can behave in large gatherings."
More irony came courtesy of Sam Cutler, the Stones' then-road manager. As he introduced the first act, Cutler said into the microphone: "I'd like to point out to everybody here that this can be the greatest party of 1969 that we've had."
How wrong he was.
Altamont survivors speak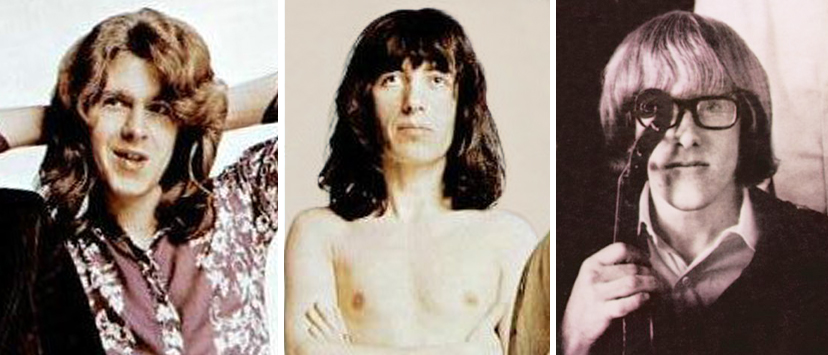 Mick Taylor, Rolling Stones guitarist: "We always used to play songs faster onstage. But I think, if you hear any bootleg recordings of that show, the tempos we play are really fast. You can tell we wanted to get through to the end of the show. Because one thing that we didn't want to do was stop playing. Because we thought if we stopped playing, there may have been a full-scale riot."
Bill Wyman, Rolling Stones bassist: "We were all really scared and worried. It was totally out of our control. We were like bystanders. There was absolutely nothing we could do to change it! I mean, the only thing we could do was walk off. If we'd have walked off, it would have just been probably 10 times worse. Pandemonium."
Jack Kasady, Jefferson Airplane guitarist: "It taught a lot of people how not to put on a show. The physical elements, I mean. People feeling trapped, not having water for three days, the venue changing at the last minute, having it in the middle of what seemed like a desert."
Paul Kantner, Jefferson Airplane singer/guitarist: "I'm waiting for the Altamont reunion. Like MTV's Woodstock II and III? C'mon, let's have Altamont II. Bring your switchblade."
SEE: 'Groovy' preview HERE
ORDER: 'Groovy' at TwoMorrows, Amazon, Target, Walmart
READ: More 'Groovy' excerpts HERE.