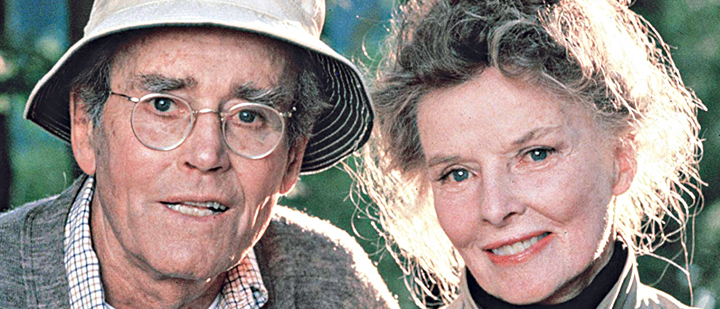 Life never stops teaching us
My idea for this year's Labor Day movie picks is a sampling of films with senior citizens as protagonists. In the following six selections, enjoy late-career performances by such veteran stars as Katharine Hepburn, Henry Fonda, Jack Nicholson, Cicely Tyson, Michael Caine, Judi Dench, Don Ameche … and Ann-Margret. It's comforting to learn that the old-timers still had it.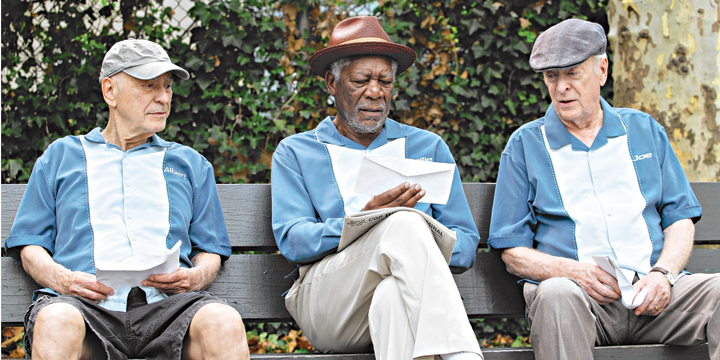 'Going In Style' (2017)
Michael Caine, Morgan Freeman and Alan Arkin star in Zach Braff's "Going in Style," a remake of a 1979 comedy about senior citizens who plan a bank robbery. This update concerns three Brooklyn BFFs whose pensions vanish when the steel plant they retired from moves operations overseas.
As Caine visits his local bank to find out why his mortgage payment tripled overnight — he ill-advisedly borrowed with a "teaser" rate, the indifferent banker tells him — an armed robbery takes place. The heist is pulled off by masked men using split-second timing, something Caine comes to admire.
The three stars fall into an easy chemistry that is believable and charming. But this "Going in Style" is bolstered by supporting players such as Christopher Lloyd as an addled fellow senior; Matt Dillon as a hotshot detective; and Kenan Thompson as a big-box store manager. Ann-Margret, playing a love interest, proves you can still be sexy and adorable at 75.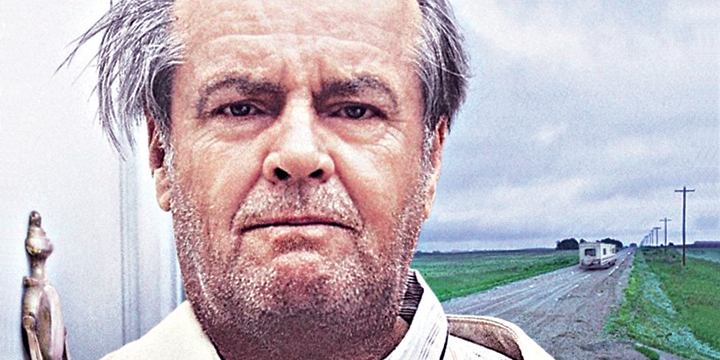 'About Schmidt' (2002)
In Alexander Payne's unusual dramedy, Jack Nicholson delivers a remarkable characterization — one that ranks among his J.J. Gittes and R.P. McMurphy — as Warren Schmidt, a just-retired insurance wonk for whom life after the office is one big mystery. Warren and his wife Helen (June Squibb) buy an obscenely large Winnebago in anticipation of many adventures, the first of which will be to travel to the wedding of their daughter (Hope Davis). Then, Helen drops dead.
What's Warren to do? His house is too big, and filled with the Hummels and other doo-dads collected by Helen. His idea of home cooking is Stouffer's. And he's not exactly enamored of his daughter's fiance (Dermot Mulroney), a water- bed salesman who is pushing an Amway-type sales scheme.
Kathy Bates wins my undying respect for playing a brief, awkward, hilarious nude scene with Nicholson, as the hippieish mom of the groom. No body-double for this fearless pro.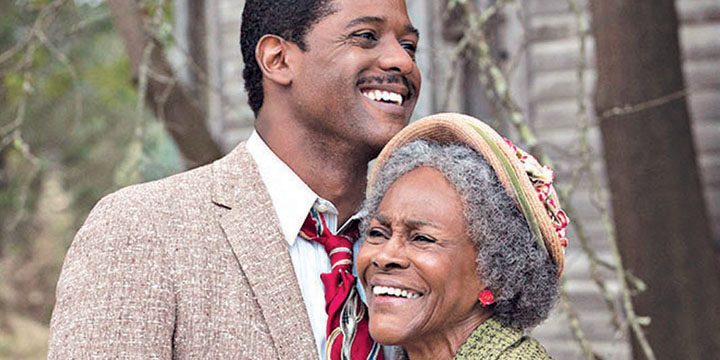 'The Trip to Bountiful' (2014)
Let's give thanks for Michael Wilson's film that memorializes Cicely Tyson's Broadway triumph as Carrie Watts, a marginalized senior who gets it in her head that she must return to her hometown — Bountiful, Texas — before she dies.
Trouble is, Carrie lives with a domineering daughter-in- law (Vanessa Williams) who is irked by the older woman's every action, especially her hymn-singing. Meanwhile, Carrie's son (Blair Underwood) is helplessly caught in the middle of this tug-of-war between two strong-willed women.
Carrie packs a bag and runs away to the bus station, where the ticket seller has never heard of Bountiful. She buys a ticket to a neighboring town, and meets a sweet, unaffected young woman (Ke Ke Palmer) who shares part of the journey.
Does Carrie make it to Bountiful? We develop a growing awareness that the Bountiful of Carrie's memory no longer exists — and hope she is not destroyed by this inevitability.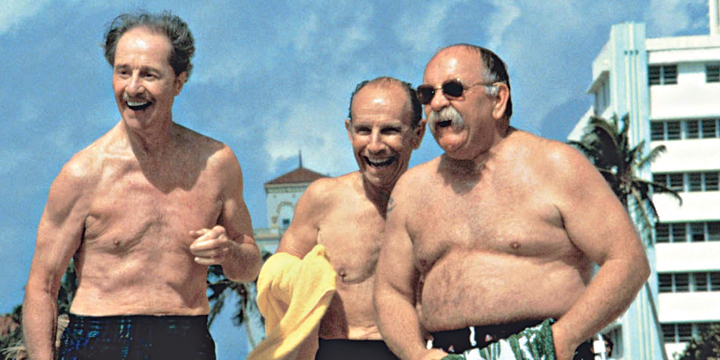 'Cocoon' (1985)
Three denizens of a retirement community recapture their youthful zing in Ron Howard's comedic sci-fi fantasy.
(Warning: The movie is woefully dated — obviously from the "E.T. phone home" era. I'm not down with this movie, but it fits in nicely with the theme.)
Don Amechi, Wilfred Brimley and Hume Cronyn get kicks, and exercise, by sneaking into the indoor pool of an unoccupied nearby house. Then a group of mysterious strangers — including Brian Dennehy and Tahnee Welch (daughter of Raquel) — rent the house, plus a fishing boat from a goofy captain (Steve Guttenberg) who falls for Welch.
The old-timers risk another swim anyway, but this time, there are large vegetal pods in the pool being stored by the tenants. These pods somehow imbue the men, and the next thing you know, they are dancing, romancing and experiencing Viagra-like effects before there was Viagra.
"Cocoon" was a big hit in 1985.Who knows why? Still, fans of '80s cheese will love watching Ameche, then 77, moonwalk and break-dance in a nightclub.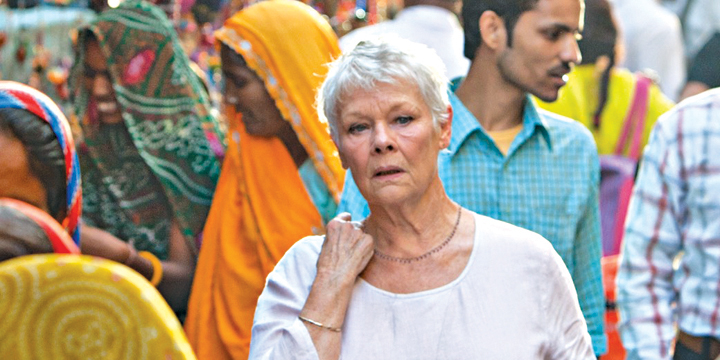 'The Best Exotic Marigold Hotel' (2011)
A group of British retirees relocates to a hotel in Jaipur that is advertised as a pastoral haven in which to live out one's "autumn years." What they find is a faded glory in desperate need of renovation — and a beguiling new world in India.
The emigres include a newly minted widow (Judi Dench); a faded Lothario (Ronald Pickup); a granny on the prowl (Celia Imrie); upwardly mobile marrieds in a downward spiral (Penelope Wilson and Bill Nighy); and a prestigious former judge with a past in India (Tom Wilkinson).
Accompanying the group is a racist pensioner (Maggie Smith) who is traveling for a surgical procedure, and can't seem to utter a few sentences without spouting her hatred.
Each character embarks on a journey within the journey. Director John Madden punctuates "The Best Exotic Mari- gold Hotel" with locations that are sometimes like paintings, revealing the hectic — or not — pace of life in India.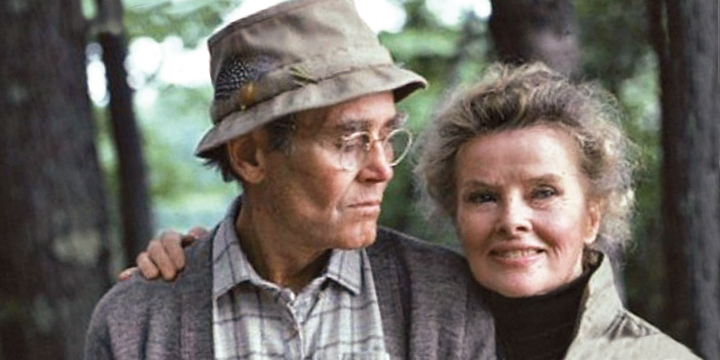 'On Golden Pond' (1981)
Late-career movie-star turns are a rare and beautiful thing. But when they happen in twos, viewers are doubly blessed. Katharine Hepburn, then 74, and Henry Fonda, then 76, collaborated on screen for the first time in Mark Rydell's drama, in which an elderly couple unexpectedly finds them- selves minding a rebellious teenage boy (Doug McKeon) for the summer at their lake house. It's a dump-and-run; the boy's father (Dabney Coleman) is newly engaged to the couple's daughter (Jane Fonda, real-life daughter of Henry), and the younger couple needs some "alone" time. At first, the situation is tense; Fonda is crabby, the boy is sullen, but Hepburn is cheery. Somehow, the three manage a precarious truce.
During a pulse-quickening sequence of a fishing trip gone terribly wrong, Hepburn does a diving stunt in one take that proves she held onto her famous athleticism.