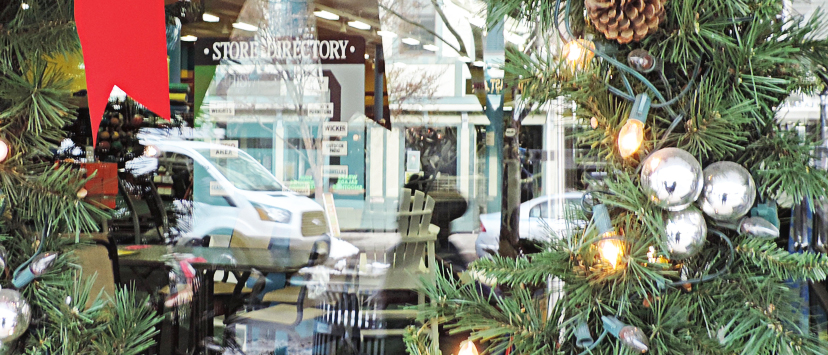 'Twas the week before Christmas …
By Mark Voger, author,
"Groovy: When Flower Power Bloomed in Pop Culture"
It was beginning to look a lot like Christmas in Asbury Park, nine days before Baby Jesus' birthday — close enough to Dec. 25th to feel the spirit, not so close that you're in panic mode.
I was in the old town for a "Groovy" signing Dec. 16 at Groovy Graveyard on Cookman Avenue, my third event at this one-of-a-kind shop that is all about genre treasures of the past. (Just listen to the movies I recently picked up there: "Child Bride," "Bowanga Bowanga," "Shanty Tramp," "Common Law Wife," "Two Gun Kid From Harlem," "Satan's Sadists.") I met some interesting people and caught up with some old friends.
Following are photos from the day …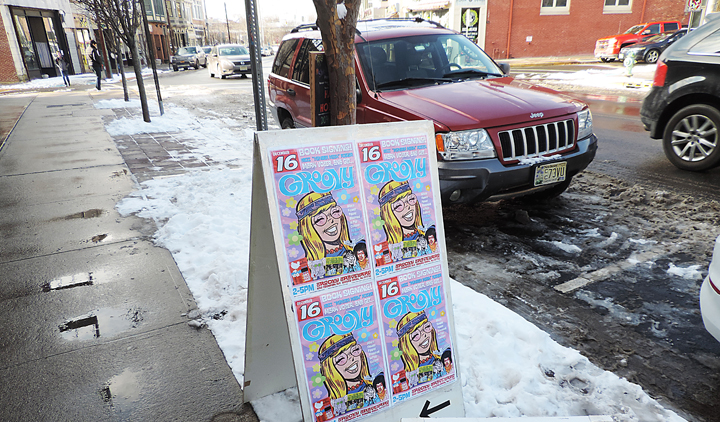 Groovy Graveyard proprietor Eric Krause put out this sandwich board heralding the signing. It snowed about four inches the day before, so Asbury was pretty sloshy.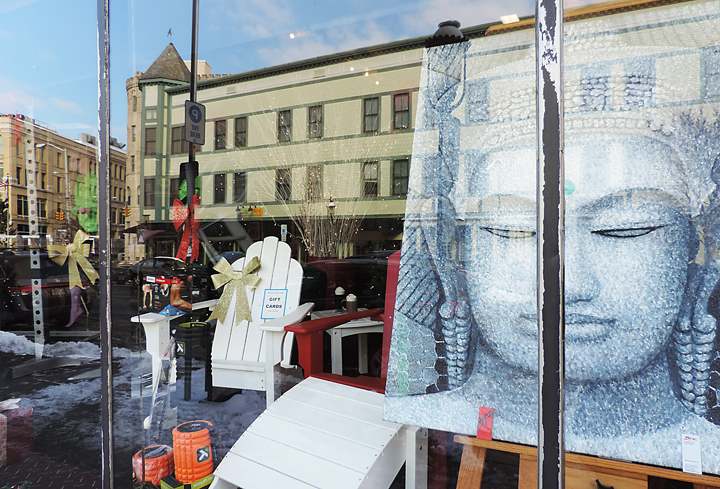 A storefront on Cookman. That's the reflection of the building across the street. Ooh … fancy photography!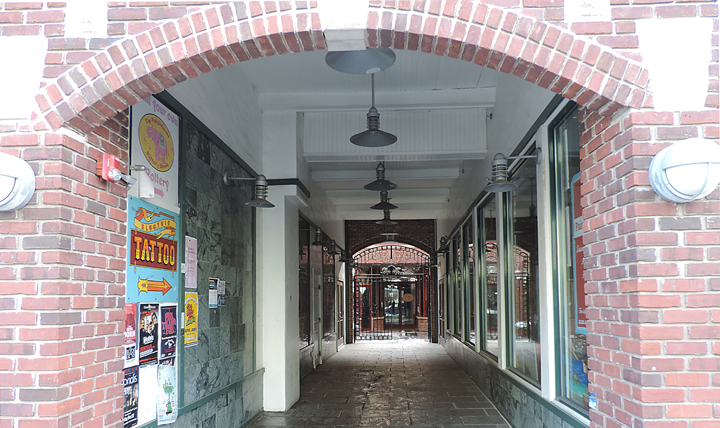 Here's a cool archway on Cookman with more shops.
On the left is the old Asbury Park Press building, where I reported to work from Jan. 1982 until Sept. 1985, when the operation relocated to 3601 Route 66 in Neptune. (Don't look for it now; the wrecking ball got it.) See the framed-in-brown door on the left? I walked through that door every day, working the evening shift. I remember at that very spot one rainy night, an editor was walking out as I walked in. He stopped me and said, "James Cagney is not expected to live the night." I answered him, "F*** you, too."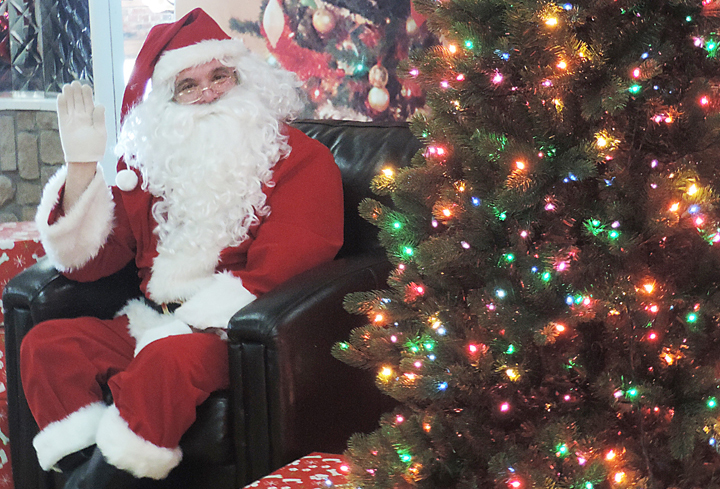 Santa was there, right next to my table. That was a surprise. It's my second Santa sighting this year; I also saw him at the Macy's Thanksgiving Day Parade.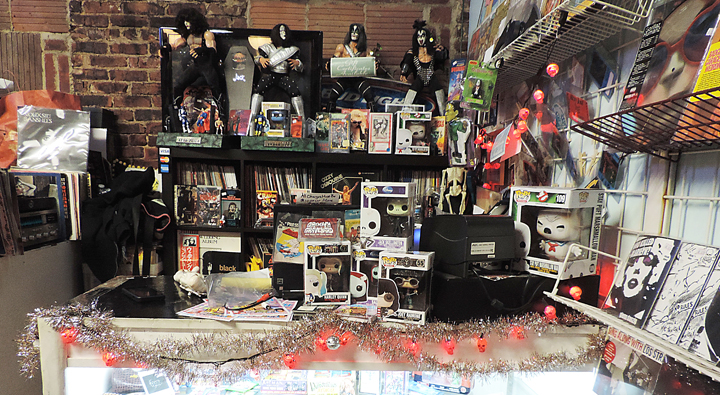 Here's Groovy Graveyard duded up for the holiday.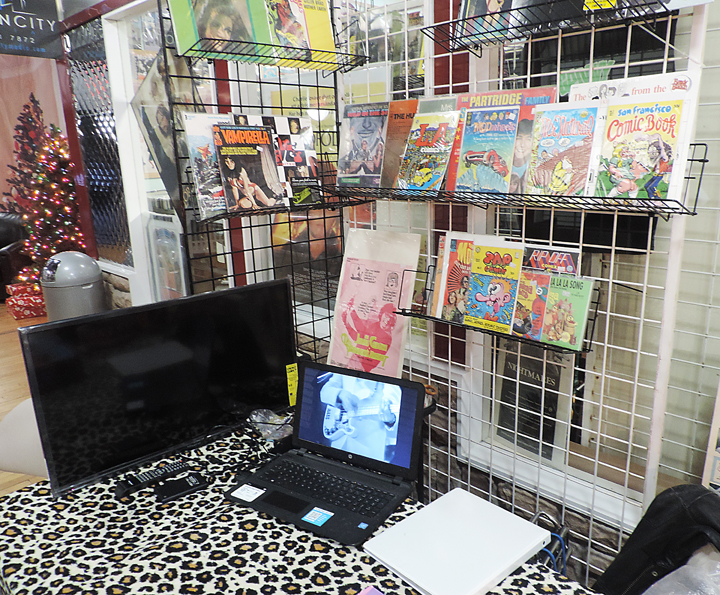 Eric put together this display to make "Groovy" feel at home. Please note "San Francisco Comic Book" #3, with one of my favorite Robert Crumb covers: a Manson-like hippie casting a spell over a daughter of suburbia. There's also "The Partridge Family Album,"  the "Wild in the Streets" soundtrack, the 45-RPM "Tra-La-La Song" by the Banana Splits (all on vinyl), a half-sheet for "The President's Analyst," a Monkees comic book and a laptop showing continuous videos, including The Who, the Kinks, the 1966-68 TV "Batman" and Ian's rough cut for the "Groovy" trailer. Being next to Santa was the cherry on top.