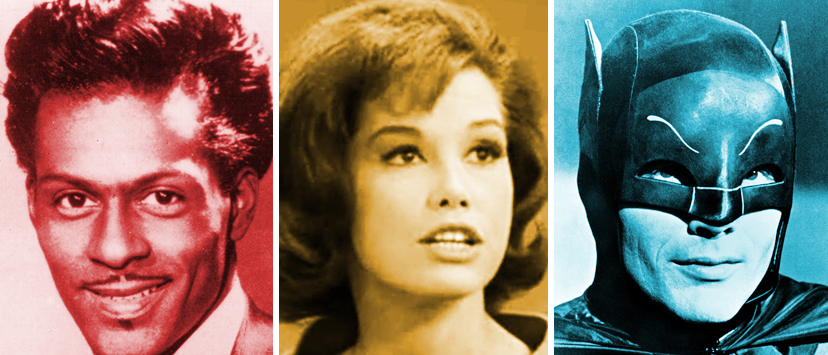 Farewell, Chuck Berry, Laura Petrie, Batman  …
By Mark Voger, author,
"Groovy: When Flower Power Bloomed in Pop Culture"
2017 was a rough year for fans of '50s rock 'n' roll (so long, Chuck Berry and Fats Domino); "The Dick Van Dyke Show" (so long, Laura Petrie and Sally Rogers); and the Allman Brothers Band (so long, Gregg Allman and Butch Trucks).
Following is a list of people who made cool, or at least kind of cool, contributions to retro pop culture. (Sorry, Jay Thomas and John Hillerman, but that leaves you out.)
I also included two men who fomented hate by exerting Svengali-like control over willing minions: convicted mass-murderer Charles Manson and Fox News honcho Roger Ailes.
Read my interviews with 18 pop-culture icons in The Star-Ledger HERE.
Please take a moment to remember …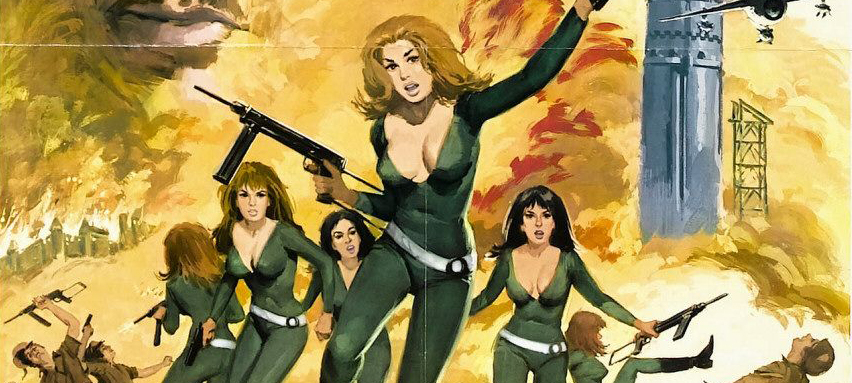 JAN. 6: "The Doll Squad" star Francine York, 80
JAN. 11: Buddy Holly guitarist Tommy Allsup, 83
JAN 12: "The Exorcist" director William Peter Blatty, 89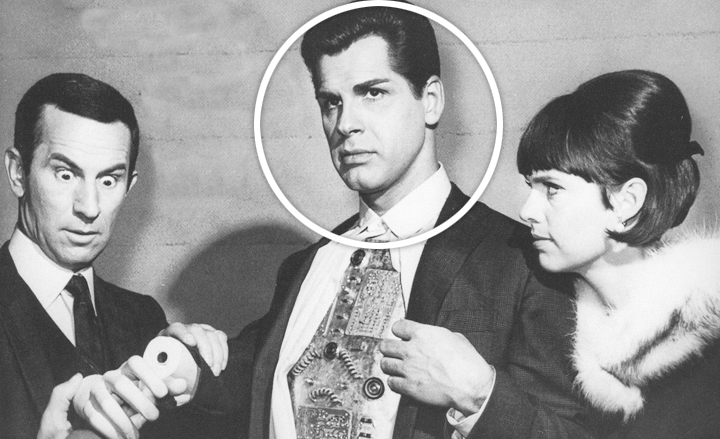 JAN. 13: "Get Smart's" Hymie the robot, Dick Gautier, 85
JAN. 15: WWE wrestler Jimmy "Superfly" Snuka, 73
JAN. 22: Mott the Hoople bassist Overend Watts, 69
JAN. 23: "Do You Want to Dance" singer Bobby Freeman, 76
JAN. 24: Allman Brothers Band drummer Butch Trucks, 69
JAN. 25: "The Elephant Man" star John Hurt, 77
JAN. 25: TV's Laura Petrie, Mary Tyler Moore, 80
JAN 26: "Mannix" star Mike Connors, 91
JAN 26: "Perry Mason" player Barbara Hale, 94
JAN. 28: Comic book artist Dan Spiegel ("Space Family Robinson"), 96
JAN. 31: Roxy Music bassist John Wetton, 67
FEB. 5: "Time Won't Let Me" singer Sonny Geraci, 69
FEB. 6: "How to Commit Marriage" player Professor Irwin Corey, 102
FEB. 7: "Battlestar Galactica" star Richard Hatch, 71
MARCH 3: "Wipe Out" guitarist Jim Fuller, 69
MARCH 5: Comic book artist Dave Hunt ("Action Comics"), 74
MARCH 6: Turner Classic Movies host Robert Osborne, 84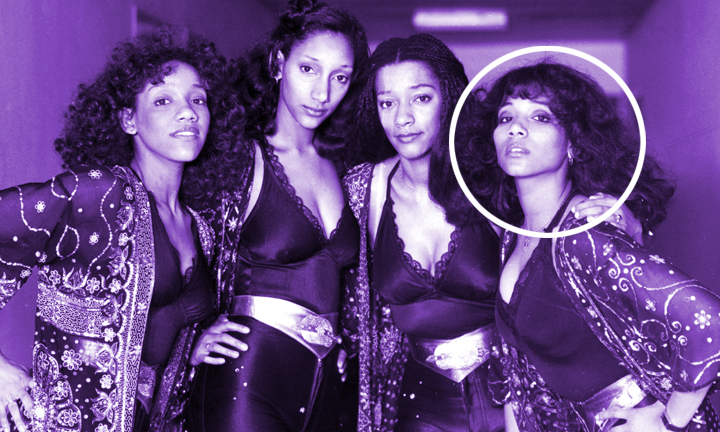 MARCH 10: "We Are Family" singer Joni Sledge, 60
MARCH 16: Muddy Waters' harmonica player James Cotton, 81
MARCH 16: Underground comics artist Skip Williamson, 72
MARCH 18: "Swamp Thing" co-creator, artist Bernie Wrightson, 68
MARCH 18: Rock 'n' roll legend Chuck Berry, 90
MARCH 21: "The Gong Show" host Chuck Barris, 87
MARCH 22: Boston drummer Sib Hashian, 67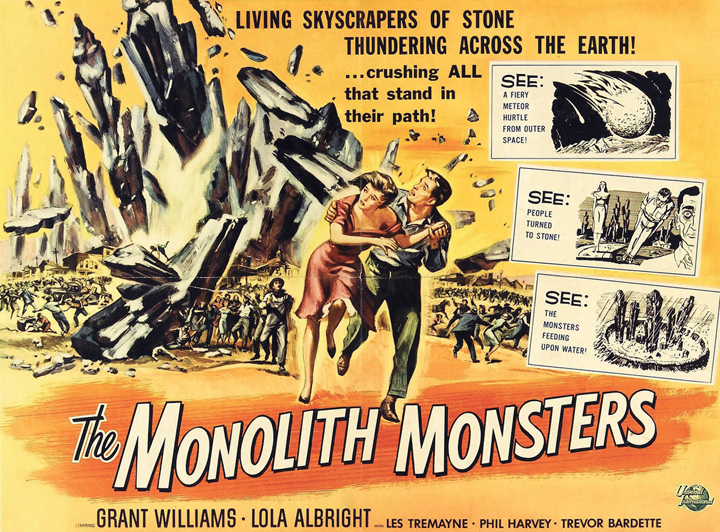 MARCH 23: "The Monolith Monsters" heroine Lola Albright, 92
MARCH 30: "Angel Baby" singer Rosie Hamlin, 71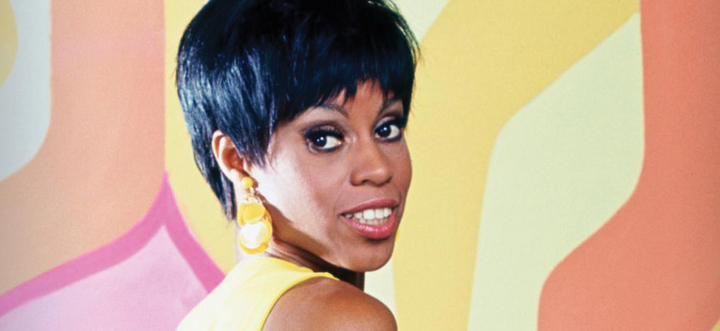 APRIL 5: "Laugh-In" troupe member Chelsea Brown, 69
APRIL 6: "Bikini Beach" player Don Rickles, 90
APRIL 9: "When Worlds Collide" player Peter Hansen, 95
APRIL 11: J. Geils Band guitarist J. Geils, 71
APRIL 15: Soft Machine guitarist Allan Holdsworth, 70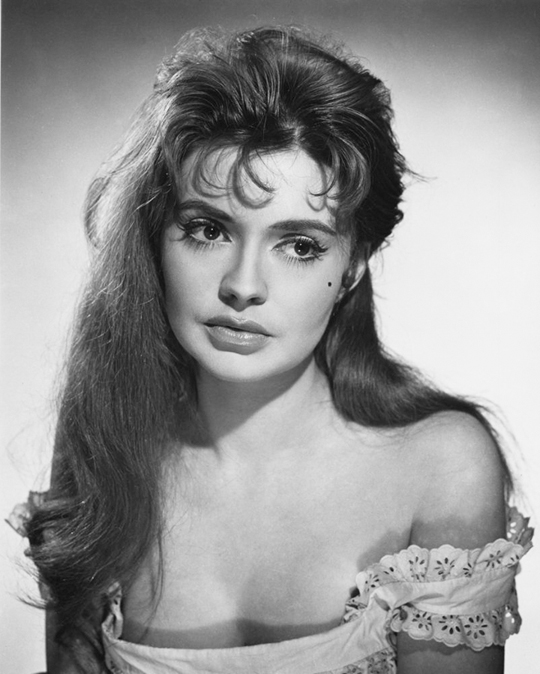 APRIL 18: "Brides of Dracula" heroine Yvonne Monlaur, 77
APRIL 22: "Happy Days" star Erin Moran, 56
APRIL 26: Roger Corman protégé Jonathan Demme, 73
MAY 2: Comic book artist Jay Disbrow (Ghostly Weird Stories), 91
MAY 9: "Then Came Bronson" star Michael Parks, 77
MAY 13: Paul Rodgers' onetime drummer Jimmy Copley, 63
MAY 18: Political ideology wedge-driver Roger Ailes, 77
MAY 22: "Desk Set" player Dina Merrill, 93
MAY 23: "Live and Let Die" 007 Roger Moore, 89
MAY 27: Allman Brothers Band singer/organist Gregg Allman, 69
MAY 30: "Thunderball" Bond girl Molly Peters, 75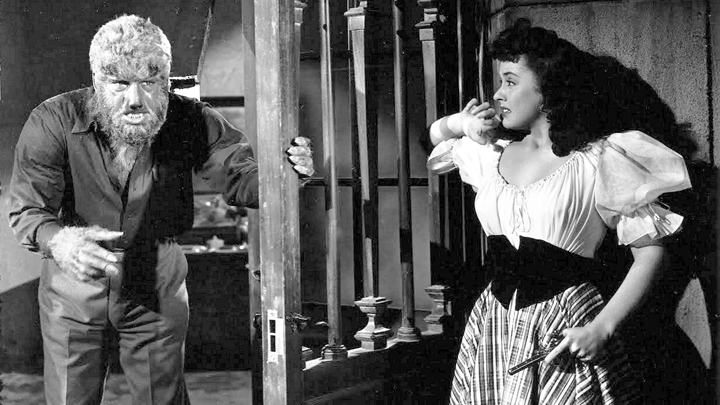 MAY 30: "House of Frankenstein" heroine Elena Verdugo, 92
JUNE 4: "77 Sunset Strip" star Roger Smith, 84
JUNE 9: "Batman" star Adam West, 88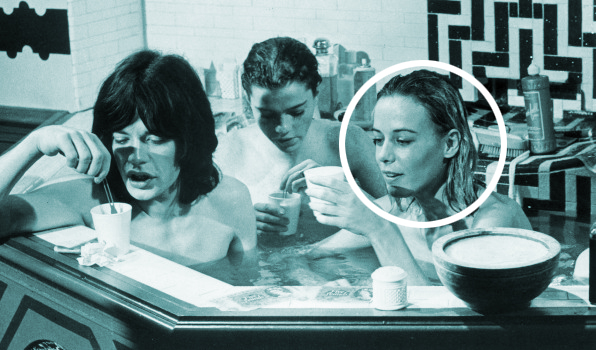 JUNE 13: "Performance" star (and onetime leading lady of Brian Jones and Keith Richards) Anita Pallenberg, 75
JUNE 15: Comedian Bill Dana ("Jose Jimenez"), 92
JUNE 16: "Rocky" director John G. Avildsen, 81
JUNE 16: "Animal House's" Flounder, Stephen Furst, 62
JUNE 25: "Na Na Hey Hey Kiss Him Goodbye" singer Gary DeCarlo, 75
JUNE 25: "The Tall T" baddie Skip Homeier, 86
JULY 6: Joan Lee, wife of Marvel Comics' Stan Lee, 93
JULY 8: "Hatari!" heroine Elsa Matinelli, 82
JULY 8: "True Blood's" Lafayette, Nelson Ellis, 39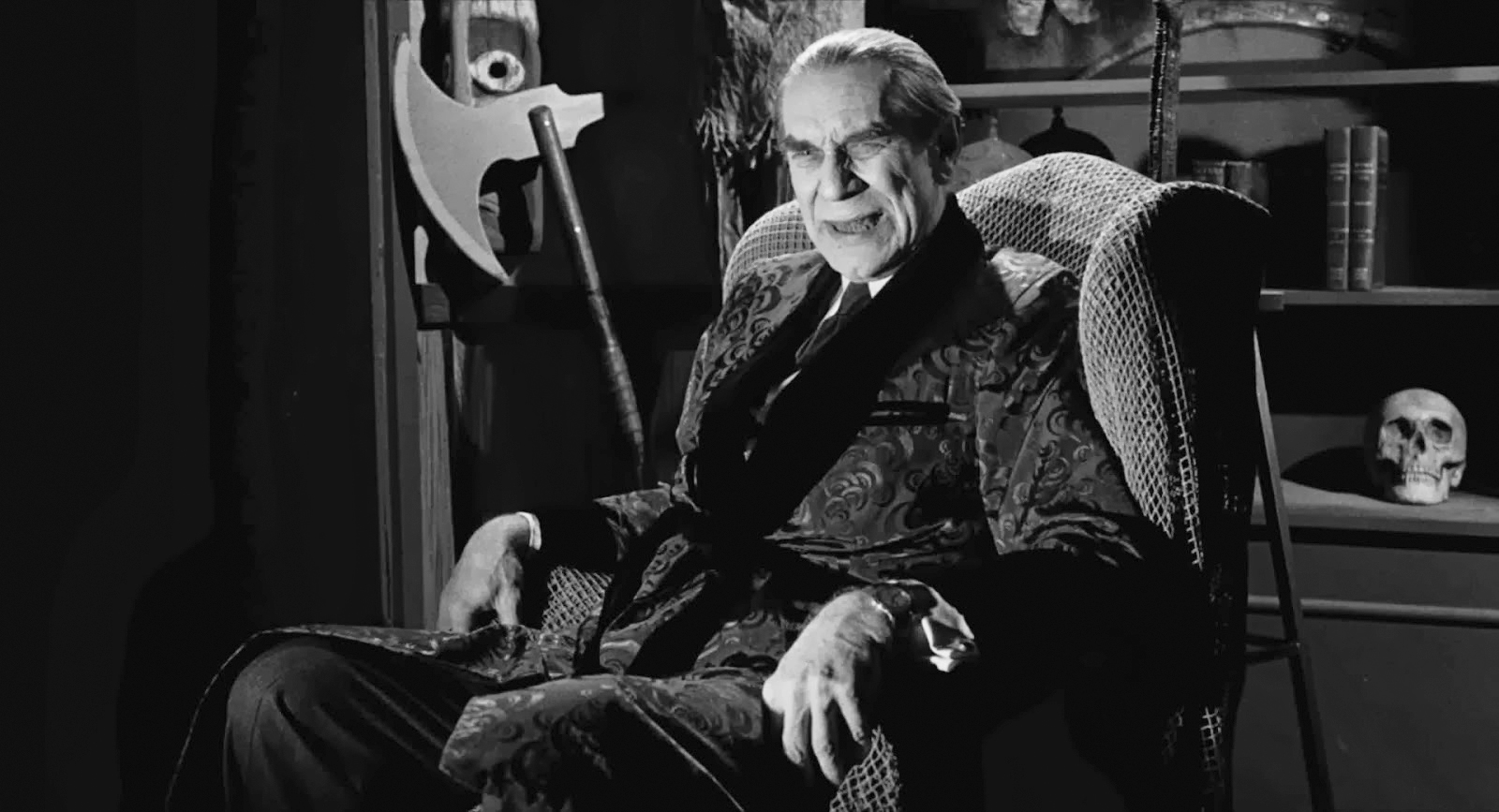 JULY 15: "Ed Wood's" Bela Lugosi, Martin Landau, 89
JULY 16: "Night of the Living Dead" director George A. Romero, 77
JULY 23: Stan Lee's gal Friday, Flo Steinberg, 78
JULY 26: "Rocky and Bullwinkle" voice artist June Foray, 99
JULY 26: "Laugh-In" troupe member Patti Deutsch, 73
JULY 31: "The Train" heroine Jeanne Moreau, 89
AUG. 3: "Bronco" star Ty Hardin, 87
AUG. 6: "Dick Tracy" artist Dick Locher, 88
AUG. 7: "Godzilla" star Haruo Nakajima, 88
AUG. 8: "Wichita Lineman" singer Glen Campbell, 81
AUG. 19: Comedian and Civil Rights activist Dick Gregory, 84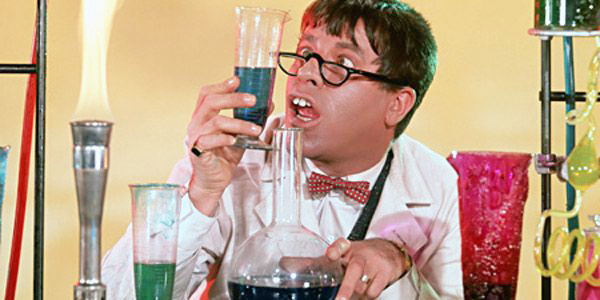 AUG. 20: "The Nutty Professor" star Jerry Lewis, 91
AUG. 21: Son Records recording artist Sonny Burgess, 88
AUG. 26: "The Texas Chainsaw Massacre" director Tobe Hooper, 74
AUG. 31: "Forbidden Planet" player Richard Anderson, 91
SEPT. 1: "Curb Your Enthusiasm" player Shelley Berman, 92
SEPT. 13: "The Sopranos" player Frank Vincent, 80
SEPT. 15: "Ride in the Whirlwind" player Harry Dean Stanton, 91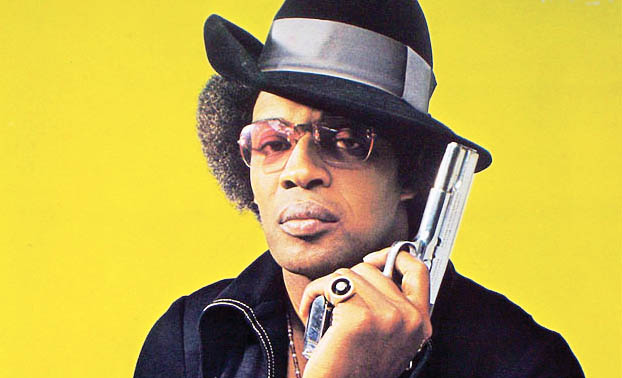 SEPT. 19: "Hit Man" star Bernie Casey, 78
SEPT. 26: "Jesus Christ Superstar's" movie Pontius Pilate, Barry Dennen, 79
SEPT. 27: Playboy magazine founder Hugh Hefner, 91
SEPT. 30: "Let's Make a Deal" host Monty Hall, 96
OCT. 2: "Refugee" singer Tom Petty, 66
OCT. 6: "Philly sound" architect Bunny Sigler, 76
OCT. 6: "Fearless Vampire Killers" hunchback Terry Downes, 81
OCT. 7: "Since I Don't Have You" singer Jimmy Beaumont, 76
OCT. 10: "I Love Lucy" writer Bob Schiller, 98
OCT. 19: "Messalina vs. the Son of Hercules" director Umberto Lenzi, 86
OCT. 24: "Ain't That a Shame" singer Fats Domino, 89
OCT. 24: "Super Fly T.N.T." player Robert Guillaume, 89

NOV. 6: "You Only Live Twice" Bond girl Karin Dor, 79
NOV. 18: AC/DC guitarist Malcolm Young, 64
NOV. 19: "Don't You Know" singer Della Reese, 86
NOV. 19: "A Very Brady Christmas" director Peter Baldwin, 86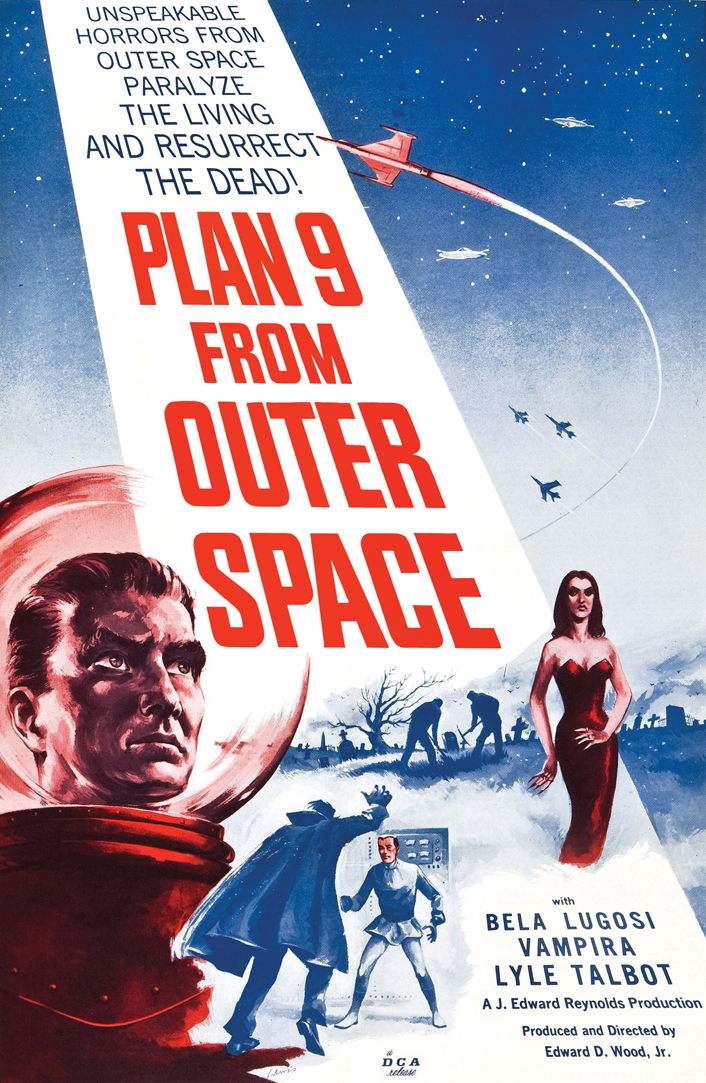 NOV. 19: Cult leader and convicted mass-murderer Charles Manson, 83
NOV. 21: "The Partridge Family" star David Cassidy, 67
NOV. 25: Omnipresent bit player (and father of Ron Howard) Rance Howard, 89
NOV. 30: "Gomer Pyle U.S.M.C" star Jim Nabors, 87
NOV. 30: Heather North, the voice of Daphne on "Scooby-Doo," 71
DEC. 6: "Plan 9 From Outer Space" cop Conrad Brooks, 86
DEC. 6: The "French Elvis," Johnny Hallyday, 74
DEC. 12: Smithereens singer/guitarist (and "Monster Mash" fan) Pat DiNizio, 62
DEC. 13: "The Fearless Vampire Killers" producer Martin Ransohoff, 90
DEC. 21: "The Outer Limits" composer Dominic Frontiere, 86
DEC. 24: "Sound of Music" player Heather Menzies, 68
DEC. 28: "The Dick Van Dyke Show's" Sally Rogers, Rose Marie, 94
DEC. 29: "Gun Crazy" star Peggy Cummins, 92