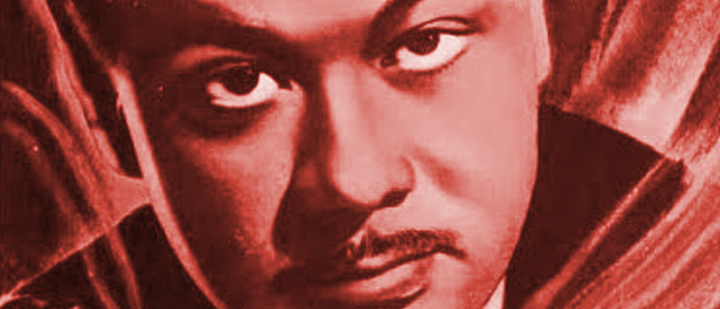 Turhan Bey's tour de force
---
'The Amazing Mr. X: Special Edition'
The Film Detective
$24.95 (Blu-ray), $19.95 (DVD)
78 minutes plus special features
Not rated
---
By Mark Voger, author
"Holly Jolly: Celebrating Christmas Past in Pop Culture"
---
Spoilers follow.
Charming, erudite, dapper, elegant — these words come to mind when contemplating Turhan Bey (1922-2012). But in any discussion of the golden age of Hollywood, well, there's always a … "but."
Bey, a man of Turkish-Czech descent born in Vienna, was often cast as what were once called "exotics." His fans recognized his worth anyway. Adventure fans loved him as Jameil in "Ali Baba and the Forty Thieves" (1944). Horror fans loved him as Mehemet Bey, the Egyptian high priest who revives the title monster in "The Mummy's Tomb" (1942).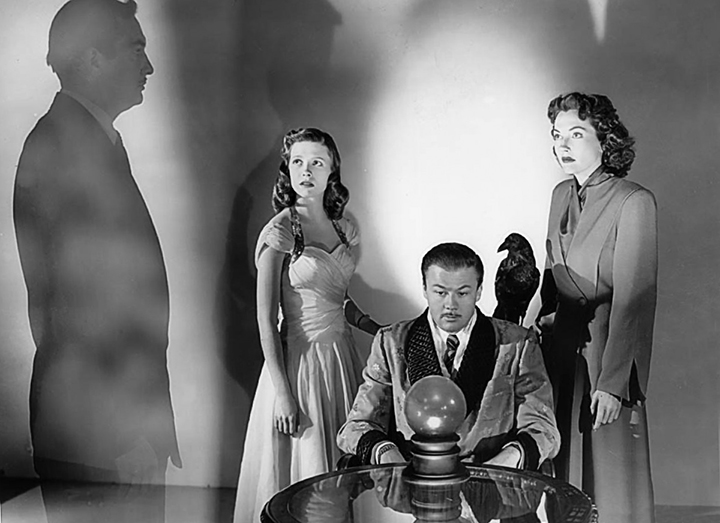 Bey's finest movie role — the actor even agreed — was as Alexis, a suave medium with a penchant for attracting wealthy widows as clients, in Bernard Vorhaus' sometimes noir-ish mystery thriller "The Amazing Mr. X." (The film would have been better served by its original title, "The Spiritualist.")
Early in the film, it is revealed that Alexis is not on-the-level. The fun for the viewer becomes to discover the methods by which Alexis pulls the wool over the eyes of his clients, especially during seances.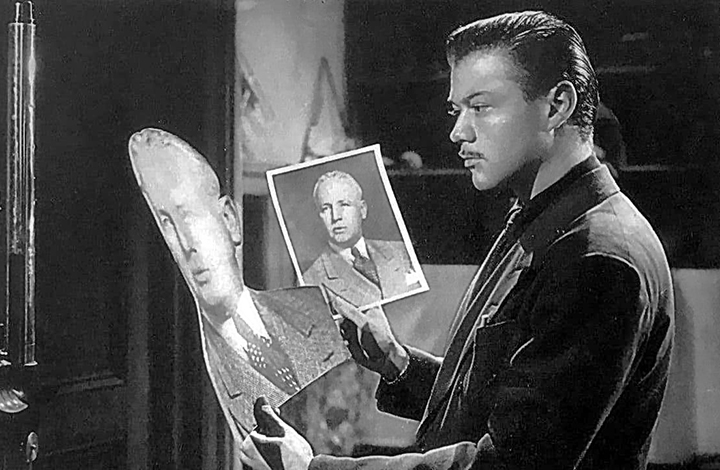 The story revolves around Christine (Lynn Bari), a beautiful young widow who lives in a cliffside mansion overlooking a rocky coast. She is on the brink of engagement to a handsome suitor, Martin (Richard Carlson). But Christine can't let go of her late husband Paul (Donald Curtis), who has been dead for two years. Christine's obsession with Paul is a source of grave concern to Christine's younger sister, Janet (Cathy O'Donnell).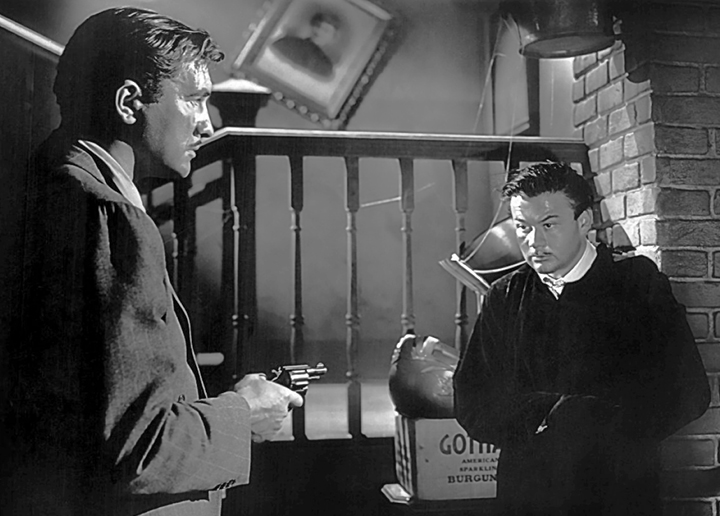 During a walk along the beach, Christine hears what she believes to be the voice of Paul calling her name. She encounters Alexis, who seems to know everything about her — even her preoccupation with her late husband.
Christine begins seeing Alexis professionally, and here is where we learn the tricks of his trade. We actually root for Alexis as he executes each elaborate "con." Bey glides along the fine line between bad guy and impish cad.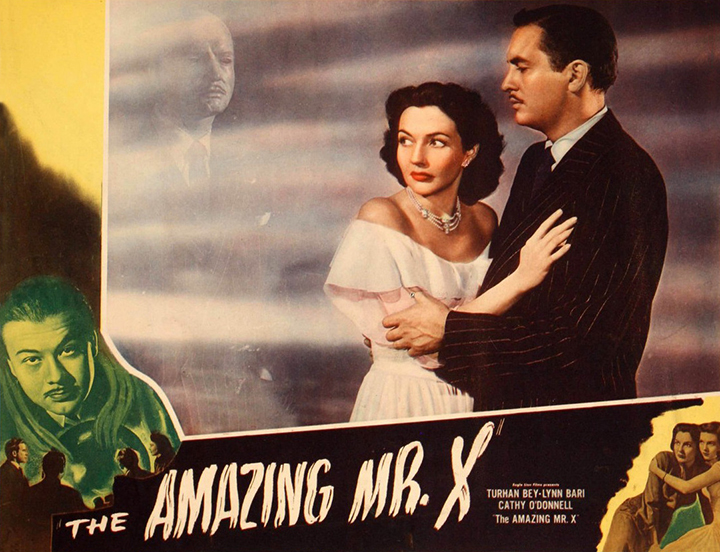 Janet warns Martin about Christine's visits to this apparently phony medium. They hire a private detective played by Harry Mendoza, a real-life magician who went by the moniker "The Great Mendoza." In character, Mendoza does some of his sleight-of-hand on camera. It's cute and meta.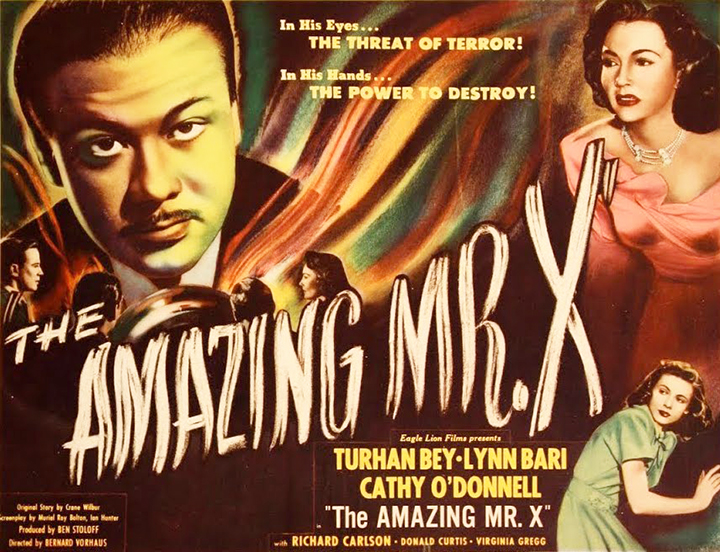 "The Amazing Mr. X" frequently rises above its "B" movie status. Much of the credit must go to John Alton, the film's cinematographer. A master of evoking mood in black and white, Alton uses shadows and silhouettes to give "Mr. X" its noir feel. The Film Detective's new 4K transfer brings it all to light (no pun intended).
Extras include commentary by film historian Jason A. Ney and a short film tracing the history of spiritualism and how it has been depicted in film.
---
TRAILER
---
POSTER